The NFL database we have here at PFF, stretching back to 2006, allows us to approach debates differently than most. One of those debates — a hotly contested one, at that — surrounds the school that produces the most talent in the secondary. In other words, which school is DBU?
To answer that question, I looked at the five universities that generally stake the strongest claims to that title — LSU, Alabama, Florida State, Florida and Ohio State — and tallied just how valuable their alumni were through wins above replacement (WAR) over the course of the PFF era (2006 to 2019). Here are how the cornerbacks and safeties from those five schools ranked by PFF WAR over the 14 years of data at our disposal.
Total Defensive Snaps: 73,495
Most Valuable Season: 2008 Antoine Winfield
The team that has yielded the most valuable NFL defensive backs since 2006 isn't one of the SEC schools that lay claim to the "DBU" moniker. It's the Ohio State Buckeyes.
We may have missed out on the first seven years of Antoine Winfield's career here at PFF, but that doesn't stop him from leading the way for Ohio State with more than three wins added above a replacement-level player from 2006 to 2012 with the Minnesota Vikings — including a 2008 campaign that was the single most valuable season from any Buckeye on this list. Winfield posted run defense and coverage grades above 87.0 that season, allowing just 5.6 yards per target on throws into his coverage. He was joined by strong showings from players such as Chris Gamble and Nate Clements early in the PFF era along with an extended career from Donte Whitner after being taken in the first round of the 2006 NFL Draft.
For the Buckeyes who are still in action, Malcolm Jenkins, Marshon Lattimore and Bradley Roby have all turned in strong performances over the past five seasons. Meanwhile, the younger generation of Denzel Ward, Malik Hooker and a pair of 2020 first-round picks (Jeffrey Okudah and Damon Arnette) have the potential to maintain Ohio State's lead atop the rankings.
Total Defensive Snaps: 73,643
Most Valuable Season: 2008 Corey Webster
LSU has slightly edged out Ohio State when it comes to total snaps over the past 14 seasons, but the Tigers haven't been able to match the Buckeyes' contributions from a PFF WAR standpoint.
This group is led by Patrick Peterson and Tyrann Mathieu, both of whom have been among the best at their position over the course of their careers. Peterson ranks 12th among qualifying cornerbacks in PFF grade since entering the league in 2011 despite consistently drawing tough shadow assignments. Mathieu, meanwhile, ranks 11th among all defensive backs in overall grade since being drafted, splitting his time between safety and the slot. Those two, along with Jamal Adams and Tre'Davious White, give the Tigers arguably the most high-end talent when it comes to current NFL defensive backs.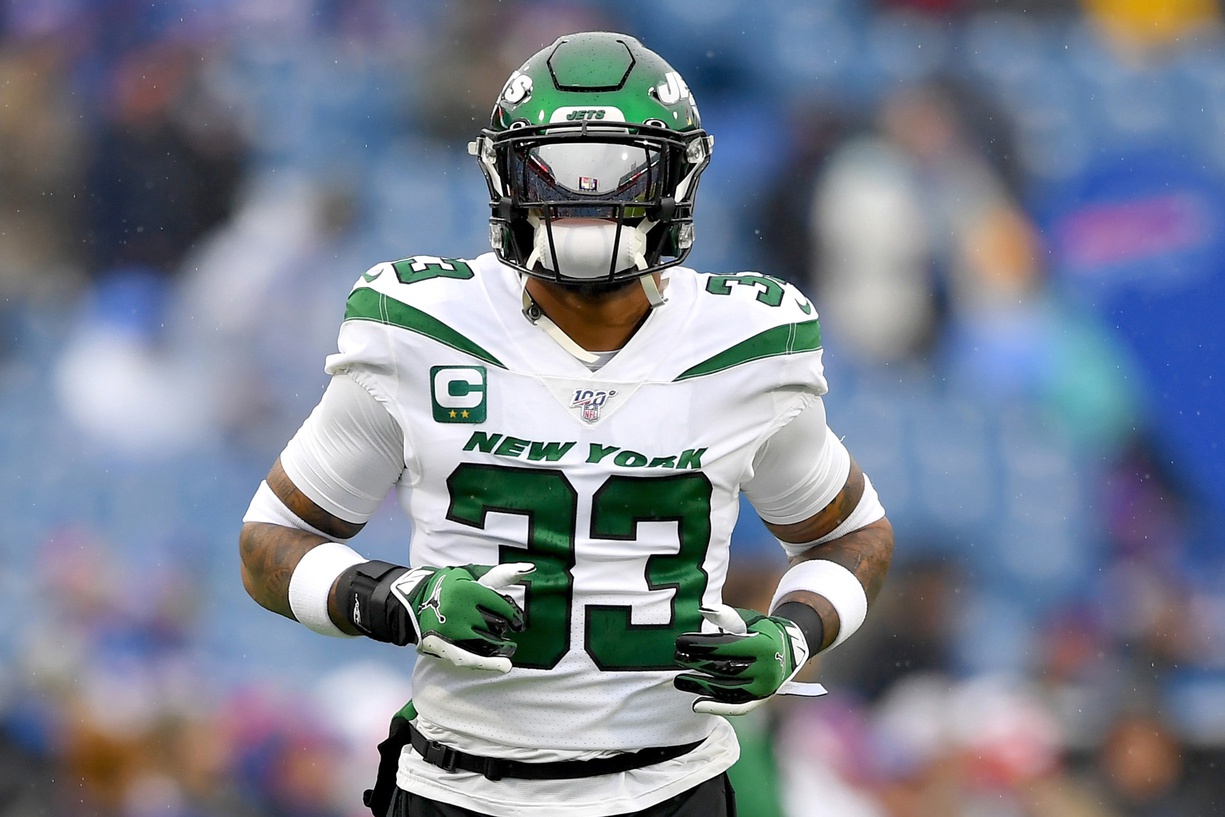 Ryan Clark, LaRon Landry and Corey Webster headline the retired contributors. Webster's 2008 season — one in which he allowed a 44% completion rate while combining for 25 interceptions and pass breakups — remains the most valuable of any LSU defensive back since 2006.
Total Defensive Snaps: 62,017
Most Valuable Season: 2018 Eddie Jackson
Unlike some of the other schools on this list, Alabama did not see major contributions from players at the front end of the PFF era. Active players make up a large portion of the most valuable former Crimson Tide defensive backs since 2006, ranging from 10-year veteran Kareem Jackson to recent draftees such as Marlon Humphrey, Eddie Jackson and Minkah Fitzpatrick.
Jackson's 2018 season with the Chicago Bears generated more wins above replacement than any other season from an Alabama defensive back in the last 14 years. He was the catalyst on a dominant defense, one that forced more turnovers than any other defense in the NFL by a wide margin. Jackson himself had six interceptions and eight pass breakups from his free safety role. That's a role Fitzpatrick thrived in with the Pittsburgh Steelers last year after the Miami Dolphins traded him midseason. From Jackson to Fitzpatrick to Humphrey to Landon Collins to Ha Ha Clinton-Dix (before getting to recent draftees like Xavier McKinney and Trevon Diggs), Alabama's secondary members are well-positioned to continue churning out productive seasons over the next several years.
Total Defensive Snaps: 56,054
Most Valuable Season: 2017 Jalen Ramsey
If you had to take the top two active players from any college, Florida State might be the go-to option with Jalen Ramsey and Derwin James. Both have graded out as top-15 defensive backs among all qualifiers since 2017 and are well-positioned to remain in that "best at the position" conversation in the coming years as two of the more talented defensive backs in the NFL.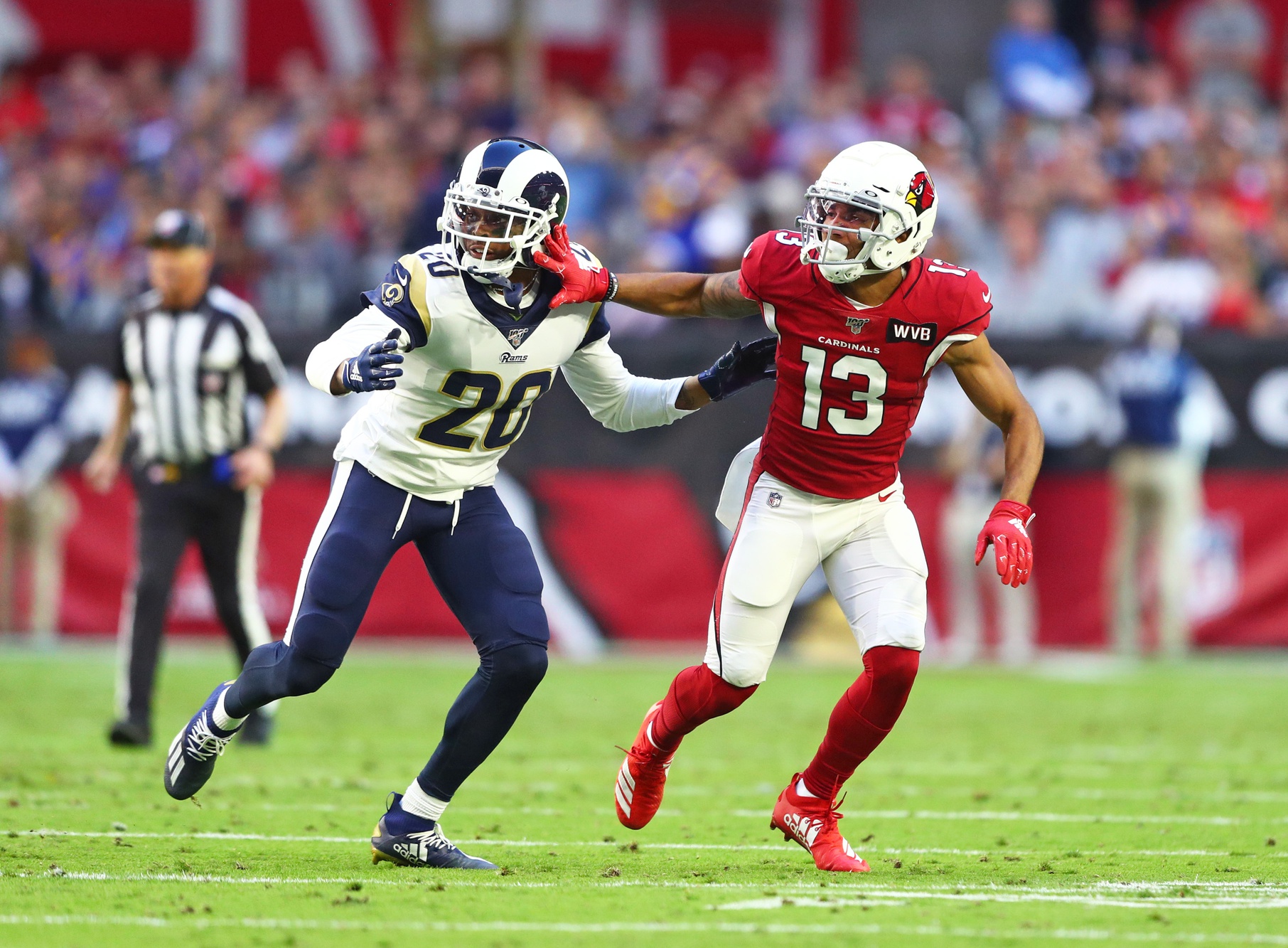 While those two have the potential to be elite players, there isn't a terribly long list of players who have played well for an extended period from 2006 to 2019 after coming out of Florida State. The most valuable players on the list are names such as Antonio Cromartie (up and down over the course of his career), Chris Hope (best seasons came right at beginning of window), Patrick Robinson (role diminished in recent years) and Xavier Rhodes (steep decline in play over the past several years). Florida State is really relying on James and Ramsey to carry the crown while hoping that players such as Lamarcus Joyner and Ronald Darby can bounce back from down seasons in 2019.
Total Defensive Snaps: 55,862
Most Valuable Season: 2012 Reggie Nelson
Florida may push for the DBU title, but — at least recently — they're the clear-cut last-place team among the five universities on this list. Just three players from Florida have generated one or more wins above replacement over the past 14 years — Joe Haden (2.9), Reggie Nelson (2.8) and Will Hill III (1.3). Haden is coming off three consecutive seasons with 70.0-plus coverage grades for the Pittsburgh Steelers, but Nelson and Hill's careers are in the books.
There are some promising performances as of late from Gator alumni, whether that be Chauncey Gardner-Johnson forcing eight incompletions on his 27 slot targets as a rookie or Quinton Dunbar grading out as the second-best cornerback in the NFL in 2019. But Florida has a gap to close on Ohio State, LSU, Alabama and Florida State.
Are we underrating South Carolina?
18.5 wins above replacement (2nd)
65,434 defensive snaps (4th)
When weighing the merits of the five schools above, South Carolina finished higher than anticipated. Both Stephon Gilmore and Johnathan Joseph have had lengthy post-2006 careers with strong contributions that have entered into elite territory at times. The Gamecocks have also produced several more players with productive NFL careers in Sheldon Brown, Captain Munnerlyn, Darian Stewart and D.J. Swearinger Sr. The problem is that there are no young players to get excited about moving forward. All those names listed above will be at least 29 by the time next season rolls around, and several of those players are already retired.
South Carolina is certainly in the DBU conversation if looking only at NFL contributions over the course of the PFF era, but they're not well-positioned to stay there moving forward.