In its most boiled-down form, DFS involves identifying the highest-scoring players at each position in a given week. With close to 20 playable options at the quarterback and tight end positions, along with even more at the running back and wide receiver positions, it is a feat in itself to identify one position correctly.
To finish at the top of a DFS contest, you must hit on basically all skill positions and circumvent the randomness associated with selecting defenses. Doing all of this while also fitting under the confines of a salary cap makes DFS one of the most difficult setups to beat consistently, especially in large-field tournaments.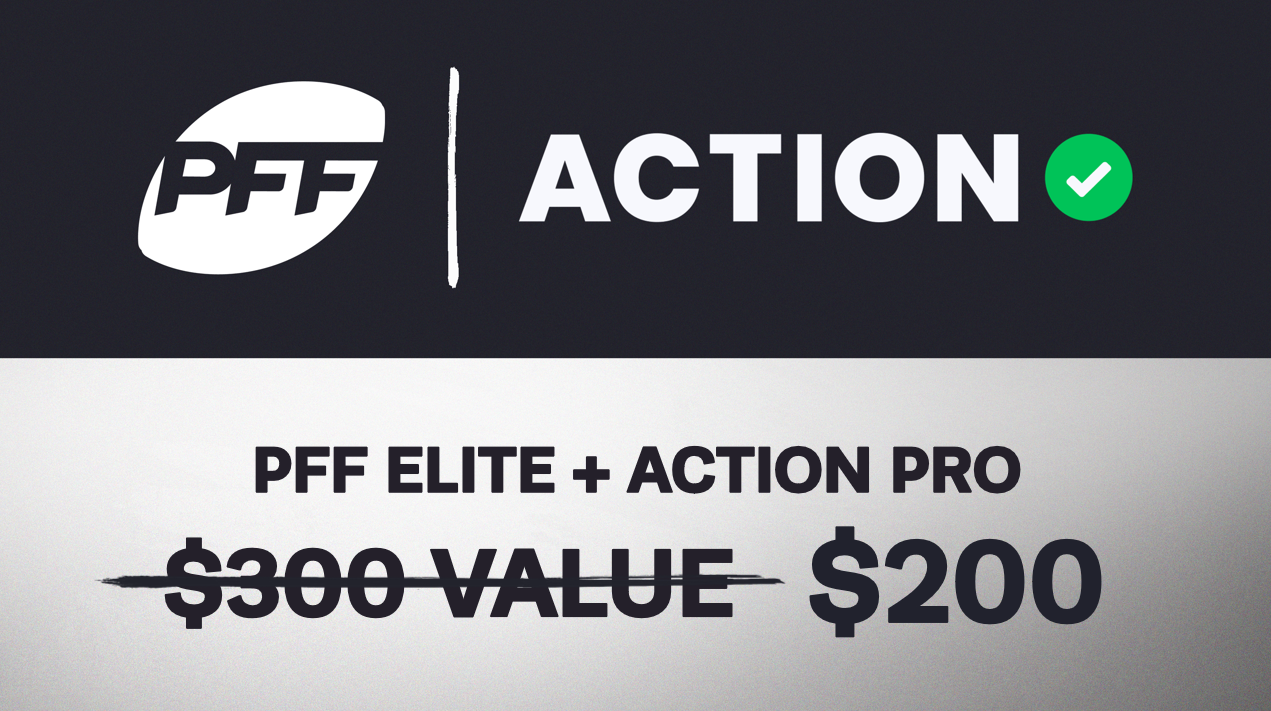 Being first and foremost a data company, PFF has the ability to build and train models not only on public data but also PFF-specific data, such as receiving grades and pass routes run, among a litany of other variables. Utilizing specific variables, we can build a model tuned to predict performances where a pass-catcher goes over a certain site-specific scoring threshold. This threshold is defined at 25 DraftKings, 20 FanDuel or 20 Yahoo receiving fantasy points.
This model provides the percentage chance that each receiver will meet or exceed our fantasy-point threshold for the site given their historical opportunity. The model won't be right on every player, but it is useful in identifying the performances that we want to unearth in our DFS lineups. 
It was a little bit of a down week for our model highlights, as the Bears and Vikings matchup didn't produce enough from a wide receiver standpoint to justify strong stances on Allen Robinson II or Adam Thielen. Calvin Ridley and DeAndre Hopkins were the top plays, but with their salaries near the top of the range, it is hard to see them consistently pop in this projection. 
Marvin Jones Jr. continues to be our bread and butter — he is again mispriced in regard to his snap and target volume. Russell Gage and Chad Hansen both had touchdowns, which helped their fantasy days, but they didn't quite reach the blowup threshold we are looking for in this model.
At tight end, Logan Thomas had a standout performance with next to no ownership. He finally delivered on the massive target share he continues to see. Travis Kelce and Mark Andrews were both among the top five scoring tight ends, which isn't a surprise — they were obvious plays in our blowup model. Jordan Akins had a relevant fantasy performance and just missed out on a top-10 fantasy scoring performance. 
Since this model is based on recent performances, there can be blind spots when players are returning from injury or other injury news breaks late in the week in their favor. A prime example is Calvin Ridley, who looked set to explode at some point with no Julio Jones. Our model liked the prospects for Russell Gage, but this was still a situation where there was enough volume for both to benefit. These are situations where it pays to be aware of all injury news before locking in your best DFS lineups. 
The main slate looks light on matchups with high totals, as just one game sits with a total above 50 currently. Two more games sit just below 50, but there are at least three games that look unplayable. This could condense ownership onto a handful of games, which makes the third wide receiver in your lineups all the more important.
Let's take a look at the best bets to blow up on the main slate for DFS Week 16.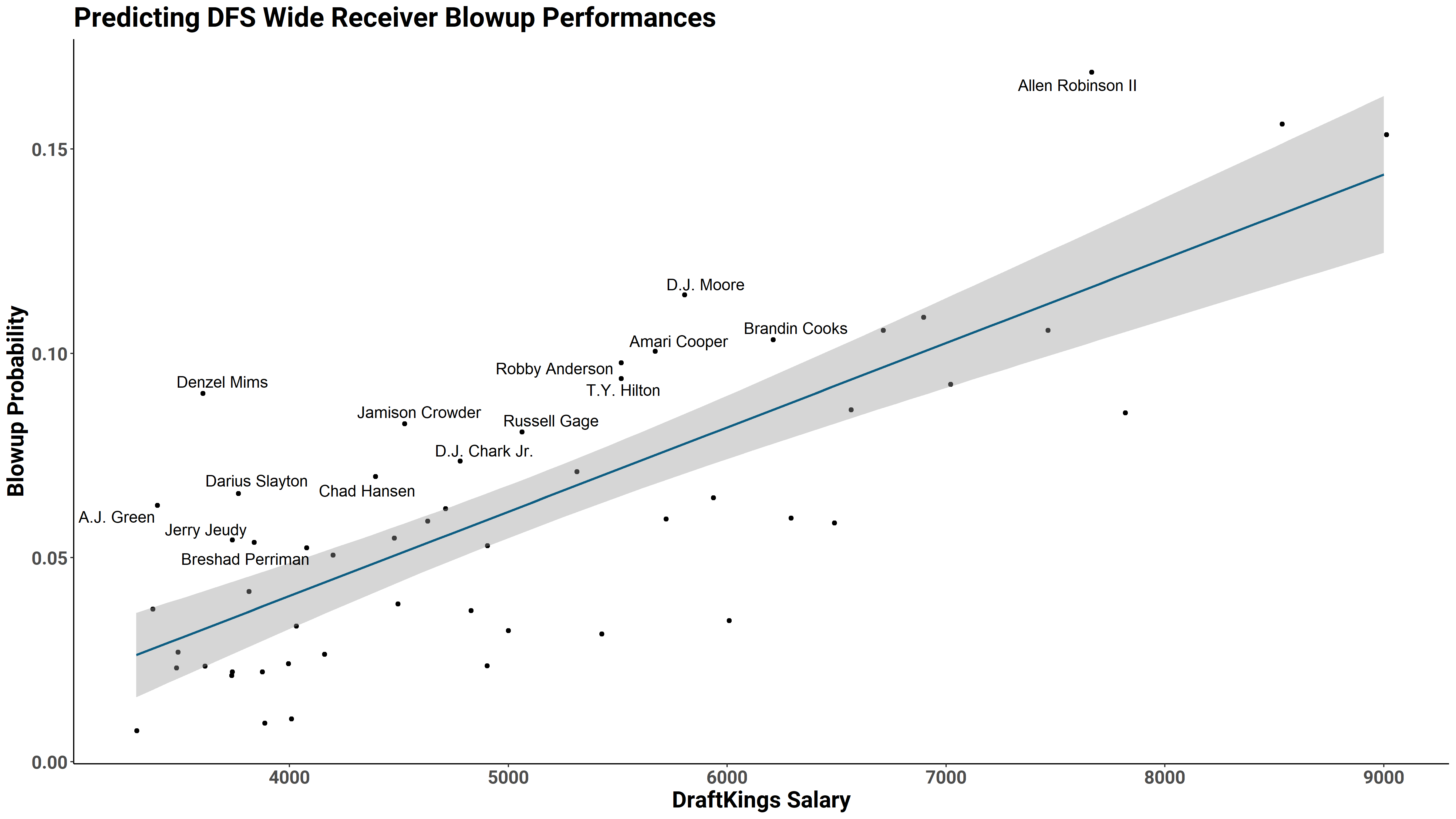 The Bears controlled their NFC North matchup from the get-go, which made their passing attack take a backseat for the second straight week. They now have had two straight games with under 200 total air yards, but Robinson dominated the usage in these games with over a 50% air-yard share.