• Bet Jaguars QB Trevor Lawrence o20.5 completions vs Broncos: With Denver showing 2-high shells pre-snap over 75% of time, Lawrence will have to work underneath methodically to move the ball.
• Lawrence has gone over in 5/7 games, missing in the rain in Philly and by the hook in Week 6 against Colts; passing 1% over expectation pre-James Robinson trade, Jaguars might now lean more on Lawrence's arm.
• Bet Seahawks K Jason Myers o1.5 FGM vs Giants: New York has allowed 4th-most successful field goals and 3rd-highest FG drive percentage in NFL; Myers hasn't missed at Lumen Field this season (8-of-8).

Player Props have one of the most popular markets offered in sportsbooks right now. Because of its similarity to fantasy football, something most bettors grew up playing, it's easy to translate the thought process from fantasy football to player props. Here at PFF, you can utilize the Best Bets tab on the website to help sift through the most +EV props to bet on based on our model to help with your betting success. 
Bet Gameplan: Playable to 33.5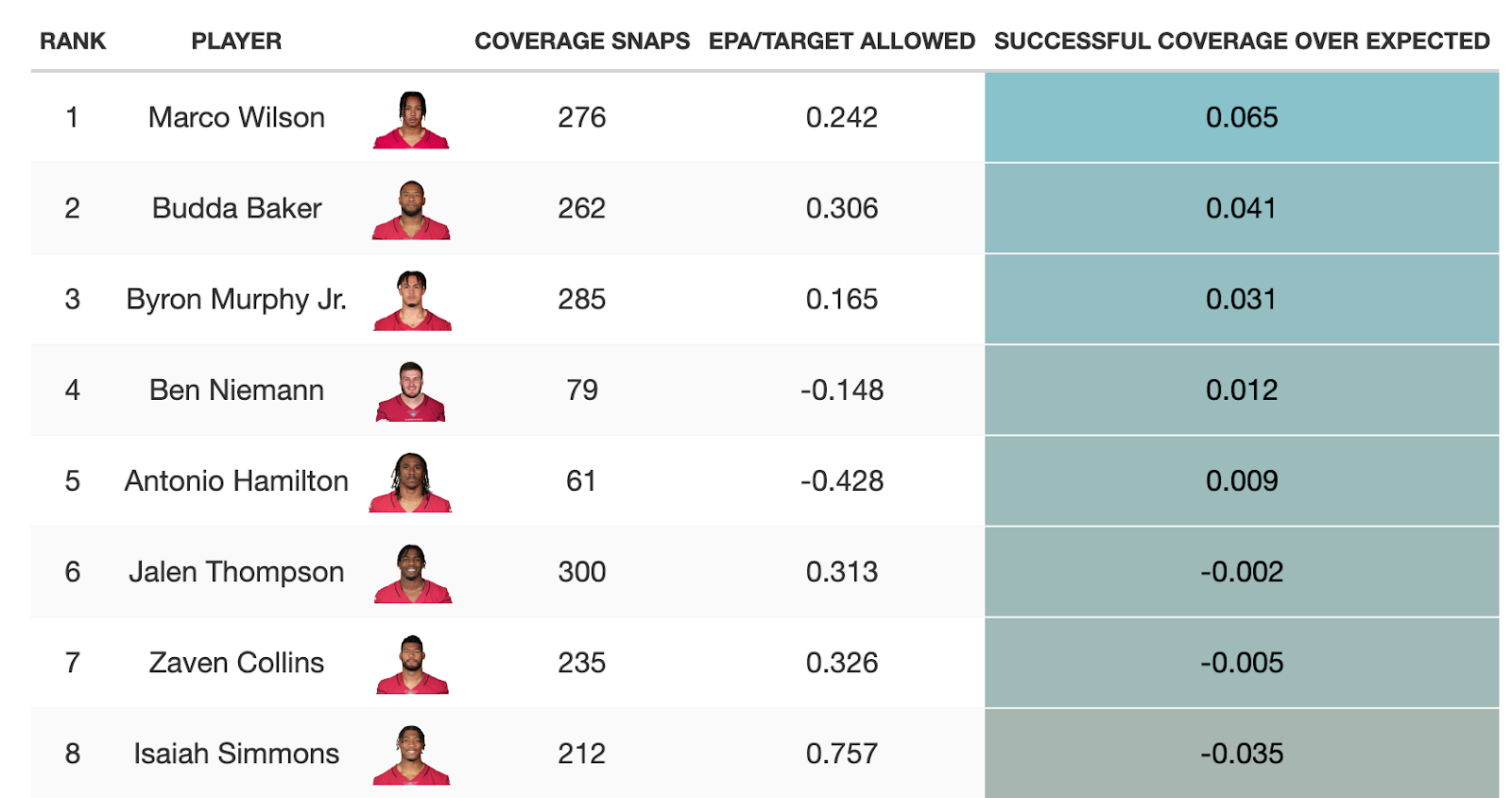 • Tight end receiving yards vs the Cardinals have been an auto bet all season, and there's no reason to stop now. Every single opposing TE1 has gone over 30.5 receiving yards this season vs Arizona, which has allowed 539 total receiving yards to tight ends this year (most in the NFL).
• While it has improved since the start of the season, the performance of the top two Cardinals' LBs is still under expectation in coverage. They allow a pretty high EPA/target, which should help Smith Jr.
• Smith Jr. has gone over this total in 3/6 games this year, and the Vikings offense should improve coming off the bye.
Bet Gameplan: Playable to 14.5
• While the Denver backfield has become a two-headed monster with Gordon and Latavius Murray, Gordon performed better as a receiver last week, and I think that continues Sunday in London. Mike Boone Was placed on injured reserve this week, increasing the touches likely to be divvied up between Murray and Gordon.
• Outside of the games in which he was benched against the Chargers and Raiders,  Gordon has gone over this total in 3 of 4 with Russell Wilson.
• The Jaguars have allowed 371 receiving yards to running backs which is the 2nd most in the NFL this season. Every single team has had a running back eclipse 11 yards against Jacksonville — and Gordon could be the next beneficiary.

Jaguars QB Trevor Lawrence — Over 20.5 completions (-115) vs Broncos
Bet Gameplan: Playable to 20.5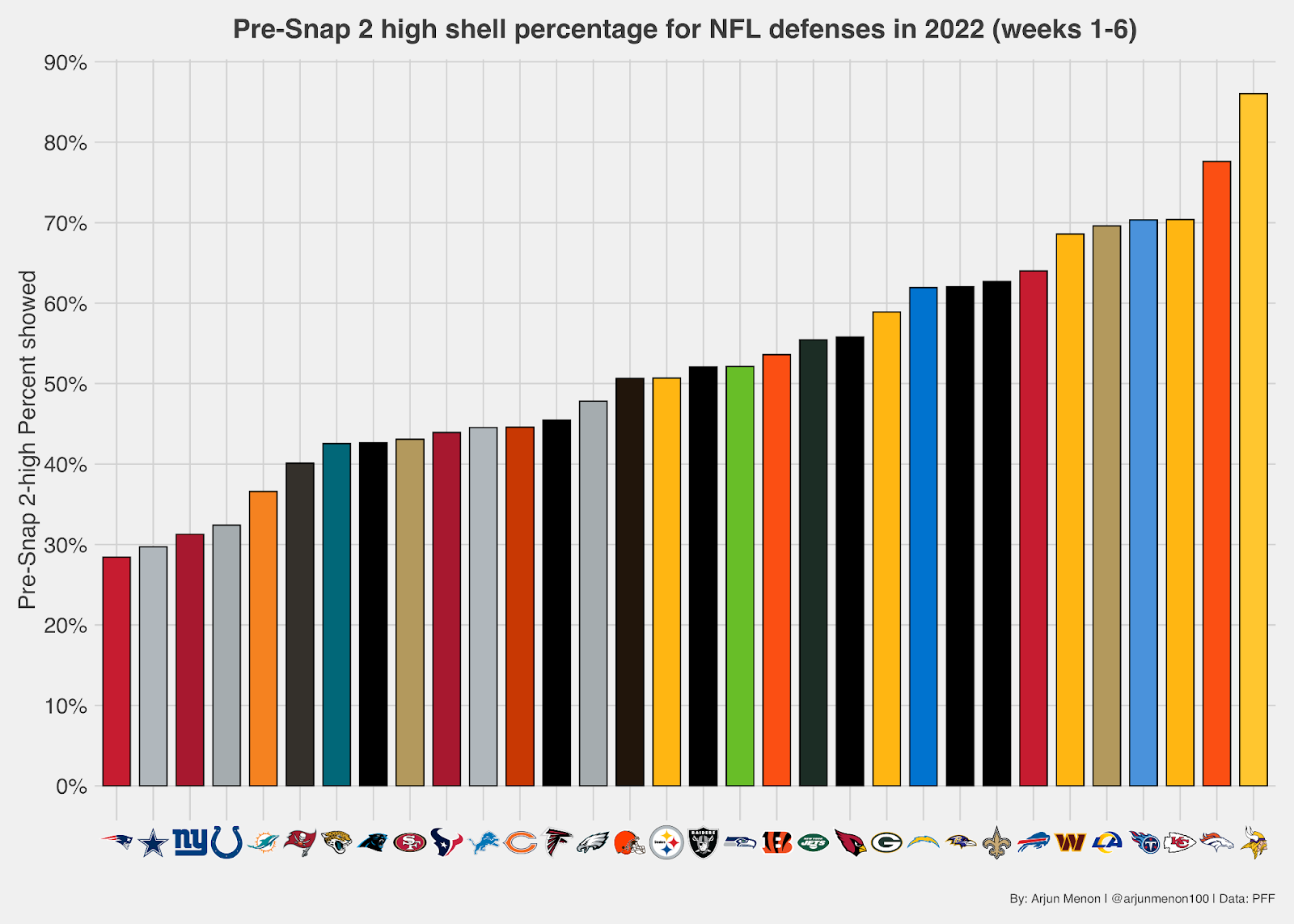 • The Broncos show 2-high shells pre-snap over 75% of the time. This means explosive plays will be hard to come by, and the Jaguars will have to move the ball methodically, taking the throws underneath rather than deep shots that won't be open. 
• The Jaguars throw the ball about 1% more than expected, and following the James Robinson trade, they might throw the ball more in this game given the lack of quality running options after Travis Etienne on the roster.
• Lawrence has gone over this number in 5/7 games, with one miss in the rain in Philly, and the other in Week 6, when he finished with 20 completions. A good complement to play alongside Lawrence (or potentially parlay together): Christian Kirk over 4.5 receptions, as the Broncos' weakness in their secondary is in the slot with K'Wuan Williams.
Bet Gameplan: Playable to +100 
• The Giants have allowed the 4th-most successful field goals, as well as the 3rd-highest FG drive percentage in the league. They are a great example of bend-don't-break defense.
• Myers has been absolutely nails, only missing 1 field goal, and hitting 2+ field goals in his past 5 games. At home, he's been a perfect 8/8 this year, and the Seahawks have the 4th-highest FG drive percentage — all stats that point toward Myers hitting at least 2 field goals again Sunday.
A $20 BET ON A THREE-LEG PARLAY WITH LAWRENCE o20.5 COMPLETIONS, SMITH JR. o30.5 YARDS, AND MYERS o1.5 FGM WOULD NET $150.30 AT BETMGM
---
Arjun's data driven prop bets went 2-2 (-0.1 units) last week which brings his season record to 13-16 (-3.5 units) on article plays.