While same-game parlays (SGPs) are big money-makers for sportsbooks, that does not mean betting edges don't exist. SGPs offer two unique opportunities unavailable in other markets: they uniquely tell a story that we can create through props, spreads and totals; and SGPs allow us to combine outcomes that are correlated through a particular game angle but will not be priced into the odds set by books.
The goal in this space is to hit on SGPs that either tell unique stories about games and/or uncover correlated outcomes available only in the SGP market.
Last updated: Sunday, Dec. 11, 10:00 am ET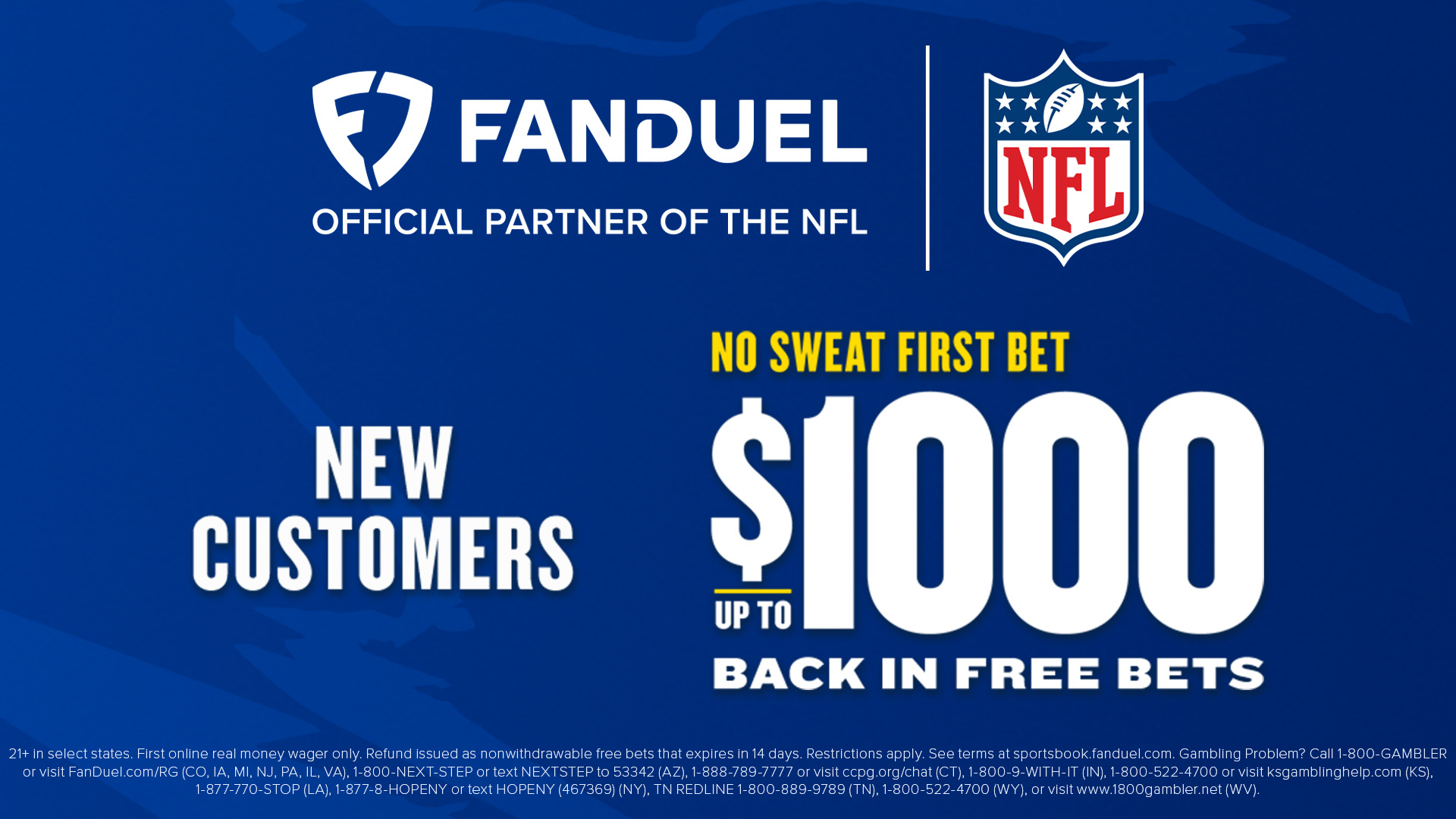 The Story: QB Sam Darnold takes advantage of a weak matchup and leans on wide receiver D.J. Moore for a big passing day. 
• The Seahawks' pass defense has quietly struggled all year, especially against passes thrown 20 or more yards downfield.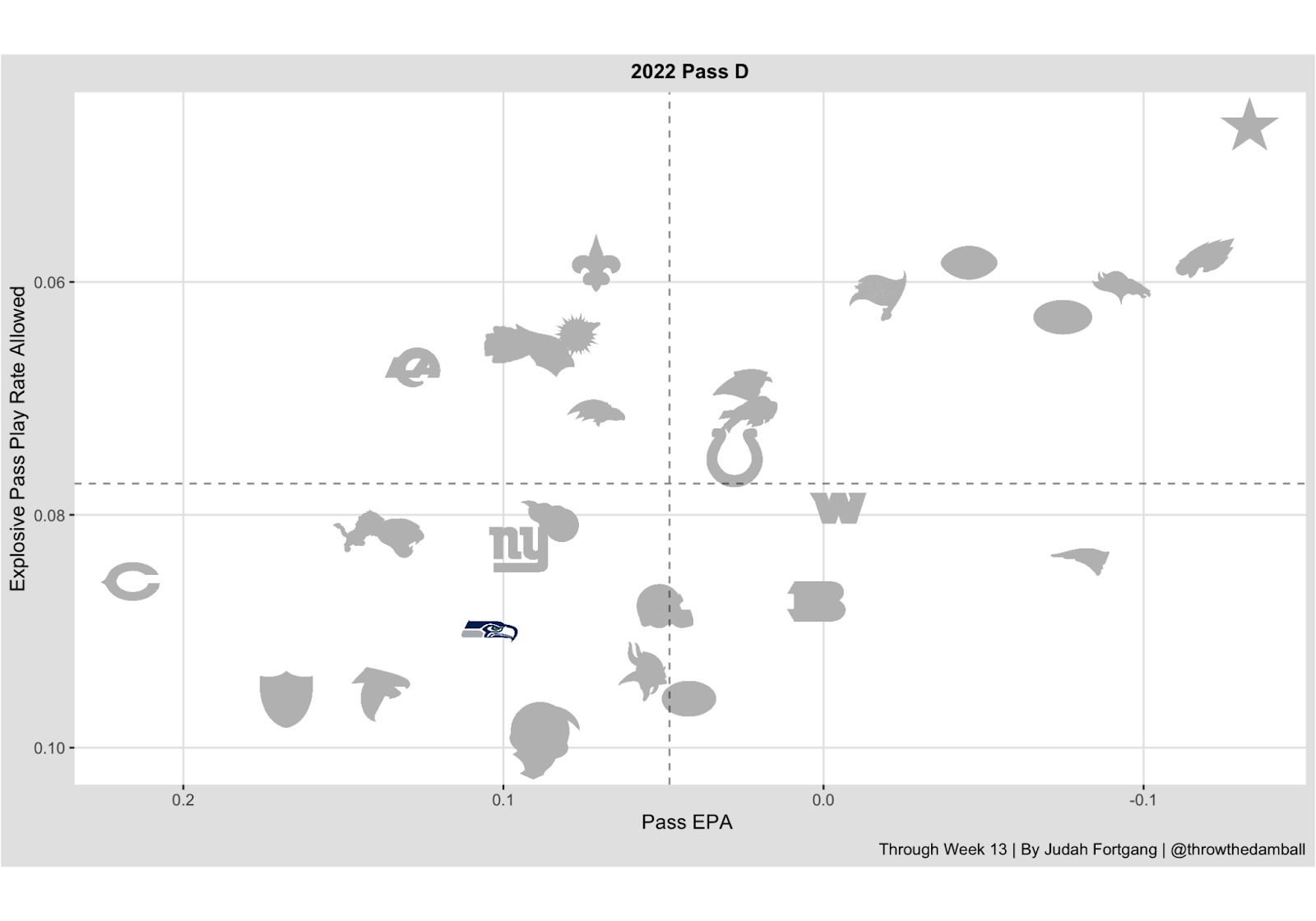 • Enter Panthers wideout D.J. Moore, one of the game's premier deep threats. Very few of the league's pass-catchers have been as efficient on deep targets, as you can see on the graph below: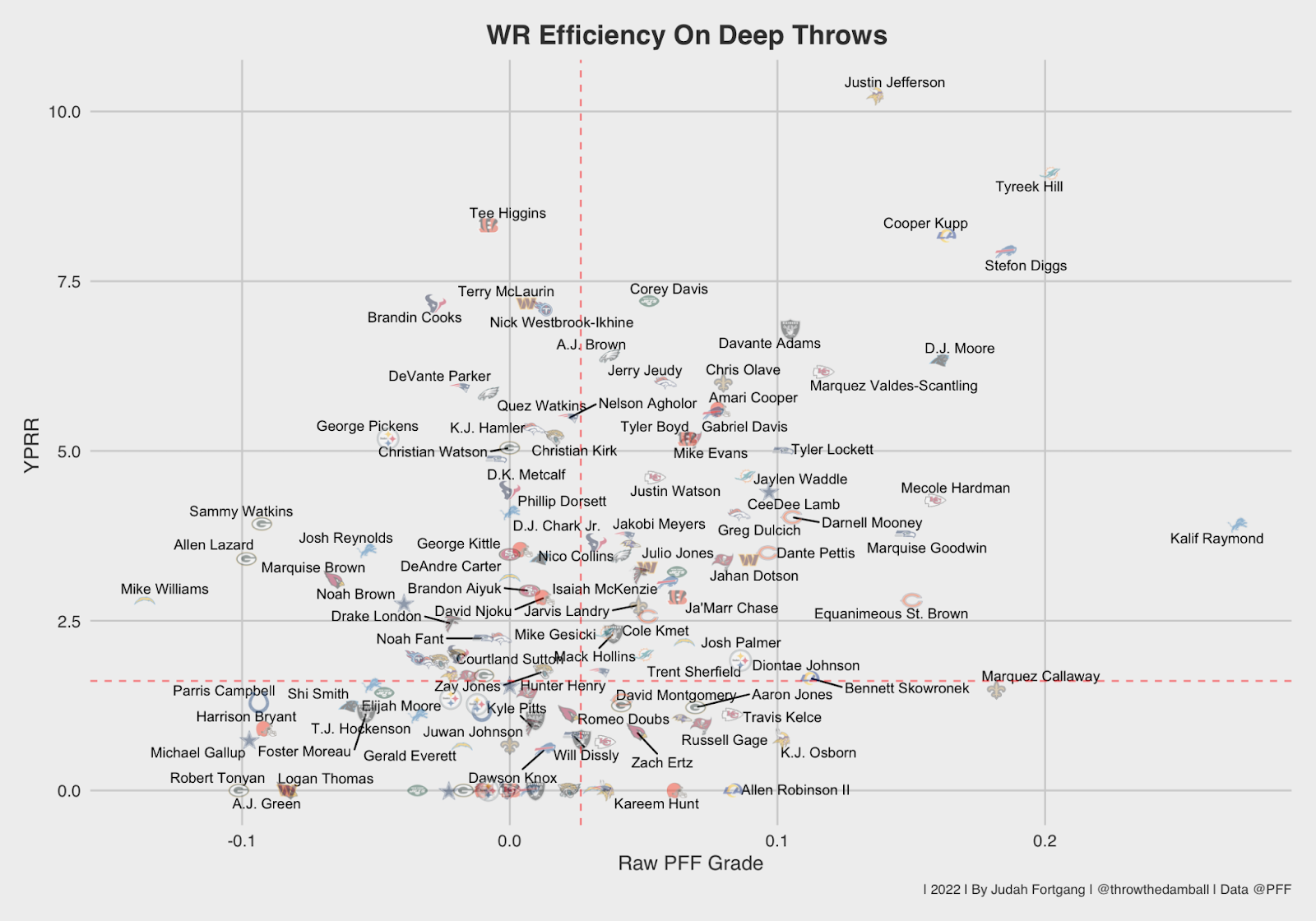 • Aside from the deep-threat angle, Moore commanded a 30% target share with Darnold at the helm last year. He should be targeted early and often.
• Given the depressed pricing, not much needs to go right for this bet to hit. And we've seen — albeit in short stints — some Darnold magic before, such as when he blew past 250 yards in each of his first four starts last year. 
FanDuel SGP Build (+2598)
QB Sam Darnold: 250+ yards passing
WR D.J. Moore: 100+ yards receiving
WR D.J. Moore: Touchdown

The Story: QB Mike White leans on wide receiver Garrett Wilson to upset the Buffalo Bills. 
• The Buffalo Bills defense has struggled against the pass since their Week 7 bye, allowing the fifth-most expected points added (EPA) over that span.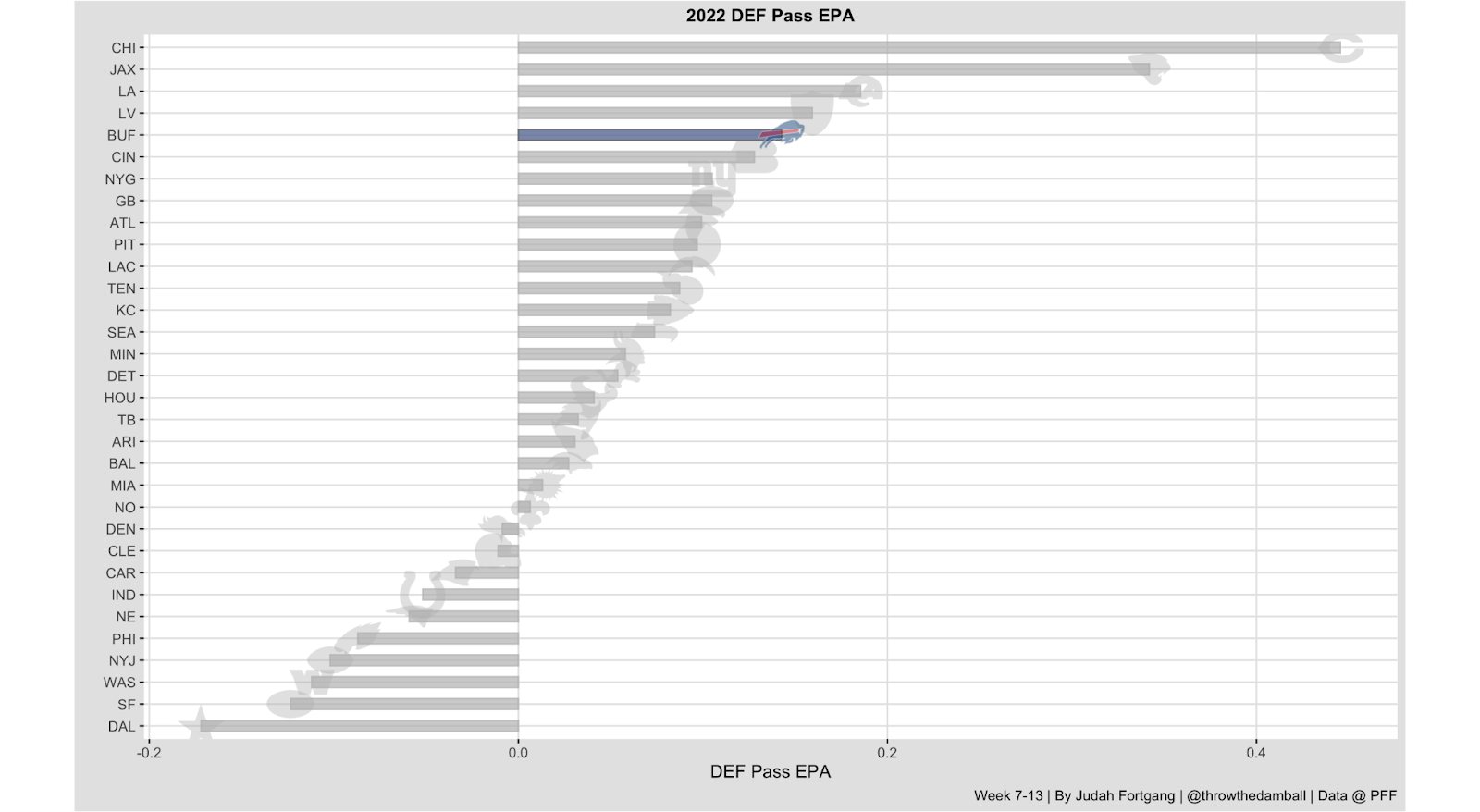 • In this week's Leveraging Tails, we touched on how the Bills' defensive struggles might be sticky. The side has lost key pass-rushers and has subsequently fallen from the top five to the bottom five in quick pressure rate.
• Couple this matchup with what should be an increase in play volume — both teams play at a top-five pace — and White can again put up some big passing numbers in an easier-than-perceived and priced matchup.
• Of course, his preferred target is stud rookie Garrett Wilson who has been targeted on close to 30% of White's pass attempts and currently ranks ninth at his position in PFF receiving grade. 
FanDuel SGP Build (+2496)
QB Mike White: 275+ yards passing
New York Jets: -2.5 spread
WR Garrett Wilson: 90+ yards receiving 

The Story: Wide receiver Jerry Jeudy's domination against man coverage keeps the Denver Broncos afloat.
• The Kansas City Chiefs have run man coverage at the fifth-highest rate in the NFL and have trended toward more man coverage as the season has gone along. But against the Broncos, that gives an advantage to Jerry Jeudy.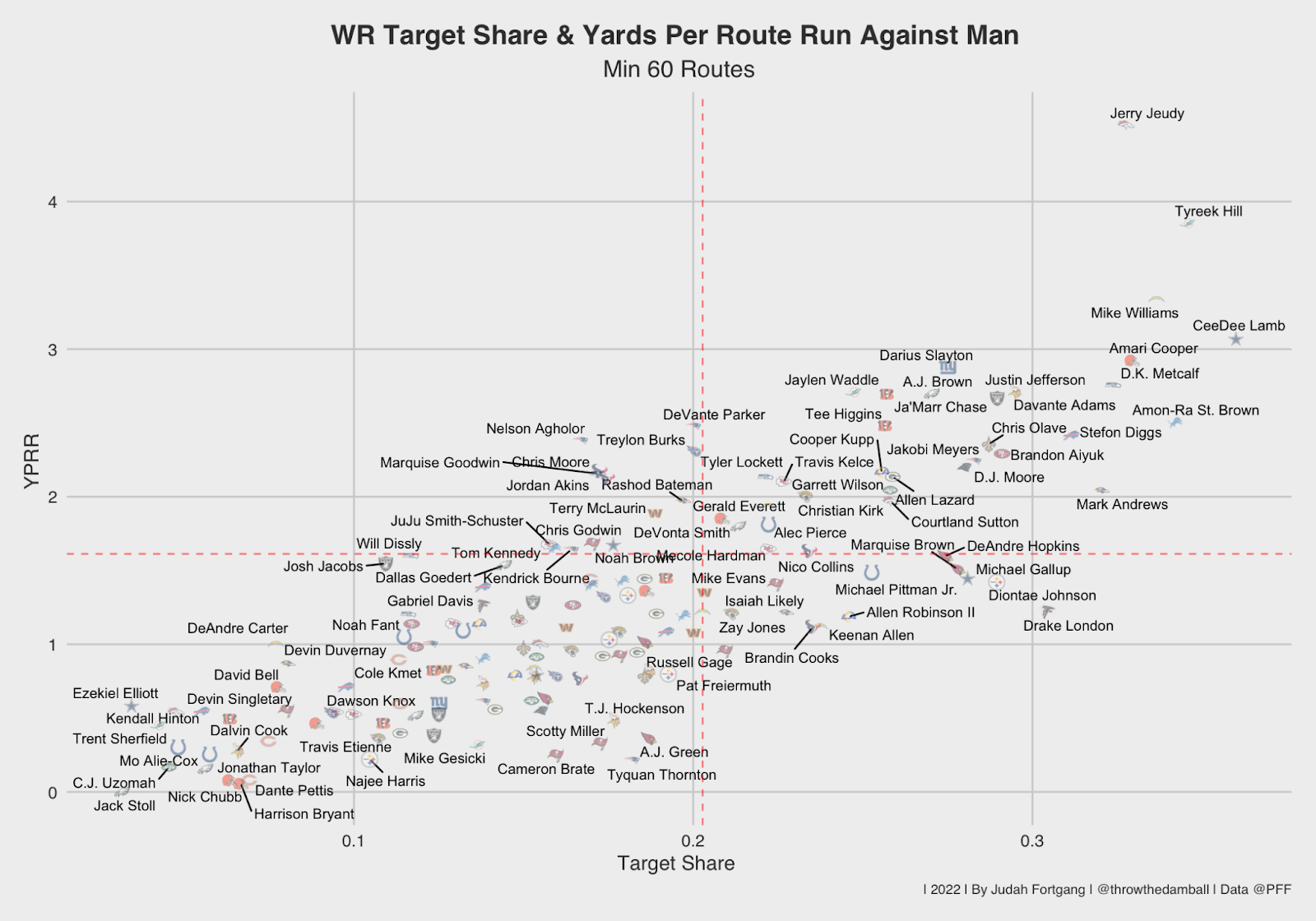 • Jeudy is in a tier by himself when it comes to production against man coverage, commanding a target on nearly and third of his routes and generating nearly 4.5 yards per route run.
• And because the Chiefs so often find themselves in the lead, they've also faced the fourth-most pass attempts on the year. There should be plenty of passing volume to go around for Russell Wilson and Jeudy.
• Despite Wilson's struggles this year, the Broncos still pass at expectation, and in a game in which they are likely to trail, Jeudy's efficiency and combined volume can lead to a spike in passing yards for the Broncos signal-caller.
• Should the Broncos be able to move the ball, it will likely mean the Chiefs will need to remain aggressive. In that game script, Mahomes will then likely put up at least an average passing day by his standards, and this nearly doubles our odds as a last leg. 
FanDuel SGP Build (+2514)
QB Russell Wilson: 250+ yards passing
WR Jerry Jeudy: 110+ yards and a touchdown
QB Patrick Mahomes: 250+ yards passing