Injuries to a bevy of key players cast a shadow over the Week 2 NFL Sunday slate, with many seeing their seasons cut short. It is an unfortunate part of football — and something that is impossible to currently model for. Injuries are inherently random, with the information that may be predictive in this area held closely by NFL teams.
Subscribe to
Player props are shaded toward the over due to the asymmetrical distribution of the stats in question, but it's conceivable they should lean toward the under, given a certain expectation that injuries will affect player performance. This is another reason to target unders, which continue to be profitable to start the 2020 season. Heading into tonight's Monday Night Football matchup between the Las Vegas Raiders and the New Orleans Saints, unders have gone 52.4% on the props that PFF tracks and has available in our player props tool.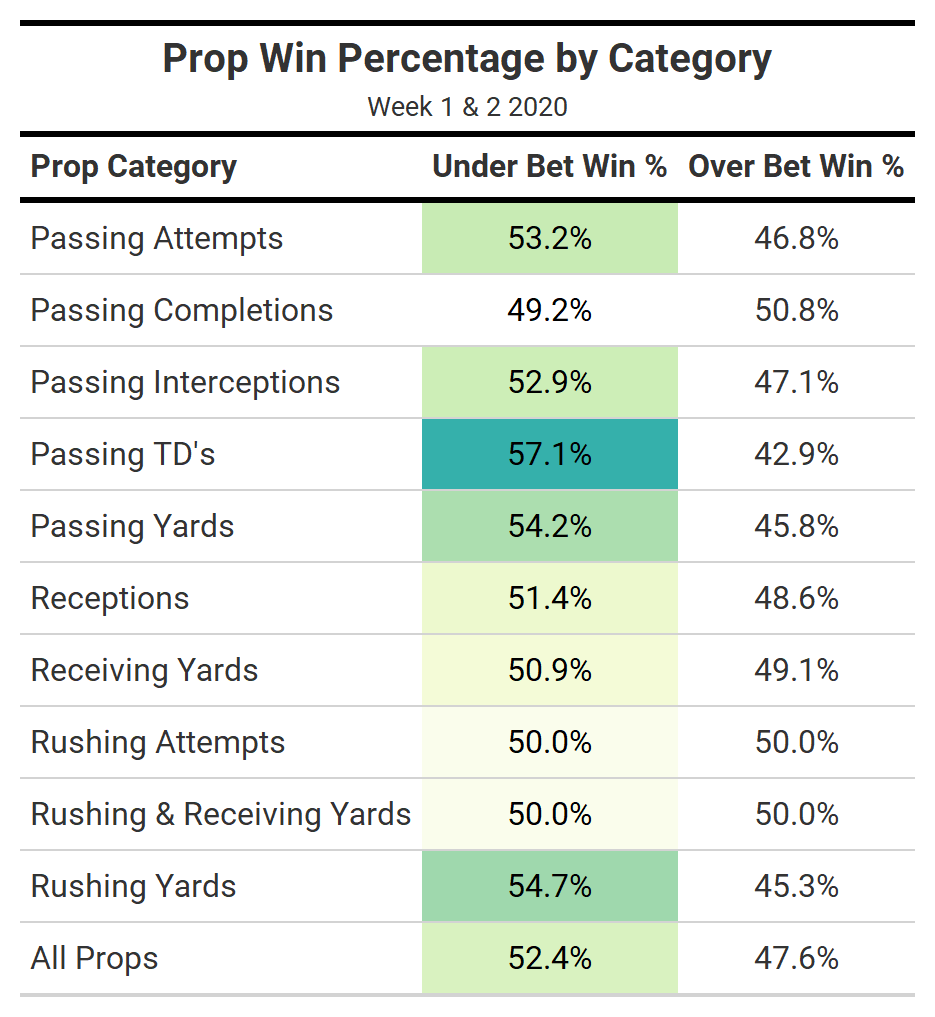 The written plays went 2-2 on Sunday, bringing our year to date record to 16-9 for +5.5 units. We are entering the sweet spot for player props now that we have some idea of player usage, as those situations aren't fully baked into player prop numbers yet. Let's take a quick look at what the betting market is implying at the game level before diving into some of the best player props for Monday night, according to our tool. 
The market direction on the spread and total has moved in the opposite direction of the ticket percentage on both bets. We have 56% cash and ticket percentage siding with the Saints on the spread despite this number moving from +6.5 to +5.5 as we move closer to kickoff. The line movement through +6 isn't that significant, given that 2.7% of historical games have ended on this number.
Subscribe to PFF Edge to continue reading
Already have a subscription? Sign In