NFL free agency is underway, and it has been a flurry, as the Jacksonville Jaguars have probably spent enough money in free agency for all 32 teams combined.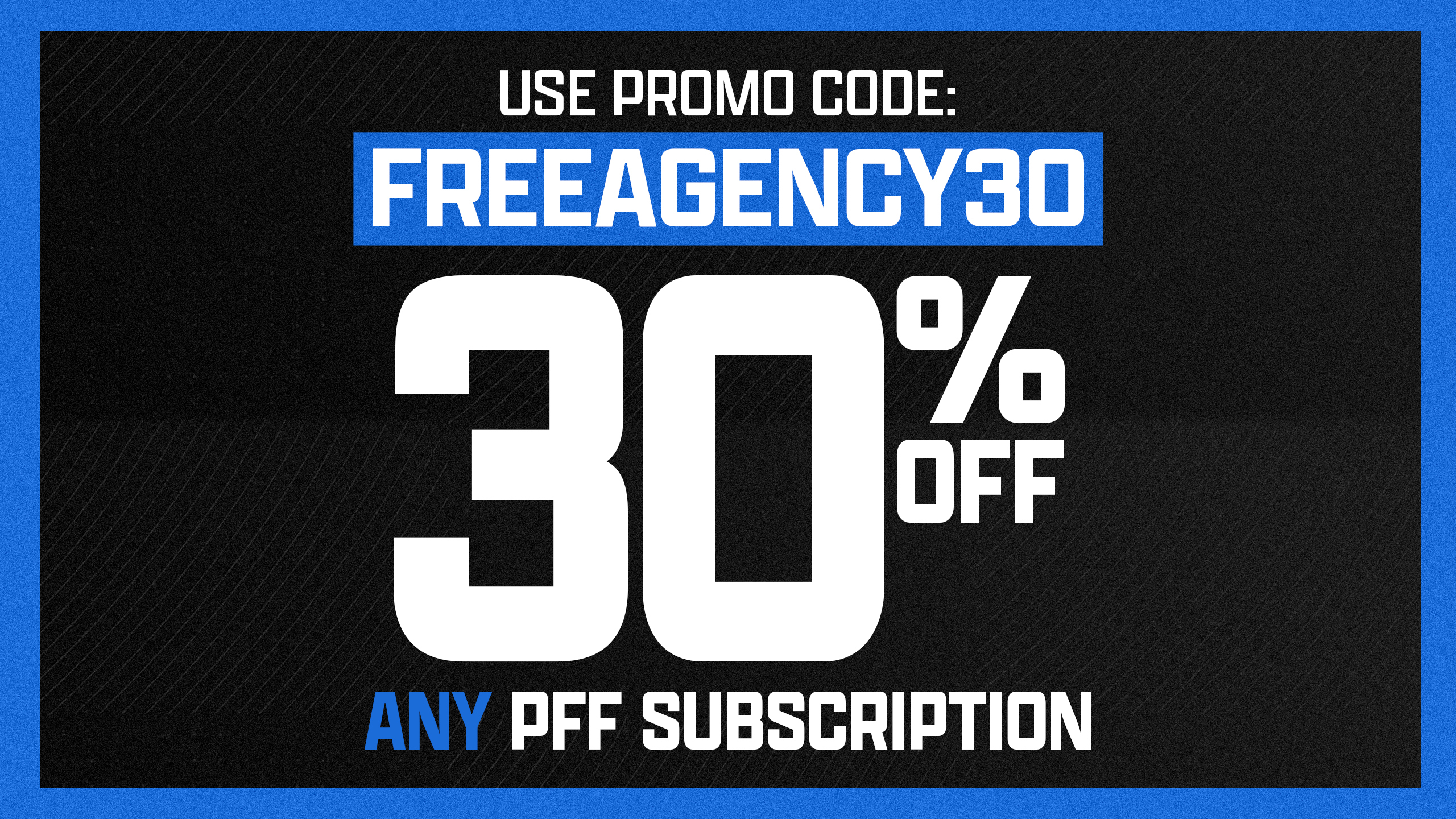 Luckily, they are not the only ones who get to gamble this time of year.  The markets have seemingly developed more slowly than in recent years, but draft props are becoming increasingly available both in the domestic and offshore markets. 
While they will continue to increase in offerings (and limits), here are some bets I've already placed (and written or TikToked about), where the odds currently stand (and whether I'd still bet them) and current offerings I would consider.  Enjoy!
---
Click here for more PFF tools:
Draft Guide & Big Board | Mock Draft Simulator
Dynasty Rankings & Projections | Free Agent Rankings | 2022 QB Annual
Player Grades
---
Current Odds: -400 (DraftKings)
Skinny: This is -250 on BetOnline, which I think still has value, but the days of Hutch being near 10/1 or so to be the top pick ended when Cam Robinson was tagged and Brandon Scherff was signed to a big-money deal on the first day of free agency.  Betting a big-ish favorite is probably not the best move this time of year, but I think it's a real long shot Hutch isn't the guy at one for the Jags.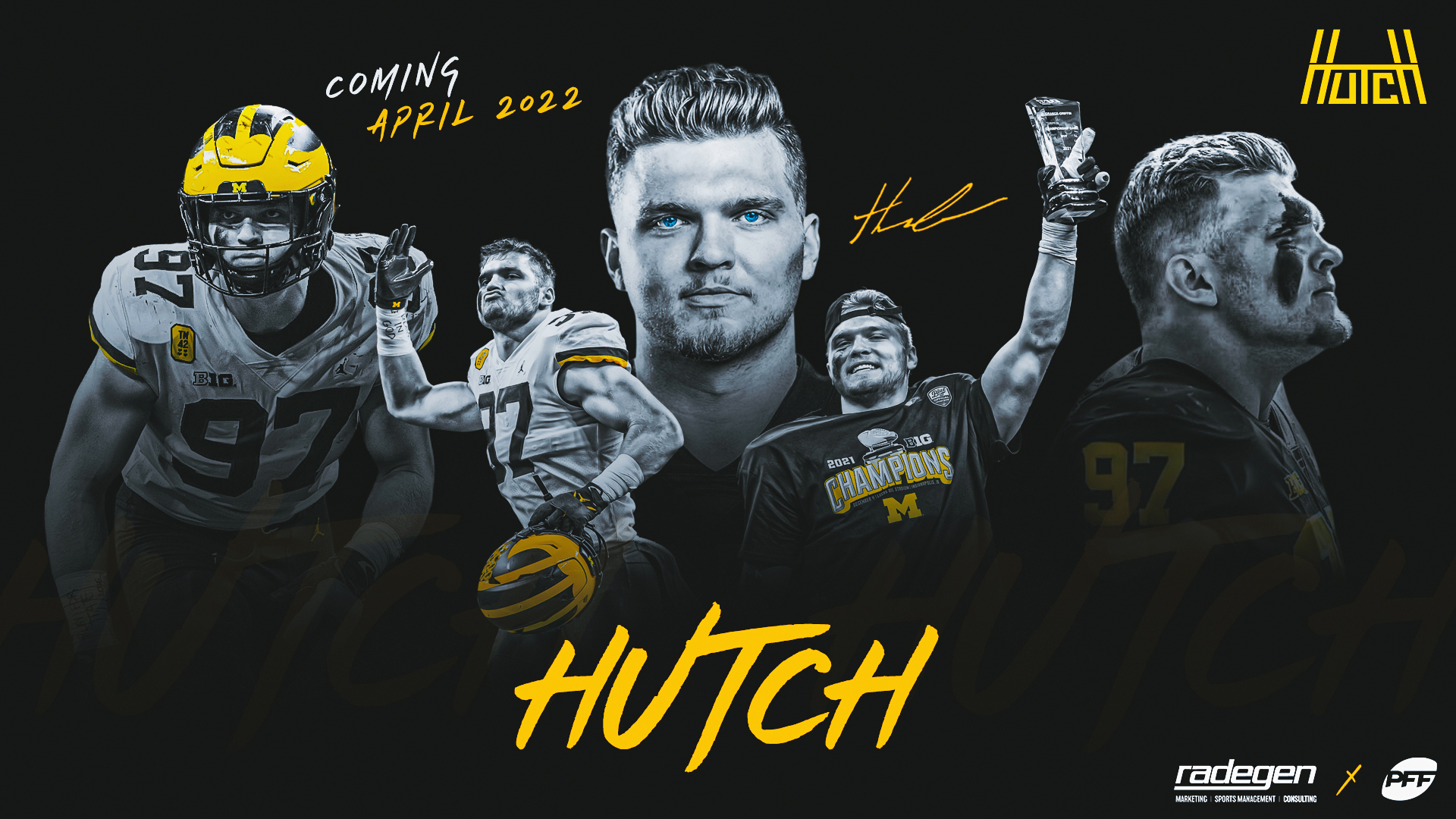 ---
Current Odds: +750 (DraftKings)
Skinny: The dream is probably dead for Neal bettors, as he was favored against the field to be the first overall pick until Robinson was franchise tagged. It was a good bet when the information was more opaque, but now that things have crystallized, I wouldn't layer on any more of an investment than I already have on the off chance that Jacksonville has a change of heart. 
---
Current Odds: +3000 (FanDuel)
Skinny: These odds have gotten better, which was a reason to bet this — as you really never expect to have a 40/1 bet hit but like holding a ticket when it does. With Malik Willis' solid combine performance, it's hard to imagine anyone else being the first quarterback off the board (he is going off at -175 on BOL), but I still think 30/1 is a good longshot bet to make. 
---
Current Odds: Off of the Board (BetOnline)
Skinny: This is -172 at FanDuel, which I think still has value. It was as high as -250 on BetOnline before they took the prop down. I wrote about this dynamic last year when Mac Jones opened with an 18.5 draft pick position. We remember the Lamar Jacksons and the Jordan Loves going in the back half of the first round and often forget that when these players were selected, it was actually to get just under the first-round quarterback prop and not to actually go over (the number was 5.5 in 2018 and 4.5 in 2020). Willis and Kenny Pickett are likely Round 1 locks, and from there, it's likely that Matt Corral or Sam Howell is selected in the first round after them but probably not both. I'd still take under.
---
Current Odds: Under 7.5 (-130) BetOnline
Skinny: I bet this a few days ago and have not seen anything in the way of market respect on the number, as it has stood at -130. Last year, the offensive linemen in Round 1 prop was 6.5, and we saw five taken (with Alex Leatherwood — a second-rounder in many's eyes — taken in the first round by the Las Vegas Raiders). Teams that need OL help are wary of taking offensive linemen in Round 1 because their learning curve often means they are ineffective when pressed into duty early. I think this happens again this year so give me under.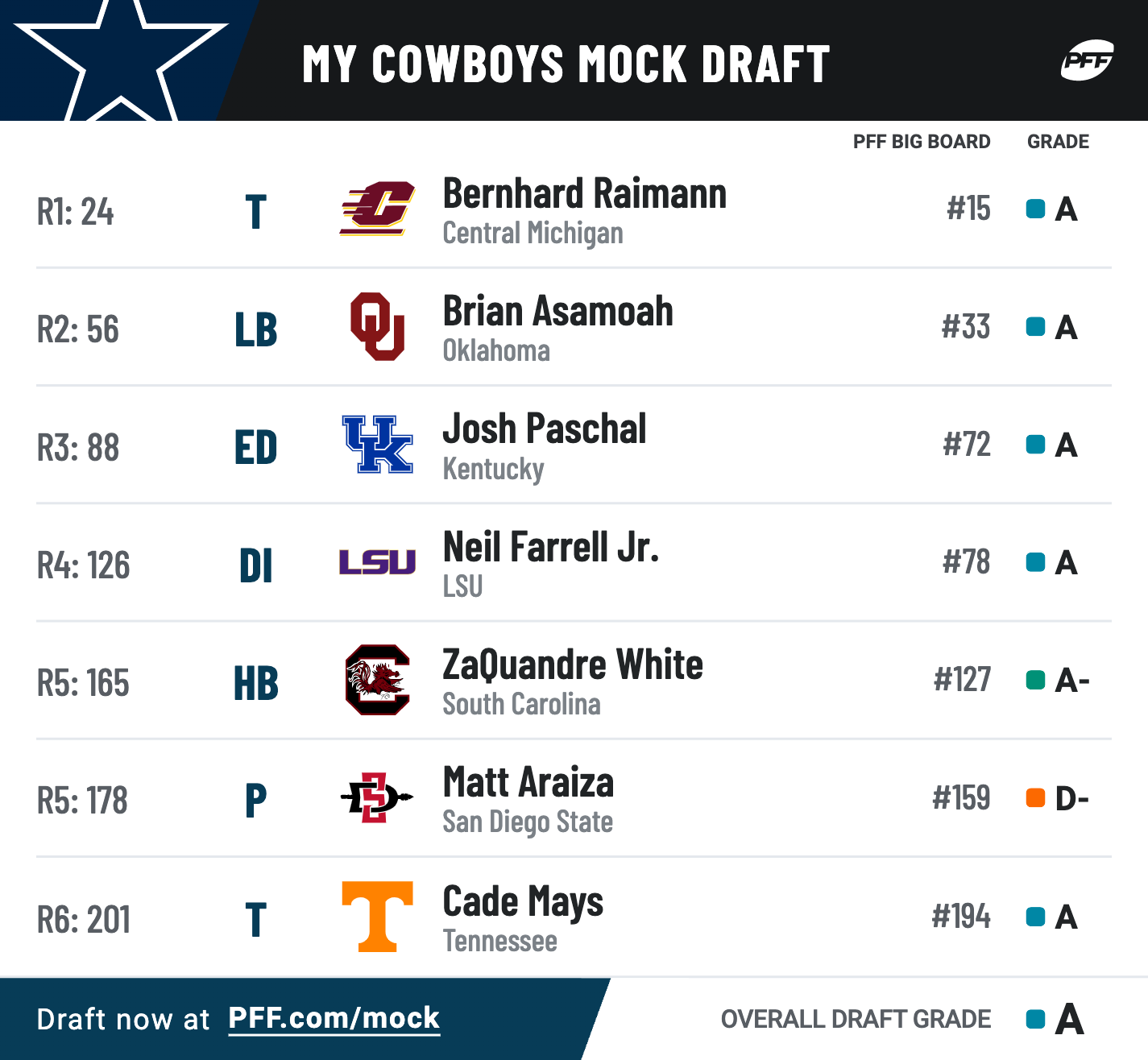 ---
Available Bets I Still Like:
GARRETT WILSON +115 to be the first WR selected (FanDuel)
This is just a value grab at this point, as the number is -110 at BetOnline and +100 at DraftKings. Wilson opened around +170 to be the first WR selected while USC's Drake London was the favorite, but he has taken enough money since to become the favorite. I think his combination of athleticism and college production make him an easy choice here, especially after Treylon Burks' less-than-stellar outing at the combine.
KENNETH WALKER +175 to be the first running back taken (DraftKings)
I really like Kenneth Walker as a player, and in a situation where there isn't going to be a highly-drafted player at the position (think safety last year), underdogs are good plays. A lot of teams (think Buffalo) draft running backs specifically for their tackle-breaking and yards after contact ability. There isn't a better back in the draft than Walker there, and it only takes one.
DEREK STINGLEY JR. +200 to be the first cornerback taken (DraftKings)
Ahmad "Sauce" Gardner is currently the favorite at -300 and given that he's not anywhere close to a top-five lock that price is way too much even if you believe Gardner will be the first cornerback off the board. Stingley is the best cornerback in this class, per PFF's big board, and was the most valuable defensive player in college football in 2019.  Styles make fights at the position, and much like last year, don't be surprised if the favorite now is not the favorite come April.