Week 15 brings rivalry week as we put the finishing touches on the college football regular season before heading into the conference championships. This week, we have 47 games scheduled to play, with 19 of our top 25 teams in action.
LSU against Florida and Georgia versus Missouri are two quality matchups in the SEC. And while the Big Ten no longer has the rivalry matchup between Ohio State and Michigan, Wisconsin against Iowa offers even more betting intrigue. The ACC and Pac 12 also have matchups between teams in our top 25, making this one of the best regular-season weeks of college football action.
First, let's understand the slate-level uncertainty by utilizing a measure called Shannon Entropy (information theory). This theory quantifies information occurring in an event and a variable — entropy — calculated using probability. By taking this approach, we can quantify how predictable a certain game or slate of games is by taking the probability assigned by the betting markets through moneyline probabilities.
Subscribe to
Week 15 matches the high level of uncertainty we saw last week, as we sit above the third quartile for weeks going back to 2014. Thirteen games have a moneyline spread short of -200, with odds still trickling in for matchups happening this week.
Last week's writeup hit on a winning week, with my written plays going 2-1 and my derivative bets staying hot with a perfect weekend to move to 24-12-1 on the season. These plays are discussed on the Saturday morning edition of the PFF Daily Betting Podcast.
We now sit at 62-66-1 on written full-game plays over the past two college football seasons, though this does not include the derivative bets. We sit at 86-78-1 for all college football plays.
Let's take a close look at some of my favorite bets to make from a PFF Greenline perspective for this Week 15 slate of games.
The Week 15 slate kicks off with a Thursday night ACC matchup between two teams separated by eight places in our conference Elo rankings.
Both offenses sit well below average in our opponent-adjusted grades, with Georgia Tech fielding the second-worst opponent-adjusted passing grade in the country. And while Kenny Pickett's return has brought some stability to the Pittsburgh offense, Pickett is still coming off by far his lowest-graded game of the season against Clemson.
It is difficult to expect either offense to be effective moving the football, as both teams' passing and rushing units have failed to generate positive expected points added (EPA) per attempt on the season.
Further complicating the scoring situation in this matchup is the fact that Pittsburgh has the second-best defensive ranking in the ACC.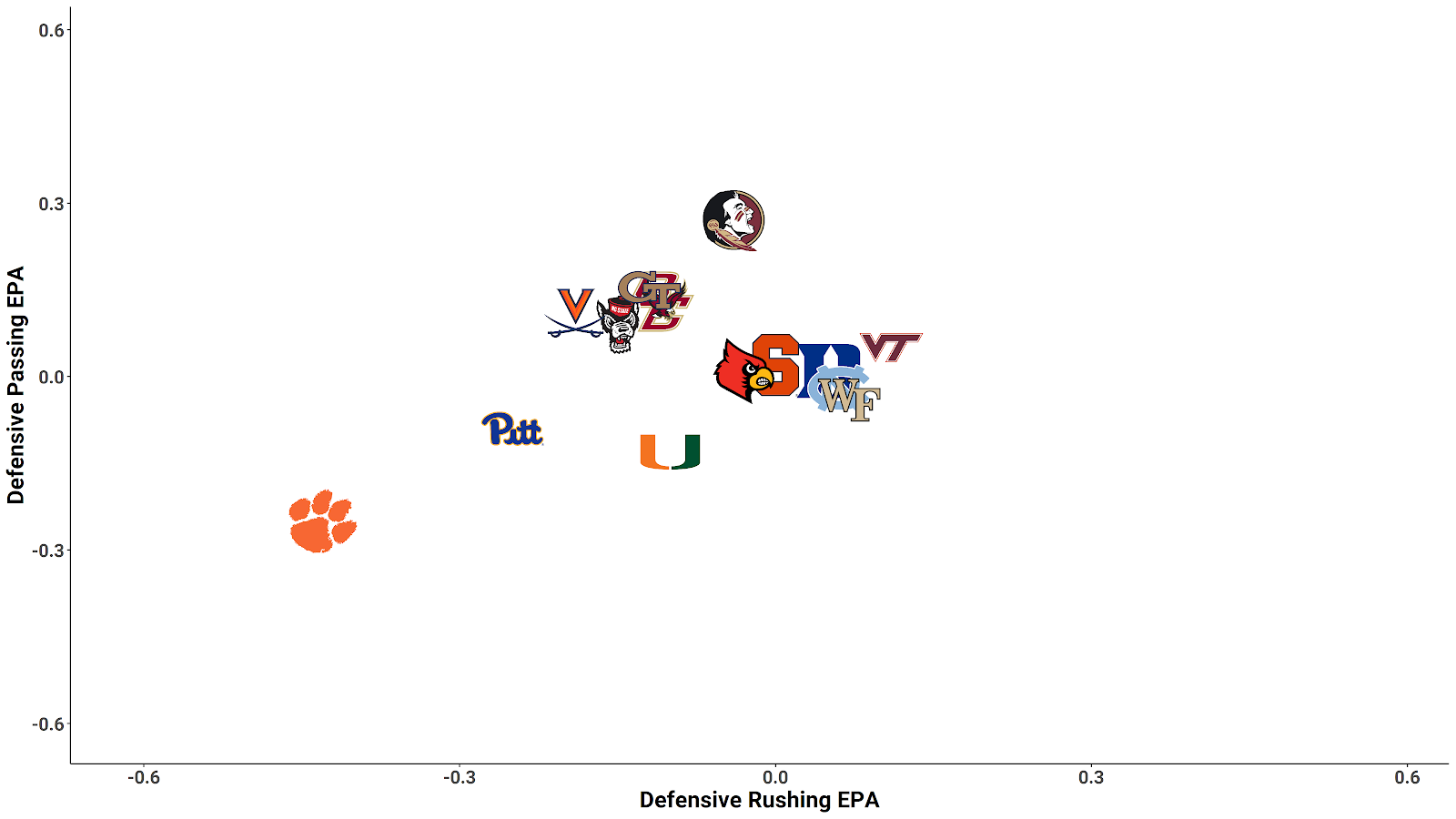 This is despite the fact that Pittsburgh has allowed at least 30 points in each of the past seven games. They finally have a get-right spot on Thursday but are expected to perform better on the defensive side of the ball. If they struggle to move the football on offense, this matchup could quickly turn into a punt fest, which is the narrative our predictive model believes is the most likely to play out.
The total has moved up half a point from the open behind 72% of the cash and 70% of the tickets. This looks like the perfect spot to fade the market, with PFF Greenline giving 0.2% value on the under. Sometimes sweating out an under is the perfect start to a profitable weekend of football betting.
PICK: UNDER 54
---
The Wildcats have a pressing quarterback question as they head into this rivalry matchup. Grant Gunnell left after one snap in Week 13, with Will Plummer stepping up in less-than-impressive fashion over the past two games.
There is quite a bit of uncertainty around whether Gunnell will be available, but the market has already fully priced in his absence. The spread moved from an opening 8.5 up to 11.5, with no clear information on the cash and ticket percentages yet.
Arizona State looks to be much better in every facet of play but has only generated a positive EPA per rush attempt. Arizona has failed to generate a positive EPA per pass or rush attempt figure and has the worst-ranking in the Pac 12 in our opponent-adjusted offensive grades.
The Sun Devils' early-season outings showcased enough production for there to be some optimism in their ability. Gunnell's return will cause a correction to the spread market, but they don't necessarily need him to cover this current number. They had a noteworthy cover against the best team in the Pac 12 to start the season and played Colorado tough through the first half last week before finding themselves unable to move the ball in the second half.
The market has simply undervalued them based on their 0-4 start, but this rivalry matchup should play much tighter than the current spread indicates.
PICK: ARIZONA +11.5
---
This is the second under to back in the ACC, but this one is more related to the ineptitude of both offensive units. Duke's team totals have been a profitable spot in the derivative markets, as I cashed an under after they failed to score a point in their matchup last week. Both offenses are near the bottom of the ACC in our opponent-adjusted offensive grades, as they have two of the four lowest EPA per pass attempt figures in the conference.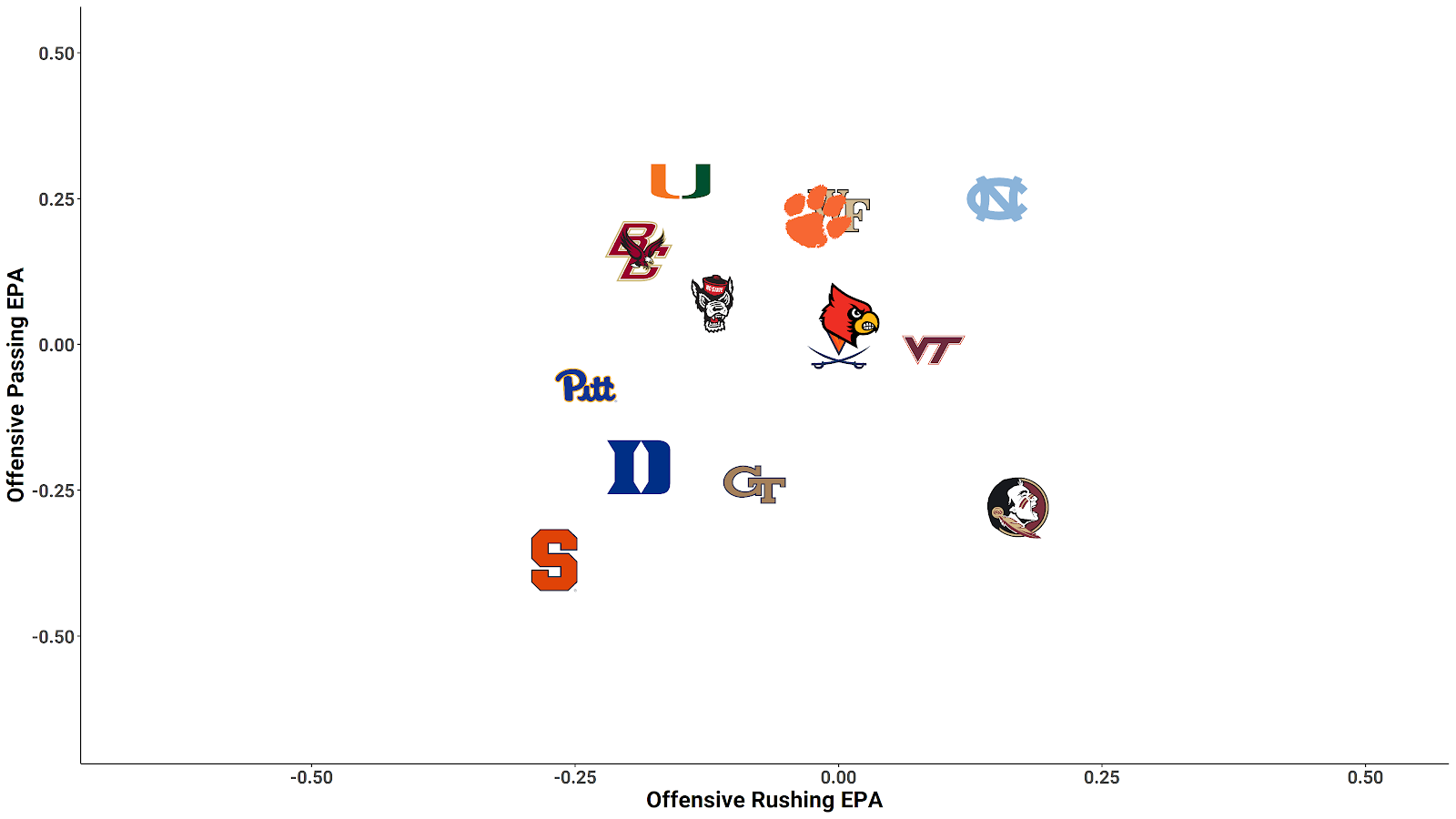 Neither team has a top defensive unit, but at least they don't sit in the basement of the ACC, as they do on offense. Florida State's ability to move the ball has been predicated on their rush attack, which ranks 14th in the country in our opponent-adjusted grades. On defense, Duke has a top-25 coverage grade and is middle of the FBS in opponent-adjusted run defense.
This should be a sweat throughout, but as long as a big turnover in the opposing team's half or big special teams play doesn't occur, we should be able to squeeze under this relatively inflated total.
PICK: UNDER 57
---
One of the only non-conference matchups in Week 15 offers a mispriced spread for us to take advantage of. These teams are separated by 40 spots in our Elo rankings, mainly due to TCU's second-ranked defense. Louisiana Tech has the better offensive grade, with Luke Anthony offering a similar PFF passing grade to Max Duggan.
The reason why this sets up so well for the Bulldogs is that Anthony tends to play within himself and make very few poor throws. His 16% negatively graded throw percentage is in the bottom third for FBS quarterbacks, and he has only nine turnover-worthy plays on the season. The key to covering over a three-touchdown spread against a top-ranked defensive unit will be his ability to avoid mistakes. If nothing bad happens to provide TCU with a short field, they don't have an explosive enough offense to cover this wide spread.
PICK: LOUISIANA TECH +21.5