Touchdown propositions are easily the most tilt-inducing bet offered. At the weekly level, anytime touchdown props — both rushing and receiving — are the typical offering for running backs, but season-long props allow us to focus solely on the rushing variety.
Every fantasy football player knows the sting of a vultured touchdown, and that feeling is only magnified when real dollars are wagered on touchdown outcomes. Touchdowns are inherently random, but there are certain data points that can make predictions at both the week-to-week and season-long levels easier. Let's take a look at what stats matter most when predicting future rushing touchdowns at both levels and then discuss our best bets for season-long props. 
Subscribe to
RUSHING TOUCHDOWNS
Establishing the base rate is the best way to start researching individual stat categories. We can check the R-squared value of prior rushing touchdown rate to the season n+1 rate (min. 50 attempts each year).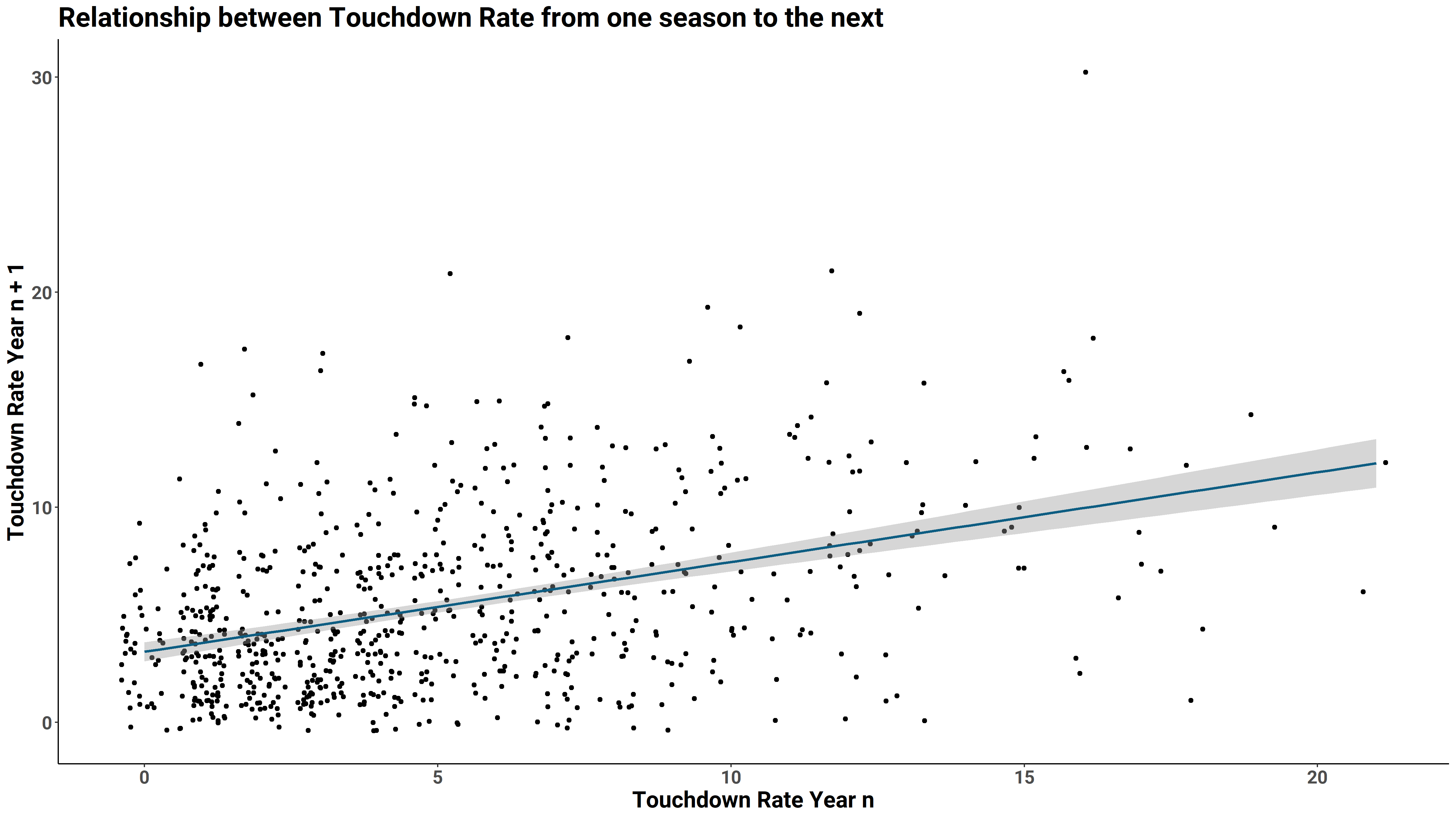 As others have shown, rushing touchdown rate in one season has almost no impact on rushing touchdown rate in season n+1 — the next season, in other words. The R-squared value of 0.065 shows that there's very little value in previous rushing touchdowns as a useful tool when trying to predict future occurrences.
The issue is that no singular stat does a great job of predicting future touchdown rate because rush attempts aren't created equally. When adjusting total touchdowns by the number of attempts a runner gets, you remove volume from the equation. This shifts the focus to the quality of rush attempts, bringing stats such as percentage of carries inside the five- or 20-yard line into play. We see this play out in the R-squared value of various stats in season n+1.