No team in football added more offensive firepower than the Arizona Cardinals this offseason. Bringing in the likes of Heisman Trophy winner Kyler Murray, offensive mastermind Kliff Kingsbury and a ton of pass-catching talent in the 2019 NFL Draft, Arizona left no stone unturned in their efforts to improve on the offensive side of the ball, specifically in the passing game.
A game-changing runner with elite accuracy at the intermediate and deep levels of the field, Murray entered the draft as PFF's top player on the board. Concerns stemming from his lack of size and starter-level experience didn't sway the collective brain trust at PFF away from the waves of data supporting the argument for Murray as the class' top prospect.
Kingsbury, a disciple of Mike Leach and, therefore, a supporter of the Air Raid system, has his ideal quarterback running the show in Murray and all of the receiving tools needed to run his Saturday favorites (i.e. four verticals, receiver screens, mesh) on Sundays.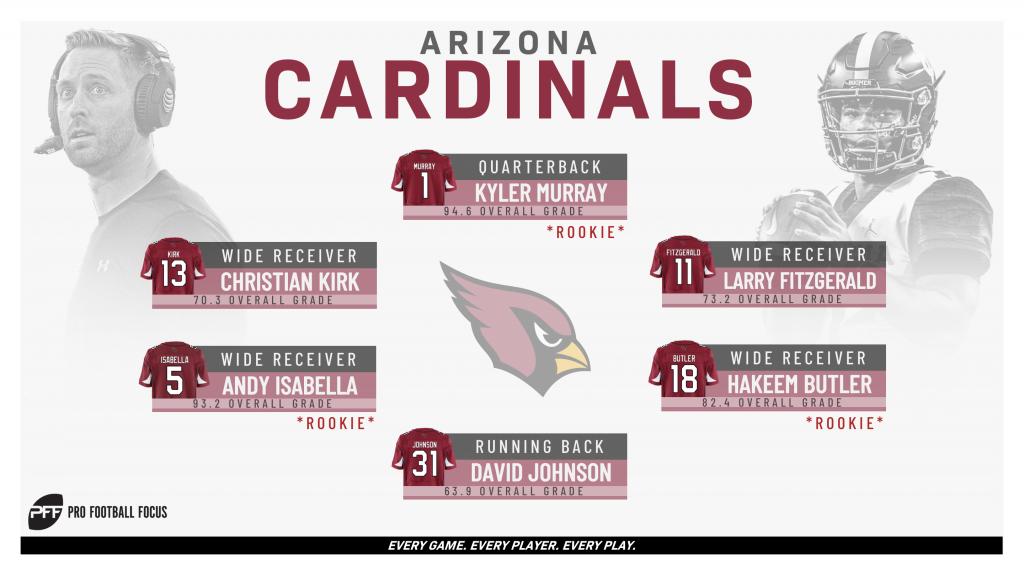 Subscribe to PFF Edge to continue reading
Already have a subscription? Sign In