While most teams rely on veteran leadership to guide their defensive fronts, the Pittsburgh Steelers will be leaning heavily on a cadre of former college stars to lead the way in 2019. And with the Cleveland Browns boasting the strongest offense on paper in the AFC North — including a group of talented running backs — a quick adjustment for the Steelers' young studs is in order.
By no means is this a comprehensive look at every piece of the Steelers' potential defensive front, but it is a glimpse into what some of their primary players have contributed to the team in the past and what some of the new pieces have the potential to do in 2019.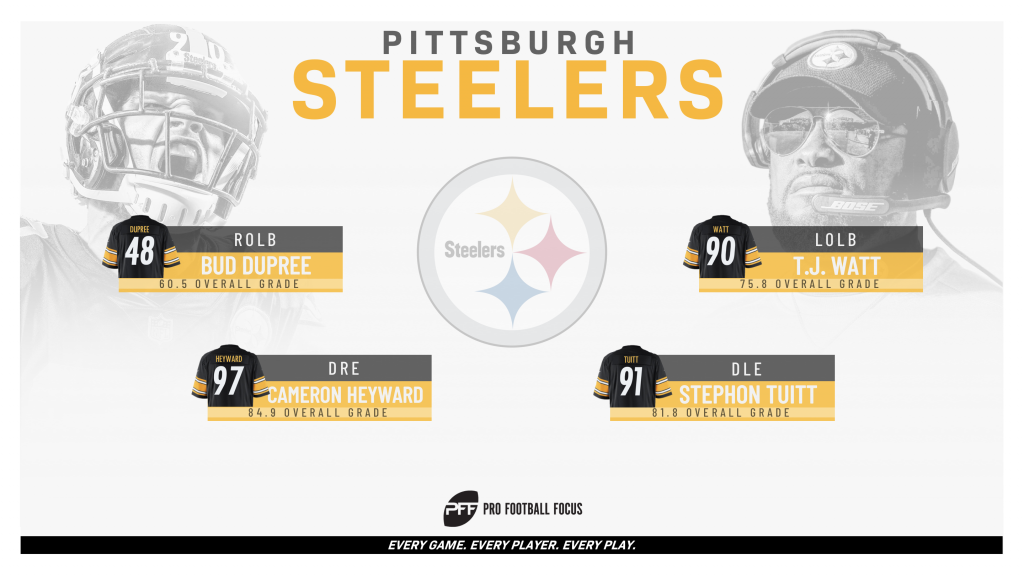 The Steelers will surely be able to count on Heyward and Tuitt to plug the middle of their line. The two combined to pressure opposing quarterbacks 100 times in 2018, as the Steelers were one of four teams to have a duo accomplish that feat (including Aaron Donald and Fletcher Cox, who both topped 100 pressures on their own). And there's a valid argument to be made that having two solid interior defenders poses a bigger threat than having a single, elite one.
Both Heyward and Tuitt achieved overall grades above 80.0 (84.9 and 81.8, respectively) and each held up in the run game, ranking top-45 in run-stop percentage among 129 qualifying interior defensive linemen. There are few questions as to what the duo will be able to accomplish, and the Steelers have to be thrilled that Heyward is just 30 years old and Tuitt is 26.
So what separates Heyward and Tuitt from the rest of the NFL pack? For starters, 2018 was the second straight year that each earned grades above 80.0 and combined for 100 pressures or more. It's the beginning of a potentially long future for the duo in Pittsburgh — Heyward is locked up until 2020 and Tuitt is under contract until 2022.