Franchises on the lookout for a tight end will be faced with slim pickings in this free agent class. There are a couple of productive veterans, followed by the expected handful of journeymen, followed by the specialists. Here's are free agency's top 10 tight ends.
To see Pro Football Focus' full NFL free-agent rankings featuring the top 50 players set to hit the market in 2017, click here.
1. Martellus Bennett, New England Patriots (79.8 overall 2016 grade)
Bennett enjoyed a resurgence of sorts with the Super Bowl champion Patriots. He struggled through injury toward the end of the year, but still caught 55 passes for 700 yards and seven touchdowns, dropping just a pair of passes. The former Cowboy, Giant and Bear is a fine blocker too, even if he was hampered toward the tail end of 2016. Bennett is a legitimate feature tight end capable of inflicting serious damage in the intermediate passing game. Chances are he'll fancy a return to the franchise that revived his career, but New England will likely face competition to his services.
2. Jack Doyle, Indianapolis Colts (76.0)
The light seemed to come on for Doyle midway through 2016. He registered impressive grades in each of his last nine games. Seeing a snap boost of close to 40 percent, Doyle responded with 59 catches from 82 targets (82-percent catch rate) for 584 yards, five touchdowns and only three drops. He has reliable hands, dropping only three of 104 targets, and has displayed his elusiveness in the open field, breaking 11 tackles on his 101 career catches. Doyle, an undrafted free agent, is the highest-upside option in this projected tight end market.
3. Jared Cook, Green Bay Packers (79.0)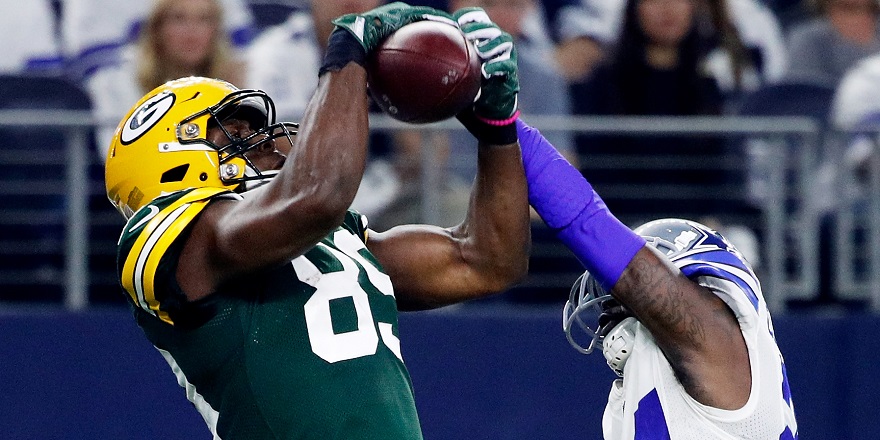 Cook has sleepwalked from team to team, failing to consistently realize his obvious talent on a consistent basis. He was startled from his slumber for the Packers' playoff run but, having underwhelmed for so long, it is hard to trust Cook to replicate that form in the future. Cook caught 22 passes for 285 yards and three touchdowns with the Packers' season on the line  in the final four games, suggesting he could contribute as a role player in a vertical offense. He might be worth a gamble, but expect him to fetch a low deal on the open market.
4. Anthony Fasano, Tennessee Titans (76.5)
Fasano is rarely featured in the passing game these days, but he fulfilled a specialist role to a high level in the Titans' downhill ground attack. As an extra blocker on the line of scrimmage, Fasano is in a class of his own. He has the physicality to matchup with defensive ends, as well as the balance to pick off linebackers at the second level. He only fits a very specific offense, but can make an impact in the right scheme. Fasano totaled only eight catches in 2016, spending a third of his 200 snaps in pass protection.
5. Jacob Tamme, Atlanta Falcons (77.6)
Tamme spends the majority of his time on the treatment table, rather than on the field, but he's a solid option when available. He made an impact in his limited opportunities, catching 22 passes for 210 yards and three touchdowns. Sadly, season-ending shoulder surgery curtailed a promising year, leaving Tamme facing another period of rehabilitation. Reports suggest he could resurface with Kyle Shanahan in San Francisco; he'll hope to last the entirety of 2017.
6. Vernon Davis, Washington Redskins (73.3)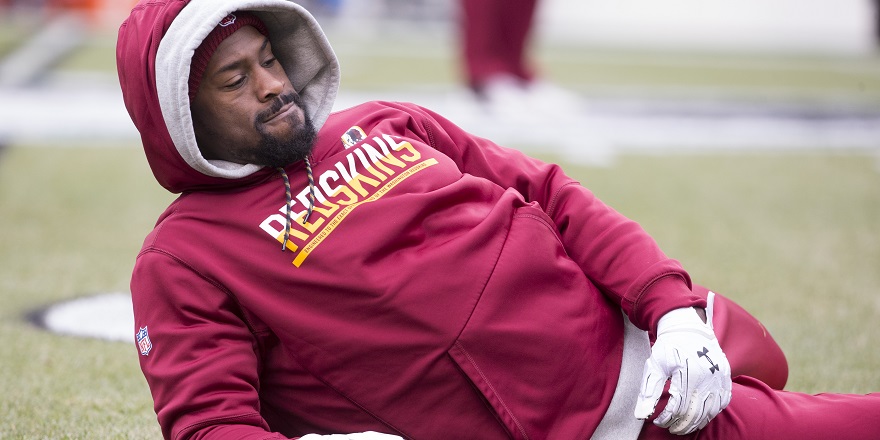 Davis proved in 2016 that he is still capable of producing at a high level in the passing game. He snagged 44 passes for 583 yards, two touchdowns and a career-low two drops. In those 44 catches, he broke an impressive 13 tackles. Davis is closing in on 100 career broken tackles, highlighting his talent after the catch. He is now 33 years old, however, and his powers are on the wane.
7. Rhett Ellison, Minnesota Vikings (64.6)
Ellison offers an alternative to Fasano in the blocking tight end market. He has the versatility to play H-back as well, a role he is perhaps better suited to. The Vikings may well move on with David Morgan already in the fold for the future. A team looking for a physical option who can play on special teams could do worse than look at Ellison.
8. Dion Sims, Miami Dolphins (59.3)
The first of two failed experiments by the Dolphins, Sims saw an opportunity when teammate Jordan Cameron was forced onto IR. He has underwhelmed thus far in his NFL career, managing only 0.87 yards per snap (39th of 40 qualified tight ends in that span). Sims will likely get an opportunity because of his physical attributes, but he needs to see a boost in production soon.
9. Luke Willson, Seattle Seahawks (53.3)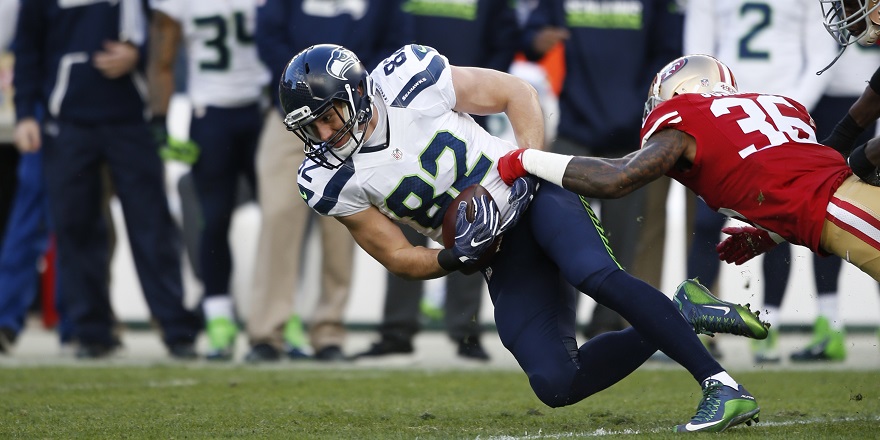 Willson is a serviceable special-teamer and competent blocker, but offers very little upside. An unspectacular yet solid performer, he is the kind of player better served staying with the Seahawks. The Seattle coaching staff understand his strengths and limitations, making a return the most agreeable option all around.
10. Jordan Cameron, Miami Dolphins (63.4)
Another year, another concussion for Cameron, who hasn't played particularly well when he has been healthy. He's been a huge disappointment since signing for the Dolphins from the Browns, and has always struggled at the point of attack. Cameron is contemplating retirement after four consecutive concussions, but is worth a flier if he is cleared medically.