Every so often, you can discern when a franchise has an overarching theme for a particular draft. Whether that is adding toughness, coverage players, speed, etc., when the first handful of picks address a specific aspect of football, it's safe to guess that it's not a coincidence. The 2019 Detroit Lions fit the bill as one of those teams. The interesting thing is, this is the second straight year you could make that argument. Tight end T.J. Hockenson, linebacker Jahlani Tavai, and edge defender Austin Bryant all add the size and physicality that can make an impact in the run game a year after Frank Ragnow, Kerryon Johnson, Da'Shawn Hand, Tyrell Crosby, and Nick Bawden did the same.
The reasons for the change are self-explanatory. Quarterback Matthew Stafford has been plagued by a lack of a running game arguably more than any other quarterback in NFL history. New England's offensive philosophy that Matt Patricia brought over has been predicated on the flexibility to transition from heavy to spread formation in the blink of an eye and pound the rock from each. Their defense requires similar versatility in their front seven. They ask them to stop the run from a number of different alignments as they'd prefer not to add safeties to their run defense if they can help it.
This draft should go a long way towards accomplishing those goals for both sides of the ball. No tight end in this draft class comes close to T.J. Hockenson in terms of replicating Rob Gronkowski's dual-threat ability at the position. He earned the seventh-best run-blocking grade in the country last season and the second-best receiving grade – and he's still only 21 years old. From an NFL-readiness perspective, there should be a minimal transition for him as he lined up in-line on 609 of his 788 snaps last season.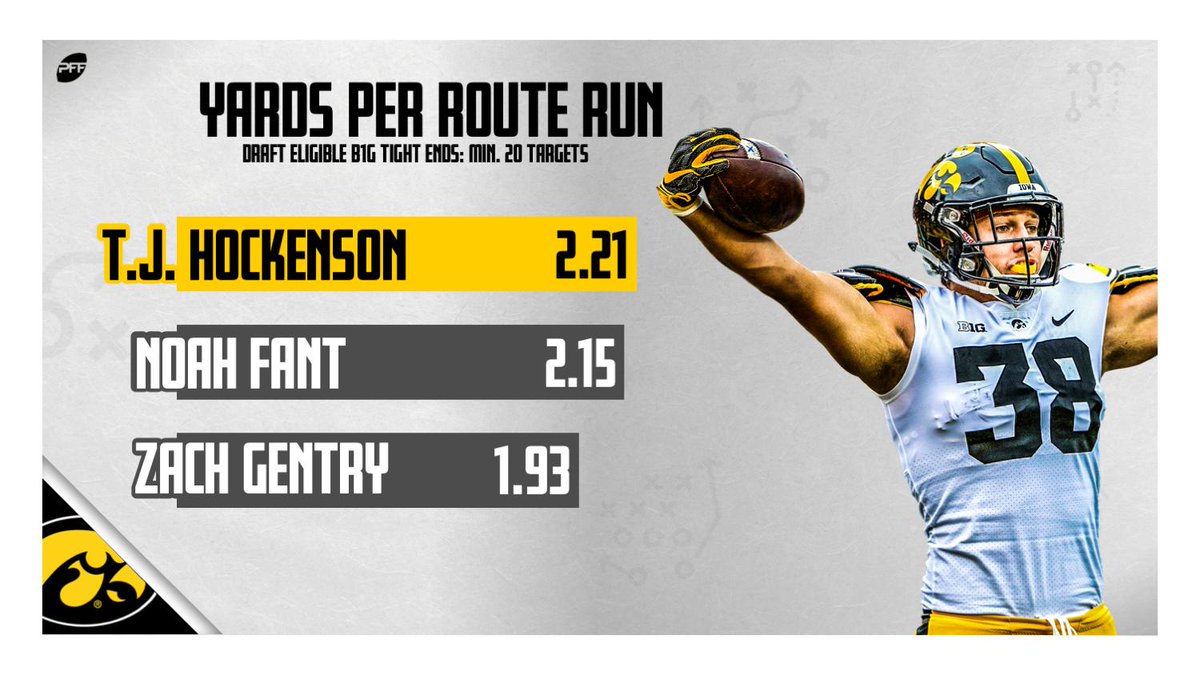 While Hockenson is an easy projection, Tavai is more of a head-scratcher. His versatility to play both at inside linebacker and on the edge will be coveted in the Lions' scheme, but he never did either at a particularly high level for Hawaii. All told, 226 of his 473 snaps this past season came lined up on the line of scrimmage, yet he only earned a 68.0 pass-rushing grade. Now that will likely translate better against running backs, but it doesn't inspire much confidence in him beating offensive tackles in the NFL. In coverage, he didn't offer much either, with seven combined pass breakups and interceptions in four years as a starter.
While the emphasis on the run game may not jive with what we here at PFF would do, it's difficult to argue with Patricia's results as a defensive coordinator in New England. They'll need immediate contributions in a big way though if they want to escape the basement of the loaded NFC North.