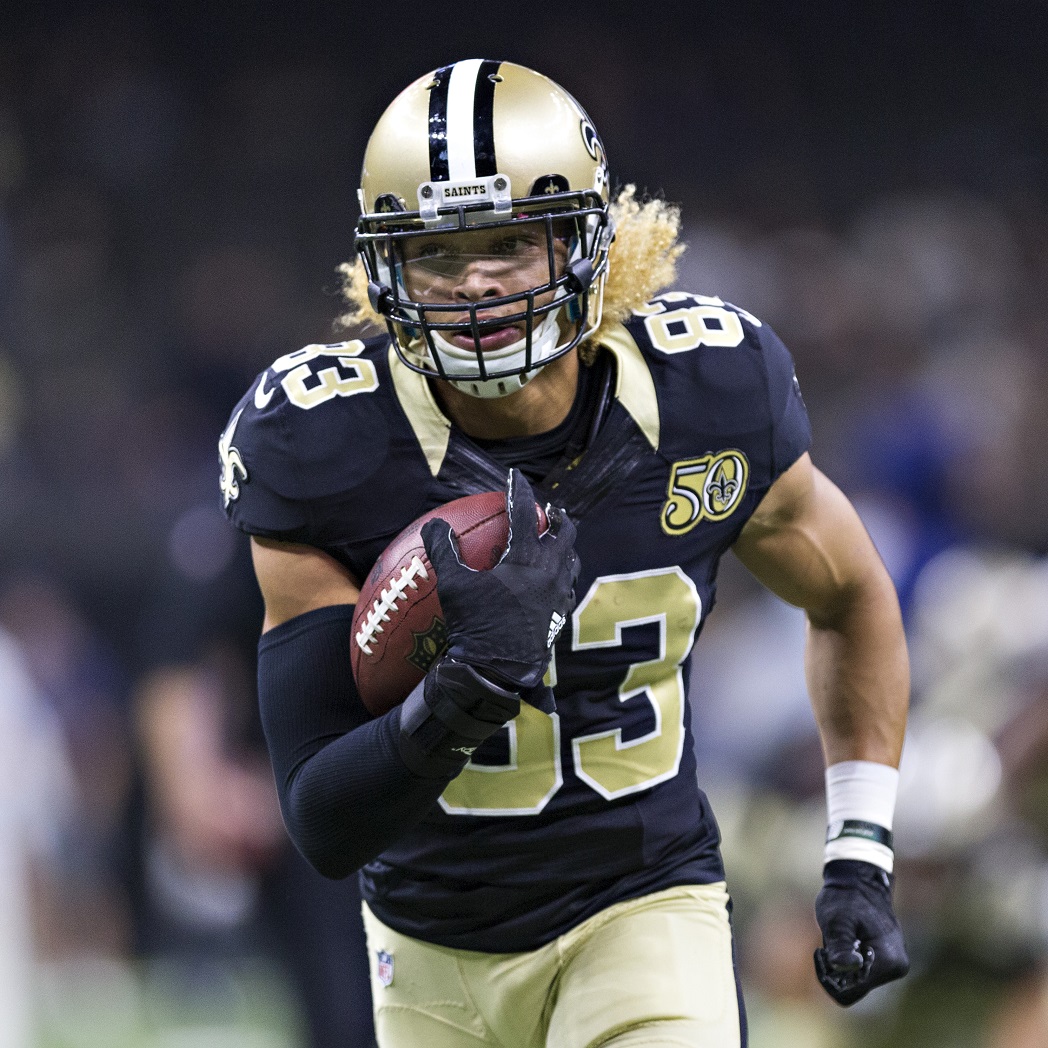 NEW ORLEANS, LA - NOVEMBER 27: Willie Snead IV #83 of the New Orleans Saints warming up before a game against the Los Angeles Rams at Mercedes-Benz Superdome on November 27, 2016 in New Orleans, Louisiana. The Saints defeated the Rams 49-21. (Photo by Wesley Hitt/Getty Images)
With the departure of Brandin Cooks in the offseason, New Orleans Saints WR Willie Snead is set for a big role in the Saints' offense as he enters the final year of his rookie contract.
With Cooks gone, Snead is set to play in the slot on three-receiver sets, and outside in two-WR sets. In 2016, Snead earned a WR rating (the passer rating the QB generates when targeting the receiver) of 95.8 from the slot, and 134.6 from the outside. Both of these marks better the NFL average of 86.8.
Snead promises to be a threat when lined up both outside and in the slot. In 2016, he averaged 1.89 yards per route run in the slot, ranking fourth of 25 receivers with at least 260 routes run. When lined up on the outside, he was almost as productive, averaging 1.68 yards per route run.
In 2016, he generated 707 total yards from the slot, which was the fourth-highest mark in the league. He ended the 2016 season with an overall grade of 82.4, ranking 17th of 115 qualifying receivers.