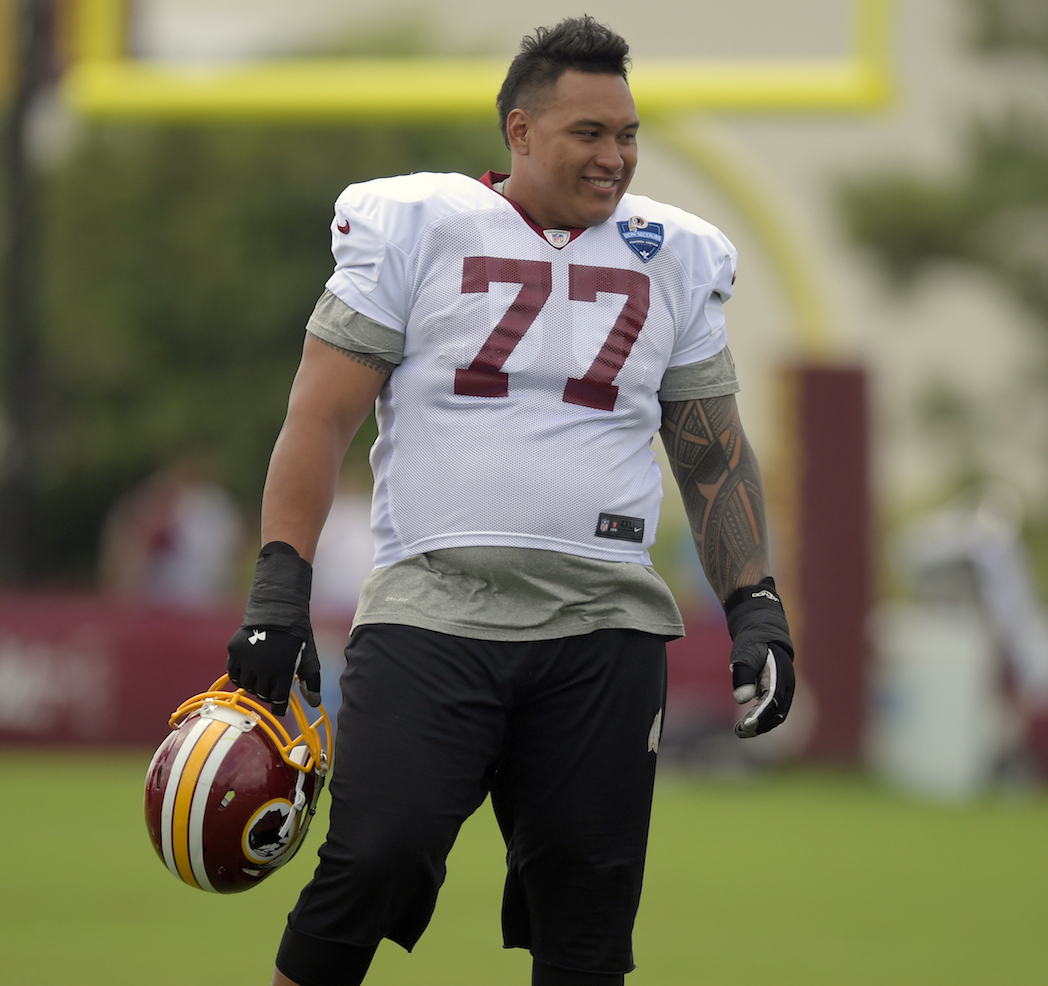 RICHMOND VA, AUGUST 2: Redskins guard Shawn Lauvao (77) during day 6 of the Washington Redskins summer training camp in Richmond VA, August 2, 2016. (Photo by John McDonnell / The Washington Post via Getty Images)
Lauvao finished the 2016 season with an overall grade of 54.1, which ranked 60th in the league amongst guards. In his six seasons spent in the NFL, the highest grade he earned was 76.1 while playing for Cleveland in 2011.
Lauvao struggled with consistency last season. He allowed 39 total QB pressures in 2016, the sixth most among guards (minimum 50 percent snaps played) in the league. His pass-blocking efficiency of 94.7 ranked him 117th. Lauvao allowed the most pressures of all guards in the NFC East and accounted for 24.7 percent of all the pressures the Redskins surrendered.
Third-year pro Kouandjio has only seen 65 pass-blocking snaps in his career, and he made just two starts all season. In 2016, he gave up eight QB pressures on 64 pass-blocking snaps, giving him a pass-blocking efficiency mark of 90.6. Lauvao's experience is a big factor in the decision-making, but Washington coaches are hoping that Kouandijo can make the leap after sitting behind a veteran who has remained sub-par since entering the league.