Beyond providing data for all 32 NFL teams, PFF also supports network broadcasters with game-preview packets that are used to enhance the in-game experience for fans and viewers. This Dolphins-Colts preview features the same information our broadcast partners use for team research and in-game production.


Osweiler struggling from a clean pocket
Brock Osweiler has struggled from a clean pocket this year; the Dolphins need him to improve on this if they want to keep up with the Colts.
Drake making 'em miss
Kenyan Drake has been a productive runner this year. His 0.22 missed tackles per rushing attempt rank fifth among running backs with at least 75 attempts this year.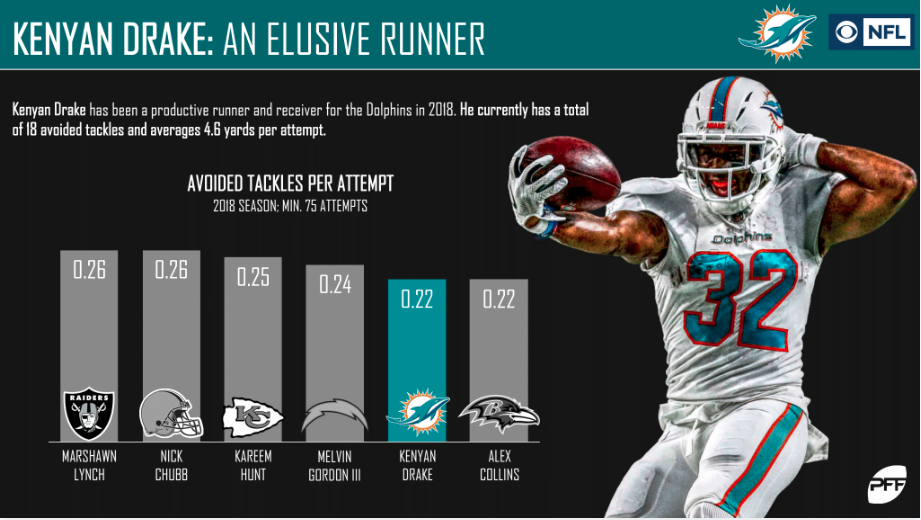 Godchaux stuffing the run
Davon Godchaux has been a bright spot on the Dolphins' defensive line this season – especially against the run.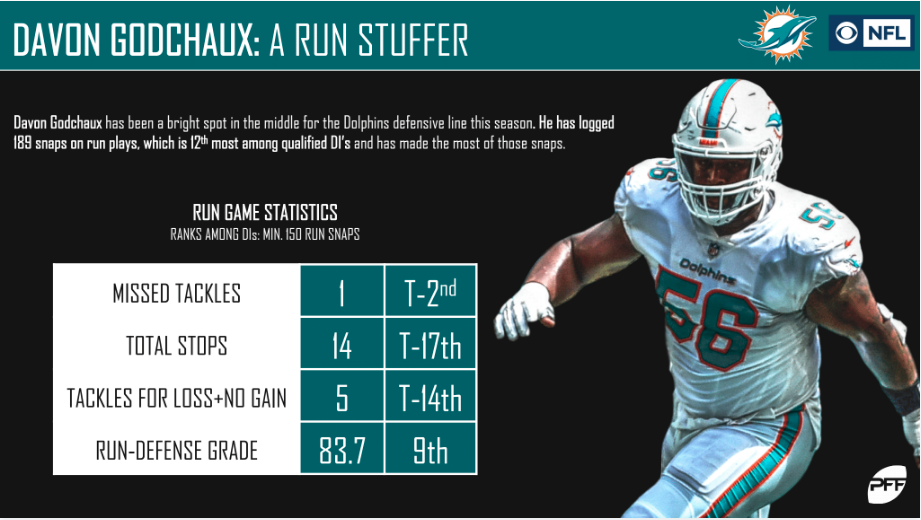 Fitzpatrick: Stingy in coverage
Minkah Fitzpatrick has been excellent in coverage this year. He's allowed just seven combined first downs and touchdowns all year.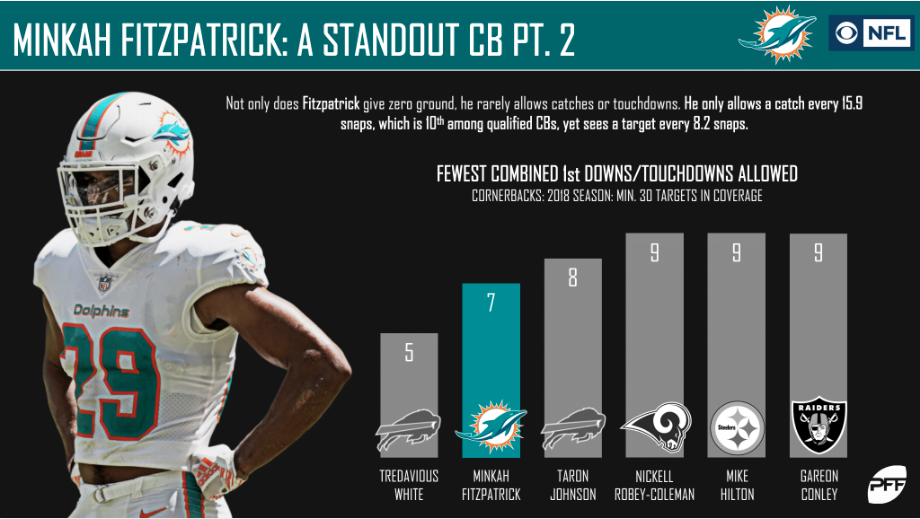 Nelson fending them off
Rookie guard Quenton Nelson is tied for fourth-fewest quarterback pressures allowed since week six.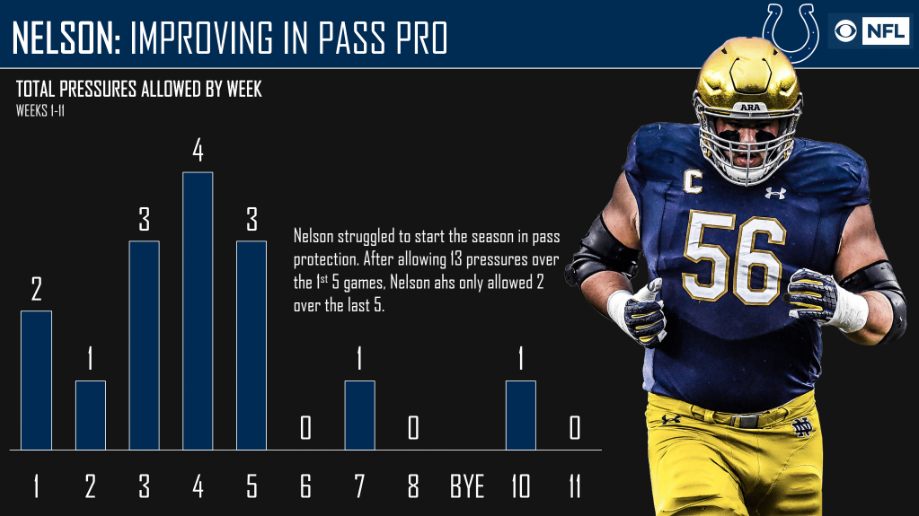 Backs with room to run
Two of the Colts' running backs are averaging over two yards before contact per attempt.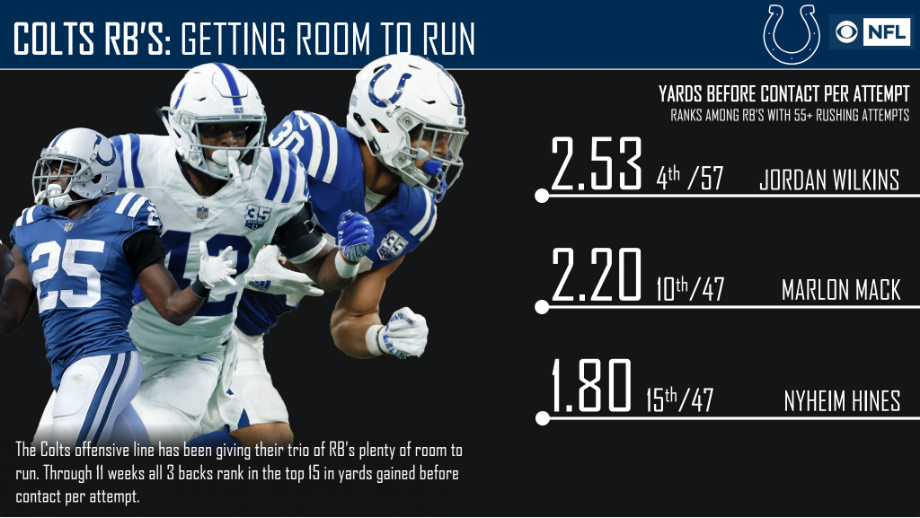 Leonard hit the ground running
There has been no learning curve for rookie linebacker Darius Leonard, as he ranks fifth among all linebackers so far this season.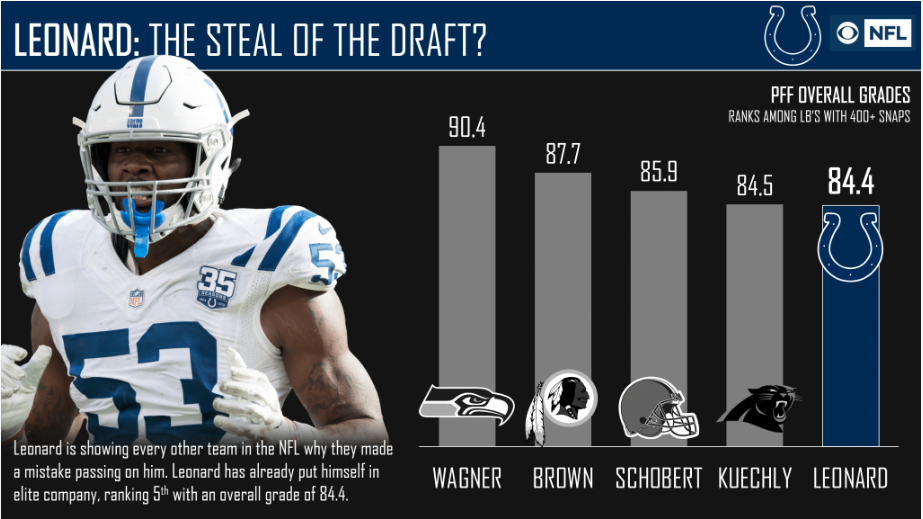 Hooker the safety blanket
Safety Malik Hooker has put up some staggering numbers in coverage this season.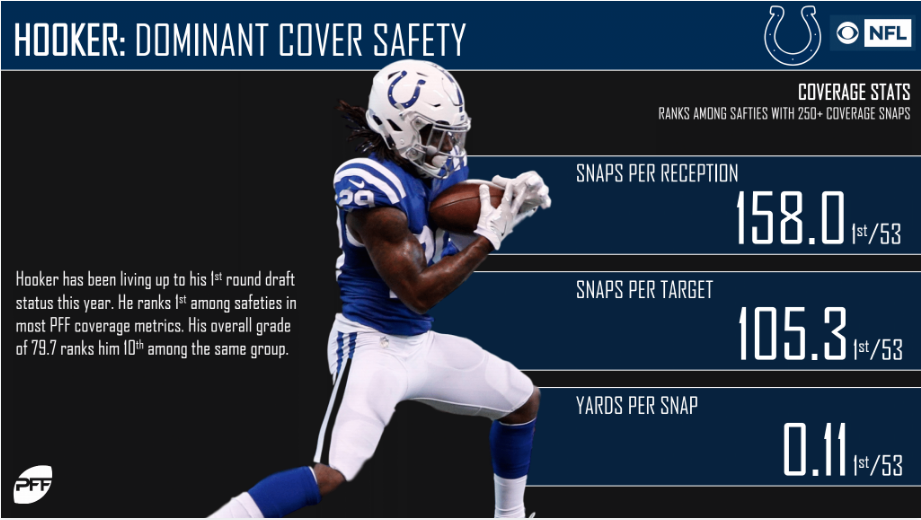 Key matchup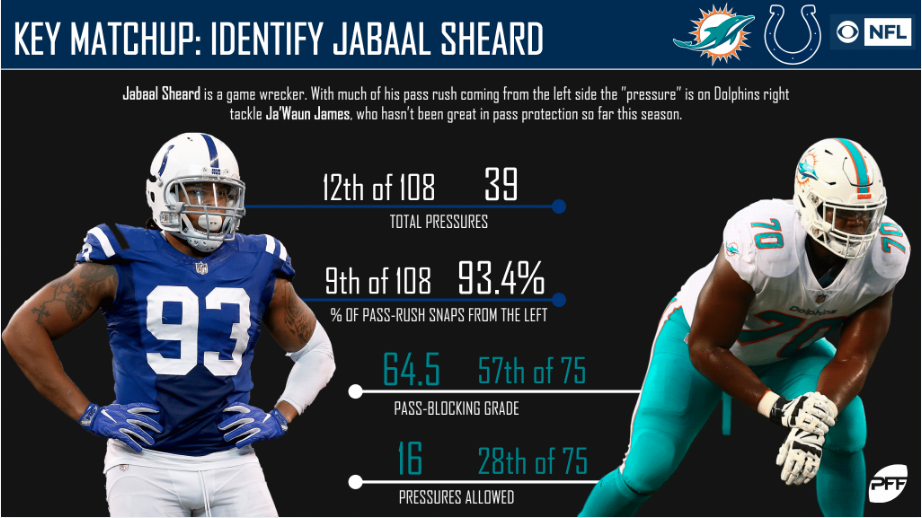 PFF Greenline has projections for the spread, moneyline and over/under of the Colts' matchup with the Dolphins. Get its picks here.