We're almost there. Less than two weeks until the first Sunday of football. We at the PFF Forecast are as anxious (if not more) than you. While it's difficult to find something analytically exploitable every week of the offseason, we feel confident we've found some things that our numbers like since February. 
This story is sponsored by MyBookie. Sign up now and MyBookie will match your deposit, dollar for dollar. Use promocode PFF to activate the offer.

In this article, we'll dive deeply into our last two "Locks of the Week" for the offseason, both involving New York teams. Starting Week 1, we will be providing one such pick a week free to everyone who comes to profootballfocus.com while PFF Greenline (available to PFF Elite subscribers) will remain the key to unlock all of our picks. As we did last season, a weekly article of five picks will be printed each Friday morning of the season and it will be on these picks that we track our success.
Previous 'Locks of the Week' can be found for our Bengals over, our Raiders under and our Houston under. Some of these numbers and prices have moved since then, but our analyses are still useful today. Additionally, we gave out five way-too-early spread and over/under picks for Week 1. These will likely (but may not be) different than our five picks a week from Friday.
Totals and prices courtesy of MyBookie.ag:
Below we provide a point-counterpoint analysis of this week's pick:
Point (Eric Eager):
Even if this were evenly-sided, we'd like the Giants' under here, as we have the Giants going over this total a measly 35 percent of the time, in large part due to having the league's second-toughest schedule (with an average opponent PFF ELO value of 1528 – versus a league average of 1505).
Aside from this, it's a smart play to fade the public, and nothing signals that the public is in love with the Giants more than the fact that their Super Bowl odds are 33/1 – implying that they are roughly as likely to win the Super Bowl as the average NFL team. This is likely due in large part to having a new head coach in Pat Shurmur, whose last turn at the wheel yielded a 9-23 mark, and a shiny new running back in Saquon Barkley. Barkley is a terrific athlete, graded well in our system when at Penn State and offers quite a bit as a receiver – which is the most important thing you can say about a running back.
However, when push comes to shove, the Giants need to be able to throw the football, and Eli Manning hasn't – to quote my colleague below – "taken the next step" in recent seasons as a passer: The Giants have finished 29th and 26th the last two seasons in expected points added on pass plays, respectively, and those ranks become 31st and 27th when looking only at third down. With Barkley's "famine, famine, feast" nature, Manning and the passing game will be put in long-yardage situations on a relatively frequent basis. I lack faith here.
Counterpoint (George Chahrouri):
Manning looks exactly the same as years past, which isn't great because while he suffered from a bottom tier supporting cast last season, he hasn't been that great even with a healthy Odell Beckham Jr. to help him out, ranking worse than 20th in PFF grade each of the last three seasons. Why this worries me is that Kyle Lauletta is waiting in the wings. Lauletta made "perfect" throws (using PFF ball-location charting) at the second-highest rate among drafted quarterbacks, only Baker Mayfield was better, and he was lights out on throws traveling 10-19 yards in the air with a passer rating of 134.9 (class average – 97.9) and a big-time throw rate of 10.3 percent (class average – 5.0 percent). For the Giants to more than double their win total from last season, they will need substantially better quarterback play and there isn't much of a reason to believe Manning is ever going to take the next step in the Big Apple.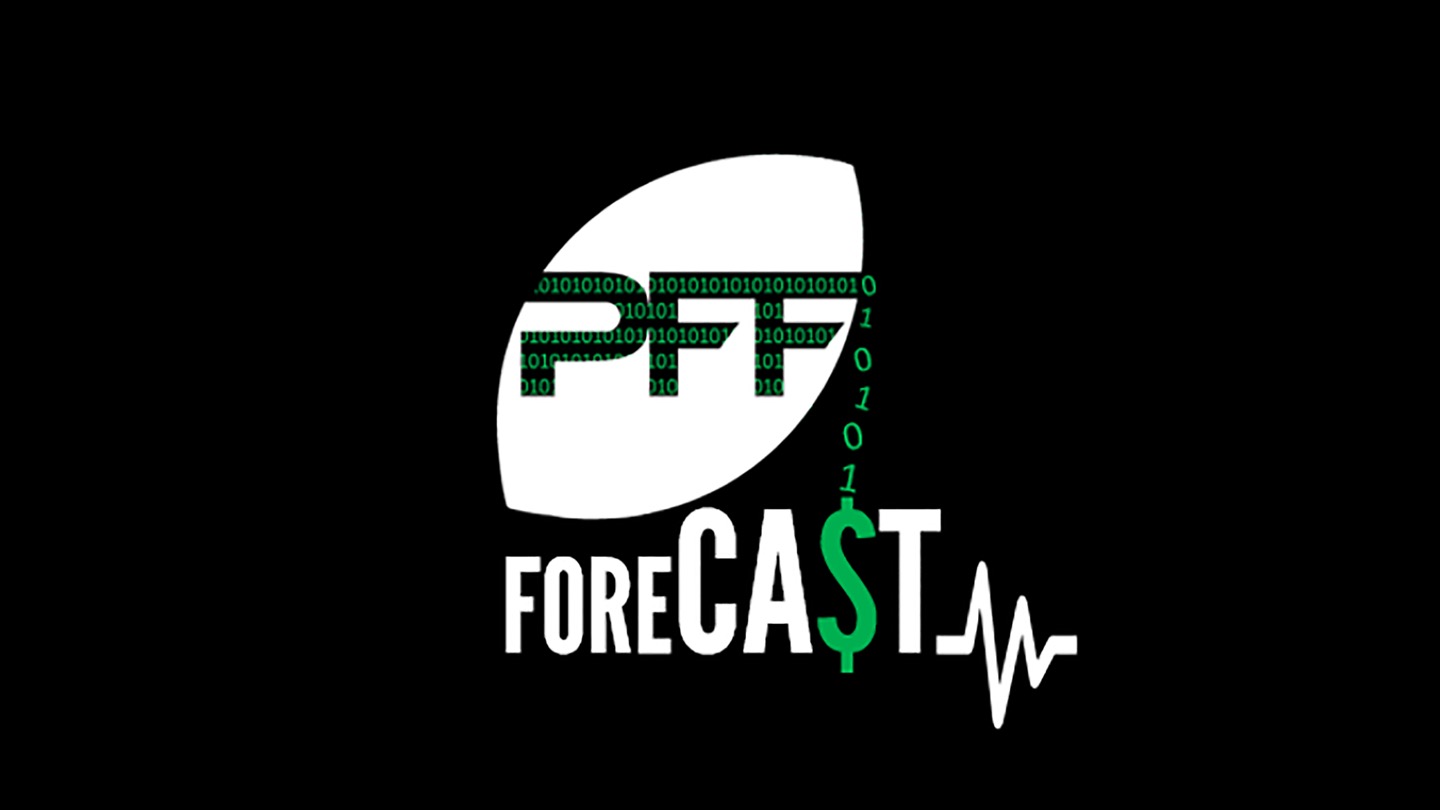 Point (George):
The Giants face a gauntlet of challenging NFC opponents while the Jets get the Buffalo Bills and Miami Dolphins four times en route to the 28th-hardest schedule. Head coach Todd Bowles proved his worth last season, overcoming seemingly poor odds to open the season to win five games.
This iteration of the Jets will sport No. 3 pick Sam Darnold, who had the second-highest accurate ball location rate among drafted quarterbacks during his last season in college. Darnold brings with him potential that the Jets simply didn't have last season and his floor really can't be that much worse than what they had in 2017. The other additions to the team come on the coverage side where Trumaine Johnson, Morris Claiborne and Avery Williamson may not be all-world players but have certainly had their moments.
In summary, the Jets won five games last year, made an upgrade at quarterback and coverage and have young players at safety and wide receiver who one would expect to improve. If for no other reasons, a Jets over can happen.
Counterpoint (Eric): 
While the Teddy Bridgewater story has been a terrific one, the likelihood that he actually starts for the Jets is low, given what they gave up to draft Darnold at pick three in late April. Additionally, to draft Darnold so high, they needed to surrender enough picks so as to make their likelihood of winning this trade long term a dicey one.  
Even before the Darnold trade, the Jets roster wasn't being confused for the 1989 San Francisco 49ers by anyone. They finished 28th in our PFF Massey defensive rankings and 25th in our PFF Massey offensive rankings despite quarterback Josh McCown having, by most measures, one of his best seasons as a pro and playing in the top-heavy, but relatively-weak AFC and AFC East.  
The additions of Johnson, Claiborne, Williamson, Spencer Long, Terrelle Pryor and Isaiah Crowell will help, but each of these players is limited in their potential impact moving forward. While I think that the Jets can surprise people (this season, at least) in the AFC East, it will be a battle between they and the Dolphins for that coveted second spot in the division – and I wouldn't scoff at the idea that a team with Ryan Tannehill at quarterback would be in better position right now.  

Final PFF Forecast Win Totals This Offseason