This week, we've debuted our 2018 NFL Draft Quotable series and taken a look at both the NFC and AFC East, a series derived from watching hours of post-draft press conferences that alluded to bits of insight the coaches and executives unwittingly let slip about their drafted players.
With that, here are some of the most insightful quotes on the offensive skill position players drafted during the 2018 NFL Draft from the AFC South with the added context of PFF's data.

Indianapolis did not draft an offensive skill player until the fourth round when they selected Nyheim Hines from NC State. The post-draft press conferences were light on context about their skill positions in which they drafted, therefore there isn't much here.
PFF's Take
Hines finished as our eighth-ranked running back on the big board and should add a nice complement to the backfield with Indy. He works hard for extra yardage despite being slight in stature and gained 3.8 yards after contact per carry in 2017.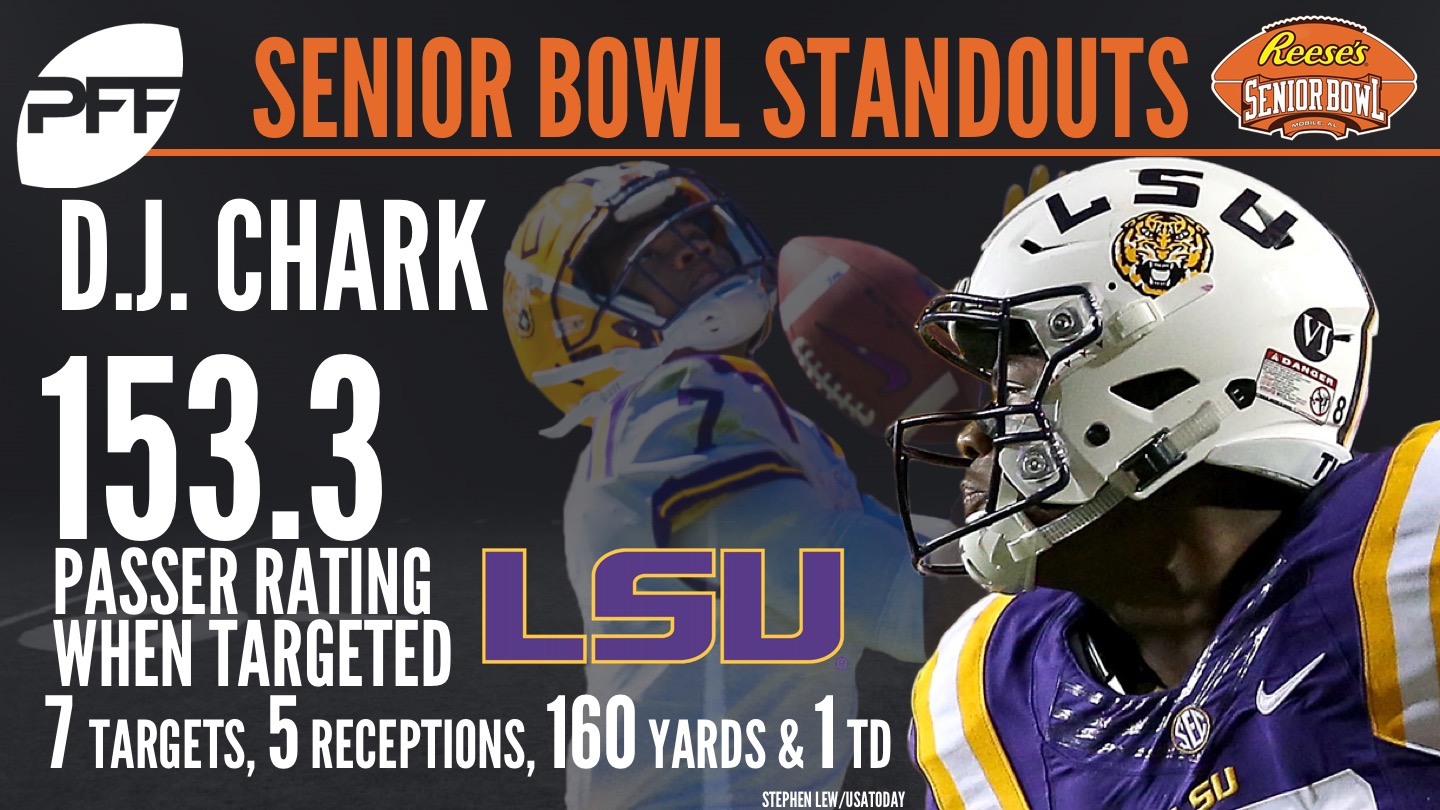 Head coach Doug Marrone: "Can't tell you. Boy, we were sweating it out here."
General manager Dave Caldwell: "He's a really good special teams player, but that's not why we drafted him … This was another situation of best player available for us. Called around (at around Pick 50) to see if we can trade up for him."
GM Dave Caldwell: "He's got game breaking speed … He was the best player on the board for us, and was in the mix earlier on for us too."
Executive VP of Football Operations Tom Coughlin: (On phone with Chark) "We had you as a first-rounder, just so you know."
PFF's Take:
Chark's athleticism was obvious at the combine and it translated to the football field as well. His 572 deep receiving yards last year were the sixth-most in the country.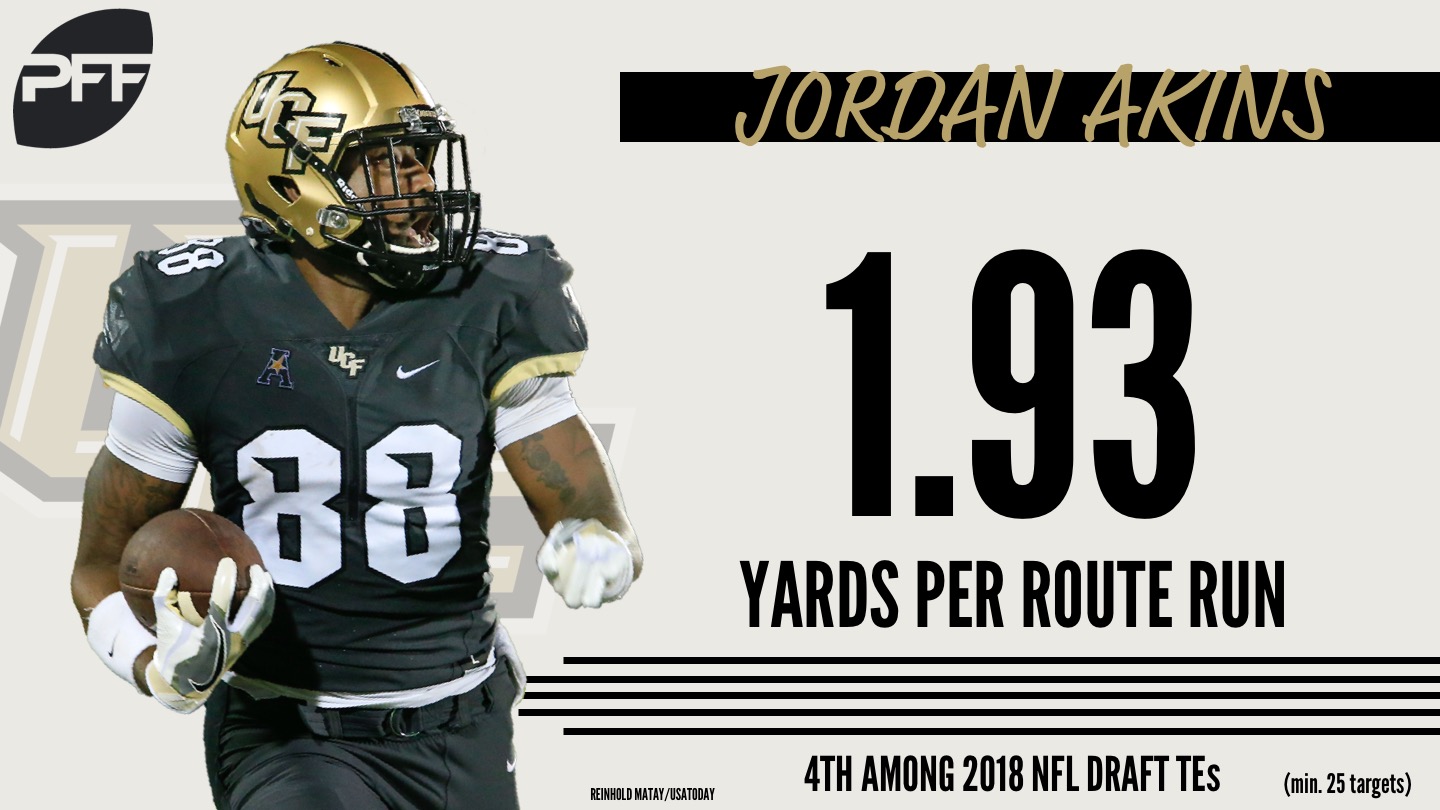 Head coach Bill O'Brien: "We like his upside as it relates to the passing game, but we also want to develop him in the run game … We think the ceiling can be pretty high if he hits on all cylinders."
O'Brien: "The other part that we feel confident about is the addition of Jordan Akins paired with (WR) Keke Coutee from a nickel offense standpoint, having a pass-catching tight end, upgrading the offense in that regard and doing that with another slot wide receiver."

O'Brien: "We had Jordan in the Senior Bowl … Good ability in the passing game. We were excited to have the opportunity to draft him."
PFF's Take:
Akins certainly qualifies as an undersized, move tight end. His seven deep catches were the third-most among tight ends in the FBS last year.

Tennessee was also a team without an offensive skill position drafted until late, with the Titans selecting former Washington State QB Luke Falk in the sixth round. Not much has been learned or spoken about in terms of Falk's development or spot in line behind Marcus Mariota.
PFF's Take:
From the PFF Draft Guide: "Last season did not go as planned for Falk, who took a step back while battling through injury. Even at his best, his arm strength is a question mark, as he struggles to consistently drive the ball outside the numbers on out-breaking routes. He has good touch and feel for in the short game, but arm strength and athleticism issues raise enough questions that he can create enough big plays at the next level."