As Antonio Conte put it, it has been quite the 'rollercoaster' ride at Tottenham Hotspur in the week that has followed their victory over Manchester City in the Premier League.
The club has confirmed a season-ending knee injury for Rodrigo Bentancur that will require surgery. The same outcome as fellow midfielder Yves Bissouma, who has finally bitten the bullet and opted to have his ankle problem operated on.
This news came after Conte made his return to the dugout and watched Spurs lose 4-1 to Leicester last weekend following surgery to remove his gallbladder.
Without Bentancur and Bissouma, and with Pierre-Emile Højbjerg suspended, he turned to the young duo of Oliver Skipp and Pape Matar Sarr to start in midfield against AC Milan in the Champions League on Tuesday night.
And while the trip to the San Siro ended in a 1-0 defeat in the first leg of the Round of 16 tie, both Skipp and Sarr come out of the contest with credit to their names.
Neither player had started a match in the competition, having played a combined 58 minutes between them, but there was enough in their performances against the reigning Serie A champions to ease Conte's woes, somewhat.
Still, to have the number of midfielders available for selection cut to three while Conte balances a top-four finish in the Premier League, the FA Cup, and the Champions League is a tall order for the Italian. And that is before we mention other injuries to captain Hugo Lloris and Ryan Sessegnon, both of whom will be sidelined for around six weeks.
So, what kind of player is Bentancur in Conte's system and who can fill the void?
What is demanded of Rodrigo Bentancur's game?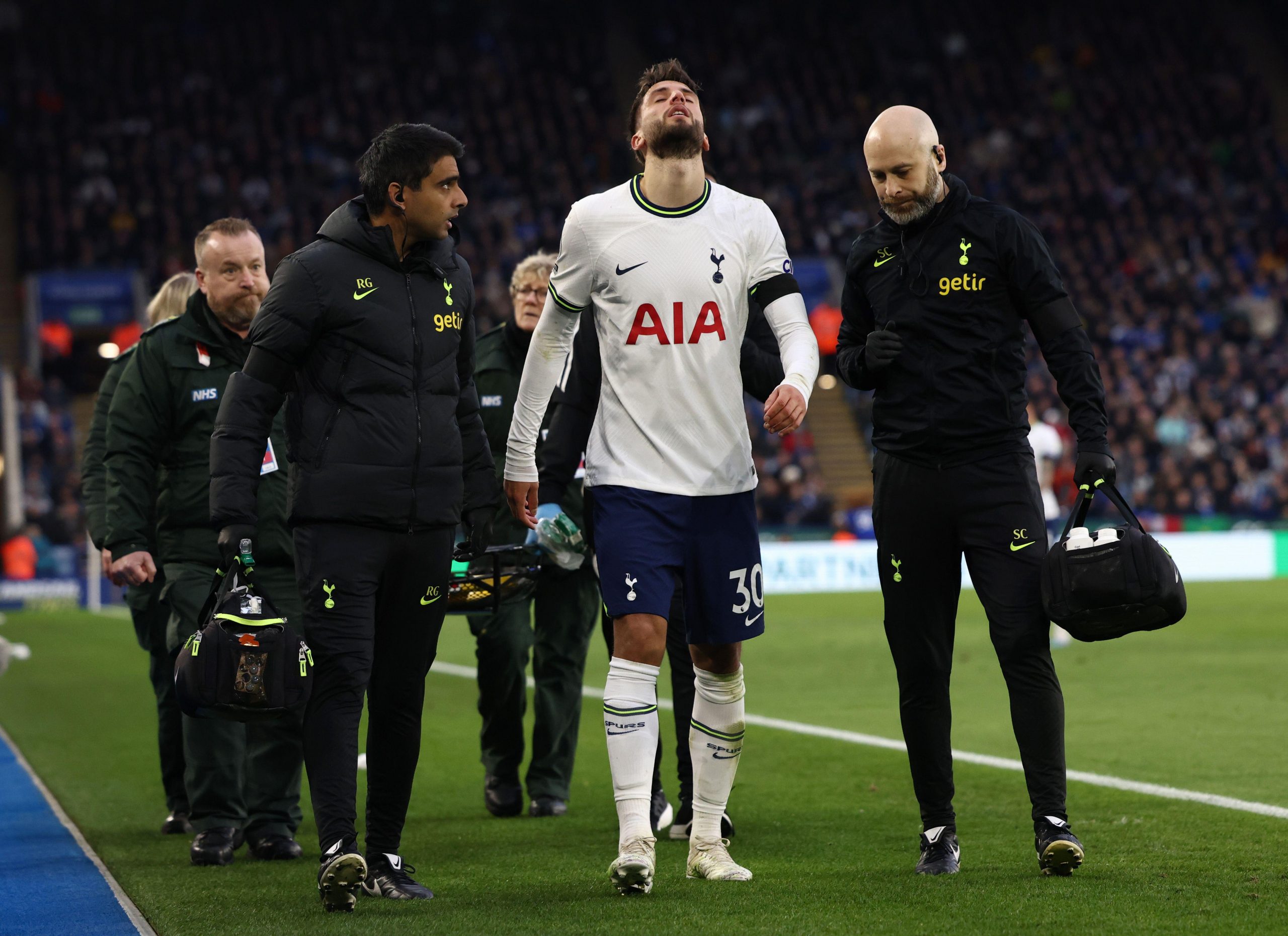 Conte has long stood by his 3-4-3 system, not just with Spurs but when he also managed Chelsea, deviating from the formation just once during his tenure in north London – switching to a 4-4-2 for the 2-0 defeat to Chelsea last January.
The reliance on Ivan Perišić and Emerson Royal – soon to be Pedro Porro – to provide the width for Spurs going forward demands a lot from Bentancur and Højbjerg, both in terms of in possession and out of possession to help advance the ball to Harry Kane.
As the supporting cast, Bentancur and Højbjerg both play an aggressive passing style as they rank in the top 10 for line-breaking pass attempts per-90 at their position. It is a high-intensity role which sees Bentancur rate above the average in one-touch possessions per-90 (27.2, 24.8 average) and dribble attempts per-90 (1.1, 0.99 average).
In Spurs' mid-block defensive style, Bentancur is typically busier than Højbjerg with 56.8 pressures attempted every 90 minutes. That ranks fifth at the position with Yves Bissouma not too far behind in 11th at 51.1, higher than Højbjerg's rate of 41.9 which falls more in line with the average of 41.6.
The same order applies in challenges per-90, where the Uruguayan is tied-22nd out of the 64 qualifying midfielders. The likes of Joao Palhinha, Casemiro and Boubacar Kamara all rank top 10 with rates above 13.0, higher than Bentancur's 10.6 which is close to the average of 10.3. But the drop off in the figures for Bissouma (8.6) and Højbjerg (7.4) is significant and the reason for that lies with the balancing act the midfielders play when Perišić and Emerson Royal are instructed to get forward.
In the Premier League, Pep Guardiola has adopted the same usage of a full-back with Manchester City as he did at Bayern Munich, inverting Philipp Lahm in the build-up play to give the midfield an extra body. The same way he has entrusted Rico Lewis at times at City this season.
Not only does Conte have a different approach to where the width from the team comes from, but this season we have seen Bentancur and Højbjerg also push forward into high-threat areas. So, when Spurs concede possession in attack there is a pay-off between needing to press versus committing a challenge, and accounting positionally for Perišić and Emerson Royal.
The results are mixed. Bentancur is Spurs' second top-goalscorer with five goals, one ahead of Heung-min Son and Højbjerg. Those are good numbers for midfielders but Son's success in front of goal has plummeted considering he finished last season with more goals than Harry Kane, 23 to 17. In defence, Spurs have conceded 35 goals, four more than at the same stage in 2021/22 though are on the same number of points, 39.
Whoever steps in for Bentancur will likely be considered a success if they can contribute goals while trying to prevent the defence from being overrun in out-of-possession transition.
Oliver Skipp, the academy product whose progress was halted last season
The signs of Skipp's promise were already apparent back in 2019 when, aged 18, Mauricio Pochettino included him in the team that travelled to Madrid for the Champions League final against Liverpool, though he was not named in the match-day 23.
He and Sarr had started together only once before their trip to Milan in midweek – against Portsmouth in the FA Cup last month – but Skipp did feature heavily last season for Spurs. In fact, he played marginally more minutes than Bentancur, 1,472 to 1,460, despite missing a large swathe of the season with a pelvic injury.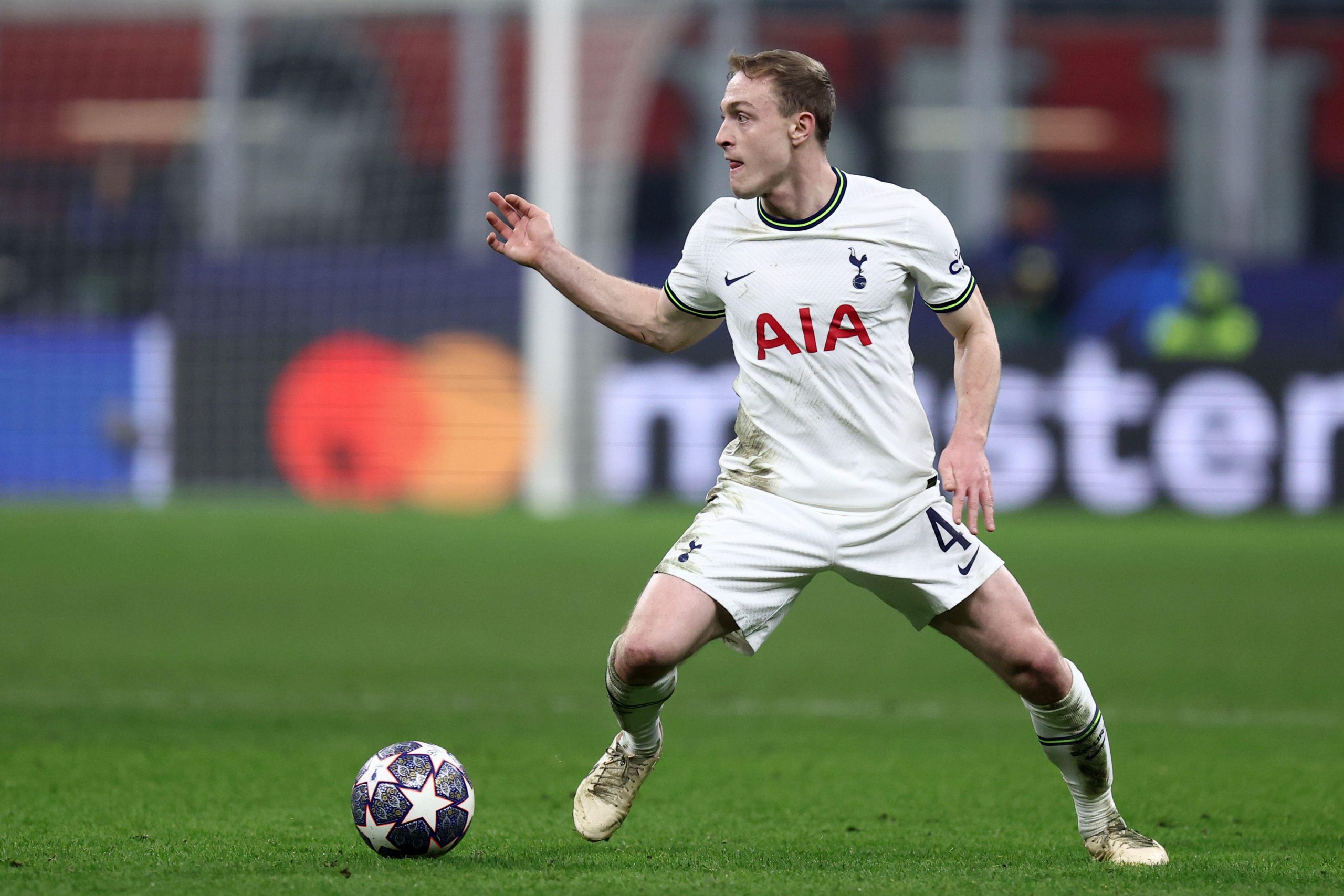 Another injury in pre-season has left Skipp biding his time for appearances this season, but there is an opportunity now for him to take his chance. His profile shares more similarities to Højbjerg than Bentancur, which could prove a factor when Conte selects his team to face West Ham this Sunday.
Skipp's pressure rate per-90 of 41.9 for 2021/22 was exactly the same as Højbjerg's this season. His challenges per-90 rate was behind Bentancur's 11.3 level at 9.0.
His range of passing also led to a line-breaking passes per-90 rate of 6.1, tied-19th among midfielders, above the average of 4.7 but still behind Bentancur and Højbjerg.
Pape Matar Sarr, the £14.6m summer signing who has one league start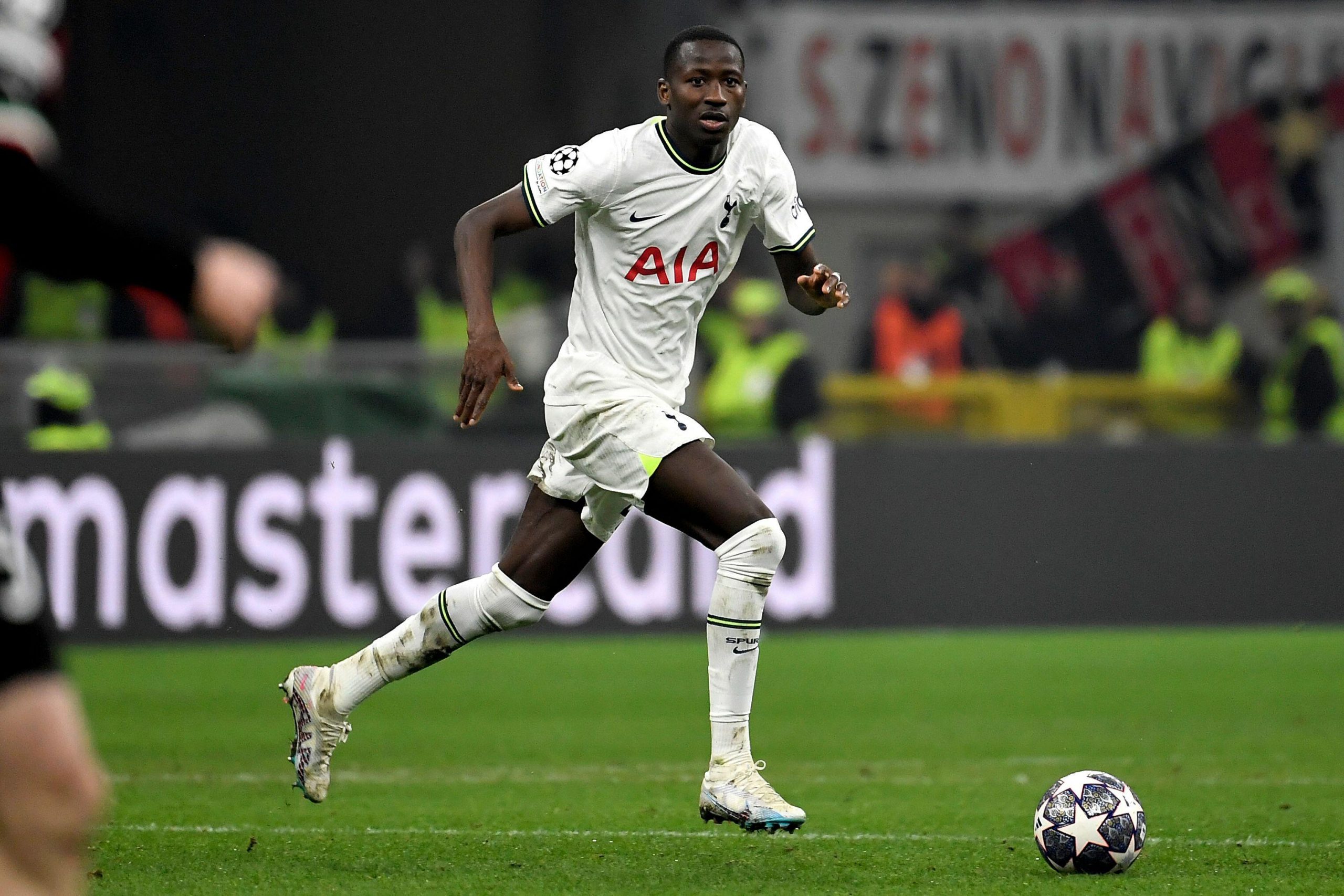 Sarr is more of an unknown having arrived from Metz in summer 2021 and immediately loaned back to the Ligue 1 club. But, between himself and Skipp, Sarr perhaps drew the most credit for his display against Milan.
His surprise selection to start in the North London derby was his first for Spurs, having previously featured only as a substitute.
In that match, Sarr finished with a 64.7 passing grade that was good enough to rank 34th out of 62 midfielders that gameweek and was in a similar range in challenges with a 66.7 challenge grade – 31st out of 61 midfielders.
The Senegal international led all midfielders with 50 pressure attempts, ahead of Højbjerg's 36 but below Dejan Kulusevski's 72.
Can Spurs recall Harry Winks or Tanguy Ndombele?
As long as there is a clause in the terms of the loan agreement, or Spurs can reach compensation with Sampdoria or Napoli for either player to return to the club.
If they manage do so, there next question becomes how many players Spurs have registered with the Premier League up to its limit of 25.
Of the two, Winks featured more under Conte last season with his 1,003 minutes almost double that of Ndombele's playing time of 539.