If you look at the most-fouled players in the Premier League the list is comprised with names of some of the league's best attacking threats. Wilfried Zaha, Jack Grealish, Bukayo Saka, Ivan Toney and Harry Kane are all placed in the top ten for the league's most-fouled talents.
And that comes with the territory of playing in an attacking position for a team, by hook or by crook a defender will either be content in conceding a free-kick or duped into doing so just so long as it nullifies the threat posed by an attacking move. Does this leave the attacking team worse off or can it still lead to a high chance creation and over the span of the season does that translate into league position?
Let's take a look at the Premier League teams currently placed in the top three and the bottom three in the league standings — Arsenal, the two Manchester clubs, Southampton, Leeds United and Bournemouth.
Using PFF data, we will look at the individual facets of fouls won and chance creation.
Arsenal
League position: 1st; fouls won: 381 (4th); chances created: 354 (2nd)
Arsenal still hold top spot in their search for a first Premier League title since their 'Invincibles' season of 2003/04. Central to their high-flying form has been winger Bukayo Saka as the player who has created the second-most chances for Arsenal so far with 57, nine fewer than Martin Odegaard but eight more than Gabriel Martinelli in third.
Mikel Arteta and Oleksandr Zinchenko have both stated publicly their belief that Saka has been singled out as a target for opposition teams to tackle more aggressively. This was the case in Arsenal's 3-1 defeat to Manchester City last month, when the five fouls won by Saka was his single-highest this season and led him to record one chance created.
In that match, Arsenal won marginally more fouls (16) than their per-game average of 14.1 and registered their third-lowest number of chances created all season, 7, considerably lower than their average chances created per-game of 13.1.
That may be a result of the quality of opposition in what was a clash between the league's top two teams. But in the 15 games this season where Arsenal have won more fouls above their average, they have generated fewer chances in nine of those matches – 11.3 to their season average of 13.1.
Manchester City
League position: 2nd; fouls won: 357 (6th); chances created: 361 (1st)
As the team with the highest number of possessions within the opposition's 18-yard box (957), it comes a little surprise that Manchester City have scored the joint-most penalties this season among Premier League clubs – tied with Brentford with six penalties successfully converted.
In Jack Grealish, City have a player who has won the second-most fouls in the league with 70 and on 11 of those occasions the contact has led to the player receiving a yellow card.
Three yellow cards were dished out to Manchester United players in January's derby clash at Old Trafford for fouls against Grealish alone. However, that counted for little as Grealish failed to record a chance in that contest while City also generated a mere five goalscoring chances, their fewest in a match this season and lower than their per-game average of 13.2.
With playmakers like Kevin De Bruyne, Rodri, and Ilkay Gundogan — all three of whom possess PFF passing grades above 90.0 — City can dictate play to progress the ball into high threat areas, which has not only led to a high number of penalties being won and possessions with the opposition box recorded but also the most shot attempts direct from a set piece (21) and the third-most crosses from set pieces (175).
All of this has contributed to Pep Guardiola's side amassing the most chances created by any Premier League club and to new signing Erling Haaland sitting only two goals off from reaching the coveted 30-goal milestone in his first season at the Etihad.
Has an aggressive approach worked in trying to tame Haaland? Interestingly, in his 23 appearances the former Dortmund forward has been fouled only 25 times. By comparison, Liverpool's January signing Cody Gakpo is already on 20 through nine games.
Haaland has ably withstood the physical aggression of the Premier League it would seem. In the two games when he has been fouled three times or more, against Brighton and Wolves, he has still produced shooting grades of 83.6 and 87.6.
Manchester United
League position: 3rd; fouls won: 248 (20th); chances created: 311 (4th)
Manchester United coach Erik ten Hag may have reason to dig into why his team receive fewer fouls won that they concede with a huge differential of 205. Their 453 fouls conceded is second most only to rivals Leeds United's 455, yet there is a 97-event swing for the number of fouls Leeds have won while the average for all teams is 75.0.
This has not impeded United from being one of the Premier League's most creative teams and that is largely down to Bruno Fernandes' passing ability. His 66 key passes, a pass leading to a shot at goal, ranks third and trails only Newcastle's Kieran Trippier (72) and Manchester City's Kevin De Bruyne (70).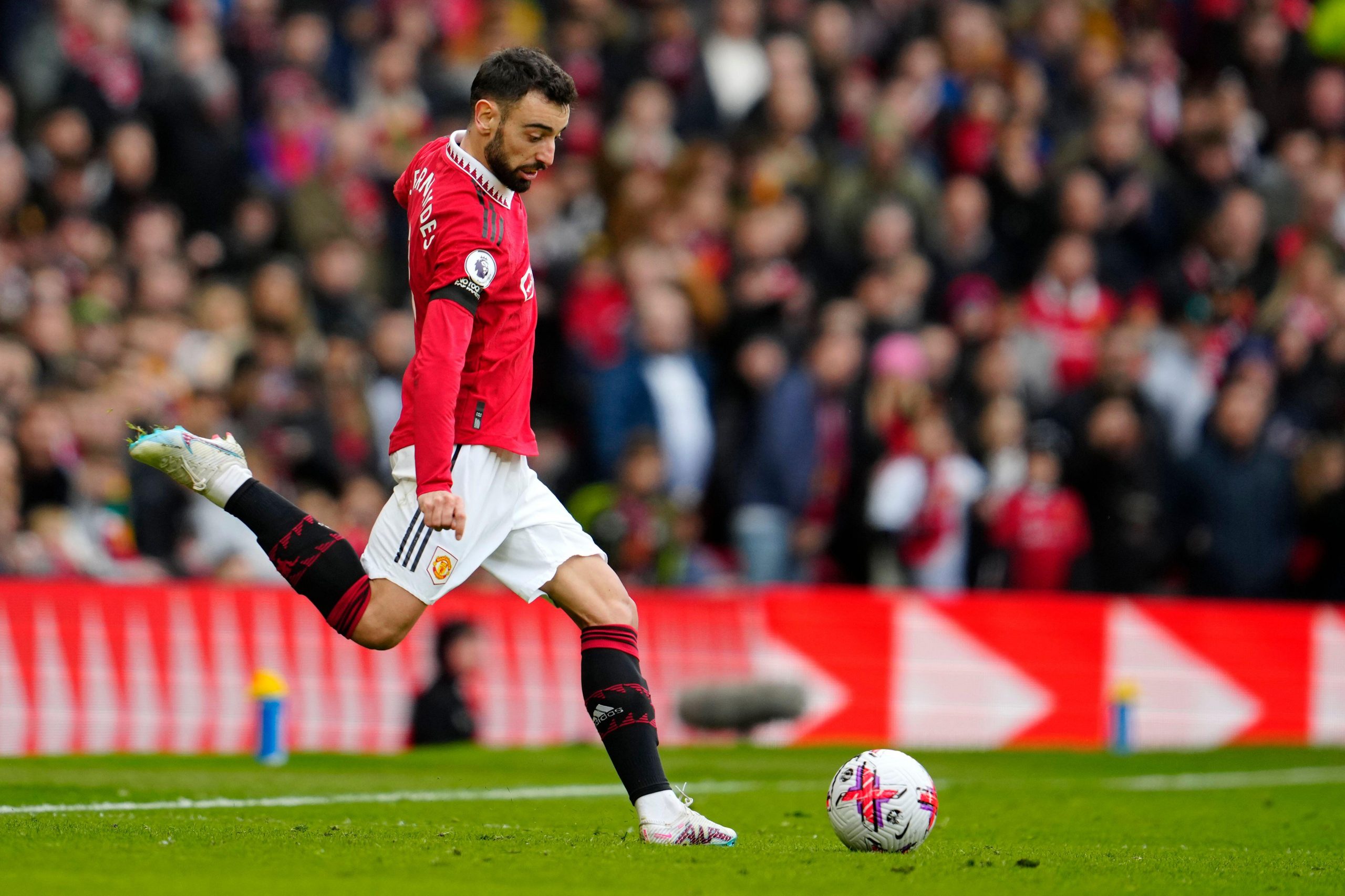 As a team that has won considerably fewer fouls, United's chances created per-game average differs from title challengers Arsenal and Manchester City's at 12.0. This could lie in a low number of set-piece crosses where Manchester United sit last in the metric at 103, compared to City in third at 175 and Arsenal on 163.
This amounts to less high threat scoring opportunities that the direct nature of set pieces offers an attacking team.
Nevertheless, ten Hag looks set to deliver the return of Champions League football to Old Trafford next season as United are active in shots from open play with a total of 144, fourth-most in the metric and reflective of Fernandes' significance as a dangerous operator in open play.
Southampton
League position: 20th; fouls won: 314 (13th); chances created: 231 (12th)
Southampton's match against Spurs this coming weekend will mark the ten-game countdown for them to save their Premier League status, as they bid to climb out of the relegation zone.
On the face of it, 231 chances would appear to be sufficient to lead Southampton to a position higher than the foot of the table and in James Ward-Prowse they have a player who is on the verge setting a new Premier League record for goals scored from free-kicks.
Ward-Prowse needs only one more goal direct from a free-kick to equal David Beckham's Premier League record of 18. From a total of 30 shots this season, the Southampton captain has earned an impressive shooting grade of 88.4.
But for the rest of the team, a lack of accuracy on a decent volume of shot attempts has left the club teetering on the edge of seeing their 11-year stay in the league ended.
Southampton's total of 306 shots is 13th amongst all teams and the metric which points towards a lack of quality is their percentage of shots deemed unsavable, 42.4%. Everton are plumb last in this category at 37.9%, with Southampton ranked 17th, but Bournemouth (68.8%, 7th), West Ham (46.0%, 14th), and Leeds United (45.8%, 15th) are all relegation rivals who fare better.
The shooting grades for Southampton's forward options are also indicative of this. Discarding the low sample size of January signings Paul Onuachu and Kamaldeen Sulemana, Che Adams is the team's highest-graded striker with a grade of 66.5.
It is not like Ward-Prowse has not provided good service from set pieces either, with an 87.1 cross grade worthy of the fifth-best ranking among all players.
Leeds United
League position: 19th; fouls won: 358 (5th); chances created: 243 (10th)
As revealed above, Leeds have committed the most fouls of any team this season but that has often driven a contest into being a physical battle with Brenden Aaronson, Crysencio Summerville and Jack Harrison all ranking in the top 30 for fouls won.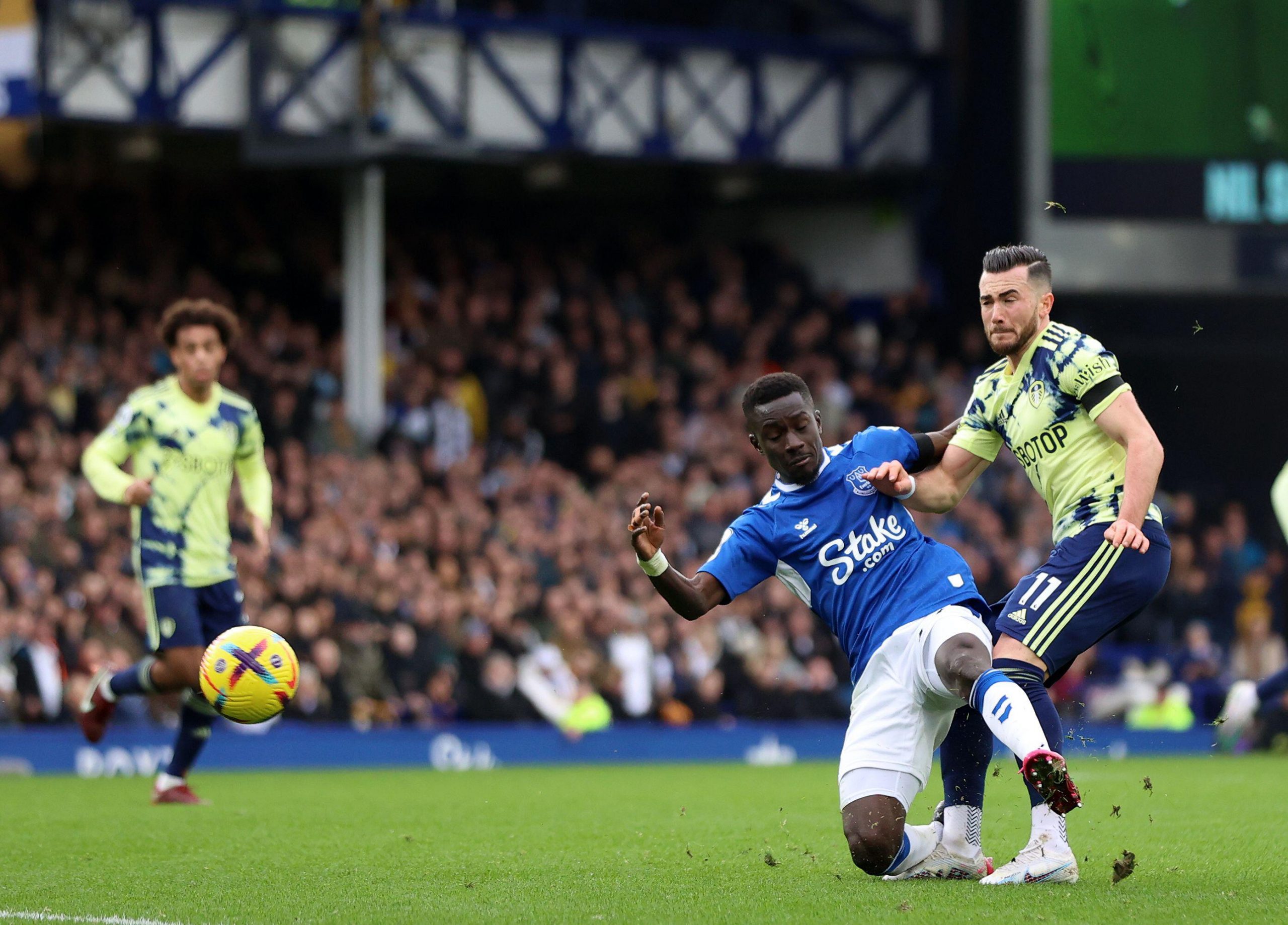 Harrison has benefitted as the preferred set-piece taker for the Yorkshire club to generate a crossing grade of 80.5, as Leeds use crossing from set piece to create chances as the seventh-ranked team in this metric.
Of the teams who will contest the relegation battle, West Ham are the only team above Leeds in chances created rankings and yet David Moyes' side have scored seven fewer goals.
Bournemouth
League position: 18th; fouls won: 306 (18th); chances created: 171 (20th)
As the team with the most pressure attempts in the league (8,005), you might imagine that Bournemouth would measure better in chance creation if they could turn those pressures into regaining possession and launching counter-attacks.
They have lacked a cutting edge to do so, ranking last in both chances created and key passes (152). The club addressed this in the January transfer window with the arrivals of wingers Hamed Traore and Dango Ouattara, yet issues still persist for head coach Gary O'Neill.
The main player to have provided an attacking threat has been Lewis Cook, the lone Bournemouth player to hit the average among non-defenders for creating chances. But the midfielder has not started a game for the Cherries in eight matches.
When present, he has performed to a level which has seen him reach chances created average of 20.8 but only just as his tally is 21. Nonetheless, his 79.8 crossing grade ranks third at his position.
Bournemouth strikers Dominic Solanke and Kieffer Moore have won a combined 63 fouls, enough to rank in the top eight at their position, but these fouls typically don't occur within crossing range as evidenced by the team's total of 111 crosses from set pieces, the fourth lowest in the league.