At its heart, the NFL draft is nothing more than a high-stakes roulette wheel — the NFL's 32 teams are the high-rollers who come to the table with a "winning system" and a willingness to risk it all on the best prospects from the college football ranks.
Sometimes, draft picks just work out and later-round players such as Tyreek Hill and George Kittle take the league by storm. Other times, draft picks fall flat, the promise that came with a stellar college career wilting under the NFL spotlight.
After looking at the best value picks from every franchise, now it's time for us to take a look at the flip side of the coin. These are the picks from the last 15 years that NFL teams would want to make again. Obviously, that means we're going to skew toward higher picks, as it's the early-round players who represent a bigger loss of unrealized value.
ARZ | ATL | BLT | BUF | CAR | CIN | CHI | CLE | DEN | DAL | DET | GB | HOU | IND | JAX | KC | LVR | LAC | LAR | MIA | MIN | NE | NO | NYG | NYJ | PHI | PIT | SF | SEA | TB | TEN | WFT
While it wasn't a completely wasted pick, as they got a second-rounder in 2019 by trading him to the Miami Dolphins, the talent-evaluation side of the pick was about as off as it gets when it comes to a first-round quarterback. Rosen earned a 49.1 PFF grade as a rookie and 46.0 grade in only three starts with the Dolphins before he was benched, and he hasn't even been able to hold a roster spot since.
Few edge rushers in PFF history have been as ineffective as Andreson during his time in the league, as he managed only five sacks on nearly 1,400 pass-rushing snaps in his four years with the Falcons. And yes, we know sacks aren't everything, but that ineffectiveness is backed up by the fact that he never earned a pass-rushing grade higher than 61.5 for his career.
Perriman was a walking injury his first few years with the Ravens. And he was relatively unproductive even when he did play, managing only 576 career yards with the Ravens before he was cut after three seasons. The fact that the Perriman pick, the 26th overall pick of the 2015 NFL Draft, is the Ravens' worst shows how well they've drafted over this span.
While one could make an argument for the Bills' selection of Marcell Dareus at No. 3 overall in 2011, given the sheer amount of possible Hall of Famers drafted soon afterward (Patrick Peterson, Julio Jones, Tyron Smith and J.J. Watt within the next eight picks), Dareus was at least a quality starter in a Bills uniform. Unfortunately, the same can't be said for Maybin, who produced 10 pressures and no sacks in two seasons before the team cut ties.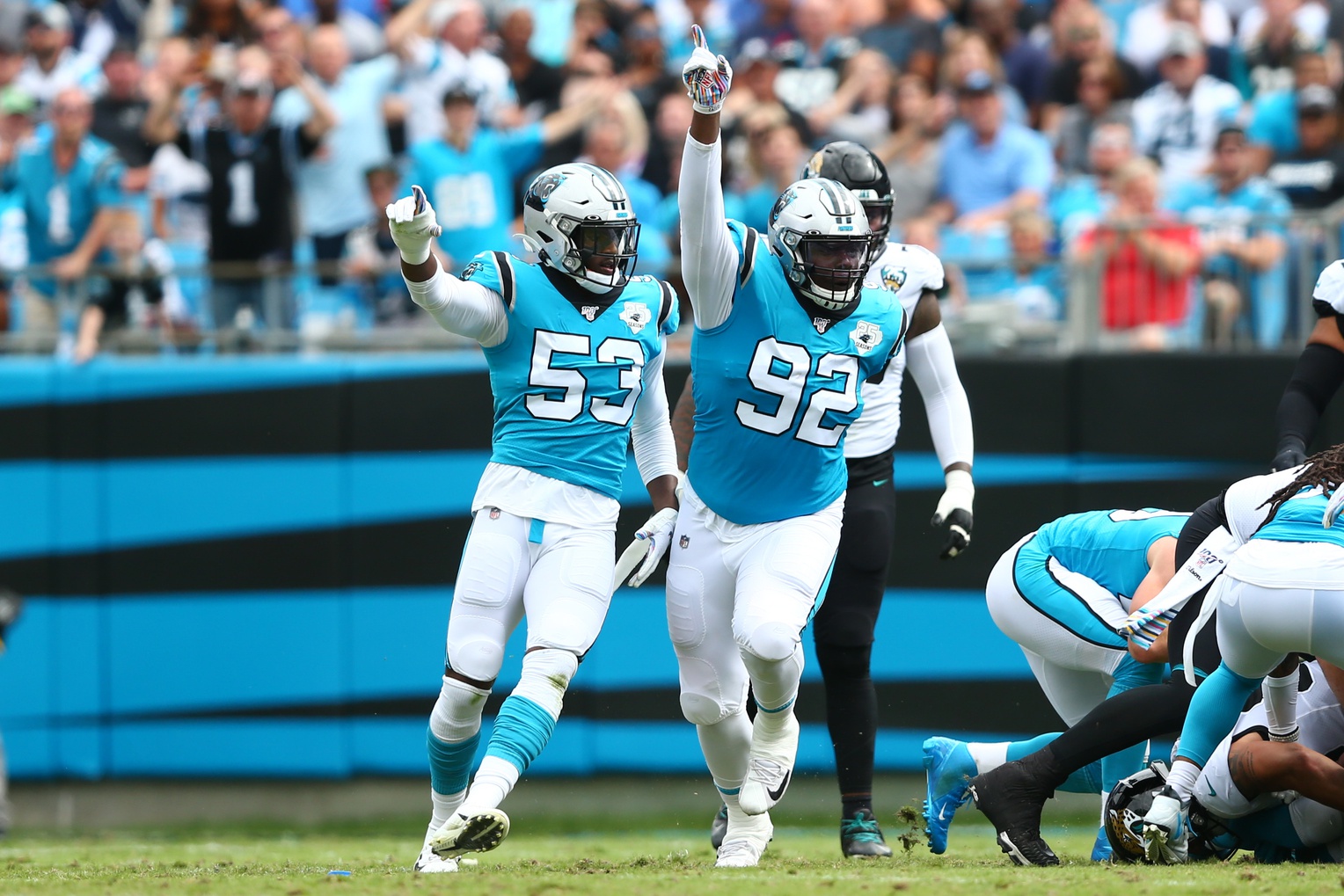 Few of the Panthers' first-round picks have truly bombed. While some of that is because they've drafted a lot of conservative positions over that span (three running backs and three defensive tackles out of 14 first-rounders), they've also been good at identifying talent early in the draft. Butler is one player who never even really carved out a consistent role. He never played more than 440 snaps in a single season for the Panthers and never earned a grade higher than 69.2.
Not much explanation is needed here. It was the pick that cost them multiple realistic Super Bowl opportunities.
Mitchell Trubisky: PFF stats and rank among QBs since 2017 (among QBs with 250 or more pass attempts)
| | | |
| --- | --- | --- |
| Stat | | Rank |
| PFF Passing grade | 63.2 | 44 of 64 |
| Big-time throw rate | 3.8% | 40 of 64 |
| Turnover-worthy play rate | 3.9% | 39 of 64 |
This one was never particularly talent-related, but it's still amazing that they could draft a receiver in the top 10 and not even let him see the field as a rookie. Ross played all of 1,108 snaps in four years.
There are more than a few picks over the last 15 years that Browns would want to have back (and another one in the 2014 draft alone, with Johnny Manziel). Gilbert stands out because of how little he even contributed. This is definitely a pick that didn't have as much to do with the talent as it did with the person — Gilbert managed to play only 427 career snaps and was out of the NFL after three seasons. The three players drafted before and the nine players drafted after Gilbert have all made Pro Bowls.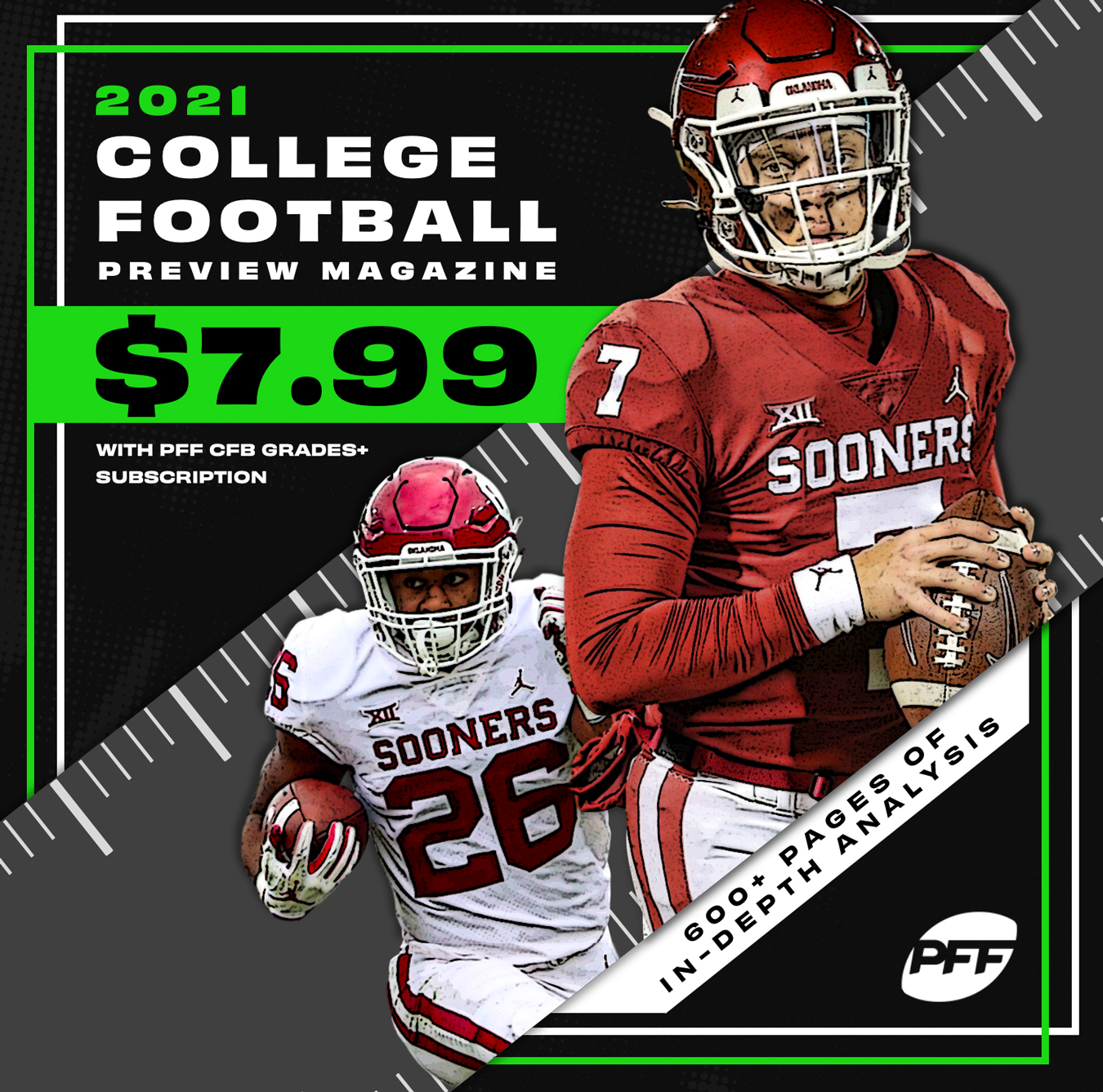 While LSU may very well be DBU, Claiborne didn't add to that reputation. He had some lean years on the outside after an encouraging rookie season, earning coverage grades of 56.4, 39.8 and 49.4. The Cowboys have a fairly solid first-round track record in the draft, but this one still stings — especially since Stephon Gilmore was the next corner off the board.
Lynch is right up there with Josh Rosen when it comes to the least successful first-round quarterback over the past decade. The crazy thing is that he couldn't even see the field. Lynch only managed 158 dropbacks in his entire NFL career.
Sims was supposed to be the first of the new age "hybrid" linebackers at 5-foot-11 and 221 pounds with 4.5 speed. Ultimately, he probably set the trend back a few years because he had no feel for the position whatsoever. He had six full seasons with overall grades in the 30s and never graded higher than 50.6 overall.
The Packers have two first-rounders who stick out like sore thumbs over the PFF era. One is Harrell and the other is offensive tackle Derek Sherrod at No. 32 in 2011 after the Packers won the Super Bowl. Harrell gets the nod because of where he was drafted, but both contributed next to nothing on the football field. Harrell played only 325 career snaps in the league.
Okoye may not be a Texans legend, but he will always be remembered in draft lore. On draft day back in 2007, Okoye was still only 19 years old —  the youngest player ever to be taken in the NFL draft. He was out of the NFL by 25 after his growth curve never quite came to fruition. He peaked with a 60.4 overall grade in a Texans uniform.
The Colts' first-rounder made it all of three seasons in the NFL. Indianapolis was banking on the hope that the native German, relatively new to the game, would make major strides with NFL coaching. That leap never came.
The Jaguars have a ton to choose from, but this was the most significant whiff we've seen from them. While 2013 was rough for many teams, that excuse falls a little flat when you realize Lane Johnson — arguably the best right tackle of this generation — went two picks later. Joeckel would never earn a pass-blocking grade over 63.1 in his career.
This one never quite made sense from Day 1. Jackson was never really a difference-maker at LSU, and his upshot was always just a two-gapping 3-4 defensive end. Sadly for Chiefs fans, it took him until Year 5 until he was even good at that. Jackson never collected more than 14 pressures in a single season in his career.
The most infamous No. 1 overall pick bust in modern football history. Russell's ineptitude and work ethic (or lack thereof) will be hard to top for the "biggest bust" crown. He completed only 52.1% of his career attempts and threw more picks than touchdowns in only three seasons.
While English saw significant time as a rookie, his role diminished after that, as injuries started to pile up. He only played 1,219 snaps in five seasons with the Chargers, and he never earned a grade higher than 64.3 for a season.
This one is hotly contested between Robinson and fellow No. 2 overall pick Jason Smith. Robinson's crash and burn is more regrettable simply because of how loaded the 2014 class was — I still think about what a Rams defense with Khalil Mack and Aaron Donald would have looked like.
Not only did the Dolphins whiff hard on Jordan here, but they also gave up their second-round pick that year to do so. While 2013 was easily the weakest first round over the past decade, even Ziggy Ansah would have been a much better pick here.
Several picks immediately jump off the page as outliers when you scroll through the 2011 NFL Draft, and they're all quarterbacks. Jake Locker, Blaine Gabbert and Christian Ponder were the only top-12 picks to not make Pro Bowls from that class. Ponder would never have more big-time throws than turnover-worthy plays in a season.
The Patriots took a big chance on Easley after chronic knee issues caused him to fall in the draft. He managed to see the field for just over 500 snaps in two seasons with the Patriots before he was cut.
It was challenging to find a low-value draft pick for the Saints — that's how well they've drafted early on. However, Ellis never delivered on the hype you'd expect from a defensive tackle drafted in the top 10. He started for five years but never earned an overall grade higher than 64.3.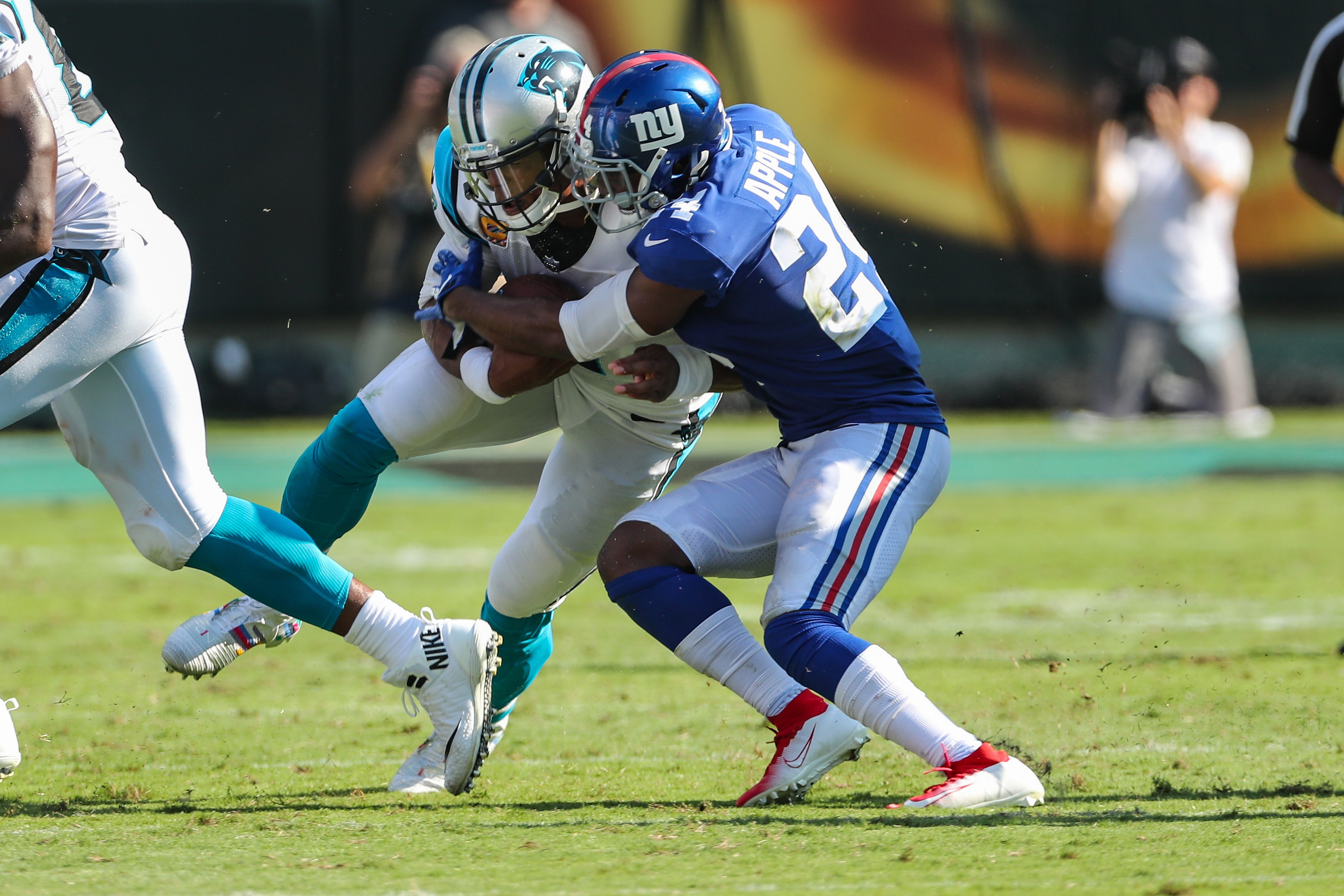 Apple lasted only two and a half years in the Big Apple before he was dealt midseason to New Orleans for a fourth- and seventh-round pick. His tenure with the Giants was marred by reported maturity issues. He allowed a passer rating over 100 in both seasons as a starter.
There's a lot of good content to choose from for the Jets here, with Dee Milliner, Sam Darnold and Vernon Gholston all making strong cases. Darnold was obviously the highest-drafted, but they subsequently got a nice little return from the Panthers for him, so it's hard to say it's to ding the value too hard. Sanchez, however, took a lot of draft capital to secure via trade and quite easily cost one of the best rosters in the NFL a chance at a Super Bowl.
Another team with a strong track record in the first round. Still, Watkins was an odd pick at the time as a 26-year-old guard and didn't pan out. He washed out of Philly in two years and the NFL in three.
Jones had notoriously bad testing numbers coming out of Georgia, but the Steelers still nabbed the SEC defensive player of the year. After 28 sacks, his final two seasons with the Bulldogs, he managed six in four seasons before exiting the NFL. Thankfully, the Steelers went the opposite route on the edge a few years later and ended up with T.J. Watt.
Thomas was drafted as an edge rusher despite never having played there at Stanford. While he dominated against the run for the Cardinal, he did so while penetrating as mostly a 3-technique. He looked like a fish out of water off the edge for the 49ers and never earned a pass-rushing grade higher than 58.3.
Despite his elite athleticism, Curry was such a liability in coverage (38.8 grade as a rookie) that the Seahawks moved him to more of a pass-rushing role in Year 2 and traded him altogether in Year 3. Curry never made it past year four in the league and will live on as one of the NFL's biggest top-five busts.
Yet another player who was traded on Year 3 of their rookie deal. Barron was not a traditional safety whatsoever and routinely got exposed deep in his time with the Bucs, earning coverage grades of 43.3 and 53.1 in his first two seasons. He carved out a role for himself as a linebacker with the Rams and kicked off a trend of moving safeties to linebackers, but that doesn't make him a success story for Tampa.
Locker actually showed some flashes at times in his career with the Titans, but he himself said he lost the desire to play after multiple injuries — and it showed on the field. Four years into his career, Locker walked away from the game for good, having earned PFF grades of 64.6, 70.8, 70.2 and 47.9.
Yet another first-round bust at the quarterback position who won't be forgotten anytime soon. Haskins was benched for Kyle Allen then released in only his second season, having recorded more turnover-worthy plays (15) than big-time throws (14).