Baker Mayfield is the best quarterback on the Carolina Panthers roster and should win any "open competition" in training camp. 
There's something about Mayfield that causes people to lose their minds and analyze only using hyperbole, instead of correctly analyzing his NFL career as one of failing to live up to the billing of a No. 1 overall pick — but still being a successful starting quarterback. 
His level of performance lives in the gray area between the black and white extremes that are all anybody wants to deal in these days.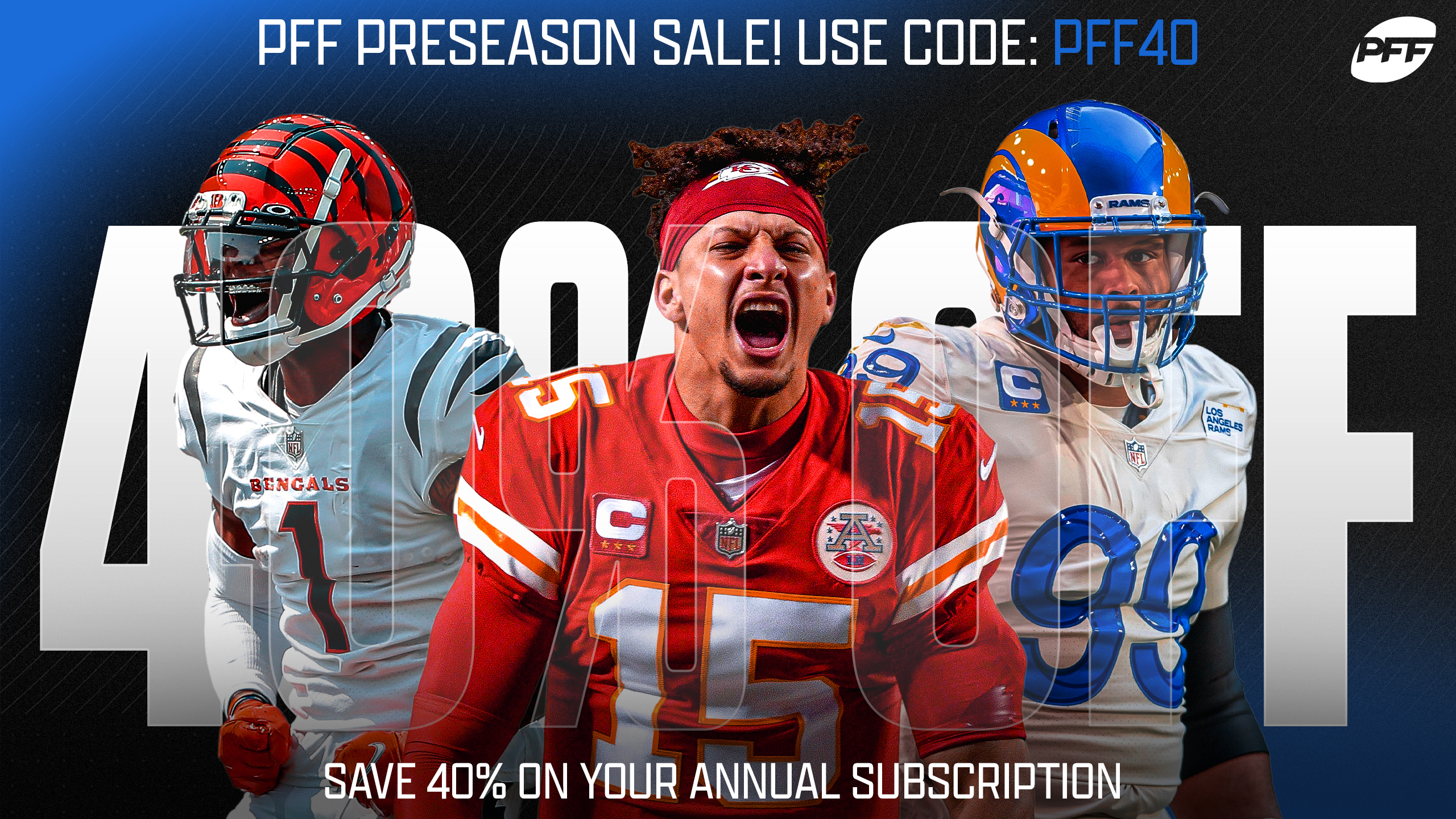 In the space of an offseason, the discussion has moved from debating whether the Browns should commit to him longterm on a contract that would earn upwards of $35 million a year to asking whether there is really any difference between him and Jacoby Brissett or whether he even has a better arm than Case Keenum.
The most notable thing about Mayfield's career so far is how volatile it has been in terms of performance. He has single-season PFF grades on his resume as good as 85.7 in 2020 and as bad as 63.8 in 2021. It's impossible to analyze last year without the context of the shoulder injury he suffered in Week 2 and then made worse a few weeks later, which clearly hampered his performance and became a bigger problem as the year wore on.
Free for 7-days. Subscribe to continue reading and unlock
All premium content with the best insights + analysis in the game
NFL Draft Guide, Big Board + Mock Draft Sim
Fantasy Draft Kit and Nathan Jahnke's award winning rankings
Bet smarter with PFF player mismatches and expert betting insights
NFL and CFB player grades and premium stats
Unlock all PFF data trusted by all 32 NFL teams
Already have a subscription? Log In