The first international game of the 2022 NFL season went right down to the wire, but in the end, the Minnesota Vikings just did enough to hold on to a 28-25 victory over the New Orleans Saints.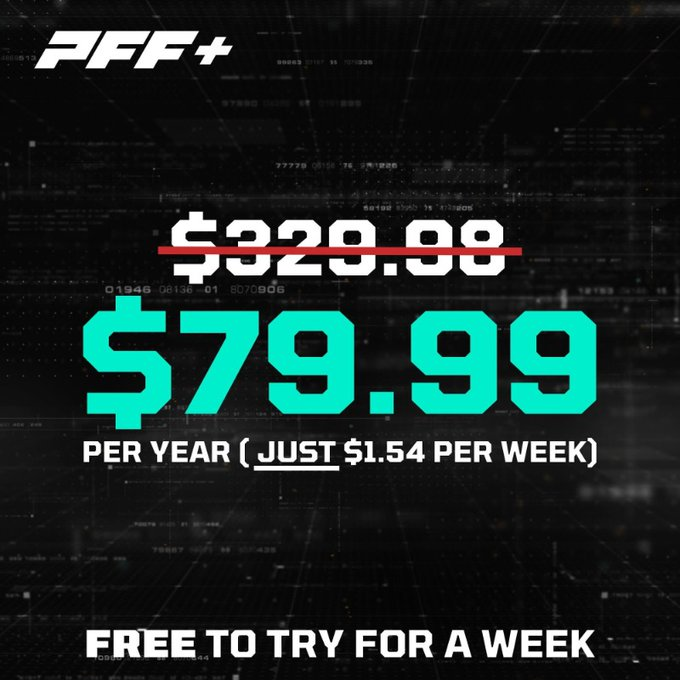 Offensive spotlight: Vikings wideout Justin Jefferson once again worked Kirk Cousins' top passing-game option, hauling in 10 of his 12 catchable targets for 147 yards and five first downs. While he dropped two passes, he picked up three catches of 15-plus yards and 50 receiving yards after the catch.
Defensive spotlight: Saints defensive back Tyrann Mathieu was targeted four times in coverage. He allowed three catches for just 21 yards and added a key first-quarter pick, allowing a passer rating of just 46.9 on throws into his coverage on the day.
Rookie spotlight: Chris Olave continued his stellar rookie campaign with a four-catch, 67-yard outing. He found the end zone in the second quarter and snagged two of his three contested catch opportunities.
Offensive line spotlight: Despite the result, the Saints offensive line did a decent job of keeping Andy Dalton free from pressure. On first review, they gave up one sack, one hit and two hurries across 30 pass-blocking snaps.
Box Score
Passing
Minnesota Vikings
Player
Fantasy
Comp/Att
Yds
YPA
TD
Int
Rtg
Kirk Cousins
13.9
25 / 38
273
7.2
1
1
84.7
Ryan Wright
0.5
1 /1
13
13.0
0
0
118.8
New Orleans Saints
Player
Fantasy
Comp/Att
Yds
YPA
TD
Int
Rtg
Andy Dalton
14.7
20 / 28
236
8.4
1
0
108.6
Rushing
Minnesota Vikings
Player
Fantasy
Car
Yds
YPC
TD
Long
Fum Lost
Justin Jefferson
34
1
3
3.0
1
3
0
Dalvin Cook
10.6
20
76
3.8
0
14
0
Alexander Mattison
8.8
3
3
1.0
0
2
0
K.J. Osborn
1.5
1
-1
-1.0
0
-1
0
New Orleans Saints
Player
Fantasy
Car
Yds
YPC
TD
Long
Fum Lost
Andy Dalton
14.7
1
3
3.0
0
3
1
Latavius Murray
13.5
11
57
5.2
1
10
0
Taysom Hill
8.1
5
21
4.2
1
13
0
Mark Ingram II
7.3
10
30
3.0
0
8
0
Receiving
Minnesota Vikings
Player
Fantasy
Tgt
Rec
Yds
YPT
TD
Long
Justin Jefferson
34.0
13
10
147
11.3
0
41
Adam Thielen
15.2
9
8
72
8.0
0
16
Dalvin Cook
10.6
2
2
10
5.0
0
9
Alexander Mattison
8.8
1
1
15
15.0
1
15
Irv Smith Jr.
5.3
4
3
23
5.8
0
10
Jalen Nailor
2.3
1
1
13
13.0
0
13
K.J. Osborn
1.5
2
1
6
3.0
0
6
C.J. Ham
0.0
1
0
0
0.0
0
0
Johnny Mundt
0.0
1
0
0
0.0
0
0
Jalen Reagor
0.0
1
0
0
0.0
0
0
New Orleans Saints
Player
Fantasy
Tgt
Rec
Yds
YPT
TD
Long
Chris Olave
16.7
7
4
67
9.6
1
32
Latavius Murray
13.5
1
1
8
8.0
0
8
Marquez Callaway
8.3
6
3
53
8.8
0
33
Mark Ingram II
7.3
3
3
13
4.3
0
7
Adam Trautman
6.7
3
3
37
12.3
0
14
Juwan Johnson
6.3
4
3
33
8.2
0
16
Jarvis Landry
4.7
2
2
7
3.5
0
6
Tre'Quan Smith
2.8
2
1
18
9.0
0
18