The Seattle Seahawks moved to 3-1 by beating the New York Giants on Monday Night Football. Here is our initial statistical review of the game.
Game Summary

According to our new noise-canceled score metric, the game should have been much closer than it was.
The Giants failed on fourth-and-1 in scoring range and suffered what is almost a 14-point swing through a pick-six at the goal line. The next chart shows why our metric considered this a low-scoring game for the Seahawks, too: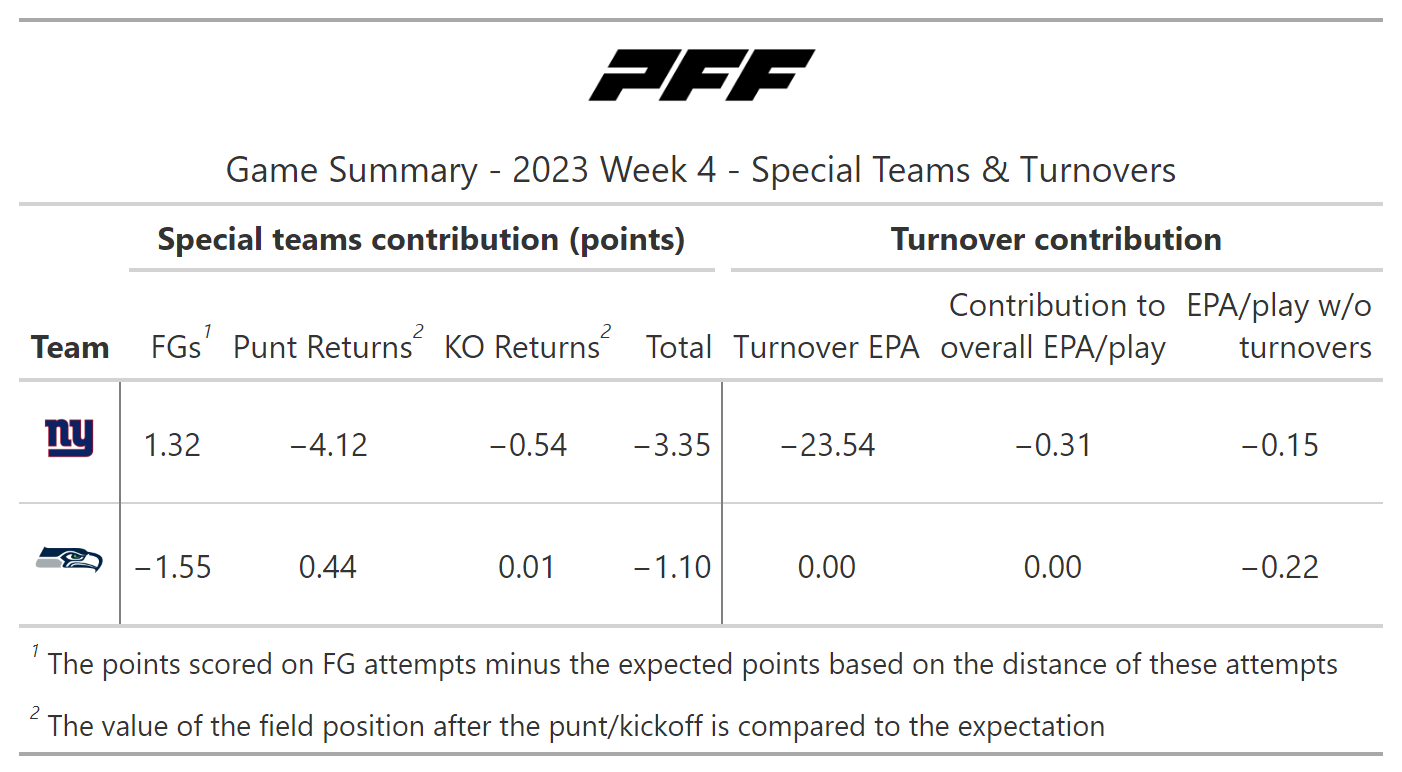 Passing summary
Neither team was able to pass the ball very well, but the Seahawks passing offense was at least able to avoid the big negative plays.
The Seahawks' lack of efficiency on targeted passes was concerning, especially as they played a defense that failed to stop any of their opponents over the first three weeks.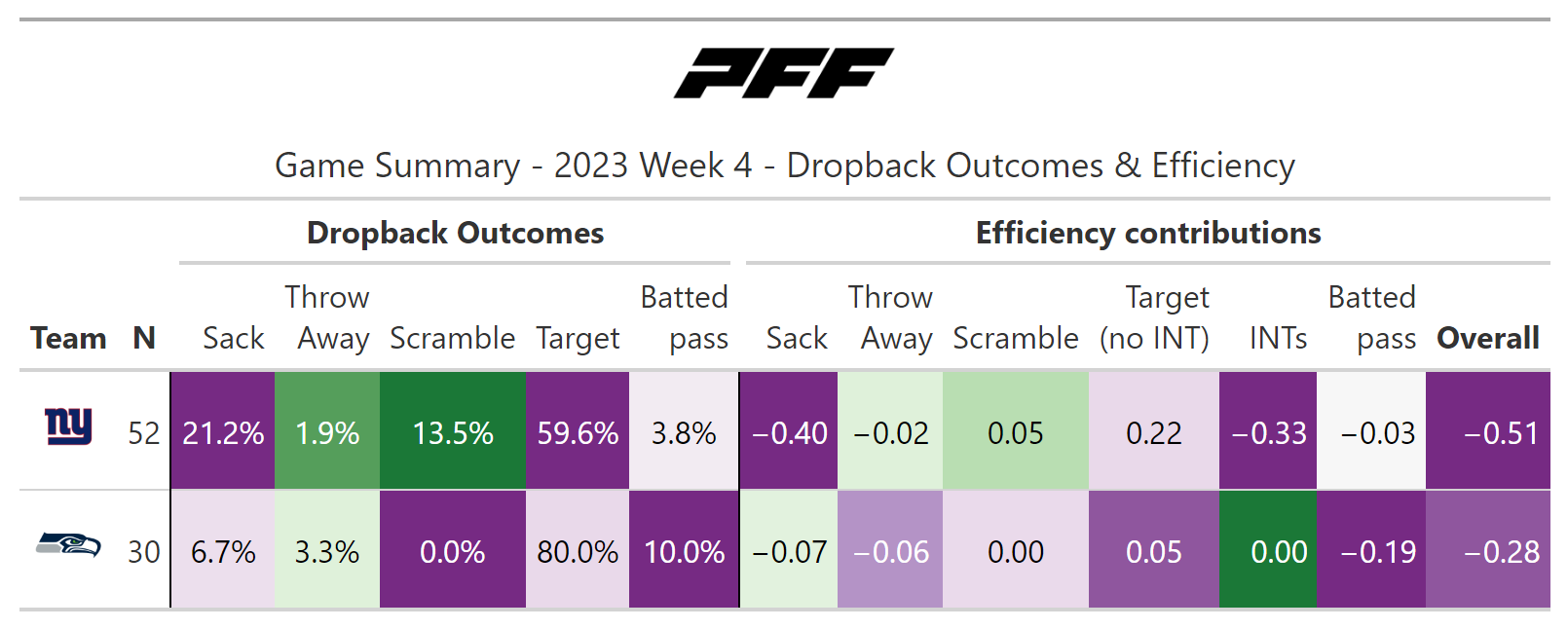 Receiving summary
Given their aforementioned lack of passing prowess, it's not surprising that neither receiver stood out for the Seahawks.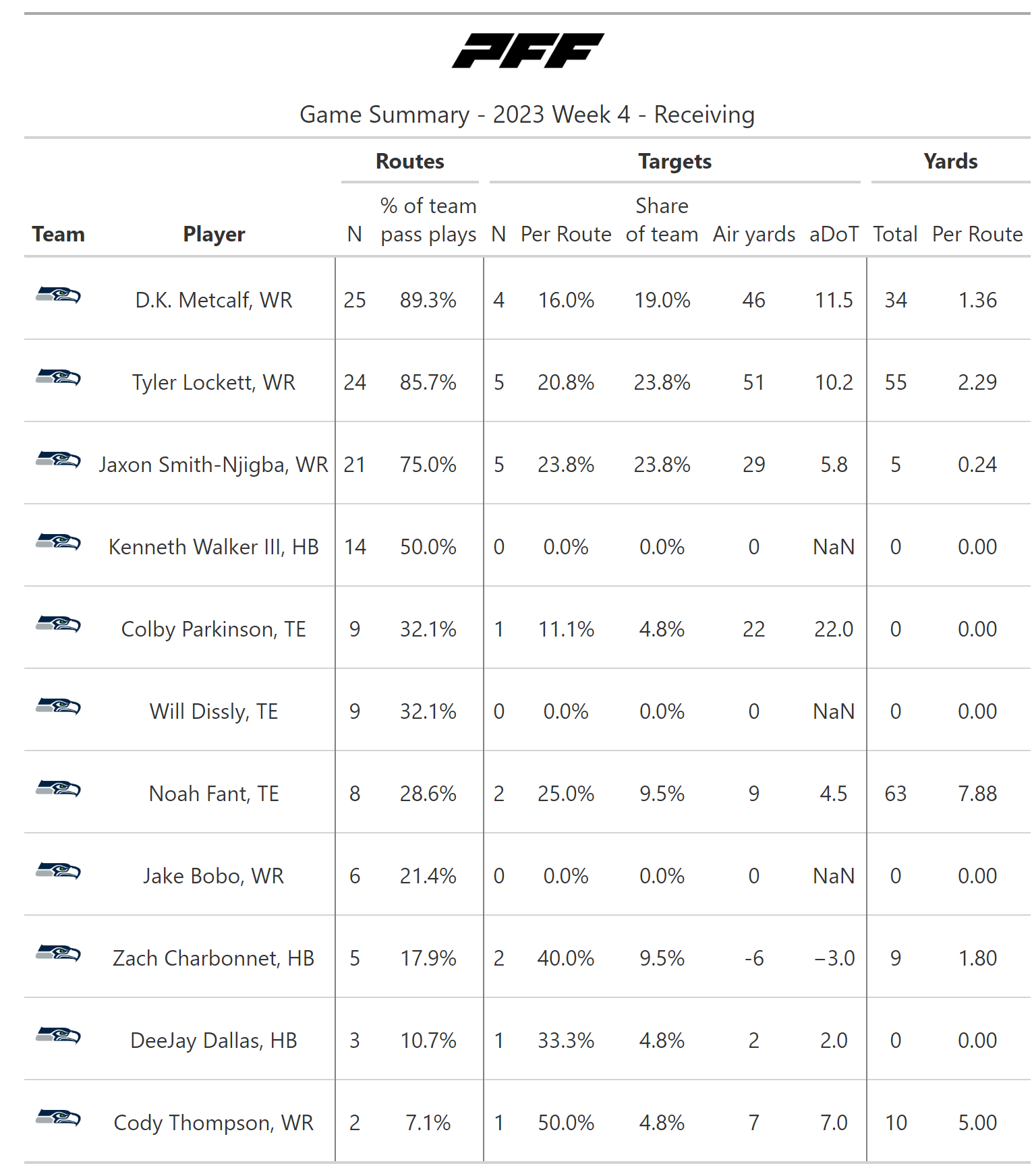 However, it was even worse for the Giants. It's hard for a team to win a football game when its leading receiver is a running back with 48 yards.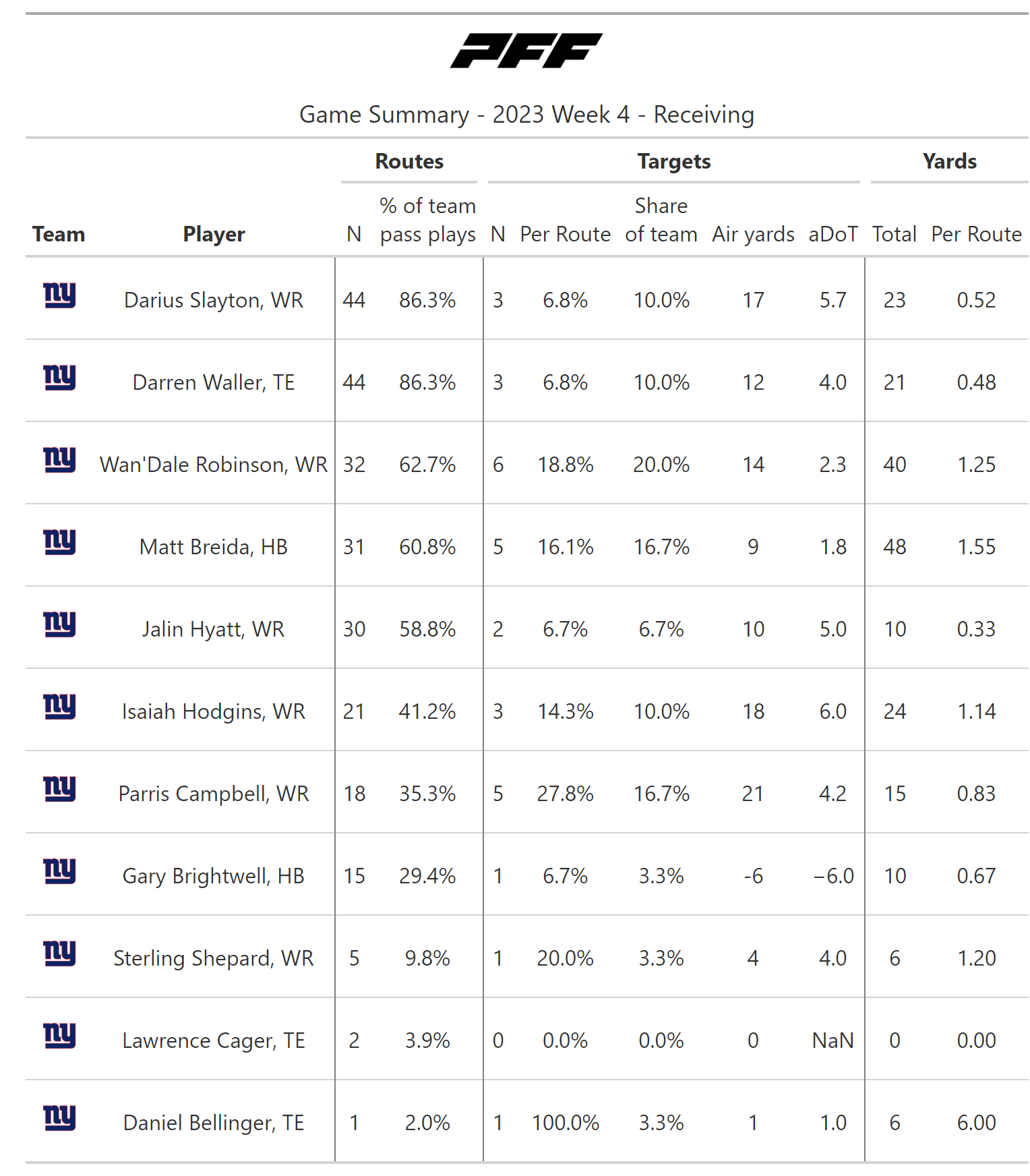 Rushing summary
It is not getting any better for the Giants when we look at rushing success, as their offensive line got dominated at the line of scrimmage in both the passing and running game.