• Live bet spot No. 1, Chargers-Chiefs: If Bolts jump out early, live bet K.C. If Chiefs build early lead, live bet the Chargers.
• Live bet spot No. 2, Seahawks-49ers: If 49ers QB Trey Lance's Week 1 struggles persist, pounce fast on Seahawks' spread and perhaps moneyline.
• New users who bet $10 or more at BetMGM will receive a free year's subscription to PFF+ — a $79.99 value.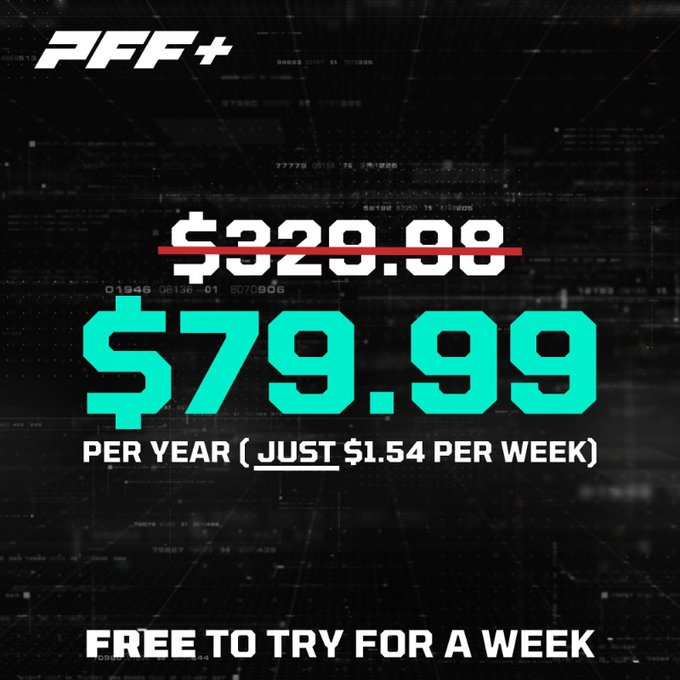 ---
Bet: On the volatility of Chargers, two elite offenses 
• l'm looking to bet the Chargers ML (+175 BetMGM) to start: Then, eye a live bet on the Chiefs if the Chargers jump out to a lead, potentially creating a middle. I wouldn't even be afraid to double down on the Chargers if the Chiefs jump out to an early lead. There should be plenty of volatility to go around creating opportunity to capitalize.
• Volatility can create value: One of the main places I look for when live betting are spots with high projected volatility. When there is high volatility, there are big price swings, and one can oftentimes — especially when planning in advance — book a middle (both sides of a bet cashing), or at the very least get both sides of a bet at +money for a guaranteed profit. 
• Chargers will Charger: Now, there is almost always a case for the Chargers to be a live betting option, considering their style of play invites volatile games. Going for it on 4th down — especially in aggressive situations — means that Chargers games have huge probability swings and large corresponding odds moves as a result. Not to mention, the Chiefs will be without kicker Harrison Butker, introducing more 4th-down variance. 
• Breakneck game script: I especially like betting the Chargers Thursday in a game with two elite quarterbacks and offenses. It's as simple as the fact that elite offenses score points quickly and efficiently. This means elite offenses can rack up a decent lead quickly. But just as quickly as one team gains a lead in this type of game, the other elite offense can score quickly and efficiently and provide opportunity for a middle. 
Bet: If 49ers QB Trey Lance struggles early, be decisive in fading the Niners and buying the Seahawks spread or as a live underdog. 
• Lance still a mystery: Lance and the Niners really struggled in Chicago in Week 1. But the central question to ask is whether it was an aberration in terrible weather? Or was Lance's output a reflection of a young and inexperienced quarterback who is not ready yet to be a solid starter? 
However one feels on Lance's long-term outlook, he has struggled in his NFL action until this point. The below graphic shows Lance's career EPA (expected points added) per play — a metric that takes the result of a play and adjusts it for contextual game and situational factors such as down, distance, time, and position on the field.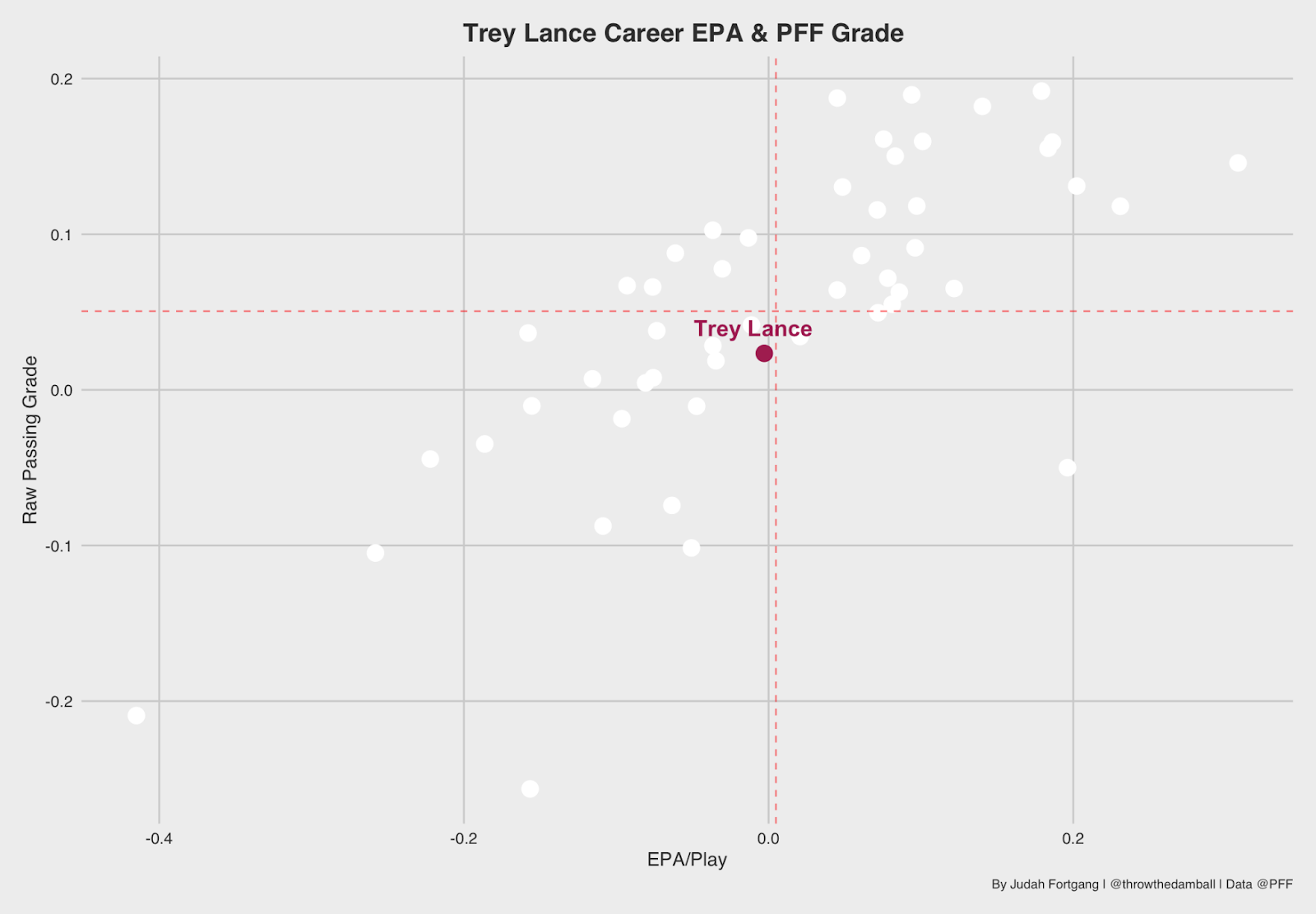 • Niners will go as Lance does: It's a small sample, and I'm at least willing to acknowledge the possibility that last week's performance was weather-induced, or that Shanahan will come out with a different game plan. If Lance jumps out to a good start, cutting down on his league-leading 3.4-second time to throw, the Niners can excel.
But if Lance struggles early, the market will be slow to adjust to the Niners as huge favorites. San Francisco would be unlikely to cover a spread more than a touchdown, and the Seahawks might even be a live dog.