The Los Angeles Rams' defense shined in a 20-12 victory over the Arizona Cardinals. The Rams improve to a 2-1 record on the season while the Cardinals fall to 1-2.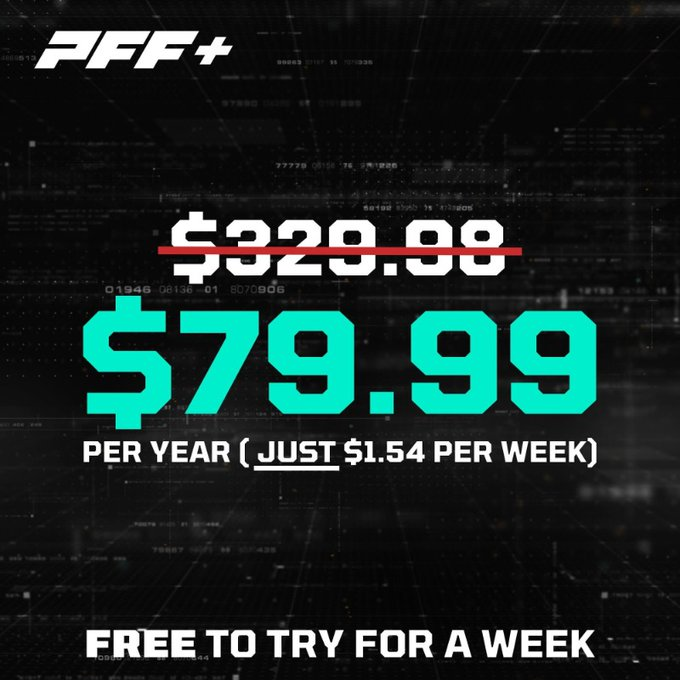 Offensive spotlight: Cardinals quarterback Kyler Murray threw for 314 yards, with his former college teammate Marquise Brown accounting for 45% of them. Brown finished with 14 catches on 17 targets for 140 yards. He's buoying a Cardinals receiving corps that will be without its star DeAndre Hopkins for three more games as he serves his suspension.
Defensive spotlight: Rams cornerback Jalen Ramsey showed why many consider him the top corner in the league. On 49 coverage snaps, he allowed three catches on four targets for 14 yards while also forcing two incompletions and two coverage stops. He also had a tackle for loss in the run game.
Rookie spotlight: The only rookie who saw significant snaps in this game was Rams cornerback Derion Kendrick. The sixth-rounder allowed seven catches on 13 targets for 78 yards while also forcing a clutch incompletion on fourth down.
Offensive line spotlight: The Cardinals offensive line kept Murray relatively clean, allowing just seven pressures on 54 pass-blocking snaps. Center Rodney Hudson was especially impressive, with no pressures allowed. The issue was that the line couldn't get too much push in the run game, finishing with a 38.5 team run-blocking grade on first review.
Box Score
Passing
Los Angeles Rams
Player
Fantasy
Comp/Att
Yds
YPA
TD
Int
Matthew Stafford
10.2
18 / 25
249
10
0
0
Arizona Cardinals
Player
Fantasy
Comp/Att
Yds
YPA
TD
Int
Kyler Murray
16.4
37 / 58
314
5.4
0
0
Rushing
Los Angeles Rams
Player
Fantasy
Car
Yds
YPC
TD
Long
Cooper Kupp
16.4
1
20
20.0
1
20
Cam Akers
11.1
12
61
5.1
1
14
Matthew Stafford
10.2
3
2
0.7
0
4
Darrell Henderson Jr.
1.7
4
17
4.2
0
7
Arizona Cardinals
Player
Fantasy
Car
Yds
YPC
TD
Long
Kyler Murray
16.36
2
8
4.0
0
6
James Conner
8.7
13
39
3.0
0
10
Eno Benjamin
4.3
5
16
3.2
0
9
Darrel Williams
0.7
1
7
7.0
0
7
Receiving
Los Angeles Rams
Player
Fantasy
Tgt
Rec
Yds
YPT
TD
Cooper Kupp
16.4
6
4
44
7.3
0
Ben Skowronek
10.6
4
4
66
16.5
0
Tyler Higbee
10.1
4
4
61
15.2
0
Brandon Powell
5.7
3
3
27
9.0
0
Allen Robinson II
4.3
5
2
23
4.6
0
Kendall Blanton
3.8
1
1
28
28
0
Darrell Henderson Jr.
1.7
1
0
0
0.0
0
Tutu Atwell
0
1
0
0
0.0
0
Arizona Cardinals
Player
Fantasy
Tgt
Rec
Yds
YPT
TD
Marquise Brown
31
17
14
140
8.2
0
Greg Dortch
17
10
9
80
8.0
0
Zach Ertz
10.5
10
6
45
4.5
0
James Conner
8.7
5
3
18
3.6
0
Eno Benjamin
4.3
4
2
7
1.8
0
Andre Baccellia
3.3
4
2
13
3.2
0
Andy Isabella
2.1
2
1
11
5.5
0
Darrel Williams
0.7
1
0
0
0.0
0
A.J. Green
0
2
0
0
0.0
0