The Philadelphia Eagles and Cincinnati Bengals emerged victorious from the Week 3 Monday Night Football doubleheader. Here is our initial statistical review of the two games.
Game Summary

According to our new noise-canceled score metric, the Eagles won the game just as clearly as the score indicates, mainly because they were able to run the ball at will, while the Tampa Bay Buccaneers were not.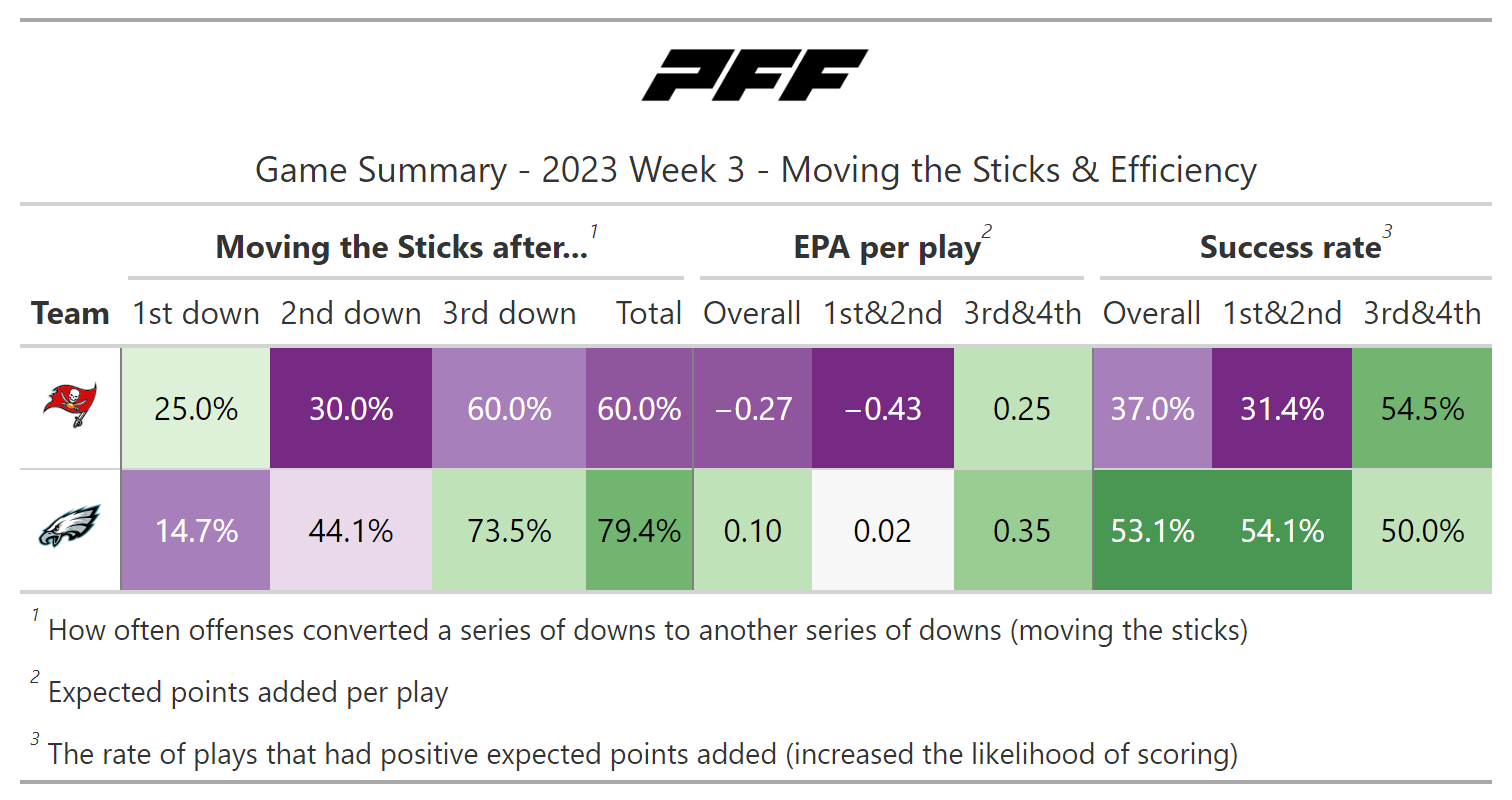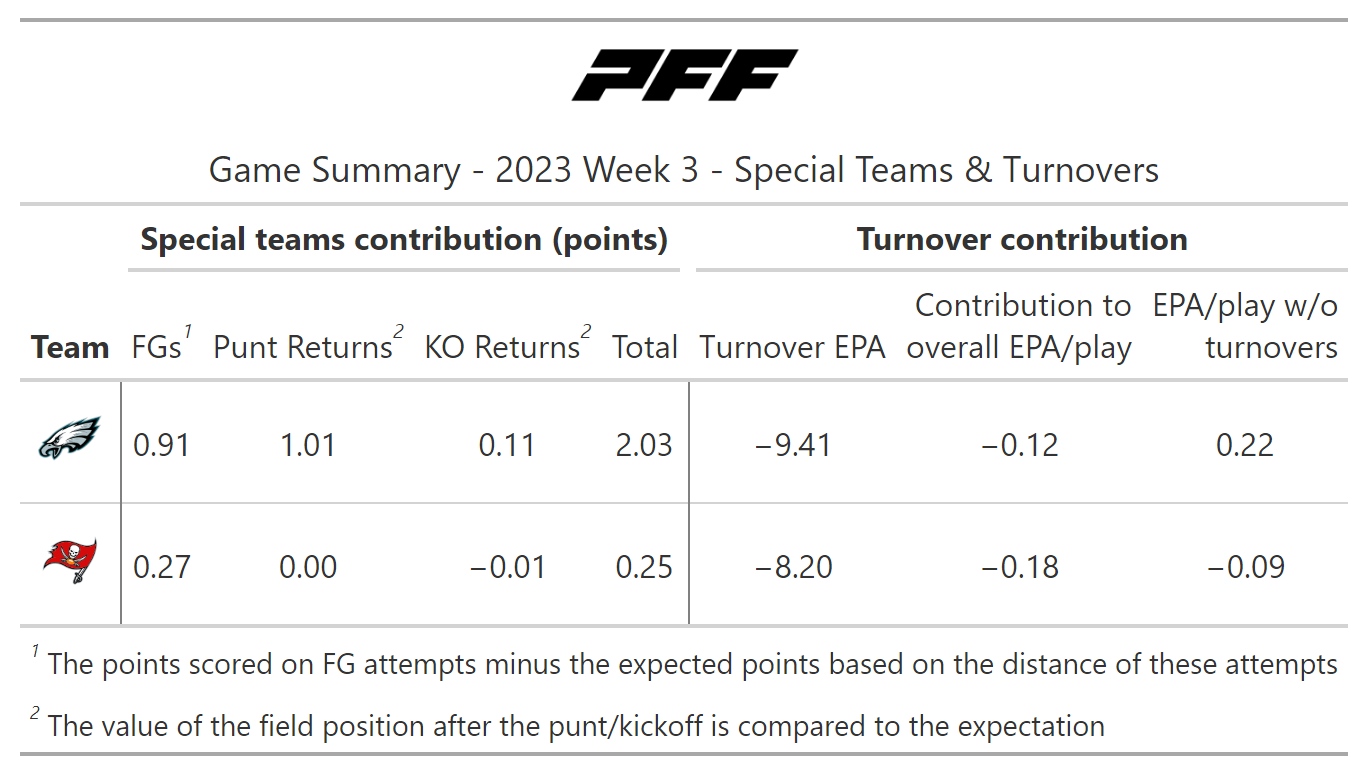 Passing summary
The Eagles passed the ball quite well against a depleted Buccaneers secondary, but two interceptions make their overall efficiency look mediocre.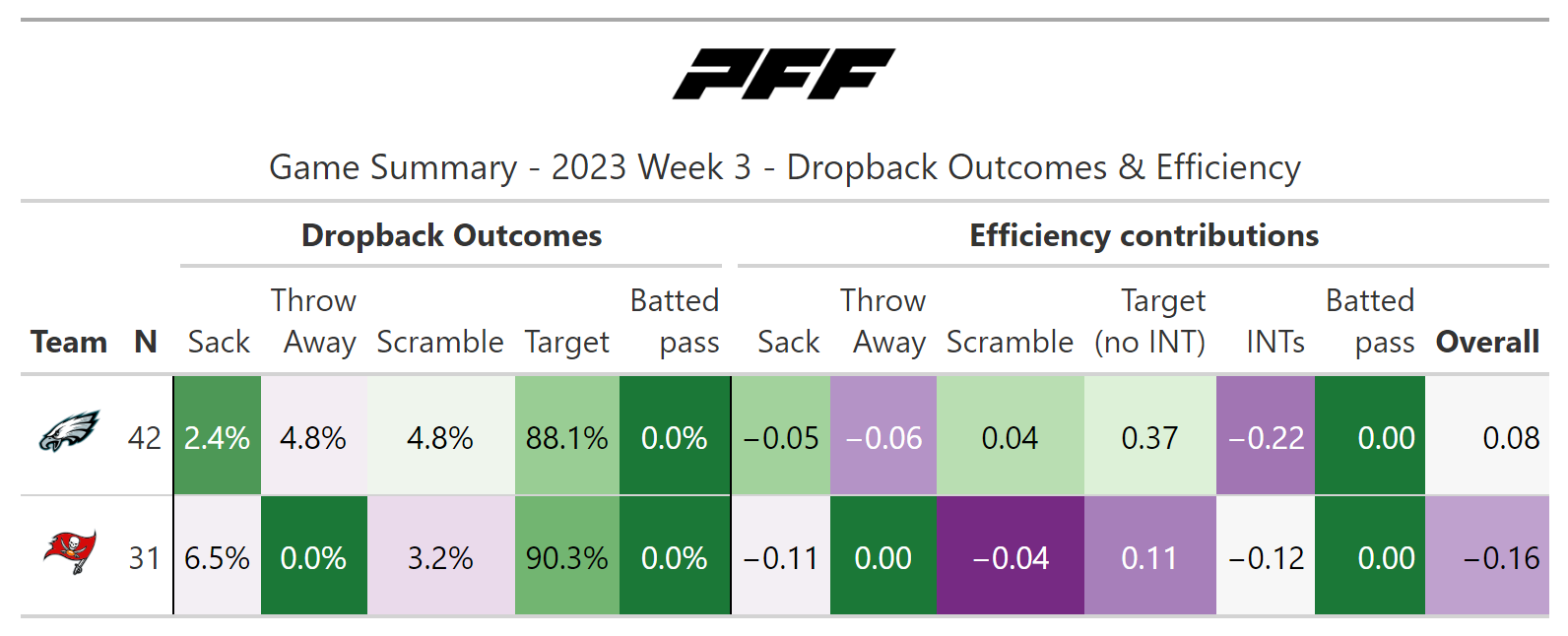 Receiving summary
A.J. Brown dominated for the Philadelphia Eagles in the receiving game, seeing 14 targets and racking up 131 yards.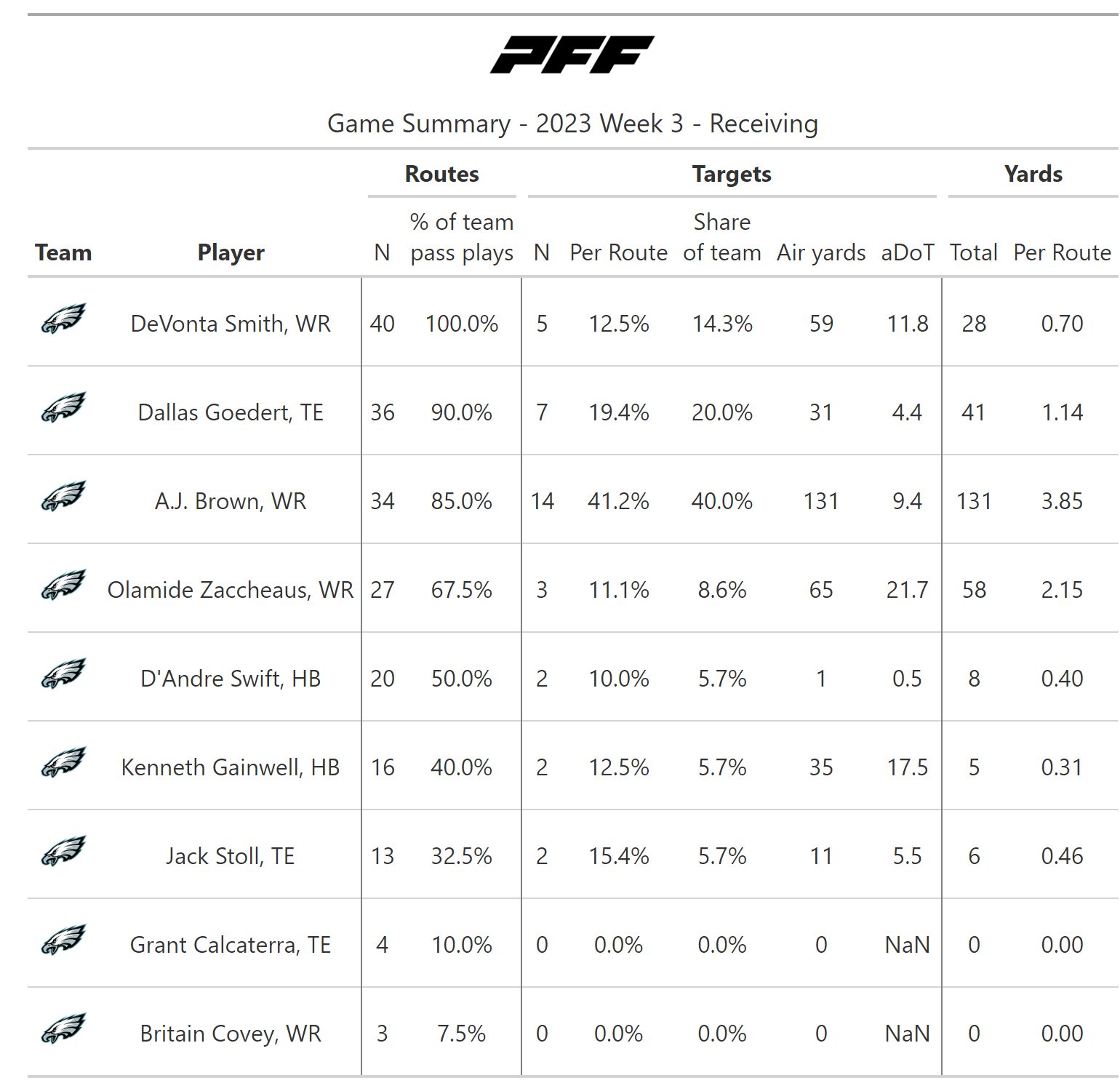 Mike Evans had another good game, but he could have had even more yards had he not dropped a pass.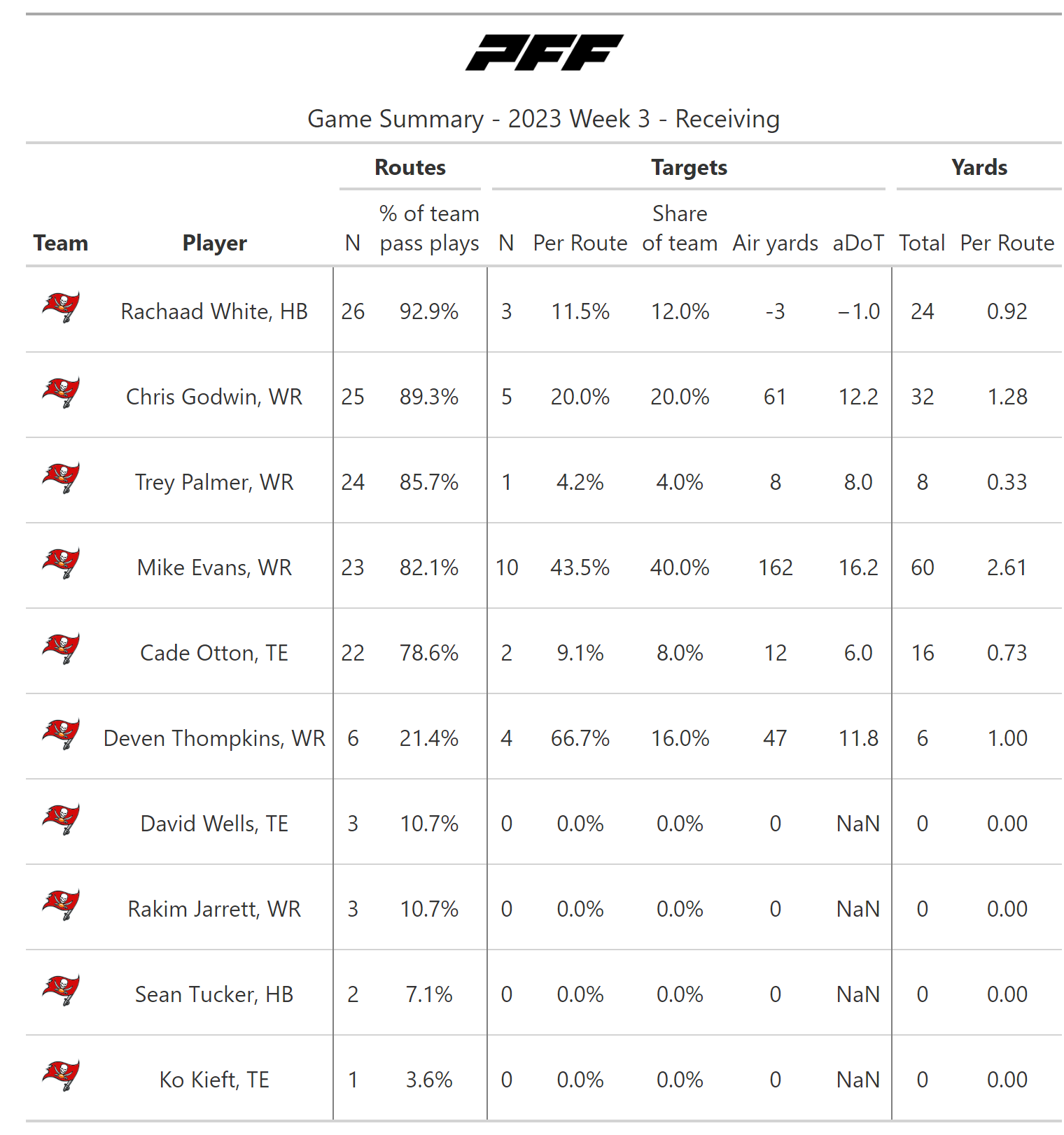 Rushing summary
The rushing game is where the Eagles won, as they completely shut down the Buccaneers' ground game and moved the ball on the ground themselves.

Game Summary

The Bengals and Rams played a close, low-scoring game that could have gone in the other direction, but the Rams ultimately failed in the red zone on multiple occasions.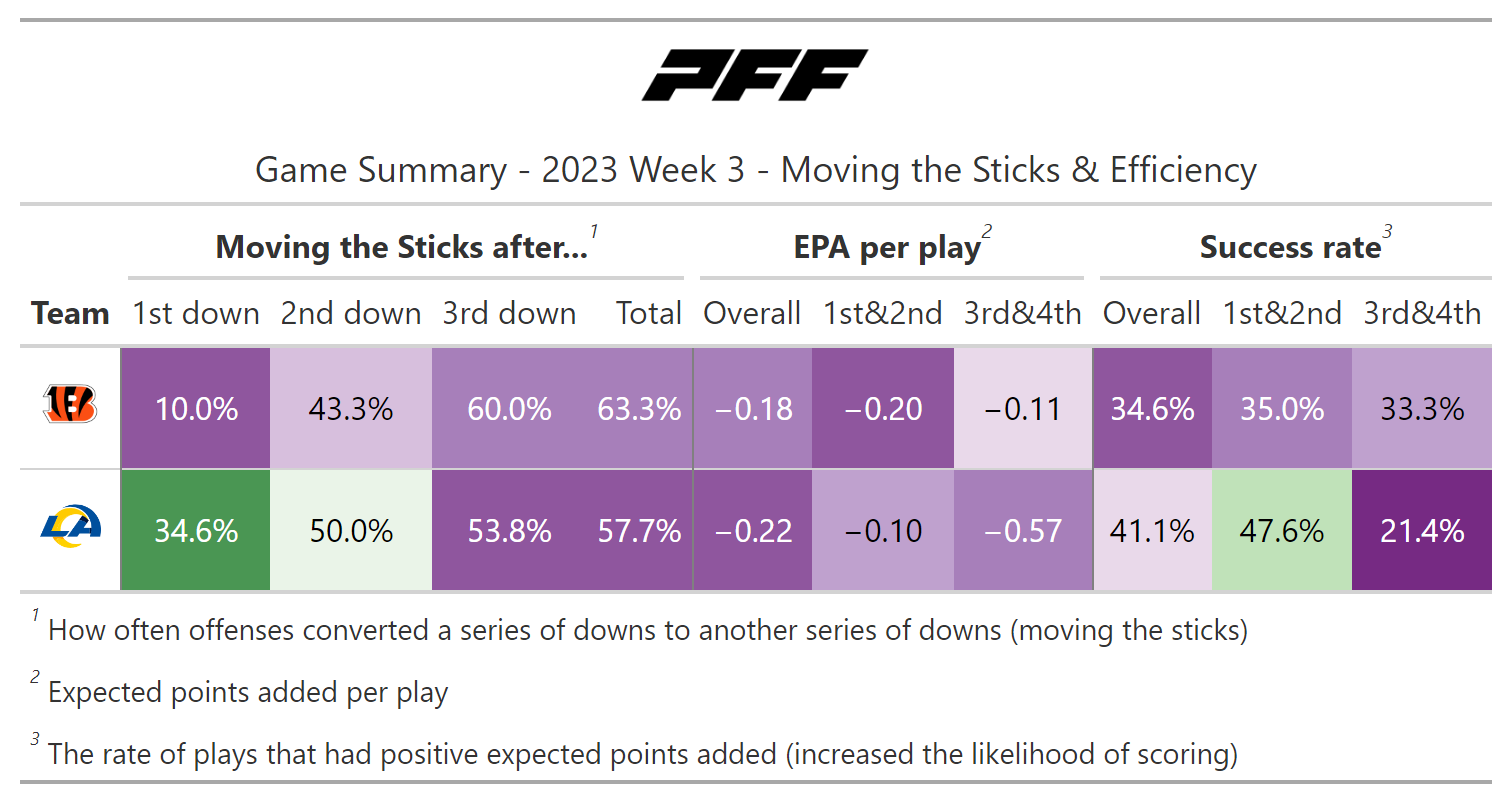 Passing summary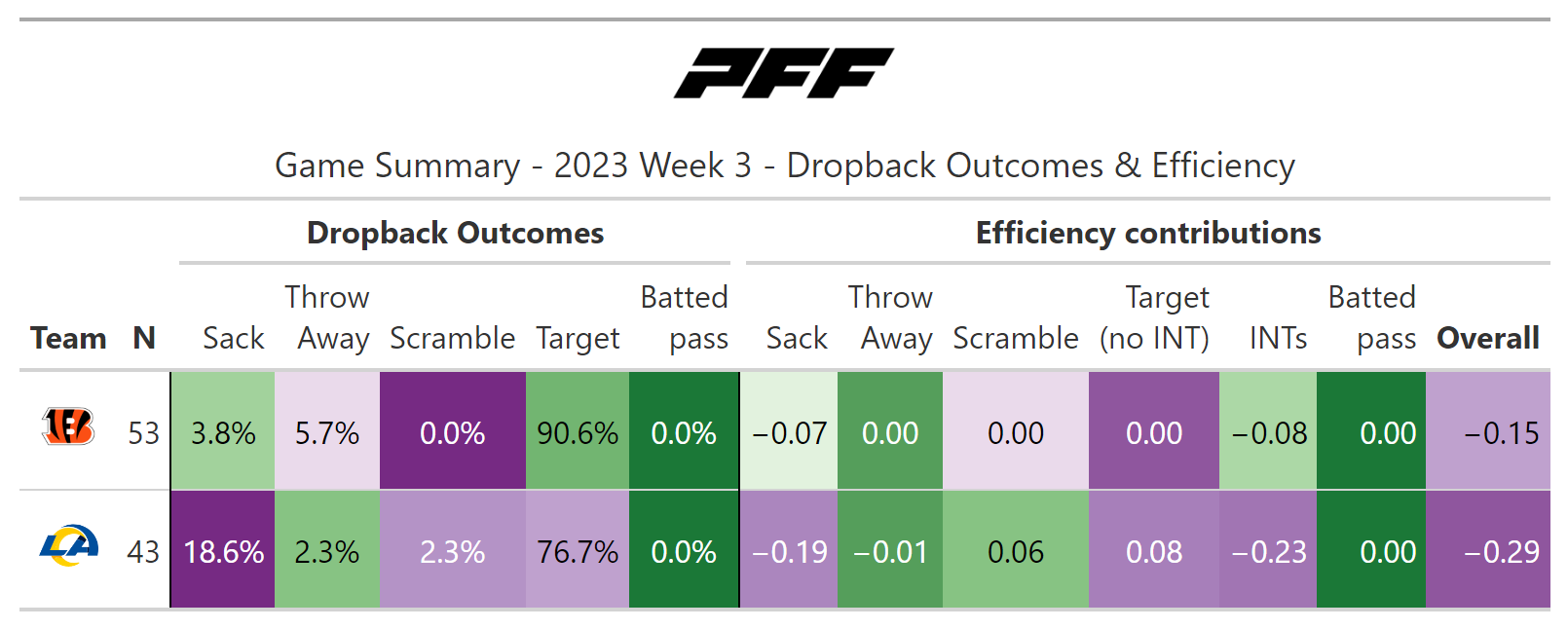 Receiving summary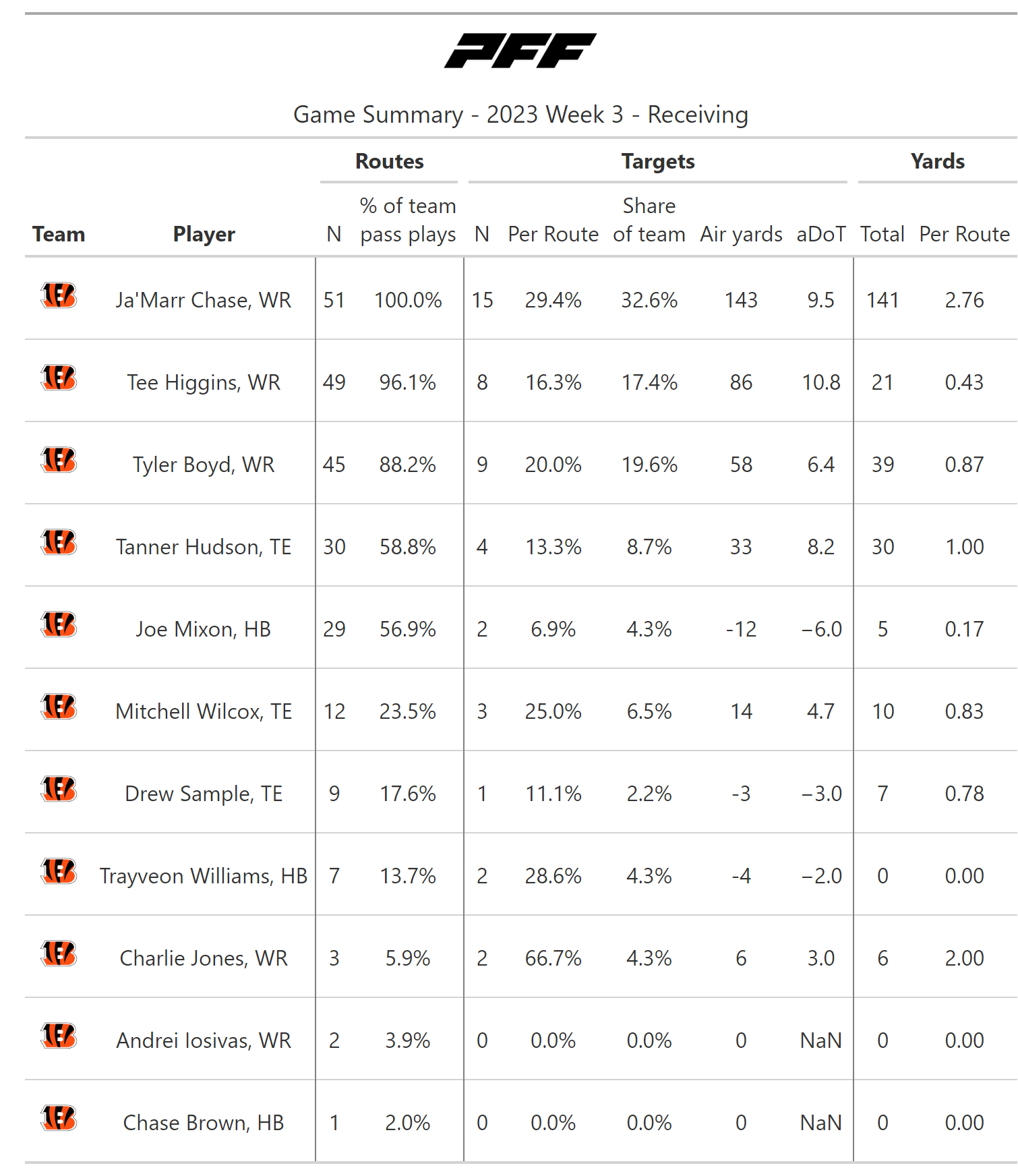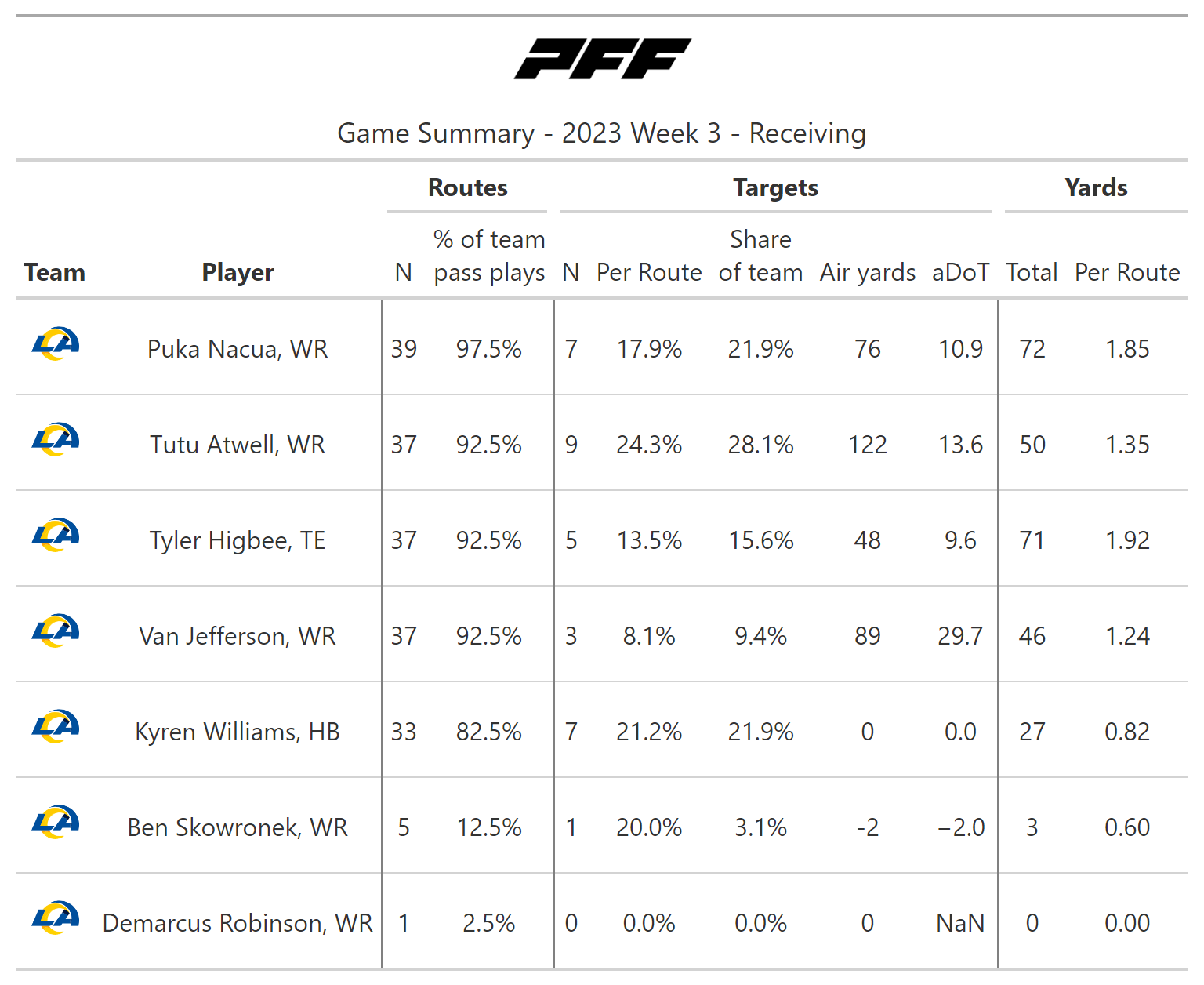 Rushing summary