The rocky relationship between the New Orleans Saints and receiver Michael Thomas has spilled over into the public, and it's not getting any better. 
Thomas has been dealing with a nagging ankle injury suffered in garbage time of a Week 1 win last season against Tampa Bay. 
He ended up missing time and appeared in just seven total games, catching 40 passes for 438 yards one year after leading the league with 149 catches and 1,725 yards. Thomas was placed on injured reserve late in the season but returned for the postseason, where he caught five passes for 73 yards with a touchdown in two games.

Jeff Duncan of Nola.com reported on Saturday that as soon as the postseason ended, Thomas was advised by the Saints' medical staff to have ankle surgery. But after getting a second opinion, Thomas decided to try a more conservative approach to see if the ankle would heal through rehab and therapy. The team reportedly supported Thomas and agreed upon a rehabilitation plan, and Thomas was given progressive benchmarks to hit over the next three months of his recovery while training.
Things went the wrong way from there. According to Duncan, Thomas then went dark on the team and ignored multiple calls over a three-month period as then-team trainer Beau Lowery, wide receivers coach Curtis Johnson and head coach Sean Payton all tried to reach him to see how his ankle was doing.
When Thomas reported back to the team in June, it was discovered his ankle did not heal, so he finally had the surgery. The recovery time from the surgery will cause Thomas to miss several games to start the 2021 season.
Sean Payton showed his frustrations when talking to the media about the surgery happening so late: "Obviously, we would have liked that to have happened earlier than later, and quite honestly, it should have."
#Saints HC Sean Payton says the Michael Thomas surgery should have happened earlier than it did. Clearly disappointed by the whole thing.

Thomas is set to miss the start of the season as he recovers.pic.twitter.com/tp2h9HR6Xu

— Ari Meirov (@MySportsUpdate) July 28, 2021
In what appears to be a reference to Duncan's report that he ignored calls for months before deciding to have ankle surgery, Thomas wrote on Twitter on Monday: "They tried to damage your reputation. You saved theirs by not telling your side of the story."
Payton was asked to comment on Thomas' tweet but declined to do so. "I don't want to have a press conference based on social media," Payton said.
The ankle issue isn't the only problem the Saints have had with Thomas. There was also an incident in practice early last season when he punched safety C.J. Gardner-Johnson during practice. The Saints fined him the amount of a game check and decided to make him inactive for a Monday night game against the Chargers. 
Jeff Duncan of Nola.com reported at the time that the Saints making him inactive for a game "had less to do" with the fight than it did his conduct after the fight. He "talked back" to coaches (including Sean Payton) and "refused counsel" after the incident. 
There was a belief among league circles last season that the Saints could eventually look to trade Thomas as more and more evidence of friction emerged.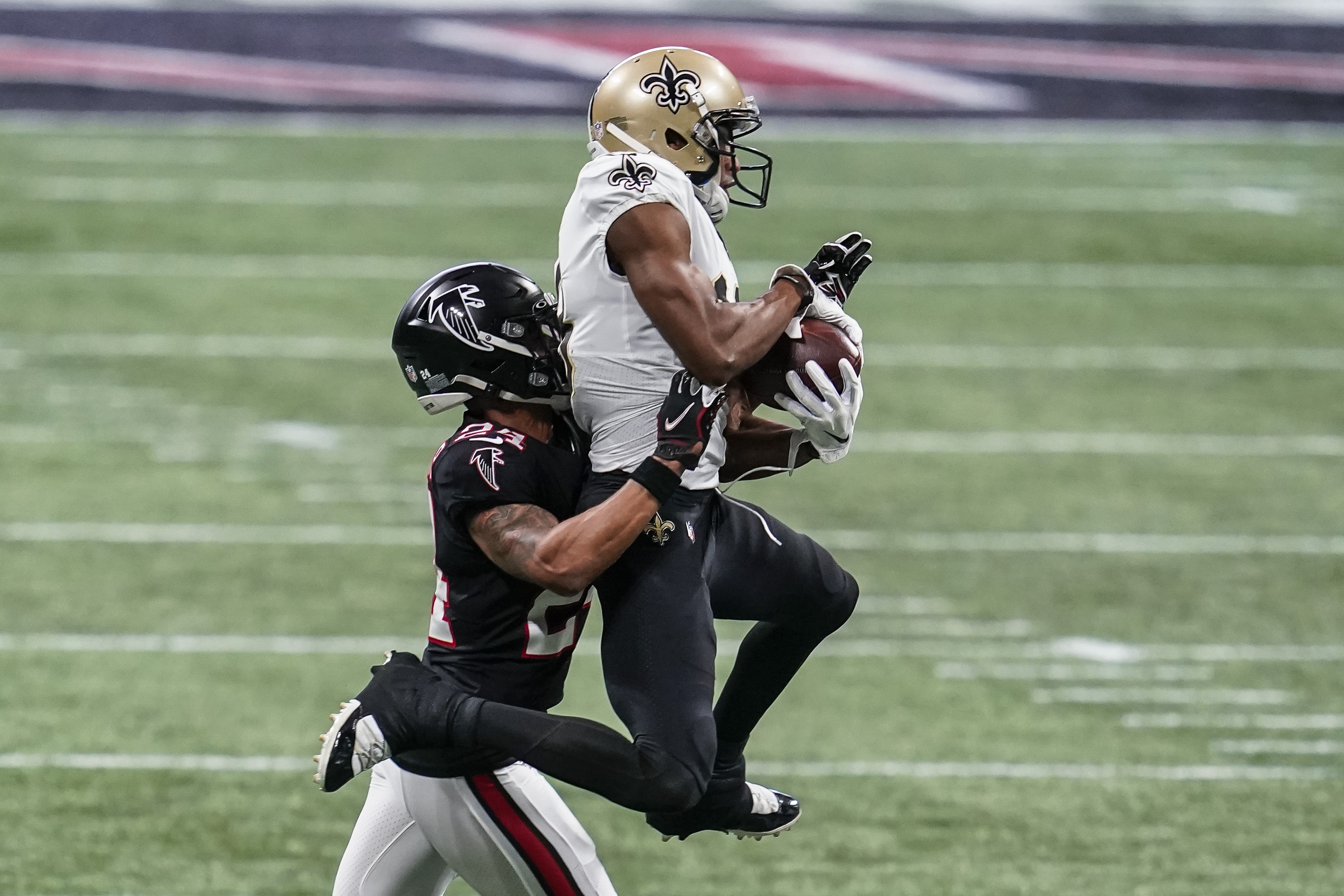 However, the Saints' approach to the salary cap is working against any potential trade. The all-in push during the final years of the Drew Brees era led to New Orleans moving as much salary cap into the future as possible. Before the 2020 season, the Saints converted $10 million of Thomas' salary into a bonus and spread that out with five equal installments of $2 million from 2020-2024. Earlier this offseason, New Orleans converted $11.6 million of Thomas' salary into a bonus and spread that out over the four remaining years on the contract. In total, this meant New Orleans added $16.7 million in cap charges for the 2021-2024 seasons. 
The result of these moves creates two potential problems. First, trading Thomas now would leave New Orleans with $31.6 million in total dead cap — $8.9 million in 2021 and $22.7 million in 2022. This would put the Saints roughly $56 million over the 2022 salary cap ceiling of $208.2 million as things stand today. New Orleans has overcome more precarious salary cap situations — this past offseason they had to chip away at a $100 million deficit — but another way to look at this is even worse:
New Orleans extended Thomas a year early heading into the final year of his rookie contract in 2019. He's played one season on the extension — last year. If New Orleans were to trade Thomas, it will have ended up paying $43.1 million for a one-year extension. That level of mismanagement is unheard of outside the quarterback position, and even at QB that would rank near the top of all-time poor investments. It would come out to over $1 million per reception Thomas made on the first new year of the deal and just under $100,000 per yard gained. 
Despite the poor financial implications, the Saints have never allowed the salary cap or the sunk cost fallacy to control their decision-making. Before the 2015 season, New Orleans moved on from edge rusher Junior Galette shortly after converting a $12.5 million roster bonus into a signing bonus to push cap hits down the line. New Orleans took on a total of $17.55 million in dead cap over the 2015-16 seasons, and Galette never played a snap on the new years of the extension that ran from 2016-2019.
The Saints also traded tight end Jimmy Graham a year after signing him to the richest tight end contract in NFL history, taking on $9 million in dead cap in 2015 as a result. New Orleans will certainly listen to offers for their superstar wide receiver, and a swap with the Jacksonville Jaguars for cornerback C.J. Henderson could make a lot of sense.
However it all plays out, the tea leaves suggest that the relationship is in a bad spot right now. It would be hard to imagine the team trading Thomas given his importance to the offense when healthy, but rarely do we see the Saints have tension spill over to the public like this. If Thomas is feeling attacked, like he referenced in his tweet on Monday morning, we'll probably hear his side of the story sooner rather than later. The Saints are in a tough spot and this is nowhere near over.