Eight of the top 75 players on PFF's Free Agent Rankings are safeties, including five of the top-25 players on the list. That available talent makes it one of the deepest position groups of the 2021 free agency period, but safety also qualifies as one of the more diverse roles in a defense, as the position is dependent on the scheme a team chooses to run.
With that in mind, what are some potential fits that make sense for each of those eight safeties? We'll start with two players who recently finished seasons on the franchise tags.
PFF free agent rank: 6
Simmons has been excellent over the past two years in Vic Fangio's defense. Since the start of the 2019 season, Simmons' 90.5 PFF grade ranks first among safeties in the NFL, and only Adrian Amos has been worth more wins above replacement than Simmons according to PFF WAR. Whether it's in coverage where he has racked up 23 combined interceptions and pass breakups or providing quality support against the run, Simmons has looked every part one of the best safeties in the league.
This offseason, former Broncos cornerback Chris Harris Jr. talked about the freedom Vic Fangio's defense affords safeties like Simmons on the 2 for 1 Drafts podcast. "That defense is tailored for [the safeties] to make plays," Harris said. "That's an amazing safety defense to go out there and shine."
Simmons has shown the type of range and playmaking instincts needed to make the most of those opportunities in the defense. This interception against the Miami Dolphins to ice a one-score game late in the fourth quarter is one example.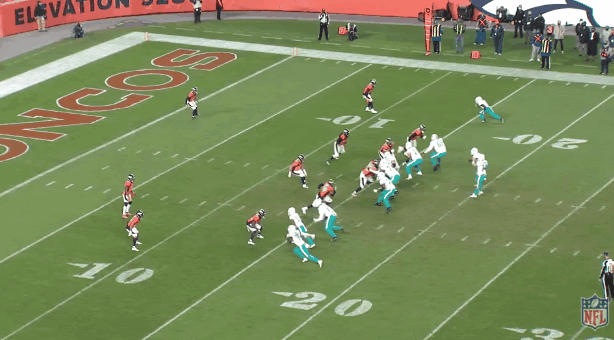 A defense that utilizes Simmons in a versatile role across two-high and single-high coverages — like Fangio's defense does — is the best use of his talents. Additionally, it seems unlikely that Denver will be willing to let a 27-year-old coming off the two best seasons of his NFL career walk away.
The franchise tag wasn't a terrible play by the Broncos last offseason, given the massive leap in play that Simmons saw from 2018 to 2019 — improving his PFF grade from 60.9 to 90.7 — but it would be wise to lock him up long-term now.
Team fit: Staying in Denver
---
PFF free agent rank: 7
Harris is more likely than Simmons to be on the move this offseason, and there should be plenty of interested suitors. An undrafted free agent out of Virginia in 2015, Harris didn't earn a prominent role on the Minnesota defense until 2018 when he played 624 defensive snaps and earned an 89.0 PFF grade starting the last nine games of the season for the Vikings. Harris followed that performance up with a 91.1 overall grade in 2019 on over 1,000 snaps.
He wasn't quite as effective this past year on a Vikings' defense that lost its fair share of talent, but he still profiles as a high-end starting safety heading into the 2021 season.
Highest % of defensive snaps with two high safeties since 2019
As the table above shows, Mike Zimmer plays more two-high coverage schemes than just about any defense in the NFL, but Harris has also shown the ability to provide solid play in single-high looks — both at free safety and down in man coverage underneath. Still, if he were to change teams, it would make sense that he would look to go to a similar environment to the one he has had success in these past few years.
The Washington Football Team finished right about in the middle of the pack in two-high safety usage in 2020 — the first season with new head coach Ron Rivera and defensive coordinator Jack Del Rio — and have the fifth-most cap space to work with as of right now, per Over the Cap. Additionally, they could use a proven, veteran free safety to add to the roster.
Landon Collins isn't going anywhere with his contract, and Kamren Curl is coming off an impressive rookie season. However, both of those players are better suited for work around the line of scrimmage or in the slot. Collins actually may produce best as an off-ball linebacker. That opens the door for Harris — a UVA graduate and Virginia native — to return closer to home and man the free safety position on a defense that already has plenty in place heading into 2021.
Team fit: Washington Football Team
---
PFF free agent rank: 15
Like Harris in Minnesota, the cap situation could make it difficult for New Orleans to bring Williams back this offseason. That means one of the more talented young safeties in the NFL is likely to hit the open market.
Williams doesn't get enough credit for how well he has played to open his career. The first thing many think of is the play he didn't make as a rookie against Stefon Diggs in the playoffs, but the good far outweighs that one (very visible) blunder. Since entering the league in 2017, his 91.2 PFF grade ranks fourth among all qualifying safeties behind only Harrison Smith, Adrian Amos and Earl Thomas. Williams has been that good.
Any team looking to add Williams in free agency will be getting an upgrade at free safety, whether that be in single-high or split-field safety coverages. The former Utah Ute has played over 1,500 defensive snaps in both single-high and two-high coverage shells since entering the NFL, and he has earned overall grades above 85.0 in each. Scheme fit shouldn't be a barrier to any team signing Williams.
The Dallas Cowboys' new defense under Dan Quinn looks particularly appealing for Williams' skill set. Williams' 23 combined pass breakups and interceptions over the last four seasons are a top-15 mark at the safety position, and he's a big reason why the Saints have allowed a passer rating of just 79.3 to opposing quarterbacks on passes thrown 20 or more yards downfield since 2017 (seventh in NFL).
Williams brings the kind of range and coverage ability needed at the free safety position in Quinn's defense that should feature plenty of Cover 1 and Cover 3. Cowboys fans have been clamoring for a high-profile free agent acquisition for years at this point. Williams would qualify as that.
Team fit: Dallas Cowboys
PFF free agent rank: 21
Maye spent the first several years of his career in Jamal Adams' shadow — the Batman to Maye's Robin after both were taken in the first two rounds of the 2017 NFL Draft.
Adams' trade to the Seattle Seahawks opened the door for Maye to take the spotlight in the Jets defense during the 2020 season, and Maye flourished in that new role. His 82.8 PFF grade was the highest of his four-year career, and it was the highest overall grade of any Jets defender this past season.
Throughout his career and in 2020, Maye has graded better when lined up further from the line of scrimmage in free safety alignments.
Maye PFF grade by alignment since 2017
| | | |
| --- | --- | --- |
| Alignment | Snaps | PFF grade |
| Free safety | 2,328 | 87.4 |
| Any other alignment | 1,354 | 66.2 |
That deeper role is where he fits best, but the distinction isn't quite as pronounced when it comes to single-high vs. two-high safety defenses. Maye has done both, and we saw last season in San Francisco that Robert Saleh does not simply line up and run Cover 3 every snap despite what his background may suggest. The 49ers did a good job of mixing up looks, ranking in the top-10 defenses last year in Cover 3, Quarters and Cover 6 usage.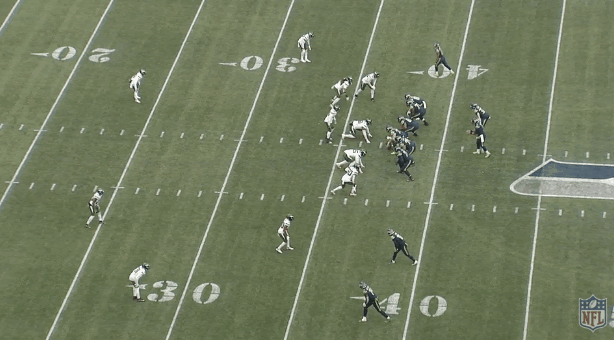 This interception against Seattle from the 2020 season shows the kind of playmaking ability Maye brings to the defense, and he's already taken on a large leadership role on the team — earning the 2020 Curtis Martin Team MVP award.
Per Jets team reporter Ethan Greenberg, general manager Joe Douglas said that re-signing Maye will be a priority for New York this offseason, and they certainly aren't short on the cap space to make that happen. Whether on a long-term deal or the franchise tag, there is no reason to believe that Maye won't be returning to the Jets in 2021 to help lead Robert Saleh and Jeff Ulbrich's defense.
Best team fit: Staying in New York
---
PFF free agent rank: 22
The Rams had a strong case for having the NFL's best defense in 2020, and while Aaron Donald and Jalen Ramsey were the clear headliners on that unit, Johnson's play at safety was also critical.
Removing a 2019 season affected by injury, Johnson has been as reliable as they come at the safety position, earning PFF grades above 80.0 in each of 2017, 2018 and 2020. His 85.3 overall grade this past season was the highest of his career and came on the back of 80.0-plus grades as a run defender, tackler and coverage defender.
On top of that, Johnson played over 250 snaps in box, slot and free safety alignments with the Rams in 2020. That versatility and reliability across all facets of the game gives him real value heading into free agency this offseason at 26 years old.
That strong play may have ultimately priced Johnson out of a second contract in Los Angeles. Per Cameron DaSilva, Johnson said in a recent live stream, "Sign a two-year, $20 million deal with the Rams? You sleep, buddy. I know my worth." The Rams have also looked to add young talent in recent drafts to the safety position — a list that includes Terrell Burgess, Jordan Fuller and Taylor Rapp. Chances are Johnson finds himself on a different team before the 2021 season kicks off.
The Jaguars have the potential to be the biggest spenders in free agency this offseason with over $75 million in projected cap space and few big names needed to re-sign. Of course, that also means they have a lot of holes to fill on their roster, safety being one of those holes.
Johnson would be a nice piece to pair with 2019 first-round rookie C.J. Henderson as Jacksonville looks to rebuild their secondary under first-year head coach Urban Meyer. He would immediately become their best option at either safety position and in the slot based on what he showed there in 2020.
Best team fit: Jacksonville Jaguars
---
PFF free agent rank: 50
Woods is a player that many Cowboys fans are eager to upgrade over at safety, but he has been a solid player in his own right since being taken in the sixth round of the 2017 NFL Draft by Dallas out of Louisiana Tech. His 73.7 PFF grade since 2017 ranks 42nd among 96 qualifying safeties. Woods' 1.19 wins above replacement over that same stretch are 25th most at the safety position, highlighting quality play across a high number of snaps.
Woods' natural position is free safety, but he has shown quality play when lined up in the box or closer to the line of scrimmage with some experience manning the slot, as well. As his blurb on our free agency rankings page states, that makes him a good fit on a team that uses interchangeable safeties.
Enter Minnesota. Below is the breakdown of how Anthony Harris and Harrison Smith lined up this past season for the Vikings.
Vikings safety duo snaps by alignment during 2020 season
| | | |
| --- | --- | --- |
| Alignment | Harrison Smith | Anthony Harris |
| Box | 355 | 271 |
| Free Safety | 423 | 614 |
| Slot | 132 | 144 |
| Other | 120 | 45 |
While Harris did play deep more often than Smith, the two could both handle a variety of assignments and were used accordingly. If the price tag on Harris gets too high — a real possibility — Woods makes sense as a replacement at a cheaper price point in that free safety role with multiple years of quality starting experience who has shown he can still come down and play in the box and slot.
Best team fit: Minnesota Vikings
---
PFF free agent rank: 67
Hooker has the potential to be the steal of free agency after a mediocre first three seasons in Indianapolis and just 70 defensive snaps played in 2020 before going down with a torn Achilles. With the Indianapolis Colts not picking up the former first-round pick's fifth-year option, Hooker will now test free agency. It's hard to see his market having much of a ceiling given that he'll be coming off a major injury with just 11 combined pass breakups and interceptions in his first four NFL seasons.
That lack of playmaking ability has been a disappointment because that's the area of his game that impressed most coming out of Ohio State in the 2017 NFL Draft. These were the things PFF pinpointed as Hooker's strengths in his scouting report back in 2017:
Has the natural speed, athleticism that can't be coached
Has the agility, closing speed to recover even when he takes a false step or turns the wrong way
Elite range, tracking skills
When he picks one off, he has the speed and vision to score from anywhere on the field
Trusts his reads and breaks earlier than any safety in the class
Those things all pointed to Hooker potentially becoming one of the better playmaking single-high safeties in the NFL. That showed at times in Indianapolis. The play below with Hooker as the single-high free safety is clearly a poor throw by Sam Darnold under pressure, but Hooker also took advantage of that mistake by reading where the ball was going, getting to his spot and capitalizing with an excellent return.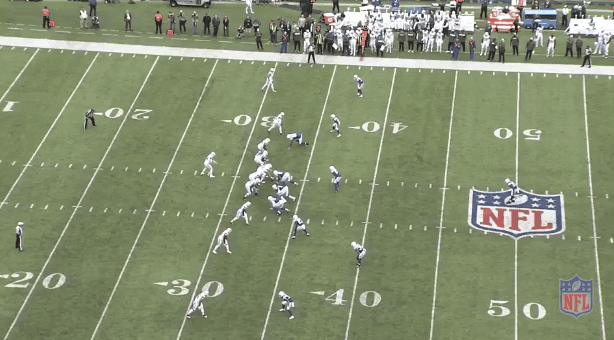 The problem is that Hooker didn't get a ton of those opportunities in Indianapolis. The Colts utilized two-high safeties on 1,309 of their defensive snaps from 2017 to 2019 (ninth-most in the NFL). Meanwhile, Gus Bradley — one of the more prominent Cover 3 defensive minds in the NFL — used two-high safeties on a league-low 527 defensive snaps over that same timeframe as defensive coordinator for the Los Angeles Chargers.
That sets me up for Hooker's ideal team fit this offseason. The Las Vegas Raiders defense under defensive coordinator Gus Bradley is in desperate need of playmakers in their secondary. Johnathan Abram should get another opportunity as the strong safety in the "Kam Chancellor role," but Las Vegas has no clear answer at the free safety position right now.
Hooker is a potentially cheap option to fill that hole on the Raiders' defense. His projected contract on the PFF free agency page sits at just one year and $2.5 million — essentially a prove-it deal. With little salary cap room to maneuver this offseason, it may be difficult for the Raiders to go after top options like Simmons, Harris and Williams, but Hooker is certainly a realistic target that makes sense in Bradley's scheme.
Best team fit: Las Vegas Raiders
---
PFF free agent rank: 70
Injuries have played a major role in Neal's first five years in the NFL. A torn ACL and Achilles cost him most of his 2018 and 2019 seasons, respectively, after Neal earned a Pro Bowl berth for his play in 2017. His grading profile never quite reached elite territory, but Neal has provided steady play in all three of his full seasons for Atlanta — picking up PFF grades of 73.2 as a rookie in 2016, 72.0 the following year and 68.2 in his return in 2020.
Neal is not someone you want to play deep all that often, as he is better suited for a box/slot role in a defense. That disparity was particularly pronounced this past season. Neal earned an overall grade of 81.8 in box and slot alignments (on 641 defensive snaps) compared to 39.5 in free safety alignments (226 snaps). You want him around the line of scrimmage where he can make plays against the run and work underneath routes in coverage.
That's the profile of a player that the Jets will be looking for one year removed from trading away Jamal Adams. Even if New York brings back Maye — which I expect they will — they may not stop there.
Ashtyn Davis is penciled in as the starter next to Maye right now, but they don't necessarily complement each other all that well. Davis' ideal role is as a deep safety where he can really showcase his athleticism and range while minimizing some of his issues in the box surrounding his size. Unfortunately, Maye is also better suited to play deeper at free safety, as I outlined earlier. That means the Jets could add a more physical presence in the box like Neal.
Neal's injury history means that it's unlikely that he will break the bank with a deal this offseason. His current projection from PFF at two years, $10 million, is a reasonable price to pay for a team that has the cap space New York has this offseason, and he has some upside baked into that price point.
It's a potential match that has some legs, as well. ESPN's Rich Cimini wrote toward the end of January that Neal is a name to watch given his history with new Jets defensive coordinator Jeff Ulbrich (in Atlanta) and Maye (teammate at Florida).
Best team fit: New York Jets