• Las Vegas Raiders tight end Darren Waller is still in search of a new contract — one expected to make him the NFL's highest-paid tight end.
• QB Jimmy Garoppolo and the San Francisco 49ers agreed to a reduced contract for 2022, providing the veteran a chance to depart in a trade or following the season.
• Offensive line continues to be a priority position group for many teams, although "scarcity" this year due to injuries and lack of quality play has thinned out some teams' depth.
---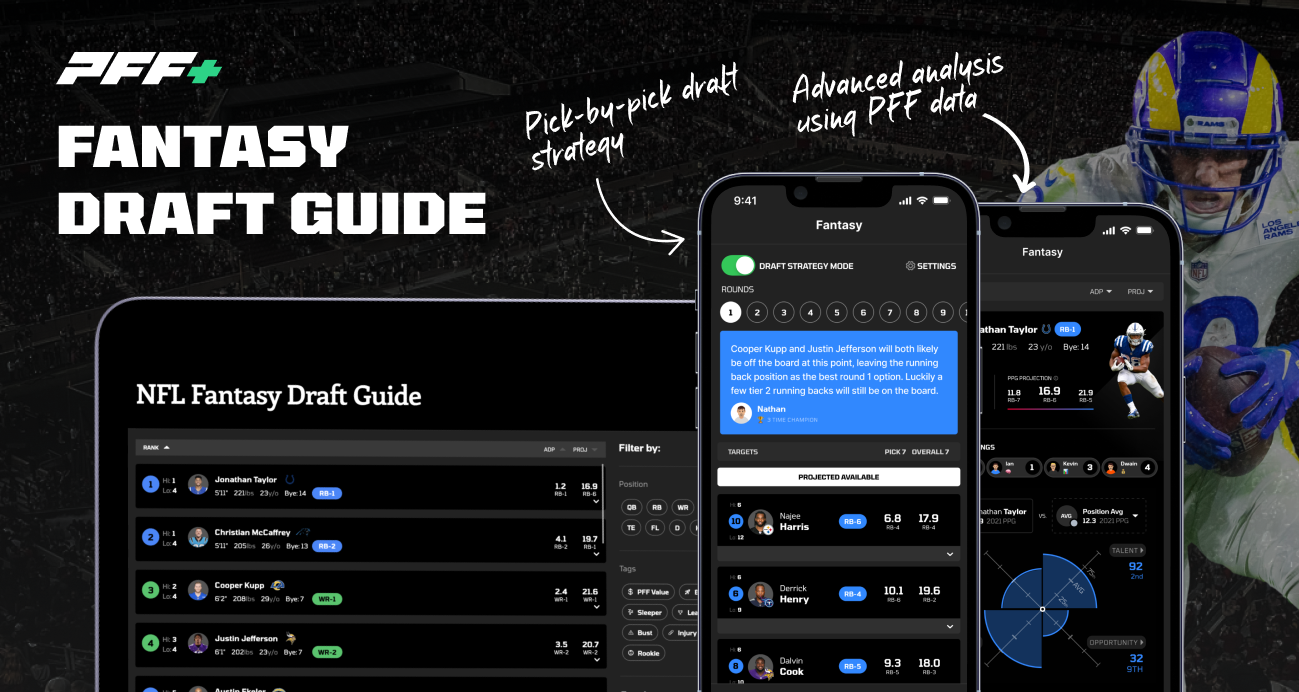 ---
Agents around the league expect Las Vegas Raiders tight end Darren Waller to sign with a very prominent agent after he opted to hire new representation last week, and for a long-term deal to get done with the Raiders before Week 1.
Waller is expected to become the highest-paid tight end in the NFL in terms of new money average per year, according to CBS Sports' Josina Anderson. However, Waller seemingly has issues with the guarantees and/or structure of the current offer, which led to his changing agents.
San Francisco 49ers tight end George Kittle is currently the highest-paid tight end in the NFL based on APY, at $15 million per year.
Waller has two years and $14 million totals remaining, with no guarantees, on his current deal, which runs through the 2023 season. He has missed almost all of training camp with a lingering hamstring injury that a source described as minor. Perhaps a new contract will help further along the recovery process.
---
Scouts we talked to around the NFL were surprised that the San Francisco 49ers ultimately wound up keeping Garoppolo on a reduced contract worth $7 million with another $9 million in play-time incentives and no-trade and no-franchise tag clauses. One scout previously believed the 49ers' only course of action was a trade or release. Garoppolo can still be traded now; he just needs to approve any potential destination.
One scout believes it sets up an awkward situation for starter Trey Lance and wonders about San Francisco's degree of confidence in the young starter. Still, the 49ers did go the entire summer with Lance practicing with the first team and Garoppolo throwing separately, ensuring the roster knew it was Lance's team.
The 49ers are cautiously optimistic about Lance's potential this season, though ultimately he's an unknown even to his own team based on his lack of playing time over the past two seasons.
The new contract does make Garoppolo much easier to trade if a starting quarterback goes down with a significant injury. The new team would take on what's remaining of his $6.5 million salary, $500,000 in per-game roster bonuses and any incentives. Garoppolo previously counted $25 million against the cap.
---
TEAMS CALLING AROUND ABOUT WIDE RECEIVERS
Most NFL teams do some digging on players who can upgrade the bottom half of their roster at this time of year. The Arizona Cardinals, Indianapolis Colts, Las Vegas Raiders, Los Angeles Chargers and Los Angeles Rams, among other contending teams, have checked in on the status of wide receivers who can contribute on offense or special teams, per a source. It might be too late for a trade, so a waiver claim or priority practice squad signing seems more likely if the right player or players become available.
---
OFFENSIVE LINE HELP A SCARCITY?
Many teams need help on their offensive line right now, and there are some big names being talked about around the league as potential trade candidates. One league source said, "OL scarcity is real." It certainly seems like offensive linemen are getting injured this summer at a higher rate than other positions.
We identified Raiders 2021 first-round pick Alex Leatherwood as a potential surprise cut or trade candidate last week. That report has since been confirmed by multiple media outlets. Leatherwood is far down the Raiders' depth chart, and Las Vegas' offensive line situation is already shaky. Leatherwood was a reach as a first-round pick last year. He'd come to a new team with a three-year, $5.9 million fully guaranteed contract. Outright releasing Leatherwood would cost Las Vegas $4.6 million in cap space.
A source said the current expectation is that New England Patriots offensive tackle Isaiah Wynn will stick on the roster, though the team could use the salary cap relief (over $10 million) a trade would provide. New England actually is looking for offensive line depth, so they'd be further weakening an already precarious situation by trading an established starter.
We'd be a little surprised if the Patriots traded away or added a starting-caliber piece before Week 1, though all it takes is one buyer or seller to blow them away.