Every team sport is played out in a series of interactions between offensive scheme and defensive scheme. In certain free-flowing, transitionary sports — such as hockey, basketball and soccer — players are continuously moving to try to create or take away an advantage. In football, the interactions are more codified. The offense lines up, the defense matches the alignment, the play is run and then it is done all over again 25 seconds later.
[Editor's note: Subscribe to PFF ELITE today to gain access to PFF's Premium Stats and new Player Grades experience in addition to the 2020 NFL Draft Guide, 2020 Fantasy Rookie Scouting Report, PFF Greenline, all of PFF's premium article content and more.]
The offense pokes and prods the defense to discover its weakness on a game-by-game and season-by-season basis. One of the most common interactions in the modern professional football game is the offensive trips alignment against the Cover 3 defense.
Trips Formation vs. Cover 3 Defense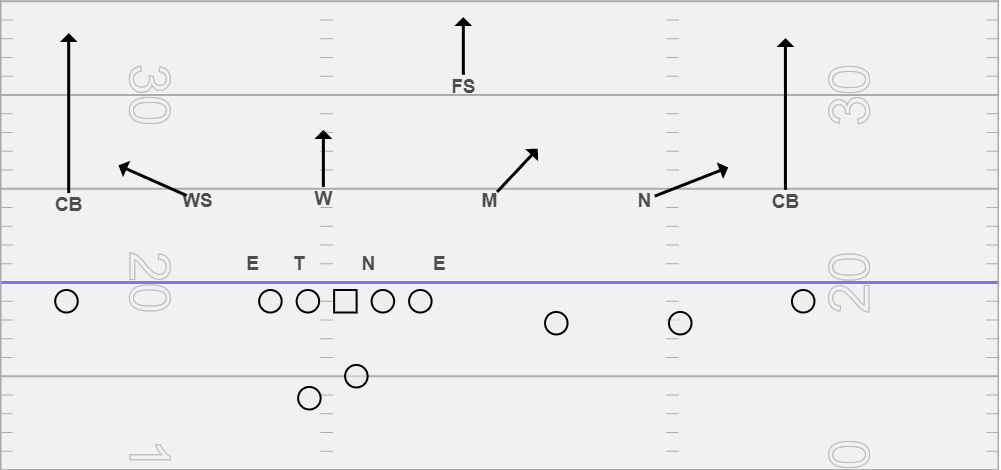 PFF has formational data going back to 2006, which shows the rise of these "3×1" formations. As the fullback has become a critically endangered species, there have been more openings for offenses to feature 3×1 and 2×2 formations. The interesting part is that not only are trips formations replacing traditional fullback formations, they are also taking a small chunk out of the 2×2 plays.
Percentage of Pass Plays from Trips and 2×2 Formations | 2006-2019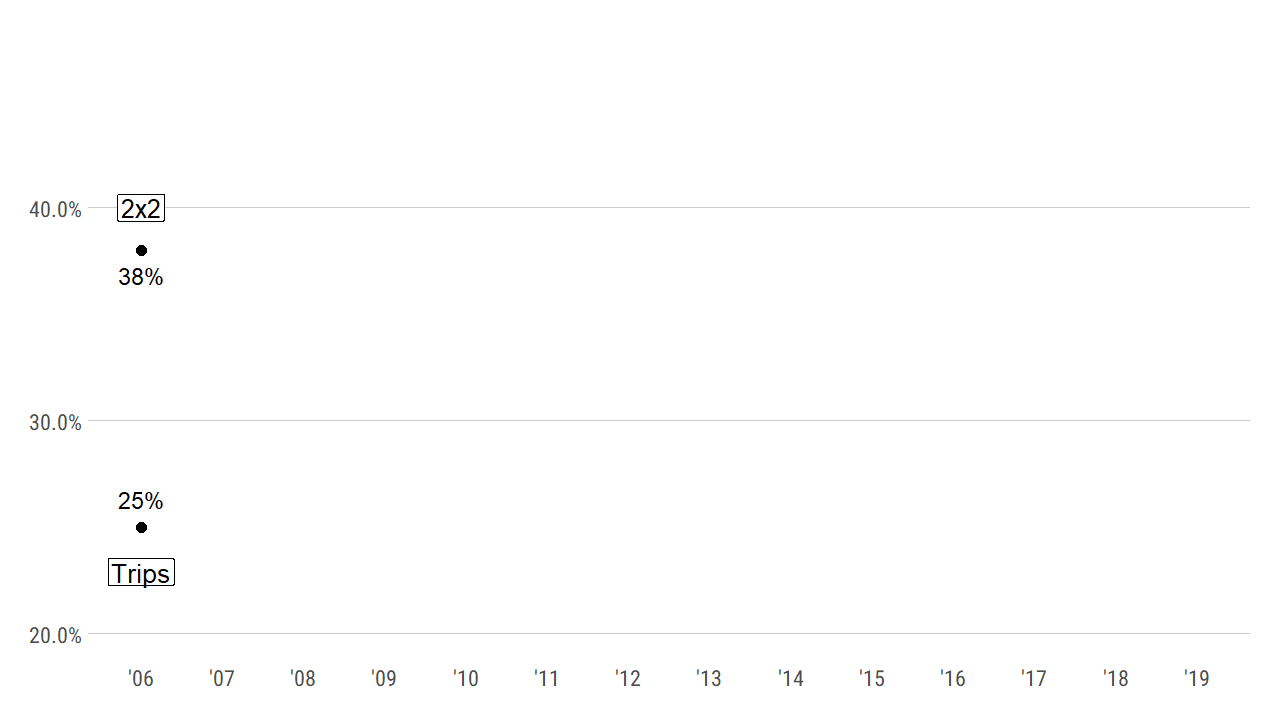 In 2013, after a century-long battle, trips passed doubles as the formation of choice in the NFL. It's an anniversary we don't celebrate nearly enough. Offenses needed a way to stretch defenses to their limits, and the balanced 2×2 sets were not cutting it anymore.
While this tendency switch was happening on the offensive side of the ball, defenses moved into the one-high, Cover 3 era of professional football. Cover 3 has been around for a long time, but the late '90s and 2000s showed off the rise of the two-high safety, Tampa 2 scheme that became a household name. We have coverage charting data going back only to 2015, but defenses have lined up with only one safety on almost 60% of all passing snaps. If teams are going to play with one high safety, the only zone concept they can really play is Cover 3. Trips against Cover 3 accounts for about 13% of all passing plays, making it the most played-out battle in football.
Subscribe to PFF Edge to continue reading
Already have a subscription? Sign In