Baker Mayfield threw for 89 yards and two touchdowns to finish his offseason on a high and put his Carolina Panthers out of sight of the Buffalo Bills.
In the end, the Panthers beat the Bills 21-0 in a result that never really looked in doubt.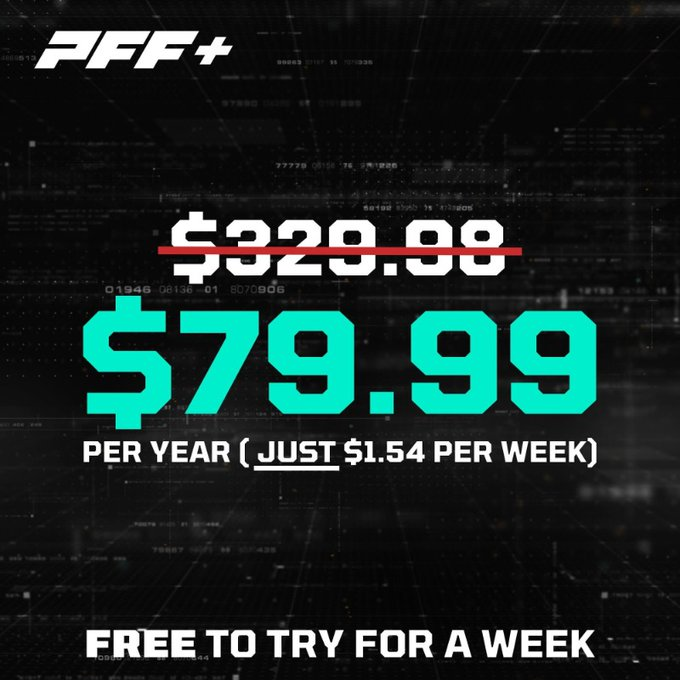 Offensive player spotlight: Mayfield went 5-of-9 for 48 yards and two touchdowns from a clean pocket. He threw 6.9 yards down the field on average and short of the sticks on 60% of his attempts.
Defensive player spotlight: Panthers LB Frankie Luvu racked up four defensive stops against the run and two hurries as a blitzer.
Rookie player spotlight: Panthers guard Cade Mays kept a completely clean slate in pass protection on first review. He didn't allow a single pressure across 15 snaps.
Early offensive line analysis: The Bills offensive line was far from great tonight, giving up two sacks and 10 hurries across 30 snaps. It could have gone worse, too: They also combined for a further 10 losses that didn't end up as pressure.
Betting Summary
| | | |
| --- | --- | --- |
| Betting Odds | Closing | Result |
| Spread | CAR -5.5 | CAR Covers |
| O/U | 41 | Under |
Box Score
Passing
Buffalo Bills
Player
Fantasy
Comp/Att
Yds
YPA
TD
Int
Matt Barkley
4.0
9/13
100
7.7
0
0
Case Keenum
0.9
8/13
46
3.5
0
1
Carolina Panthers
Player
Fantasy
Comp/Att
Yds
YPA
TD
Int
Baker Mayfield
12.0
9/15
89
5.9
2
0
Sam Darnold
8.1
5/11
49
4.5
0
0
PJ Walker
2.0
8/10
50
5.0
0
0
Rushing
Buffalo Bills
Player
Fantasy
Car
Yds
YPC
TD
Long
Raheem Blackshear
7.9
13
47
3.6
0
12
Matt Barkley
4.0
1
0
0.0
0
0
Duke Johnson
3.2
6
20
3.3
0
10
James Cook
2.3
3
13
4.3
0
9
Case Keenum
0.9
2
1
0.5
0
2
Carolina Panthers
Player
Fantasy
Car
Yds
YPC
TD
Long
Baker Mayfield
12.0
1
4
4.0
0
4
John Lovett
11.1
14
35
2.5
0
7
D'Onta Foreman
9.6
3
6
2.0
0
5
Sam Darnold
8.1
2
1
0.5
1
1
Chuba Hubbard
5.9
4
4
1.0
0
7
Giovanni Ricci
1.8
1
0
0.0
0
0
Receiving
Buffalo Bills
Player
Fantasy
Tgt
Rec
Yds
YPT
TD
Neil Pau'u
8.6
5
4
46
9.2
0
Raheem Blackshear
7.9
2
2
12
6.0
0
Isaiah Hodgins
5.9
6
4
19
3.2
0
Tommy Sweeney
5.6
2
2
36
18.0
0
Duke Johnson
3.2
2
1
2
1.0
0
Jake Kumerow
2.4
3
1
14
4.7
0
James Cook
2.3
1
1
0
0.0
0
Quintin Morris
2.2
3
1
12
4.0
0
Tanner Gentry
1.5
2
1
5
2.5
0
Carolina Panthers
Player
Fantasy
Tgt
Rec
Yds
YPT
TD
Shi Smith
12.2
4
3
32
8.0
1
John Lovett
11.1
4
4
36
9.0
0
D'Onta Foreman
9.6
2
2
10
5.0
1
Chuba Hubbard
5.9
6
3
25
4.2
0
Tommy Tremble
5.3
4
3
23
5.8
0
Charleston Rambo
4.1
3
2
21
7.0
0
Stephen Sullivan
3.1
1
1
21
21.0
0
Giovanni Ricci
1.8
1
1
8
8.0
0
Derek Wright
1.6
1
1
6
6.0
0
Ra'Shaun Henry
1.3
2
1
3
1.5
0
Josh Babicz
1.3
1
1
3
3.0
0
Rashard Higgins
0.0
1
0
0
0.0
0
Terrace Marshall Jr.
0.0
1
0
0
0.0
0