The PFF 101 is published, and it celebrates the best 101 individual performances from the 2021 NFL season, including some of the most important postseason runs ever put together.
---
Click here for more PFF tools:
Rankings & Projections | WR/CB Matchup Chart | NFL & NCAA Betting Dashboards | NFL Player Props Tool | NFL & NCAA Power Rankings
Best Bets Tool
---
With over 2,000 players taking snaps each season in the NFL, there are going to be some excellent seasons that miss the cut, so here is a chance to throw a little recognition toward the 10 players that didn't quite make the list (in no particular order).
Jones ended up playing in the Pro Bowl and was by far the best rookie quarterback this season. Jones finished the season with an 80.4 PFF grade — more than 15 points higher than the next-best rookie. His adjusted completion rate (75.0%) was also the best and at one point in the season, he had the lowest percentage of uncatchable, inaccurate passes thrown. He finished the year ranked fifth in that category. Jones was impressively composed for a first-year quarterback but now needs to show that his physical limitations don't place a cap on how good he can be going forward.
Carolina's offensive line was one of the worst units in the NFL, but Moton was the lone rock of the group at right tackle. Inevitably, given what was around him, this wasn't Moton's best year, as he ranked 78th on the PFF 101 last year on the back of his best season in the NFL, but even this year, he allowed one sack and 27 total pressures from 713 pass-blocking snaps and was a solid run-blocker. Moton is proof that players can have excellent seasons within poorly-functioning units.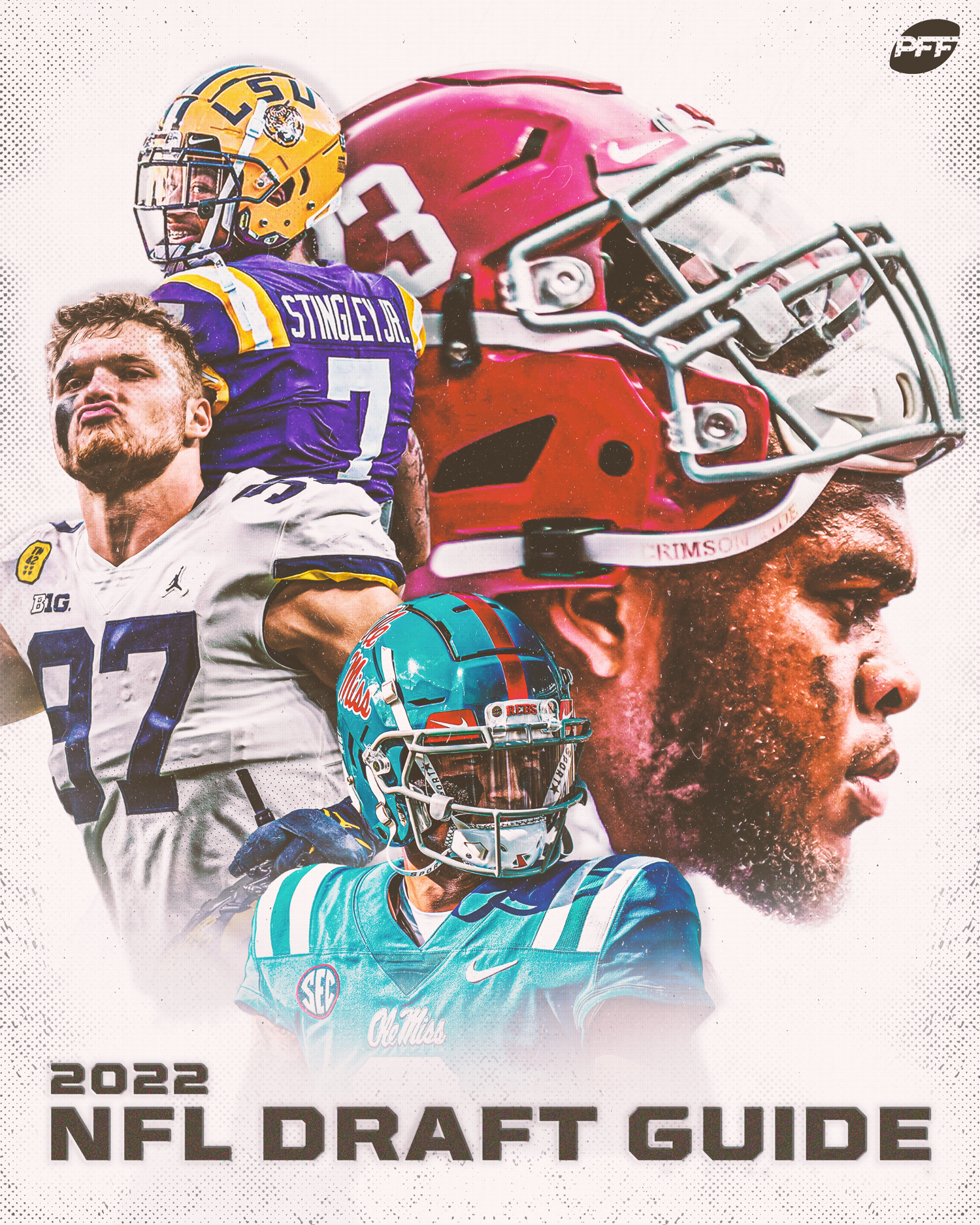 Poyer's partner at safety, Micah Hyde, made the list, and Poyer is rarely far away from him in terms of performance and PFF grade. This season, Poyer's 77.7 grade was one of the best of his career, and his 86.8 coverage grade ranked sixth among safeties in the league. Poyer and Hyde are the two players who consistently perform at an elite level for the Bills defense, and each is a big reason that unit was the best in the NFL in a variety of statistical categories.
Ingram made a significant impact for two different teams this season. He recorded 18 pressures from 140 rushes across six games for the Pittsburgh Steelers before they inexplicably decided to ship him off to Kansas City. When he was with the Chiefs, he generated 33 pressures from 320 rushes and allowed defensive coordinator Steve Spagnuolo to move Chris Jones back inside, where he is one of the best players in the league. Ingram also made some key stops in high-leverage situations and posted his best PFF grade against the run since 2016.
The Raiders offense went through some trauma this season, losing head coach John Gruden to a scandal and then cutting Henry Ruggs III. Darren Waller missed significant time due to injury, leaving players such as Renfrow to pick up some significant slack. Renfrow responded with a career year by any measure, as he topped 1,000 receiving yards for the first time in his career and saw 11 targets in the team's only playoff game.
Bates didn't have as strong a season as he did a year ago, when he ranked No. 24 on the list, but he catapulted himself into the conversation with an outstanding playoff run in which he was a huge part of Cincinnati winning a series of close games and coming close to doing so again in the Super Bowl. Bates accumulated two interceptions and three pass breakups in four playoff appearances and recorded three of his best games of the year.
Cornerback is an inherently volatile position in the NFL, subject to the whims of chance and opposition as it is a player's individual performance. Even within that context, Marshon Lattimore is a streaky player, and this season was no different. There is a nine-game subset of his year in which he has the best PFF grade in the NFL, but also a run of six weeks where he had a coverage grade of 41 and ranked among the worst corners in the game. The good outweighed the bad in his season overall, but that middle run was enough to keep him off the list.
The consistency Evans has shown throughout his NFL career has been remarkable, so it shouldn't be surprising that he posted another productive year, stepping up his game when the games counted the most in the playoffs. Evans averaged 1.77 yards per route run for much of the season but that improved to at least 2.29 in each of his last three games when the Bucs were either fighting for seeding or to stay alive in the playoffs. Evans' targets generated Tom Brady a 128.5 passer rating.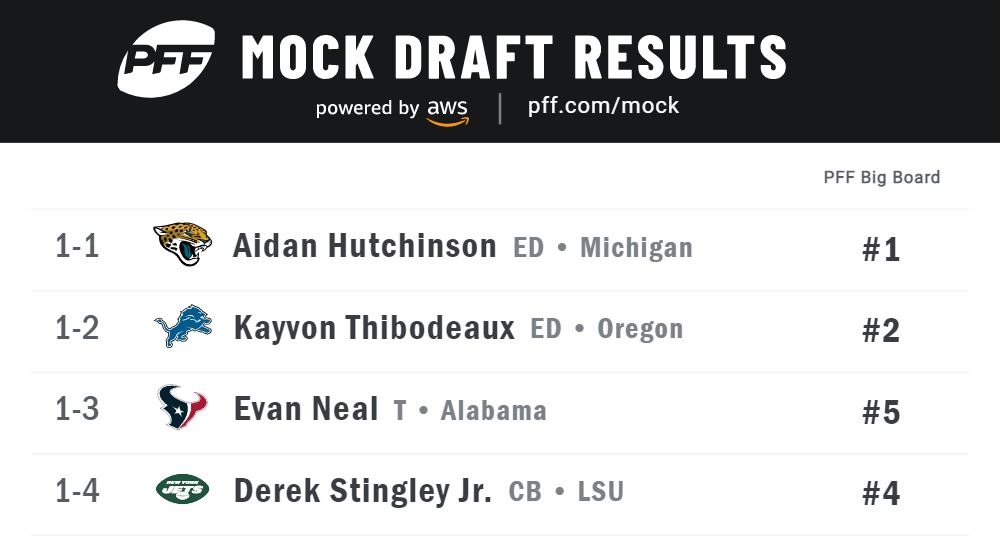 Connor had one of the more unlikely standout seasons this year. Before the season, Conner wasn't even necessarily going to be Arizona's primary back, but he ended up carrying the ball 206 times (including the playoffs). He only averaged 3.7 yards per attempt, but 2.8 of that came after contact, and he broke 40 tackles on his way to scoring 16 touchdowns. He also chipped in with 385 yards from 41 targets in the passing game.
Franklin-Myers has improved each season in the NFL. He finished 2021 with a career-high in PFF grade (80.3), pressures (53), defensive stops (19), and even had the first interception of his career. Franklin-Myers also had the largest role in terms of playing time that he has had thus far, racking up 717 snaps of action on defense. Another improvement next season will certainly see him jump onto the list in a year's time.