As Patrick Mahomes pointed out Monday, we are now less than a month away from regularly scheduled NFL football, and with training camps underway amid strict safety protocols, it's time to start getting cautiously excited about the 2020 season.
As such, let's dive right into an absurd prediction exercise!
PFF's play-by-play grading, coupled with the hundreds of individual data points we collect on any given NFL play, help form one of the most powerful, predictive databases anywhere in football. And yet, we know the game is still one of so many variables that the best we can do is tilt the odds in your favor rather than give you a cheat sheet with all of the answers several months in advance.
So, let me pull from our treasure trove of information and give my take on how the upcoming season will pan out on the field.
Many of my picks are simply playing the odds, but we know an NFL season never pans out that way. There are surprises and shocks every year that would have been impossible to predict without the use of a crystal ball, so I have taken my best guess in certain spots at forecasting some of those surprises.
Subscribe to PFF's EDGE or ELITE subscriptions to get access to the following tools, charts, etc. 
– All Premium Article Content
– Fantasy Football Rankings & Projections
– Fantasy Football Draft Guide, Cheat Sheets & Advanced Stats
– Fantasy Football Mock Draft Tool (DraftMaster)
– Fantasy Football Strength of Schedule Matrix
– NFL Player Grades
– NFL Premium Stats
Division Winners
For the first time in decades, the AFC East is firmly up for grabs. Signing Cam Newton put the New England Patriots on equal footing once again, given that Bill Belichick remains in place, but Buffalo has the better roster top to bottom, so they're going to take the division for the first time since 1995 when Jim Kelly was their quarterback.
The Pittsburgh Steelers almost made the playoffs last season with Mason Rudolph and Duck Hodges at quarterback. Ben Roethlisberger in any form should transform them immediately into contenders, but the Ravens have one of the best rosters in football, and I don't think the league is finding Lamar Jackson's Kryptonite anytime soon.
I think the AFC South is a three-horse race, with the Jags playing spoiler to the other teams. The Colts have been building a very solid team and felt they were a quarterback away from contending last year. If Philip Rivers can be that quarterback after just a 74.0 overall PFF grade last season, the Colts might sneak the division crown.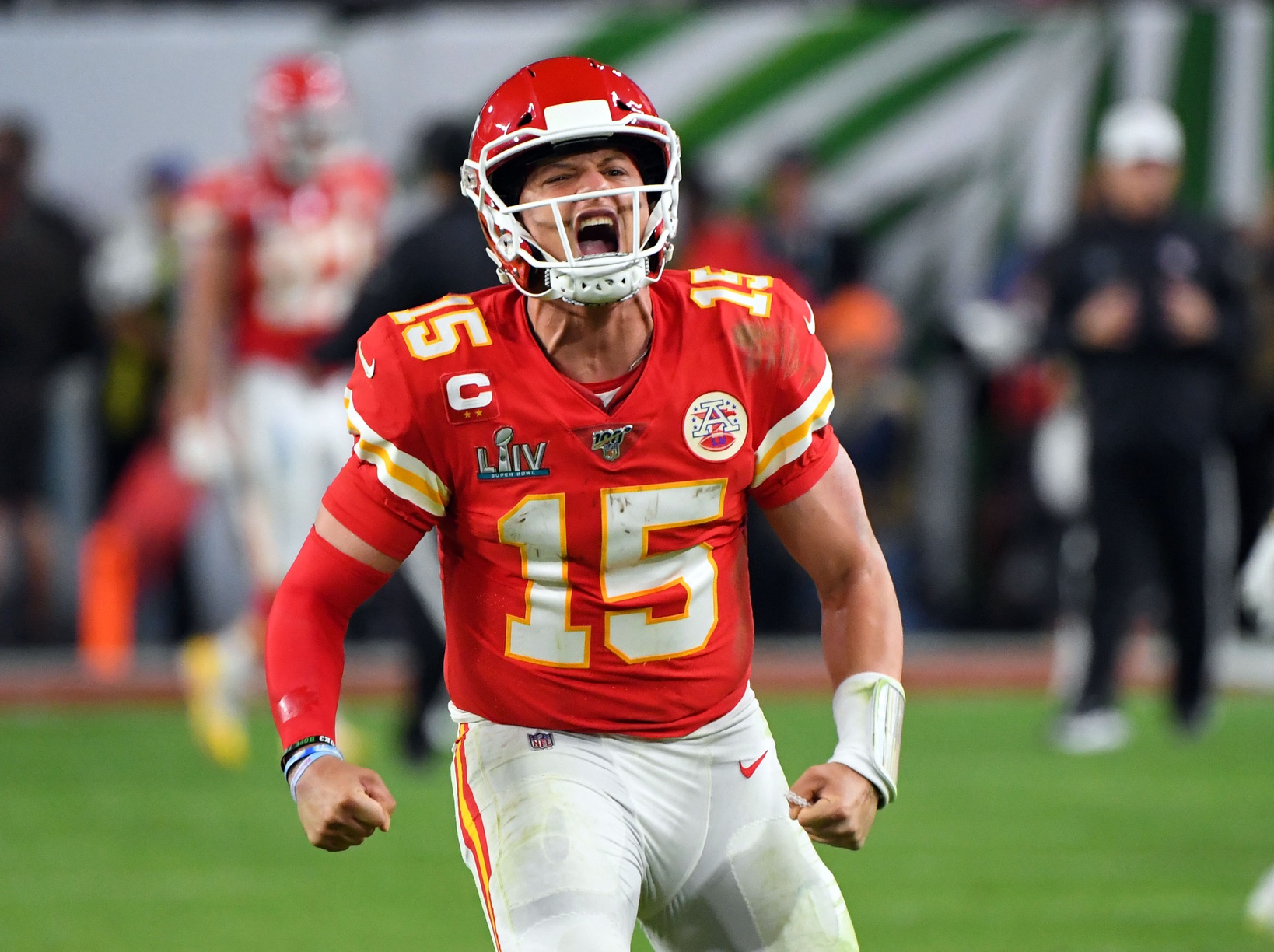 You'd be crazy to bet against Patrick Mahomes, but the AFC West could be a tough division this year. The Chargers have a great roster and will be a tough team if they can get passable quarterback play, while Denver similarly needs Drew Lock to be the guy they think he is. Mahomes is a superstar, however, and sits in the top tier at the most important position.
The NFC East should be a two-horse race between the Cowboys and the Eagles, but there are just too many things pointing in Dallas' favor right now. The coaching change should immediately make this team significantly better, given the biggest charge against them recently has been underachieving, and the draft they had just puts them over the top.
I don't know that the Packers' draft actually made them a better team for 2020, and their record and appearance in the NFC Championship game last season may have flattered them. But you can make the case that the Vikings got even worse over the offseason after key losses in the secondary, along the defensive line and, of course, in the wide receiver room with Stefon Diggs. Ultimately, even a declining Aaron Rodgers has the third-most big-time throws (70) of any passer in the past two seasons.
The Saints may have the best top-to-bottom roster in the NFL. Their issue is whether Drew Brees can keep cooking in the month of December and into the postseason. In the closing weeks of each of the past two seasons, he has multiple games with PFF grades in the 60.0s or worse.
When in doubt, err on the side of the best quarterback, and right now Russell Wilson is the best quarterback in the NFL not named Patrick Mahomes. The 49ers will need to battle against the inevitable Super Bowl hangover, and though Seattle has some issues, they have added some immediate impact pieces at key spots (Jamal Adams, Quinton Dunbar).
Wild Card Teams
AFC:
The Steelers and Texans could easily win their respective divisions, but I'm also buying into the Cleveland bounceback given the team's offseason. The hype this time a season ago wasn't baseless — it was just neutralized by the things that went wrong. Almost all of those problems have been addressed this offseason, so the positive things there should flourish.
NFC:
I'm predicting the 49ers to get beaten out by the Seahawks for the division, but they're still going to be good. Kyle Shanahan is too good of a coach for this team to disappear over one disappointment. The Eagles will likely run Dallas close, and Tom Brady's move to Tampa will get them to the postseason because he will flourish with improved weaponry around him. Brady's 79.0 PFF grade last season was his lowest since 2009, but his highest-graded wideout (Julian Edelman) had a mark of just 72.4.
#1 Seeds
Let's not overthink this. These are the two best rosters in football, and while getting past Mahomes and the Chiefs will always be a challenge, the Ravens have all the pieces in place to roll through the league this year. They had the strongest team in 2019, according to PFF's ELO model, and have only improved this offseason after adding Calais Campbell to the defensive line. Drew Brees is physically declining, but it's feasible he still has enough in the tank for the Saints to at least make it to the postseason as the No. 1 seed, even if he might not have enough juice left once they do.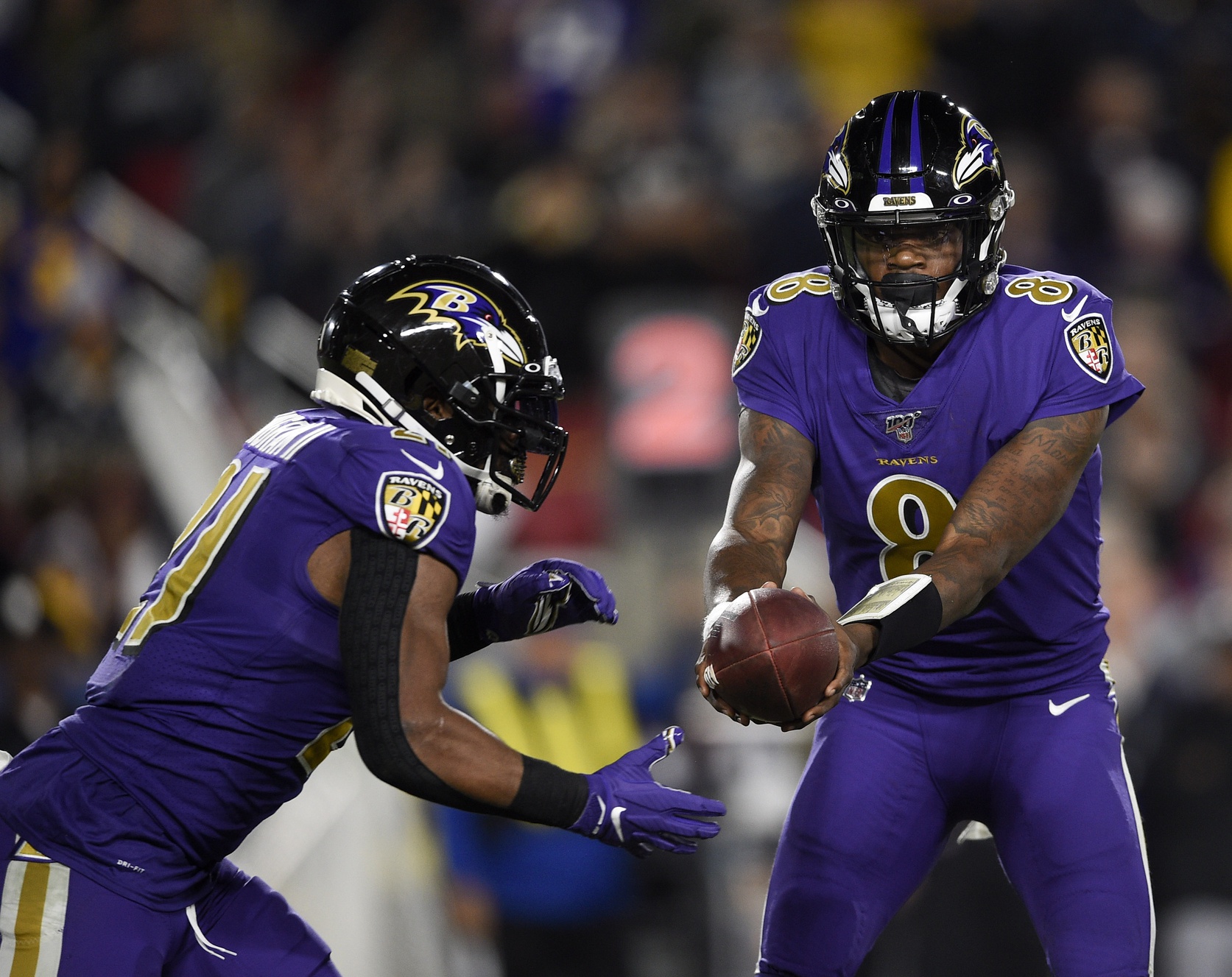 2020 will right the wrong of 2019 from Baltimore's point of view in a similar way to the Chiefs having their redemption this past season when it looked like Mahomes was going to take them all the way in 2018. If the league hasn't figured out how to stop Lamar Jackson — and he may be such a singular force that there is no magic blueprint to be discovered — it's hard to see how anybody will contain this team without the benefit of some lucky breaks again and burying them in a significant deficit in the playoffs to change the game flow.
It's hard to find an area on the Jets' roster where they look good heading into the season, and they have question marks in the most important areas. Their highest position group rank in PFF's preseason previews was 17th, and that was for their tight ends. They have made a lot of improvements to the roster, but those are moves that may not pay off until a year or two down the line. If Adam Gase can't coach consistent performances out of Sam Darnold, the team could be vying for the top pick in the draft.
I made this pitch on the PFF NFL Podcast recently: Deshaun Watson could actually improve significantly as a quarterback without DeAndre Hopkins as a safety net for him. We saw something similar happen to Matthew Stafford when Calvin Johnson retired, and his PFF grade jumped from 65.7 to 81.4. Watson has had back-to-back seasons with a PFF grade a little above 80.0, and he is one small jump away from being in the MVP conversation with the likes of Patrick Mahomes, Lamar Jackson and Russell Wilson.
Quarterbacks have the easiest track to rookie of the year honors, but the lack of a preseason this year will harm them right out of the gate, in my opinion. We may not see Tua Tagovailoa and Justin Herbert for most of the year, leaving Joe Burrow to try and flourish behind one of the worst offensive lines in football.
At that point, it's a free for all, but Chase Young has the chance to be special at the NFL level, and the history of players with a similar college grading profile (Joey Bosa, Nick Bosa, etc.) is to hit the ground running. Last season, Nick Bosa broke the rookie record with 80 total pressures, and Young's college grades were slightly better over their careers at Ohio State. For an outside bet, I'd go with Jacksonville Jaguars wideout Laviska Shenault — the forgotten man (don't underestimate how explosive he can be in a limited role).
Nick Chubb came so close a season ago, ending the year just 45 yards behind Derrick Henry for the crown. Over the past two seasons, no back has a higher PFF rushing grade than Chubb's 91.5 mark. He has one of the best broken tackle rates in the league, and his team just added a tackle Jack Conklin, who has the No. 6 PFF run-blocking grade in the league over the past two years. With the swing toward the run game thanks to Kevin Stefanski's arrival, Chubb is well-positioned to finish one spot higher in the rankings next season.
Previous sack totals are a bad way of predicting future sacks. Pressure totals are a far greater predictor, but there are certain players who tend to skew toward sacks as a high percentage of their pressure. Combining those two would seem to lead you in a good direction, particularly when combined with PFF grades to show a qualitative performance measure.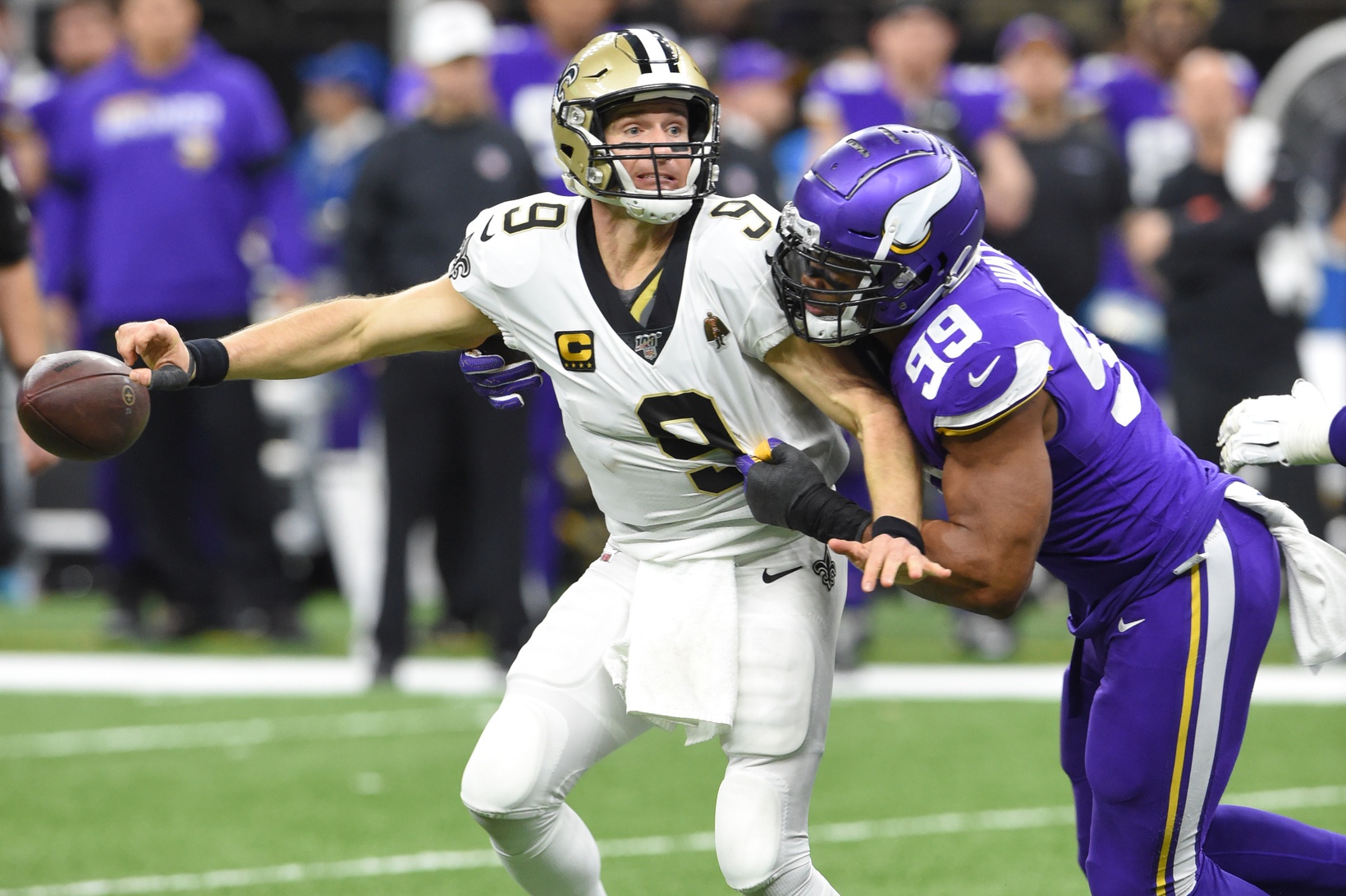 Danielle Hunter had a career-year in 2019, seeing his overall PFF grade jump more than 10 grading points and, including the postseason, accumulating 97 total pressures. Hunter has always had a knack for generating sacks, but now his pressure totals and PFF grade have matched those box-score stats.
If Alex Smith so much as makes the Washington Football Team roster, he should be guaranteed the Comeback Player of the Year award. This one isn't about grades, or stats or advanced data. It's about the fact that an infection resulting from his devastating leg break almost cost him that leg entirely. Anyone who watched ESPN's documentary on his recovery, Project 11, would agree that making it back onto an active NFL roster would be one of the greatest comebacks in NFL history, regardless of whether he makes it any further.