The Los Angeles Rams believe that they can get back to a Super Bowl with the acquisition of quarterback Matthew Stafford from the Detroit Lions, and they were prepared to pay big via trade to make that happen.
The NFL can, at times, be summed up with clichés. As everybody knows, you "build through the NFL draft," but the problem with that aphorism is that the "draft is a crapshoot." And those two nuggets of tried-and-tested NFL wisdom work directly against one another.
Balancing that tension causes great difficulty for teams trying to assemble a championship-caliber roster. The prevailing wisdom says that the way you counter the draft being such a "crapshoot" is to "buy more lottery tickets," and that the smartest teams are the ones that understand the strike rate for everybody is low and so the team with the most chances at winning tend to take home the prizes.
The Rams are doing it differently, however. And as of this moment, it's tough to say definitively that they're wrong.
When the trade for Stafford becomes official, the Rams will be poised to go seven consecutive years without picking in the first round. In an era where draft capital is considered king, that seems like madness.
I assumed that was unprecedented in NFL history, but Washington went the entire decade of the 1970s without a first-round draft pick before selecting Hall of Famer Art Monk with their first-rounder in 1980. That was a time before the salary cap and all of the current team-building restrictions, however, so a team willing to spend could bypass the draft and construct a far more expensive but experienced roster much more readily than you can today.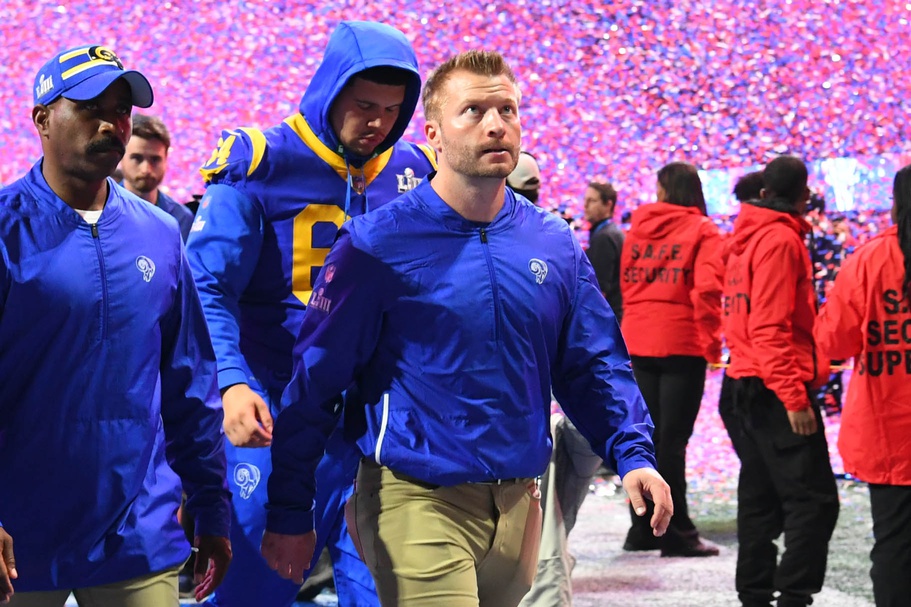 The Rams have already been to a Super Bowl during the Sean McVay regime, and while things certainly regressed from that stellar 2018 campaign, they still won 19 games over the following two seasons.
The 2019 season was seen as a major disappointment because of how far they regressed and the fact that they finished third in the NFC West, but they still went 9-7 despite an offensive line that fell to ruin. This past season, they fielded the league's best defense and were knocked out of the playoffs by an imperious Aaron Rodgers. So, reports of the team's demise may have been greatly exaggerated.
Subscribe to PFF Edge to continue reading
Already have a subscription? Sign In