Now that the 2019 season is nearly over, we can look back at the moves that were made last offseason and see what worked and what didn't. As is always the case, some teams were improved and some mistakes were made, but that doesn't mean those mistakes have to be repeated this offseason.
These five lessons can keep teams from doing just that. 
Lesson No. 1: Stop believing that the next running back is the exception
It would be nice if this lesson weren't necessary, it really would be. Alas, I have been emphatically told in recent weeks that Derrick Henry is different. He's too big and too fast to be compared to other running backs: "find another Henry," they say. My colleague Timo Riske summarized the phenomenon best in this tweet.
2018: Gurley is the one unique RB who changes the complexion of the game

August: Zeke is the one unique RB who changes the complexion of the game

September/October: McCaffrey is the one unique RB who changes the complexion of the game

December/Janaury: Derrick Henry is the…

— Moo (@PFF_Moo) January 18, 2020
We've been talking ourselves into the next running back being different for years, and teams have been paying those players handsomely. Go ahead and take a look at the list of the highest-paid running backs in the NFL over at Over the Cap — Ezekiel Elliott at $15 million per year, Todd Gurley at $14.375 million, Le' Veon Bell at $13.125 million and David Johnson at $13 million. All of them received over $20 million guaranteed. 
Are any of those teams happy with the value that they're getting? Out of all of those players, Elliott performed the best in 2019, and he provided legitimate positional value as the third-most valuable running back in the league per PFF WAR. Despite that, he was only as valuable as Alshon Jeffery (the 53rd-most valuable wide receiver) was this year. Bell's contract, also signed last offseason, looks like an unmitigated disaster after he rushed for just over three yards per carry behind an inept offensive line. Elsewhere, signed by his former offensive coordinator in Atlanta, Tevin Coleman is playing second fiddle to an undrafted free agent who played for seven teams in roughly one year (Raheem Mostert).
The lesson: stop paying top dollar to running backs in free agency, no matter how "different" they are. Yes, that includes Henry and his 44 regular-season receptions since 2017, the same number as Shane Vereen.
Of course, the way that Henry was running was special in the playoffs; anyone denying that is a fool. But there is a difference between special and valuable. The Tennessee Titans didn't even have him on the field as they were attempting to come back against the Kansas City Chiefs in the final minutes of the AFC Championship game. Is that really someone you want your team paying over $10 million per year?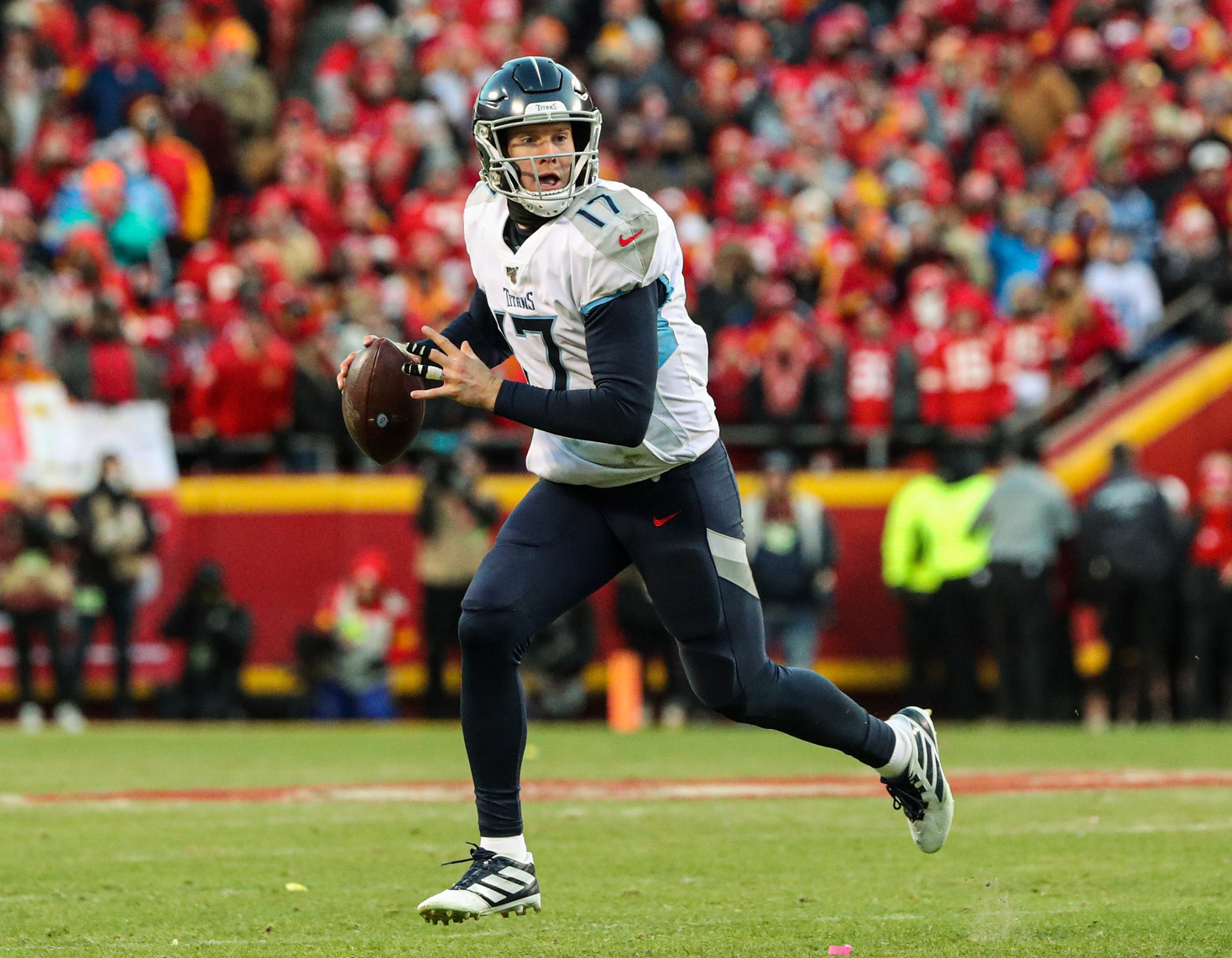 Lesson No. 2: Don't commit long-term to a flash-in-the-pan quarterback
The Jacksonville Jaguars needed a quarterback this past offseason after finally deciding to pull the plug on Blake Bortles. Their solution was Nick Foles, the man of the people. Before the 2019 season, Foles' career had consisted of subpar quarterback play interspersed with bouts of competency and flashes of excellence. His 78.3 overall grade in 2013 ranked 11th among quarterbacks, serving as the high point of his career until he stepped in for an injured Carson Wentz in 2017 and went on perhaps the greatest two-game stretch in postseason history with consecutive 90.0-plus game grades in the NFC Championship and Super Bowl against the New England Patriots. Foles then backed that up with a strong 76.6 grade in relief of Wentz again in 2018 before losing to the New Orleans Saints in the Divisional Round. 
| | | |
| --- | --- | --- |
| Season | Snaps Played by Nick Foles | PFF Grade |
| 2012 | 454 | 56.6 |
| 2013 | 762 | 78.3 |
| 2014 | 546 | 65.1 |
| 2015 | 654 | 59.8 |
| 2016 | 106 | 67.2 |
| 2017 | 410 | 73.2 |
| 2018 | 473 | 76.6 |
| 2019 | 184 | 65.0 |
Those recent performances in a backup capacity intrigued the Jaguars enough to give Foles a four-year, $88 million contract with over $50 million guaranteed. Their $50 million man then proceeded to get injured in Week 1, opening the door for sixth-round selection Gardner Minshew to come in and capture the nation's attention before Foles came back and got benched in favor of Minshew to close the season. I think it's safe to say that the Jaguars are having some regrets at this point, especially given their cap situation heading into this offseason. 
That brings us to a similar case in Ryan Tannehill. He was a solid, albeit unexciting, starter for much of his time with the Miami Dolphins, recording overall grades between 68.4 and 80.4 in his first five seasons with the team. 2018 was a different story, however. Tannehill's 45.3 overall grade was the worst at the position among qualifying quarterbacks, and Tannehill looked destined for backup quarterback duties to end his career. That's precisely what he was for the Titans before Marcus Mariota got benched. Then, from Week 7 through the end of the season, Tannehill took off with a 90.2 overall grade, nearly leading the Titans back to the Super Bowl. 
| | | |
| --- | --- | --- |
| Season | Snaps Played by Ryan Tannehill | PFF Grade |
| 2012 | 981 | 68.4 |
| 2013 | 1,023 | 80.4 |
| 2014 | 1,073 | 75.6 |
| 2015 | 1,032 | 69.8 |
| 2016 | 758 | 74.2 |
| 2017 | N/A | N/A |
| 2018 | 580 | 45.3 |
| 2019 | 809 | 90.2 |
He has shown enough that the Titans should be interested in bringing him back, but context is everything. Placing the franchise tag on him to see if he can reproduce his results from this season seems like the sensible option. Giving him a four-year contract with over $50 million guaranteed doesn't — just ask the Jaguars.
Lesson No. 3: Take chances on players who have played well in limited roles
The Tampa Bay Buccaneers signed the NFL's sack leader in 2019 to a one-year, $4 million contract last offseason. It's hard to do a whole lot better than that for yourself. The signs were there for other teams that Shaquil Barrett could potentially thrive in a larger role, but he just didn't have that opportunity in Denver because he had to contend with the likes of Von Miller, Demarcus Ware, Bradley Chubb and Shane Ray for playing time. 
| | | |
| --- | --- | --- |
| | PFF Grade from 2014 to 2018 | Snaps Played |
| 13. Jadeveon Clowney | 88.4 | 3,292 |
| 14. Jabaal Sheard | 87.8 | 3,179 |
| 15. Shaquil Barrett | 87.5 | 1,908 |
| 16. Olivier Vernon | 87.4 | 3,429 |
| 17. Chandler Jones | 86.6 | 3,898 |
When he did see opportunity on the field, Barrett played well in a part-time capacity in Denver. Among the 75 edge defenders with 1,500 or more defensive snaps from 2014 to 2018, he ranked 15th in PFF grade. It's when that sort of ability meets expanded opportunity on a new team that a team can strike gold in free agency. 
A candidate set to follow a similar path to Barrett in 2020 (albeit one who carries some more risk than Barrett did), is one of his teammates this past season, Breshad Perriman. The start of Perriman's career as a member of the Baltimore Ravens wasn't ideal, but he's rebounded with two seasons of PFF grades of 70.0 or better on the Cleveland Browns and Buccaneers in secondary roles. Perhaps most promising is that he dropped just one of his 90 targets in those two seasons after dropping nine of his first 95. At a projected contract on our Free Agent Rankings Page of one-year, $7 million, Perriman is a low-risk option who could flourish in a larger role, similar to what we saw from Barrett in 2019.
Lesson No. 4: An off-ball linebacker who can't cover doesn't offer your team much
Two of the larger contracts that were handed out in the 2019 offseason went to C.J. Mosley and Anthony Barr. Mosley was only able to play in two games due to injury in 2019, but it's probably safe to say that as an off-ball linebacker who isn't elite in coverage, he won't live up to the sort of contract that the New York Jets signed him to. Mosley has shown that he can at least hold his own in coverage, though, with coverage grades of 65.0 or better each of the past four seasons.  
Barr, on the other hand, has been picked on in the passing game in recent seasons, and he was once again in 2019. The sixth-year linebacker recorded a coverage grade of 50.8 while allowing 65 receptions as the primary coverage defender this season. There were a lot of plays on his tape where Barr just looked lost in the Vikings' zone, such as this one below against the Green Bay Packers. He gets bailed out with the forced fumble by Harrison Smith, but Barr lets Davante Adams get in behind him over the middle, which leads to what should have been an easy, explosive play. You can see the frustration from Trae Waynes at precisely that, even after the Vikings recovered the fumble.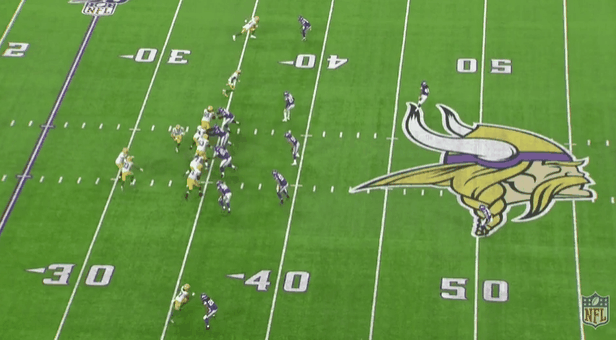 One thing that you can not be in today's NFL is an off-ball linebacker who is a liability in coverage. Offenses are getting too good and coaches are getting too smart for that to slide; those linebackers will be taken advantage of with tight ends, running backs and slot receivers over the middle of the field. That's what makes a guy like Cory Littleton an intriguing option this offseason. He has been one of the better coverage linebackers in the NFL over the last few seasons, earning a coverage grade of 90.6 since 2018 that ranks third at the position. Those are the players whom teams should be prioritizing rather than the traditional run-stuffers of years past.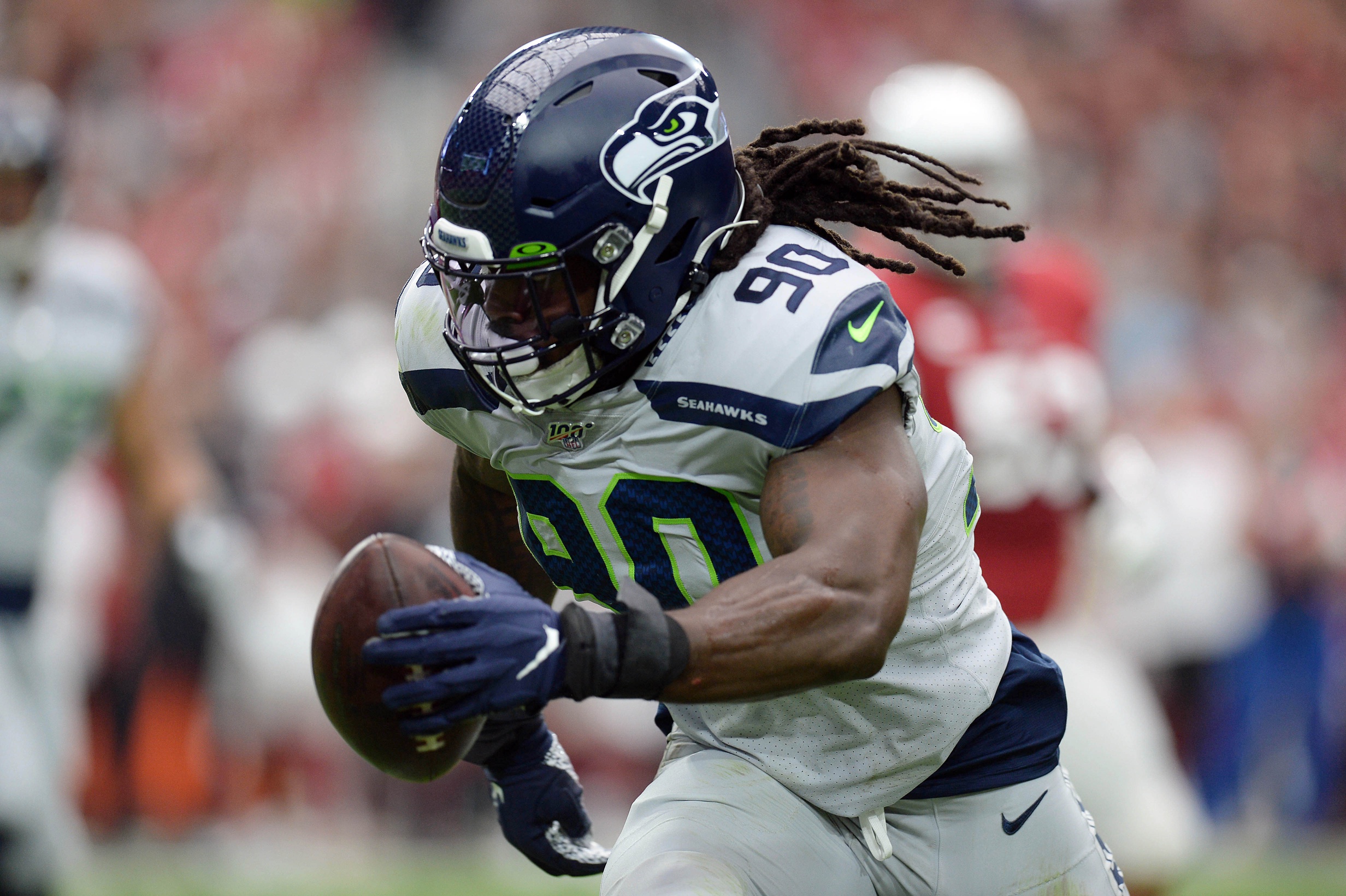 Lesson No. 5: Adding one pass-rusher isn't going to fix your defense
Justin Houston (87.0 overall grade in 2019), Trey Flowers (83.0) and Jadeveon Clowney (80.8) all went on the move prior to the 2019 season, and all three of those players finished the year with a top-20 PFF overall grade. Their new teams, however — the Indianapolis Colts, the Detroit Lions and the Seattle Seahawks — ranked 23rd, 29th and 31st, respectively, in pressure rate. On a more general scale, those defenses ranked 17th, 19th and 29th in expected points allowed per play over the course of the regular season. The players they brought in did their job, but the pass-rushes and defenses still produced average to below-average seasons.
We've been preaching that coverage is more important than pass-rush for a while now — you can find the latest installment here — and this is another sign pointing towards that. It's never a bad thing to add a player like Houston, Flowers or Clowney, one who can get after the quarterback at a high level, but teams should be prioritizing coverage while being wary of handing out contracts in the range of $15 to $25 million per year to players who don't play the game's most valuable positions. 
Take the 2019 Baltimore Ravens, the darlings of the analytics community, for example. They sought to upgrade their secondary aggressively with the additions of Marcus Peters and Earl Thomas while letting their pass-rushers walk; instead of signing those pass-rushers to big-money deals, they opted to generate pressure via scheme with blitzes and stunts. The result was a defense that ranked fifth in the NFL in EPA allowed per play — that should be the preferred course of action for teams this offseason rather than looking at the defensive line first and building backward.