Another NFL season is in the books, and that means the PFF Top 101 has broken cover for the 2020 season. We credited the best 101 individual season performances regardless of position throughout the league, but there are always players that were close but couldn't quite make the list.
This article is a shoutout to some of the excellent performances that just missed the cut — an effort to both highlight these seasons and explain some of the notable absences.
Saints fans were upset when we didn't rank Trey Hendrickson as an All-Pro a few weeks ago, so you can only imagine their displeasure to see him left off the Top 101. Hendrickson finished the regular season with 14 sacks (13.5 officially), just one behind T.J. Watt for the most among edge rushers. But how those sacks were compiled is important, as is the volume of pressure outside of them.
Of Hendrickson's 14 plays with a sack, 11 of them were either unblocked (three) or clean-up or pursuit plays (eight) — qualitatively easier to achieve than true pass-rush wins against blockers. Just three of Aaron Donald's sacks fell into those two categories, and six of Watt's.
Hendrickson also pressured the quarterback a lot less, with a disproportionate amount of his pressure resulting in a sack because of those aforementioned "easier" plays that sometimes break your way. He had 49 total pressures, 24 fewer than Watt, winning as a pass-rusher on 15.5% of his rushes compared to 23.1% for Watt. Hendrickson's win rate only ranked 37th in the league among pass rushers. He was good this season, but the numbers flattered him.
Another player whose basic sack numbers look a lot better than his overall performance, Haason Reddick broke out in a big way this season, ending with 13 sacks (12.5 official). Reddick racked up five of those sacks in an absurdly good Week 14 game against the New York Giants and rookie tackle Andrew Thomas. That game and the following week against Philadelphia accounted for 30% of Reddick's total pressure for the season and 46% of his sacks.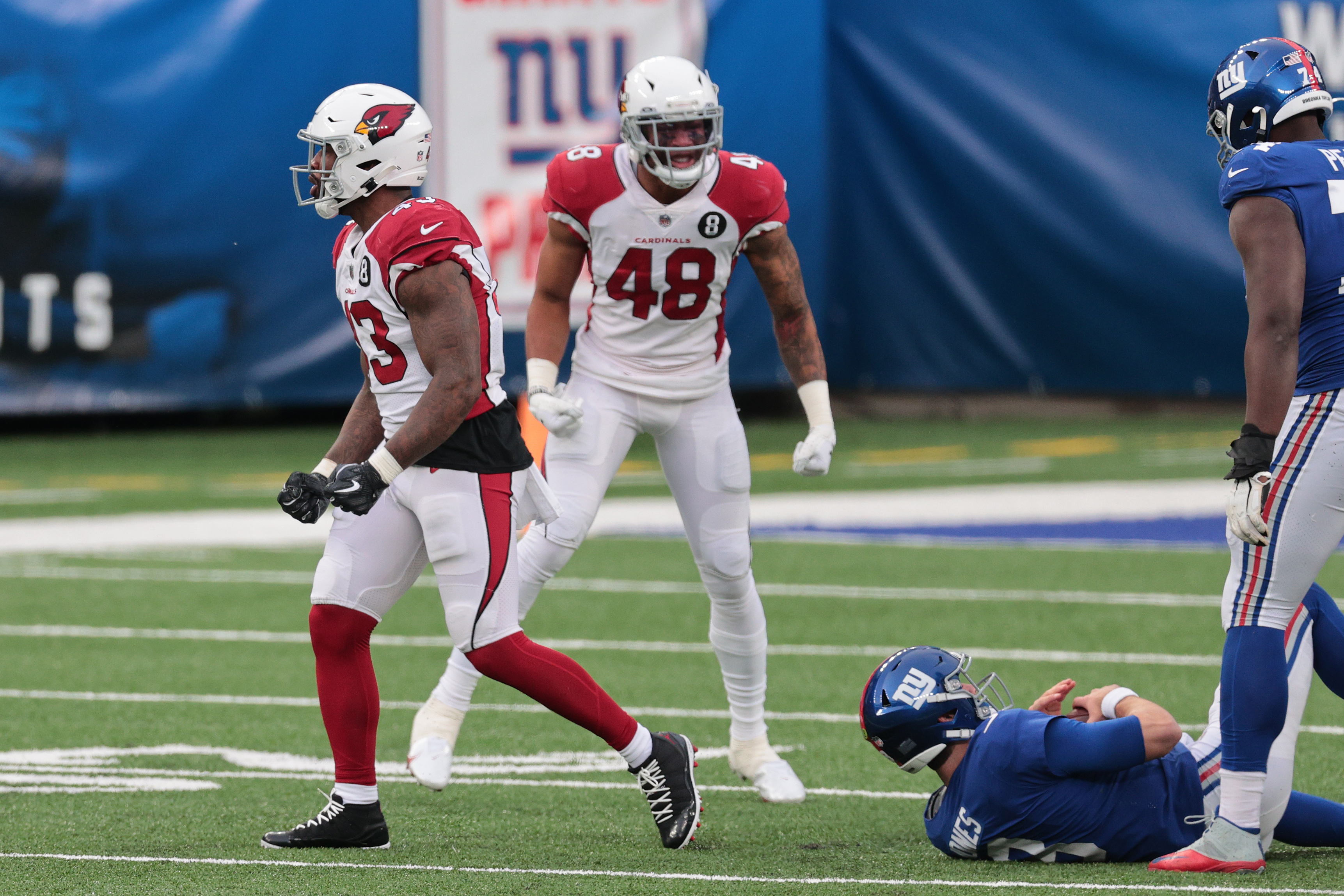 Overall, Reddick's PFF pass-rushing grade was 82.6, but he had 10 games with a below-average PFF grade on the season and five games with one or zero pressures. The good games happened, and you can't remove them from his season, but it does highlight how heavily his stats and production relied on one critical mismatch against a rookie. Maybe the light went on for Reddick late in the season, but maybe he just had a few good games that skew perception.
Only three receivers had more touchdown catches than Mike Evans this season, who hauled 13 of them in from Tom Brady. He also snuck over 1,000 yards for the seventh-consecutive season. Evans' numbers were good this season, and he generated a passer rating of 115.3 for Brady when throwing the ball his way. He added two touchdowns in the playoffs, scoring in the divisional round and NFC Championship game.
Evans was impressive this season, but it was evident that he was hampered by injury and wasn't the same player he has been in the past. That is born out in his PFF grade. Evans was coming off back-to-back seasons averaging an overall PFF grade of 85 — that dropped around 10 grading points to 75.2 this year. 
Some of the better offensive line performances this season have been best illustrated by what happened when a lineman was missing from the lineup. That played out on the biggest stage of all for Eric Fisher and the Chiefs in Super Bowl LV. With Fisher injured and the line forced into a reshuffle, his replacement, Mike Remmers, surrendered nine total pressures in one game.
Fisher allowed 35 for the season, including two playoff games, and had solid run-blocking grades. Fisher had an excellent season, but so did many other tackles who were liberated by the league calling way fewer holding penalties this season. If Fisher had the same kind of performance in a "normal" year, he likely would have made the list.
The MVP from the 2019 season didn't enjoy the same kind of charmed existence he did a year ago, but he still had an impressive year. And he finally got the playoff monkey off his back, albeit just for one game before falling to the Buffalo Bills a week later.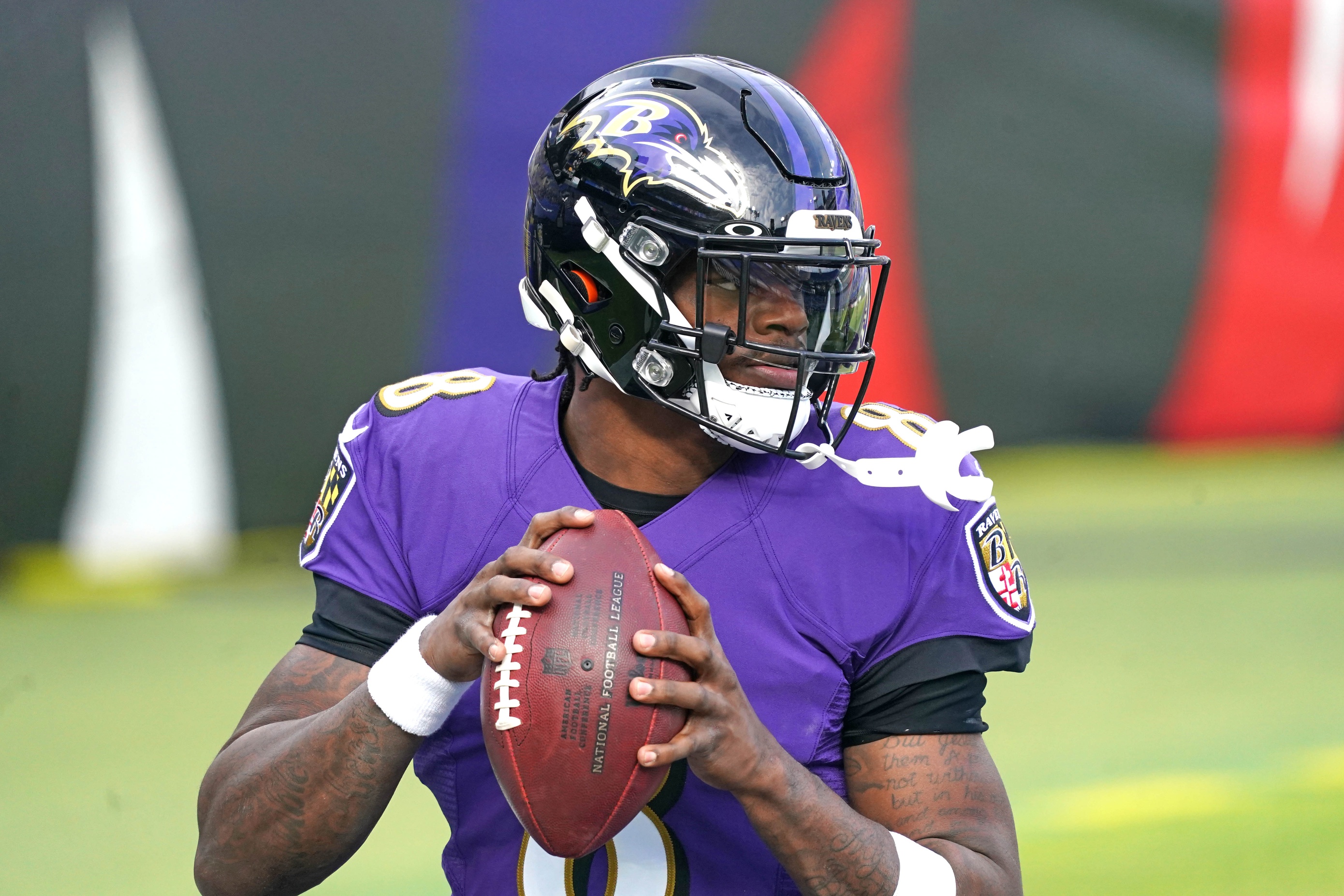 Jackson's passing took a major step backward, but it's difficult to parse out exactly how much of the blame is his compared to a myriad of other factors. Jackson had 24 big-time throws in each of the last two seasons, but in 2019 he totaled 37 touchdown passes at a rate of 8% of his dropbacks. This year, his touchdown rate was only 5% through the air, suggesting that much of the drop-off was beyond Jackson's control.
Jackson's PFF passing grade did fall more than eight grading points and his overall grade more than 10, but he still racked up more than 1,000 rushing yards and was a threat at all times. Jackson was good this season, but it was a big regression from special.
When it comes to analyzing the "best" seasons, there is always a tension between playing time and efficiency or outright performance. How much of a boost should a player receive for playing well over as many snaps as possible versus one that burns brighter but for far less time? Will Fuller had an overall PFF grade of 86.2, which was a top-10 figure among all wide receivers this season, but he played in just 11 games and totaled 578 snaps on the season — around half of what some other receivers tallied.
Despite missing that time, it was still a career year for Fuller, who set new benchmarks for receiving yards (879) and touchdowns (8) on fewer targets than last season and generated a passer rating for Deshaun Watson of 132.5. A full season of Fuller playing at this level would definitely have made the list, and even a truncated version of his season was close.
The Colts rookie had a really impressive season in total, and if the first half of his season had been as good as the second, he certainly would have made the Top 101. Even with the team relatively slow to put him to full use, Taylor ended the year with 1,169 rushing yards, averaging just under 3.0 yards after contact per carry. Taylor broke 41 carries and only got better as his workload increased.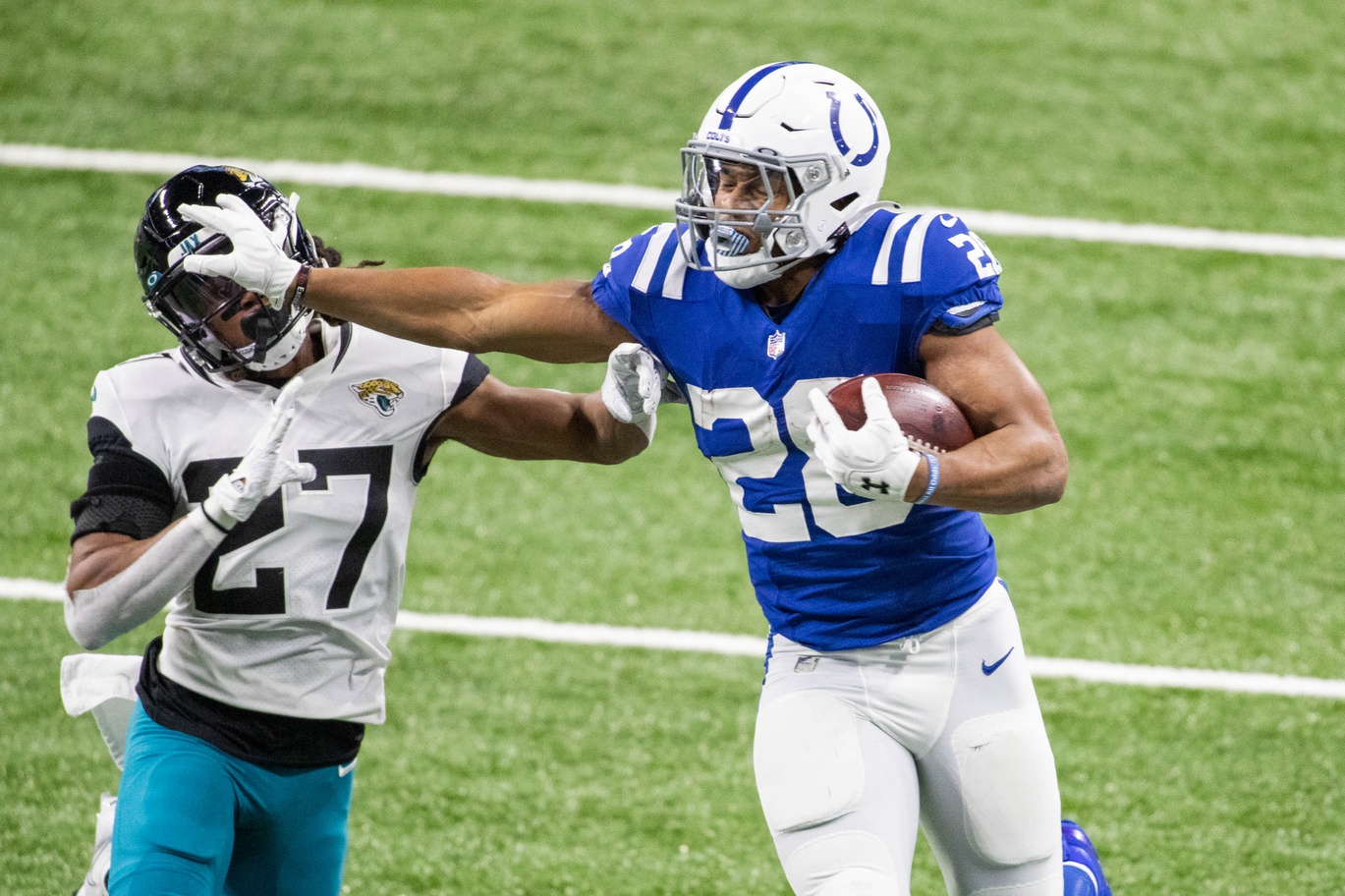 Taylor had a PFF grade above 90 from Week 11 on, and only Derrick Henry was ranked higher among all running backs. All of this bodes extremely well for 2021. Talyor looks like a back who has a very good chance of making the list and ranking extremely well in a year's time. 
There is little doubt that Brian Burns has developed into an extremely high-level pass rusher for the Carolina Panthers. He finished the year with 57 total pressures, tied for seventh among all edge defenders. While his pass-rush win rate wasn't as impressive (14.2%, ranked 29th), his PFF grade was an excellent 86.9 for his pass-rushing because when he won it tended to be decisive and impactful.
What kept him off the Top 101 was run defense, which was bordering on being a liability at times. Burns had a PFF run-defense grade of 61.5. And while you probably shouldn't expect an elite pass-rusher to play in coverage well, the Panthers apparently expected it of him, dropping him into coverage almost 100 times over the season and allowing him be in coverage for 19 targets, 18 of which were caught by the intended receiver. If Burns was just allowed to rush the passer, he would be a top-50 player in the NFL, but he has a little more work to do in other facets.
For most of the season, J.C. Jackson was in the running to lead the league in interceptions before finishing one behind Miami's Xavien Howard. Jackson had nine picks to Howard's 10, and no other cornerback had more than five. Still, Howard matched his 10 picks with 10 more pass breakups, but Jackson only had five pass breakups and was losing a little more in coverage, even if it didn't always show up in completed passes.
Overall, his PFF coverage grade was 70.1 — a solid, if unspectacular, mark — and even his picks tended to be less spectacular than Howard's. There is no doubting that Jackson has high-end coverage skills and always posts good numbers, so he's a player that could easily make the list next year.