We get it, NFL defenses, you can stop the run. If there is one thing that every NFL defense is good at, it's snuffing out running plays. From alignment to scheme to mentality, the history of defense has been told first by killing run plays and only then talking about defending the pass. Over the last two seasons on first and second down, 61 of 64 team seasons produced a negative EPA/play against the run. Seemingly, just by lining up with 11 people on the field, you can stop the run. Congratulations NFL defenses!
[Editor's note: Subscribe to PFF ELITE today to gain access to PFF's Premium Stats and new Player Grades experience in addition to the 2020 NFL Draft Guide, 2020 Fantasy Rookie Scouting Report, PFF Greenline, all of PFF's premium article content and more.]
Of course, of the same 64 team seasons from 2018 and 2019, only 10 produced a negative EPA/play against the pass. All of this stopping the run is having a tremendously bad impact on trying to stop the pass. Congratulations NFL defenses, while plugging one gap, so to speak, you've opened up many new ones.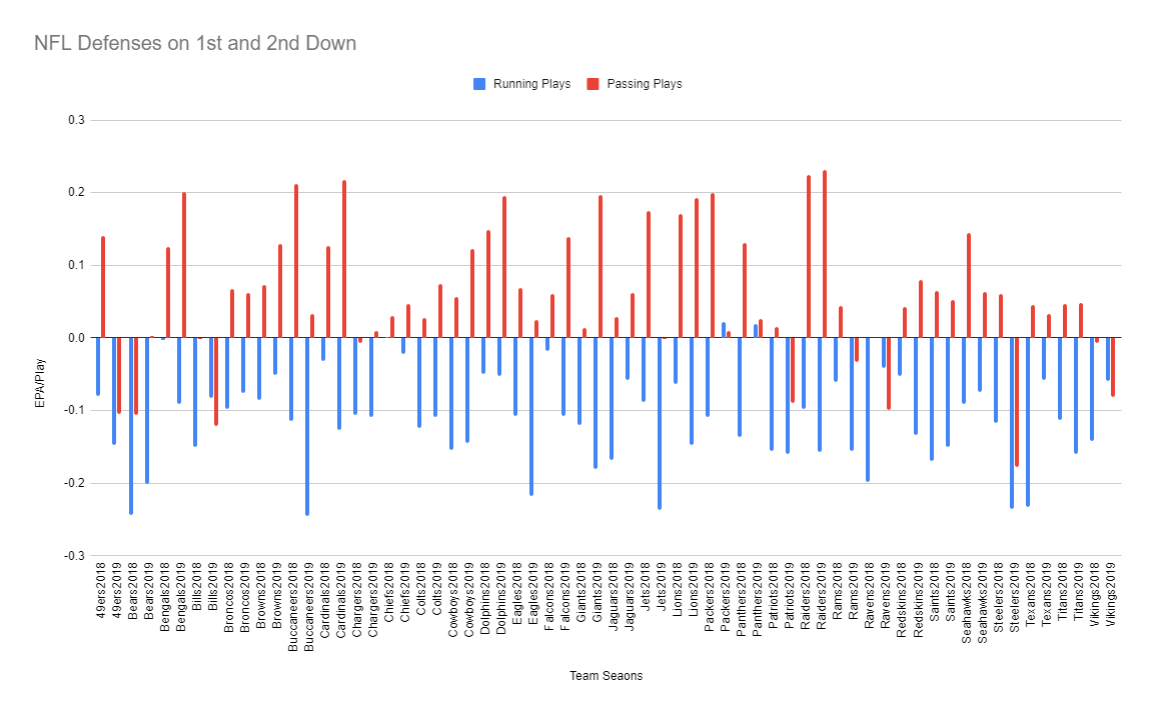 Surely, a better balance needs to be struck.
Football is often a simple math problem. The more people you put in one area of the field, the more control you have over that area. Defenses control how many players they can fit in one area by choosing how many safeties are playing deep: one or two. With a single deep safety, the other can nestle himself into the box and hang out to stop the run. With two deep safeties, there is one fewer player involved in the run defense. NFL defenses have decided, perhaps with a gentle push from Pete Caroll, to choose the former. Just over 65% of all snaps on first and second down are played in what's called "Middle of the Field Closed" or "MOFC" or "one high safety,"  as opposed to "Middle of the Field Open" or "MOFO" or "two high safeties."
There are only so many gaps for an offensive player to run through with the ball, so by having a defender responsible for each gap, singularly, you can stuff running plays much easier.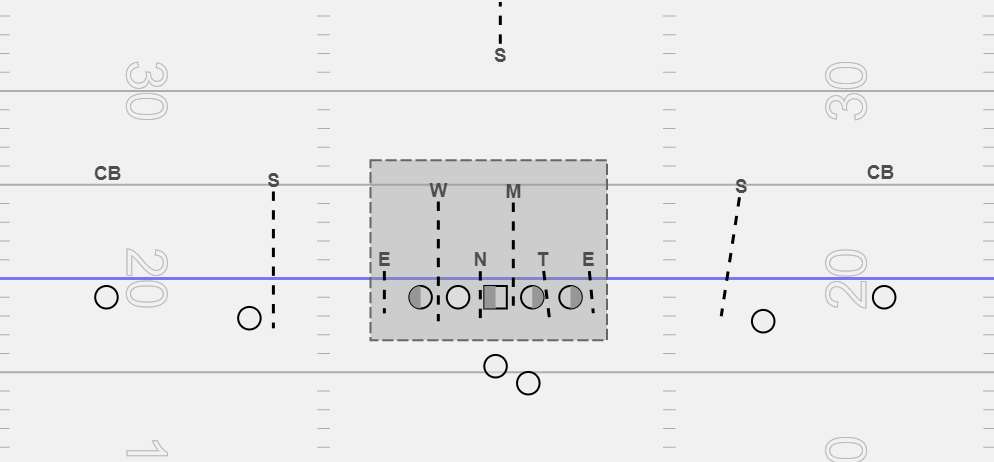 Within a one-high structure, you can stunt your defensive linemen, blitz your linebackers and do anything else your sharpie can draw on the whiteboard, But, at the end of the day, you are what is known as "gapped out" — all the gaps are taken care of. When you take away that "extra" defender in the box, your rules have to change.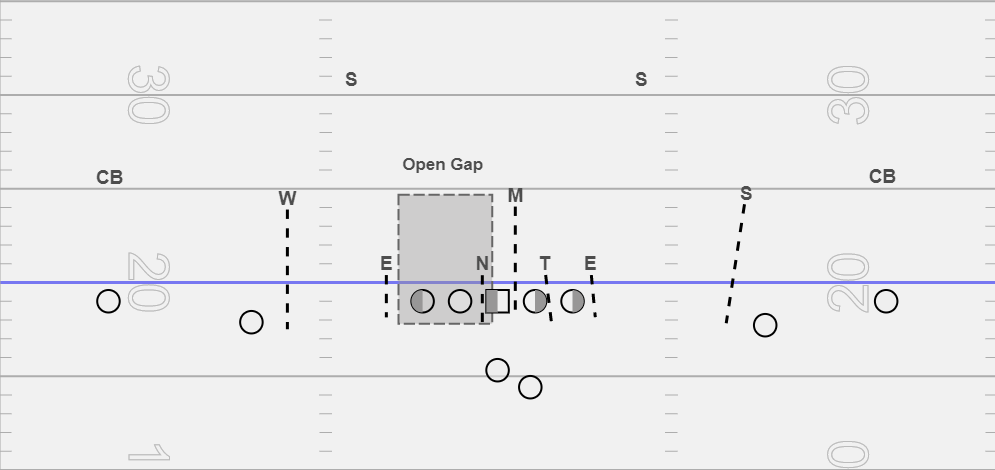 This is the forever dilemma in football. If you play with two safeties, you are susceptible to being run on, but if you play with one safety, you are susceptible to the vertical passing game. Here at PFF, we have extolled the virtues of the passing game in modern football. We think you should allocate resources to stop the pass. Here is the team difference in stopping the run on first and second down the last two seasons whether the team played one-high or two-high: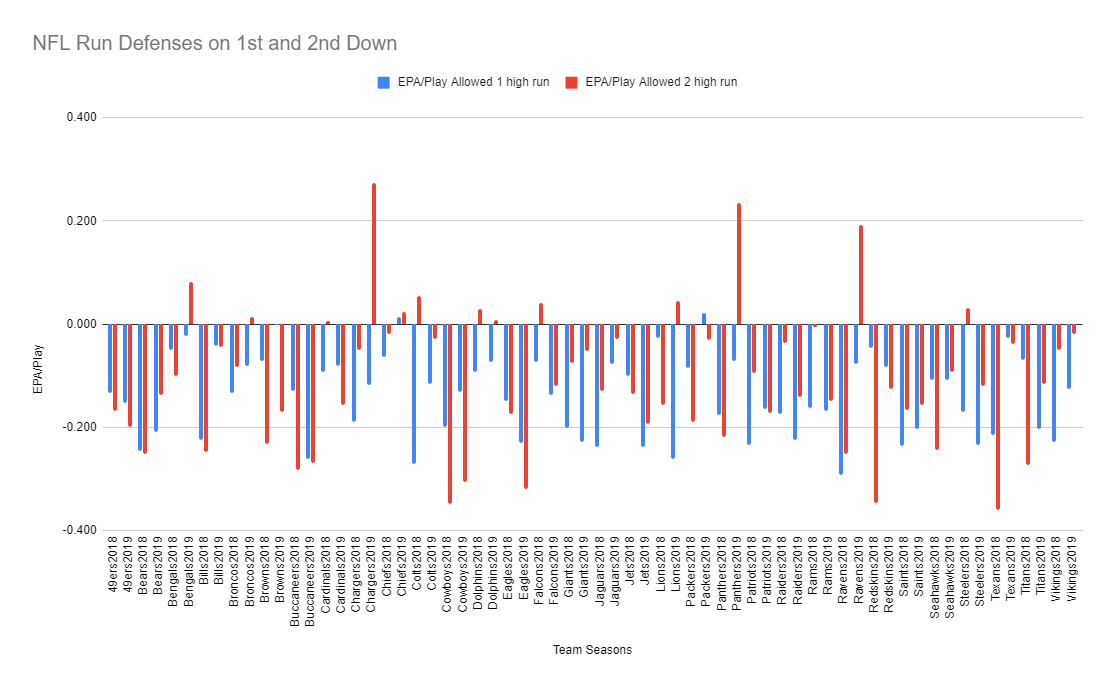 Most teams can stop the run no matter how many safeties they drop. Even though teams want to load the box on early downs to stop the run, they might not necessarily need to. Teams can still stop the run with two high safeties — the question is whether they are stopping the pass better as well.