It's a good time to be a team short on interior defenders. While prospects such as Derrick Brown and Javon Kinlaw headline an intriguing draft class, the collegiate ranks aren't the only talent pool open for business this offseason. There are 16 interior defenders ranked on PFF's list of the top 100 free agents available this offseason, tied for the most of any position. From full-fledged stars to rotational run-stuffers, teams will have their pick of big bodies to add inside. They just need to make sure they make the right decisions at the right price.
(Note: the ranks next to players' names come from the PFF free-agent rankings page)
[Editor's Note: All EDGE and ELITE subscribers have full access to our free agency database, including rankings, grades, PFF WAR, contract projections and more! Subscribe today!] 
A tier of his own
It's not too often that a game wrecker such as Jones hits the open market. He probably won't this offseason, either, given the franchise tag possibilities that my colleague Eric Eager dived into here, but a team can dream, right?
Since entering the league in 2016, Jones has a 91.7 pass-rushing grade that trails only Aaron Donald and Fletcher Cox at the position. His 212 pressures rank fourth behind the same two and Geno Atkins, and his 15 batted passes are more than any other interior defender in the NFL. Few players can disrupt like Jones can, tossing offensive linemen around like they don't weigh 300 pounds. In this sack below from his rookie season, Jones had Cam Newton ready to throw down with Trai Turner right there on the field.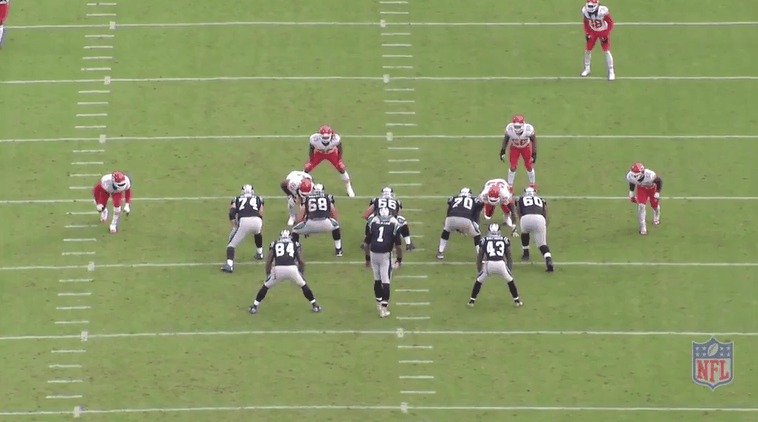 The scary part is that Jones has only continued to improve with each season in the NFL. In a deep interior defender free agent class, he stands head and shoulders above the rest.
Above-average starters entering their prime
Coming out of Clemson as a fifth-round pick in the 2016 NFL Draft, Reader has flown under the national radar for much of his career early on. That wasn't due to a lack of production. Reader built his snap count from 477 as a rookie to 722 this past season, and he has recorded three straight seasons with overall grades of 75.0 or higher, culminating in an 85.5 overall grade that ranked seventh among interior defenders during the 2019 season.
As you would expect from a player listed at 6-foot-3 347 pounds, Reader is first and foremost a run-stuffer, but he showed growth as a pass-rusher that could push the pocket this season, as well. He posted career-high marks in pass-rushing grade (72.5), total pressures (35) and pressure rate (10.7%) this past season with the Houston Texans. Reader has also shown the ability to line up anywhere from nose tackle to a 4-5 technique, providing some versatility for any team that adds him. At just 25 years old, he should be one of the more desirable options out there.
Subscribe to PFF Edge to continue reading
Already have a subscription? Sign In