PFF has released new Free Agency Rankings for the 2020 offseason.
Available to all of PFF's EDGE and ELITE subscribers, PFF's Free Agent Rankings Page consists of three-year grades, PFF WAR and in-depth analysis for all of the top NFL free agents. Contract information from our friends at Over The Cap is also available.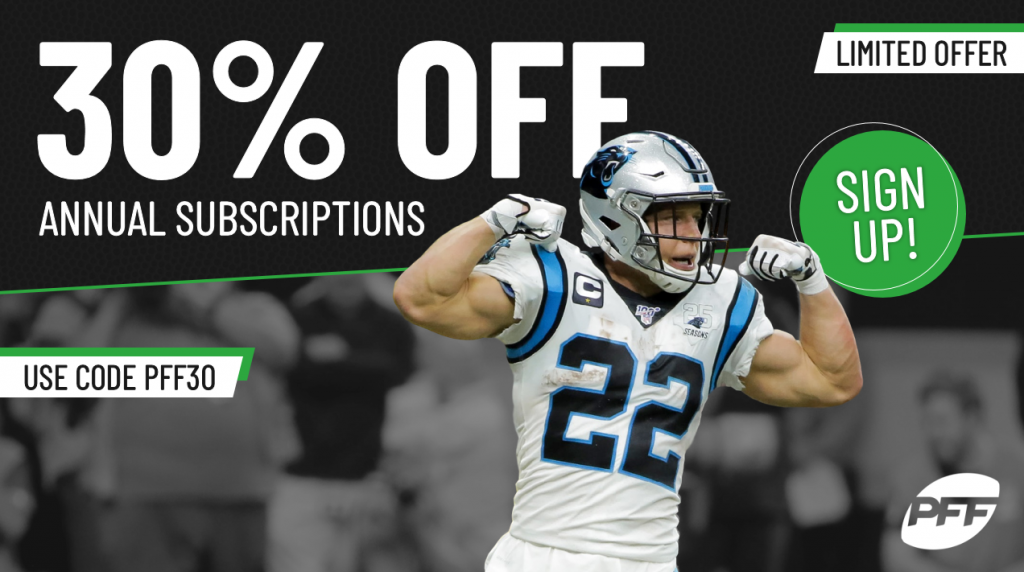 The 2020 NFL free agency period is upon us, with many big-name players hitting the market. After much debate inside the PFF offices, the official rankings are here. Track all the changes through franchise tags, re-signings, and cap casualties.
All you need to know

Each free agency profile includes current and projected contract details along with the player's age, three-year grades, PFF WAR, and free agency status. You can filter through our database by either FA status, player position, PFF ranking, snap count, or name, giving you the most comprehensive free agency tool available.
Who should your team target?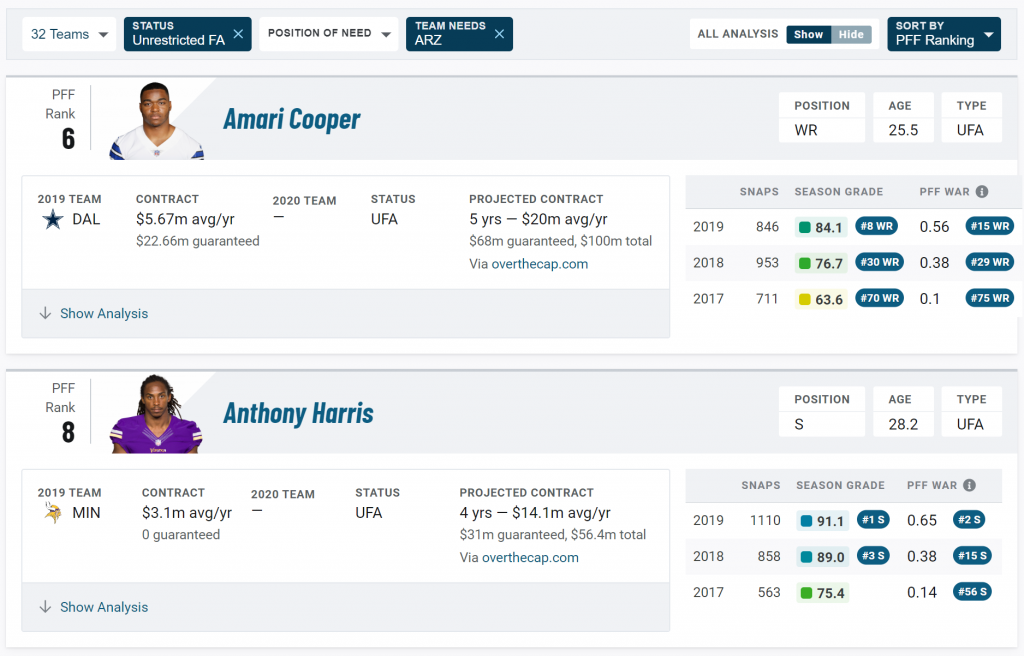 Wondering who your team should pursue this offseason? PFF has you covered. Within our free agency database, you can filter for each team's biggest need to see the best available options. From there, you can filter through positions to see the top candidates. Of course, you can then sort those players by grade, snap count, or PFF ranking to really identify the perfect fit for your team.
Unmatched in-depth analysis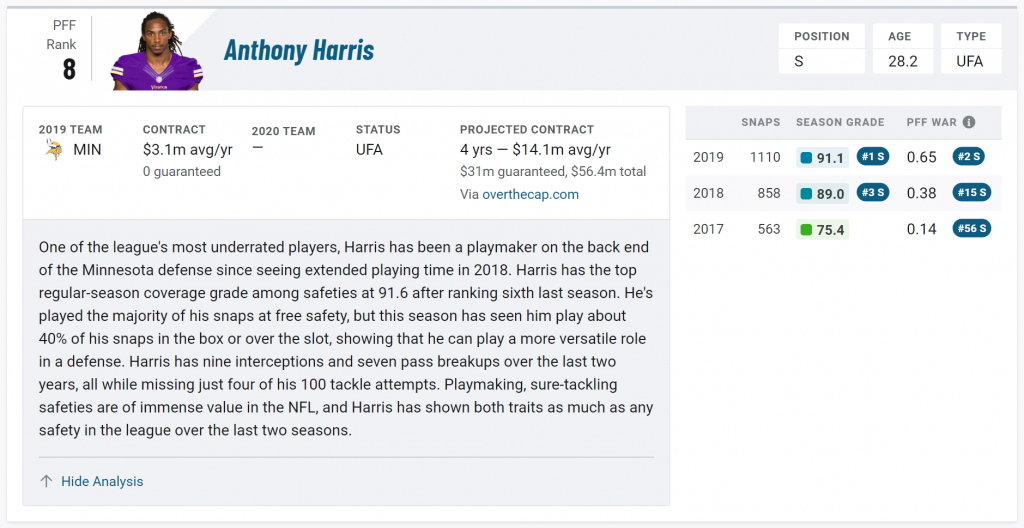 Along with the grades, PFF WAR values, and PFF ranks, our team of analysts will give you a detailed analysis on each player, fresh from grading every player on every play of every game. They'll then look at the player's scheme-fit along with production in the NFL to identify some potential fits.
Subscribe today using promo code PFF30 and save 30% off an EDGE or ELITE Annual subscription and get a head start on the 2020 free agency period.