Poor starts to a young player's career or a cold stretches from an otherwise reliable veteran don't necessarily signal the beginning of the end. Players can always improve from year to year, and these 32 players — one for each team — improved the most from 2018 to 2019.
[Editor's note: Available to all of PFF's EDGE and ELITE subscribers, PFF's Free Agent Rankings Page consists of three-year grades, PFF WAR and in-depth analysis for all of the top NFL free agents. Contract information from our friends at Over The Cap is also available. Subscribe today for access!]
AFC East
---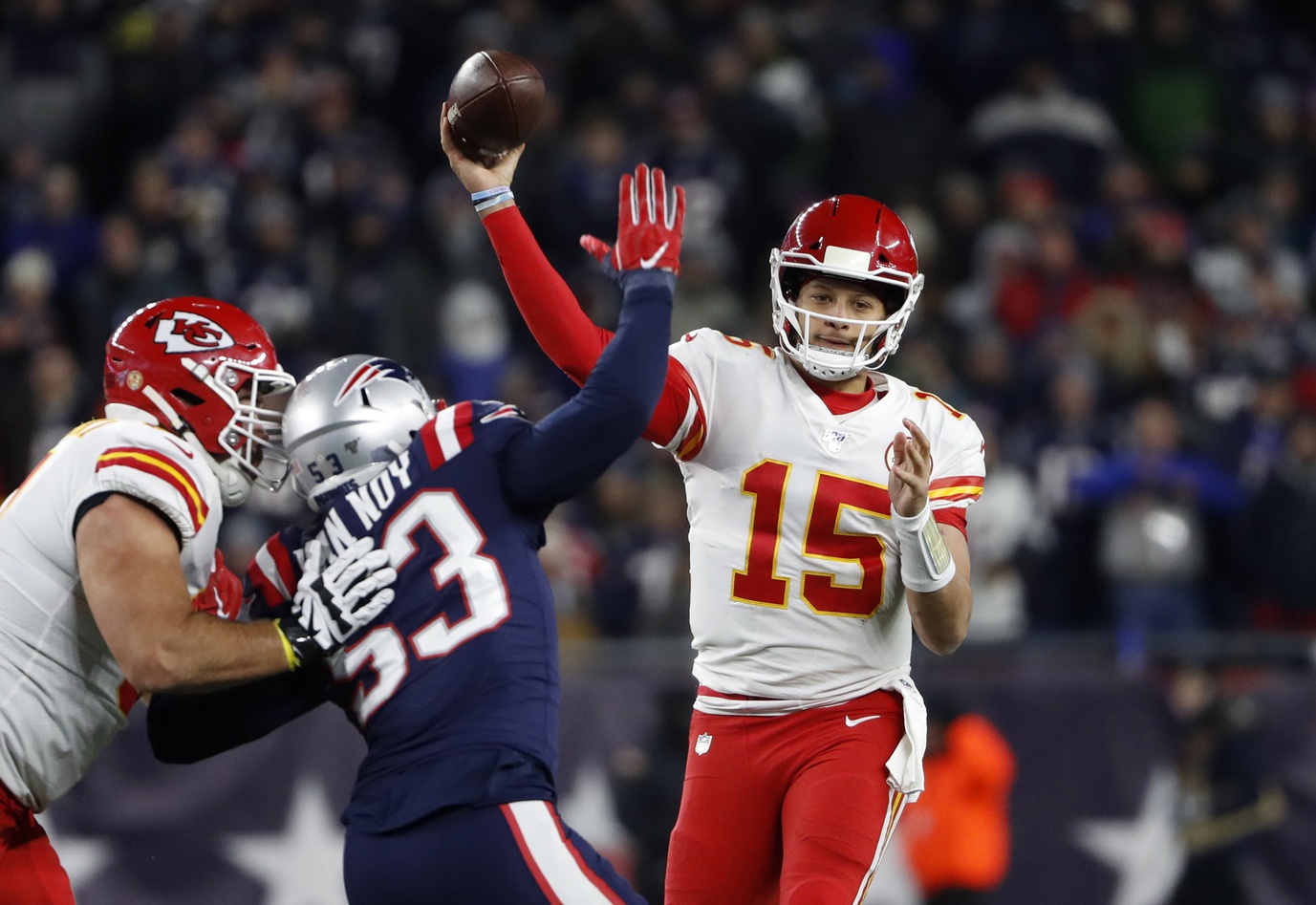 The 2019 season was the first year in Van Noy's career that he played almost exclusively at edge defender. From 2014 to 2018, 52% of his snaps came in the box. In contrast, 775 of his 875 defensive snaps came as an outside linebacker and edge defender on the Patriots' defense this season. Van Noy thrived in that role, as he had career-high marks in pass-rushing grade (72.1) and total pressures (58). Where he really took a leap forward was as a run defender, where his 85.4 run-defense grade was over 20 points higher than any year prior that saw him play significant snaps. It was a good time for the bump, as Van Noy gets set to enter free agency this offseason.
Johnson didn't play in a full-time starting role for the Bills this season, but he did provide effective rotational snaps at slot and outside cornerback for the team. A season like Johnson had — one that earned a coverage grade of 73.6 across 402 defensive snaps — was much needed after how his time with the Texans came to a close. Injuries were a problem in Houston, as Johnson managed just 931 snaps from 2016-18, but his play when he was on the field in Houston wasn't all that encouraging, either. In his four seasons there, Johnson graded above 65.0 only once, and that was in a 2016 campaign that was limited to 287 snaps. He then proceeded to follow that up with a 2017 season in which he threw out a 34.0 grade in coverage with a 137.3 passer rating allowed on his targets. The improvement in 2019 from that 2017 season and a lost season in 2018 due to concussions is certainly noteworthy.
I promise this entire list won't be impending free agents, but Poole makes it three in a row after a successful one-season stint with the Jets. Coming as somewhat of a surprise following a downward trend in Atlanta, Poole was one of the top slot cornerbacks in the entire league this offseason. His 80.0 coverage grade ranked eighth among all qualifying cornerbacks in the league. The raw coverage numbers in the slot don't disappoint, either. Poole's passer rating allowed of 72.1 ranked fifth among 42 defenders with 25 or more slot targets, and no player allowed fewer yards per target than Poole's 4.7. The Jets have some question marks in their secondary heading into next season, but Poole wouldn't be one of them if he were to re-sign.
Ladies and gentlemen, the DeVante Parker breakout finally happened. After showing flashes of the talent that got him drafted 14th overall in the 2015 NFL Draft by the Dolphins, Parker finally put it all together at the tail end of the 2019 season to become one of the league's most productive wide receivers. In fact, from Week 11 through the end of the regular season, Parker was the fifth-highest graded wide receiver in the NFL. No wide receiver had more yards (733) or receptions of 15-plus yards (20) than Parker over that stretch, either. Parker's chemistry, with perhaps the league's biggest proponent of contested-catch opportunities (Ryan Fitzpatrick), ultimately led him to the highest overall grade of his career (79.2). With his new extension to stay in Miami, the Dolphins will be hoping that inspired play from late in the season carries over into next year.
AFC North
---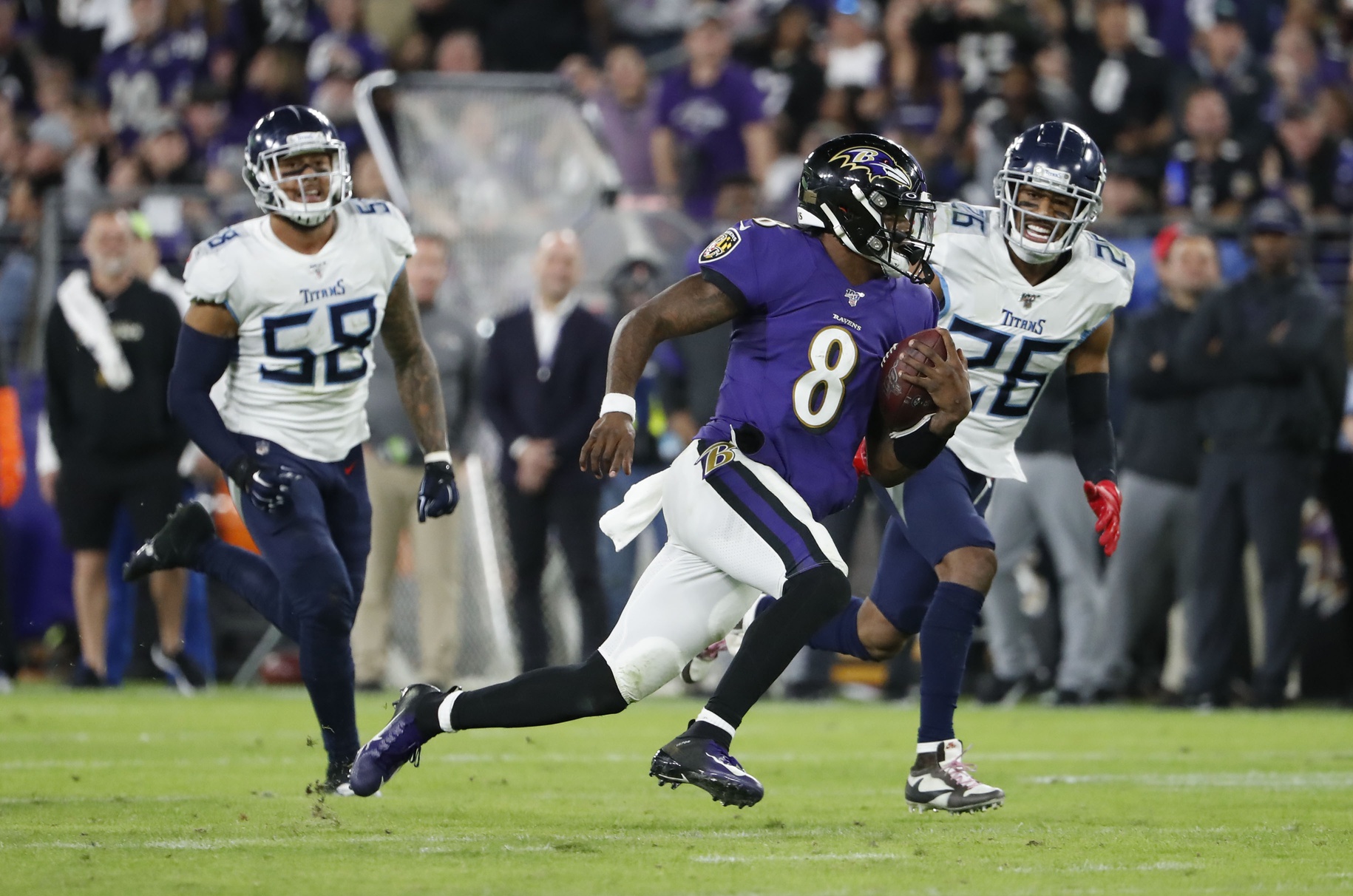 Could this be anyone other than the league MVP? Jackson's impact on the game this year was unlike anything we've seen recently in the NFL. He tore through defenses on the ground with borderline unfair athleticism and change-of-direction ability, leading an entirely unique offense to the top EPA per play mark in the NFL. The value that Jackson added didn't only come on the ground, though. He ended the season as the league's sixth-highest graded passer and averaged 8.4 yards per attempt from inside the pocket, fourth among all quarterbacks. That's a massive leap on what we saw from Jackson as a rookie during the 2018 season when his overall grade sat at just 56.5, marred by inaccuracy as a passer and a propensity for fumbles. The sky really is the limit for the 23-year-old heading into his third season.
Dupree was very close to earning the bust label, filed under the category of great athlete that never really figured things out as a pass-rusher. Through the first four seasons of his career, he earned pass-rushing grades of 49.3, 59.9, 60.8 and 61.0. His pass-rush win rate was below 10% on over 1,000 pass-rushing snaps, not a spot that you want to be as a starting edge defender. However, that changed in 2019. Dupree's pass-rush grade rose to 76.3, and his run-defense grade of 75.0 was 10 points higher than any previous season in his career. He still didn't get pressure as consistently as you would like him to, but the splash plays — sacks and forced fumbles — came in at career-high marks. The timing couldn't have been better for Dupree, as he'll look to cash in on that spike in production as a free agent this offseason.
Seeing Robinson on this list might come as a surprise, but the reasoning behind it is two-fold. First, many of the Browns' best players were either just as good or better in 2018 than they were in 2019. That's part of the reason for their disappointing season. Second, Robinson's 66.9 overall grade in 2019 may only rank 22nd among 37 qualifying left tackles, but that is a massive improvement from where Robinson has been the last several years. The last time he graded above 60.0 since being drafted second overall in 2014 was during the 2015 season. The last time he played over 500 snaps was during the 2016 season. Unlike many of the players on this list, Robinson didn't ascend to become one of the top players at his position, but he did improve.
Dunlap has been a good NFL player for a very long time — he's been in the NFL for 10 years without a single season graded below 72.0. That makes it seem off that he would be named the Bengals' most improved player for the 2019 season, but Dunlap elevated the good play that he has shown in recent seasons to a career-best 89.7 overall grade in 2019. He brought the heat as a pass-rusher with 50 pressures and four batted passes, extending his career total in batted passes to 53. Where Dunlap really made his presence felt, though, was in run defense. His 89.0 run-defense grade ranked third at the position behind Calais Campbell and Von Miller this past season. If anyone thought Dunlap was slowing down after crossing the 30-year mark, they were sorely mistaken.
AFC South
---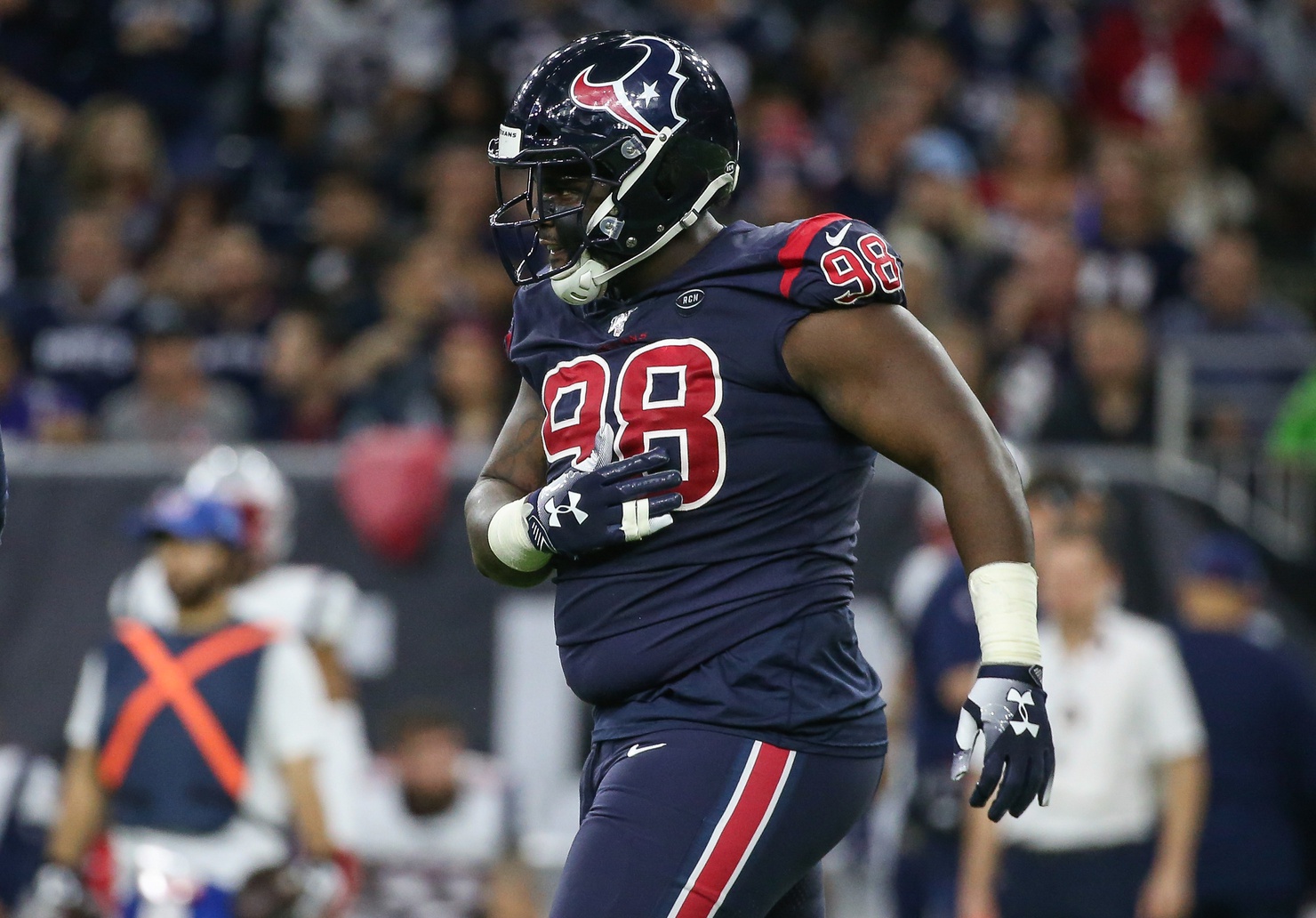 I wrote about Reader as part of the loaded interior defender free agent class earlier this week, and his stellar play this season is a big reason why he is projected to earn a four-year, $54million contract. In 2017 and 2018, Reader graded out above the 75.0 mark, but he elevated that to an overall grade of 85.5 in 2019 that ranked seventh among qualifying interior defenders. Career-high marks in pass-rushing grade (72.5), total pressures (35) and pressure rate (10.7%) helped drive that improvement, along with a career-best season in run defense with a grade of 85.1 against the run. At just 25 years old, Reader has one of the best combinations of reliability and upside among the interior defender options on the market this offseason.
It's hard to truly appreciate how wild the last two seasons for Tannehill have been. After a relatively solid start to his career in South Beach, hovering in that middle tier of starting quarterback options, the bottom fell out for Tannehill during the 2018 season. His 45.3 overall grade was dead last among quarterbacks, and he managed a putrid eight big-time throws compared to 23 turnover-worthy plays across 343 dropbacks. That forced him into a backup role with the Titans that eventually turned into a starting role following Marcus Mariota's benching. All Tannehill did with that opportunity was post top-three marks league-wide in PFF passing grade (87.4), yards per attempt (9.6) and passer rating (117.5). He took the Titans to the AFC Championship and made himself a whole lot of money in the process.
A season-ending injury to Devin Funchess in Week 1 and lingering injuries to players like T.Y. Hilton and Parris Campbell left the Colts thin at wide receiver last season. That meant increased opportunity for Pascal, and he took advantage of that opportunity with 41 receptions for 607 yards and five touchdowns. Compared to a season ago when Pascal averaged just 9.7 yards per reception with a receiving grade of 56.8, his 2019 results of 14.8 yards per reception with a receiving grade of 71.4 are certainly a step in the right direction. The Colts will be looking to add a wide receiver this offseason, but Pascal should have done enough last season to ensure that he is in their plans moving forward.
Chark came out of the gates absolutely on fire last season, developing instant chemistry with PFF's selection at quarterback on the All-Rookie team, Gardner Minshew. Through the first five weeks of the season, Chark ranked second among all qualifying wide receivers in PFF grade, and his 290 receiving yards on passes 20 or more yards downfield led the NFL. He was putting that 6-foot-4 frame and 4.3 speed to work. Chark wasn't able to maintain that pace throughout the remainder of the season as Minshew was benched for a returning Nick Foles, who was promptly benched for Minshew again, but he did finish the year with a 75.2 overall grade and over 1,000 receiving yards. Considering he finished his rookie season with a 52.4 overall grade and just 174 receiving yards, it's safe to call Chark's sophomore campaign a pretty hefty improvement.
AFC West
---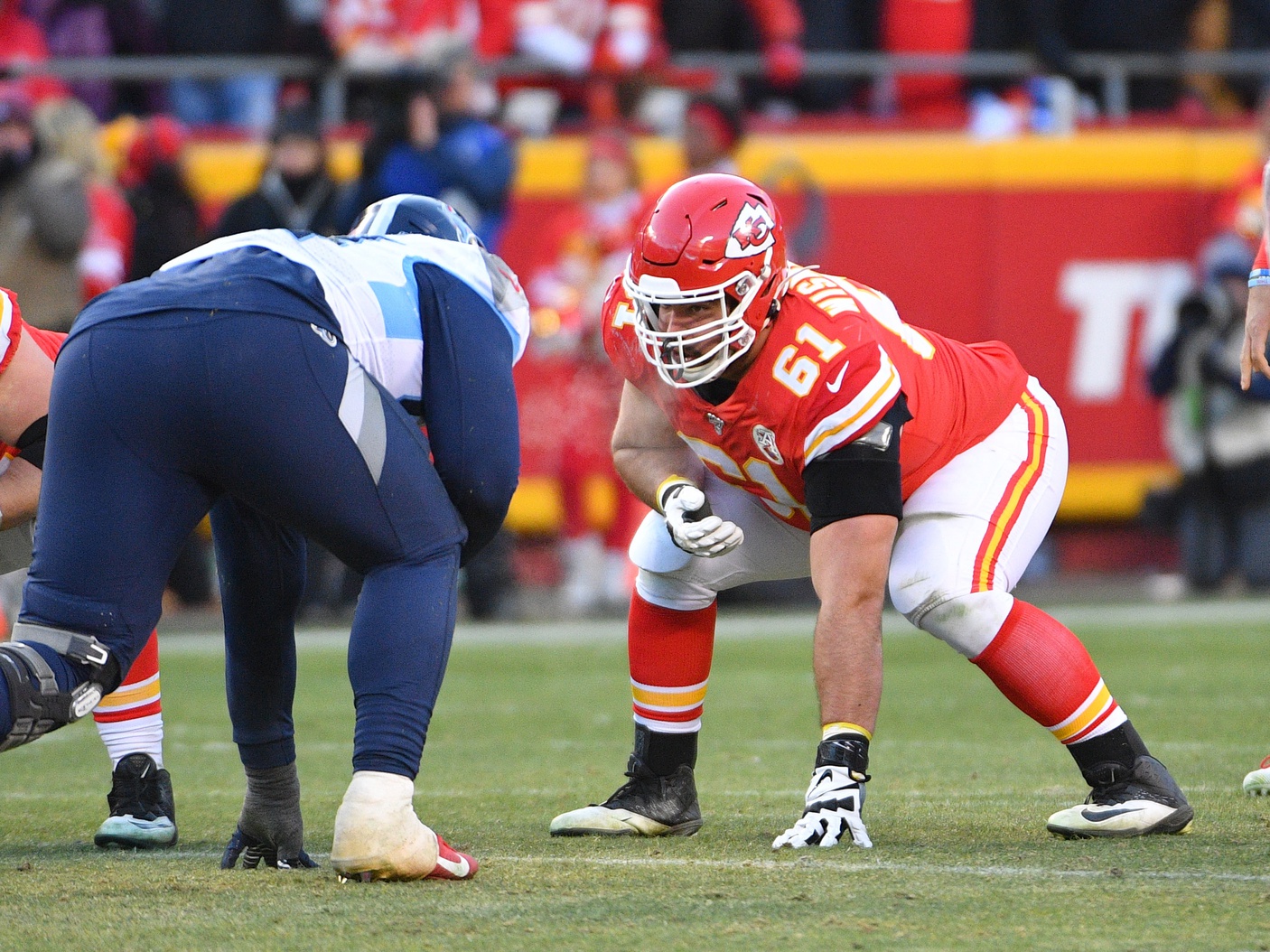 The Chiefs were a tough team to find a most improved candidate for, mainly because all of their best players this season all happened to be good last season. Ultimately, I landed on Wisniewski. Wisniewski's career has been the definition of solid, with grades ranging from 68.1 to 80.0 on 600 or more offensive snaps each season from 2011-17. Wisniewski's 2018 season was by far the worst of his career, however. He picked up a grade of just 56.2 on 678 snaps with the Eagles. That led to a one-year deal with the Chiefs valued at under $1 million. Wisniewski didn't really provide value on that deal until taking over at left guard for an injured Andrew Wylie late in the season, but he ended the year with a top-10 grade among qualifying left guards. He's a solid veteran option among the available interior offensive linemen this offseason.
Oddly enough, the Broncos' most improved player this past season was … wait for it…an impending unrestricted free agent. Courtland Sutton was also under consideration for the leap forward that he took, but Simmons' jump in overall grade (60.9 in 2018 to 90.8 in 2019) and in coverage grade (51.2 to 91.1) was too hard to ignore. Simmons was the most valuable safety in the league, per PFF WAR. He massively improved his stock on the open market, particularly with his playmaking ability, as he broke up 11 passes in 2019 after breaking up three passes total from 2016 to 2018. If that level of play is a sign of things to come for Simmons rather than a one-year spike in production, the Broncos need to prioritize bringing him back in 2020.
The Raiders' passing offense wasn't exactly what people would have expected heading into last season. Antonio Brown came in and elevated his notoriety without elevating the wide receiver room. Tyrell Williams had his moments, but he dealt with injuries and never fully claimed the role of No. 1 receiver. As it turned out, Waller was the overwhelming bright spot among Oakland's pass-catching options, rising out of the depths of the Raiders' roster to catch 90 passes for 1,146 receiving yards. Prior to last season, Waller didn't even have a 100-yard season to his name in his four-year NFL career. Now, he enters the 2020 season as the fifth-highest graded tight end in the league last season. It's hard to make a case for anyone else as the team's most improved player after the kind of bump that Waller saw.
It doesn't feel right putting Hayward on this list. He has put together a career of high-level play, both in his time with the Packers and with the Chargers, so the improvement in 2019 was more of a return to his usual standards than it was a breakthrough. Hayward's 74.5 grade in coverage in 2018 was the lowest mark of his career when you exclude a 2013 season in which he only played 87 defensive snaps. His 103.9 passer rating allowed was also a career-worst number in coverage. Those numbers — particularly the coverage grade — are still quality results, but they're not the kind of results that Hayward has grown accustomed to. He got back to that level of play this past season, though, with a coverage grade of 84.4 that ranked fifth among qualifying cornerbacks. There aren't many better cornerbacks in the game than Hayward, and he reminded the league of that again in 2019.
NFC East
---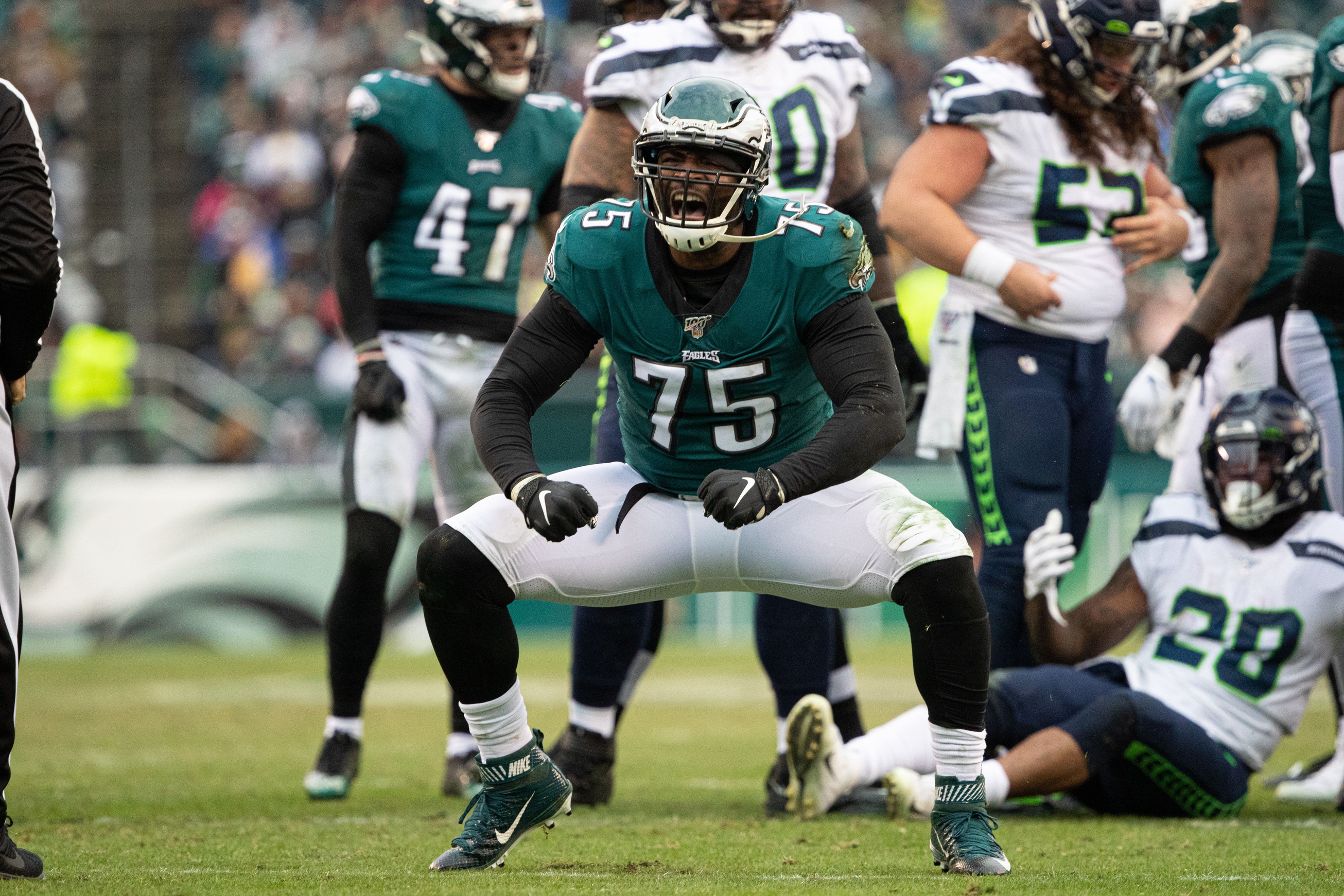 I don't think people understand how disruptive Curry was as a rotational pass-rusher this past season on the Eagles' defensive line. Altogether, 99 different edge defenders rushed the passer 200 or more times over the course of the regular season, and among those players, Curry ranked tied for fifth in pressure rate (16.8%) with T.J. Watt. The fact that he was effective in Philadelphia shouldn't be all that much of a surprise because he has multiple seasons of solid play with the Eagles. It is surprising just how effective he was, though, particularly given how poorly he played for the Buccaneers in 2018. Last year in Tampa Bay, Curry had an overall grade of just 58.4 with a pressure rate below 10%. Prospective suitors this offseason will be hoping he repeats his 2019 performance rather than reverting to the play he managed after the last time he left Philadelphia.
Collins was certainly not an undrafted talent coming out of LSU, but that's where the Cowboys got him following the murky legal situation surrounding him leading up to the 2015 NFL Draft. For all the talent that Collins has, it's taken him a while to find his footing in the NFL. The 2018 season — his fourth — was the first time that Collins had graded above 70.0 for a season, picking up a grade of 71.7 as the team's starting right tackle. A year later, Collins is fresh off an 85.8 overall grade that ranked fourth among right tackles in the NFL. He was dominant in the run game and moved bodies at will to clear lanes for Ezekiel Elliott and company and earn a run-blocking grade of 88.6. The Cowboys have regularly been at the forefront of the conversation on the league's best offensive lines, and Collins will keep them there with more performances like the ones we saw from him in 2019.
Mayo earned the first extended starting role of his career in 2019 with the Giants after several ineffective seasons as a reserve for the Panthers. It was a tale of two phases of the game — run defense and coverage. Mayo was outstanding as a run defender, earning a run-defense grade of 90.1 that ranked second among all linebackers. In coverage, though, he was among the worst at the position, as his 48.8 coverage grade during the 2019 season ranked 70th among 89 qualifying linebackers. Obviously, you would rather have your linebackers excelling in the more valuable facet of the game (coverage), but the fact that Mayo was able to give elite play in run support in a starting role was a solid improvement.
Dunbar's name has been in the news recently with reported unhappiness with his contract situation, a situation that has since been de-escalated with reports that he wasn't asking for a release or a trade. However, Dunbar does have some leverage if he wants a new contract, given what we saw from him on the field in 2019. His 87.6 PFF grade ranked second among cornerbacks behind only Richard Sherman, and he allowed just 29 of the 52 passes into his coverage to be completed while intercepting four and breaking up another four. Dunbar had been solid in limited roles before, but 2019 was a marked improvement in play from the former undrafted free agent out of Florida.
NFC North
---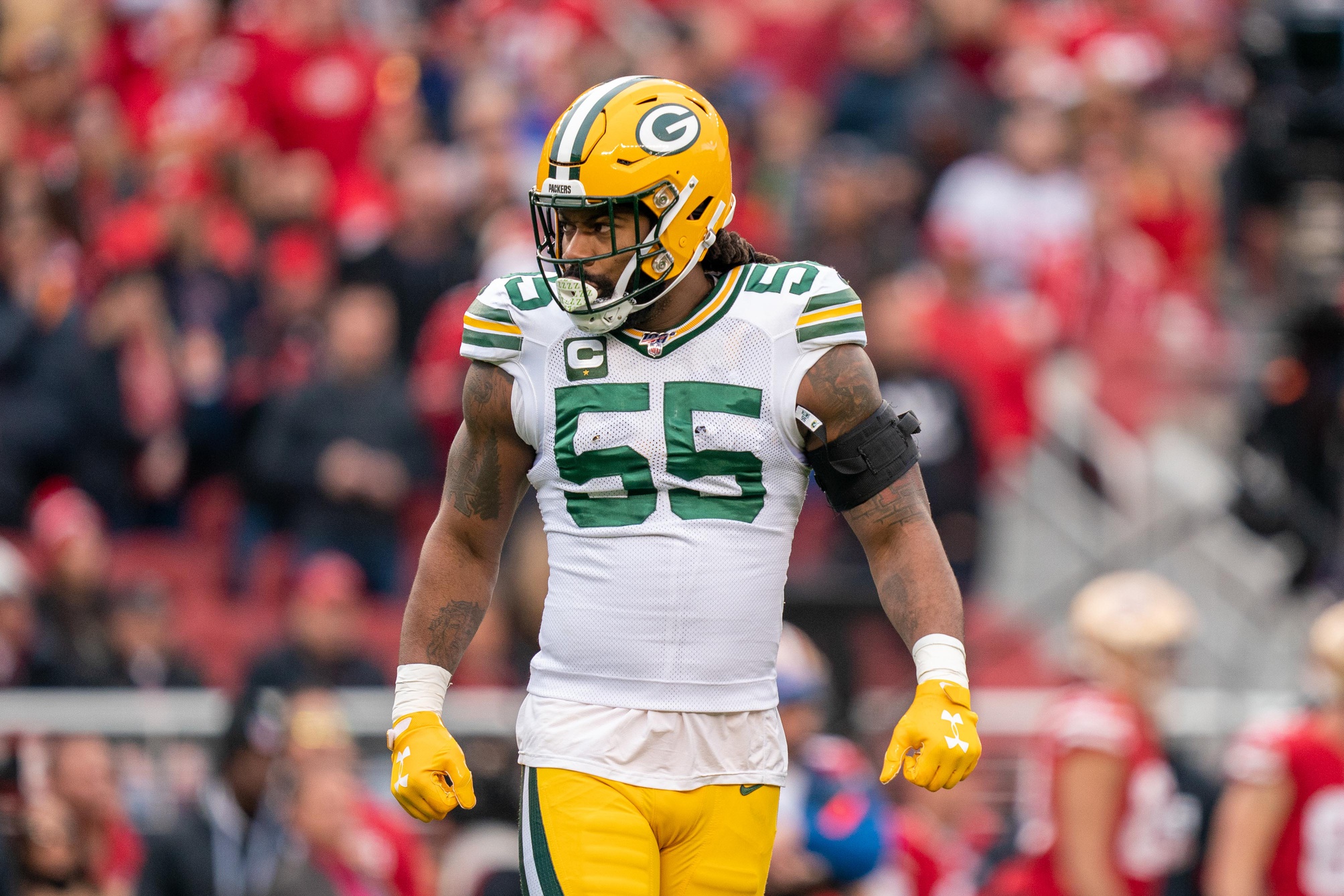 One player recorded 90 or more quarterback pressures during the 2019 regular season. Smith had 93. That's it. That's the list. Smith improved significantly from the 2017 season to the 2018 season, raising his overall grade from 60.5 to 73.2 and increasing his pressure count by 20 to 60. Impressively, the jump from two seasons ago to last season was even bigger. Not only did Smith have the volume but he had the efficiency, as well. His pressure rate of 18.1% led the league among qualifying players. Add in that Smith's run-defense grade of 78.1 was easily the highest of his career, and it was an impressive display for the Kentucky product. The Packers can only be pleased with their decision to sign him last offseason.
Kendricks' coverage numbers in 2019 are absurd. The 90.0 coverage grade that ranked second at the linebacker position is one thing, but his forced incompletion numbers are another thing altogether. Kendricks forced 14 incompletions in 2019 — two more than the next closest linebacker (Luke Kuechly) and five more than the next closest competitors. He forced an incompletion on over 20% of his targets. Only five other players with 50 or more targets did that regardless of position, and they were all cornerbacks. That strong play in coverage, along with a run-defense grade north of 80.0, gave Kendricks an elite 90.4 overall grade for the 2019 season, well above the 64.6 grade that he earned in 2018.
The Bears were a tough team to work with here. Some guys like James Daniels and Allen Robinson played better in 2019 than they did in 2018, but the jump in performance wasn't all that big. That leaves us with a player like Lucas. The 507 offensive snaps he played for the Bears this season at a combination of the left and right tackle positions were more than he had played since his rookie season back in 2014, and the 72.2 overall grade that he earned marked the first time in his career that Lucas graded above 65.0. He's likely not more than a backup swing tackle, but he proved to be capable in that role this season with the Bears.
We talked about it before the season, and Ragnow's move from guard in his rookie season to center in 2019 did, in fact, make all the difference. It was his more productive position at Arkansas, and it is his more productive position through two years as a professional, as well. Ragnow's 64.4 overall grade in 2018 was a respectable mark, ranking 15th among qualifying left guards, but his 74.9 grade in 2019 bordered on the center position's elite and ranked sixth among 38 qualifying centers. There was an improvement from Ragnow across the board as both a pass blocker and as a run blocker. He should only continue to improve in the middle of the Lions' offensive line, given his track record of success at the position in college.
NFC South
---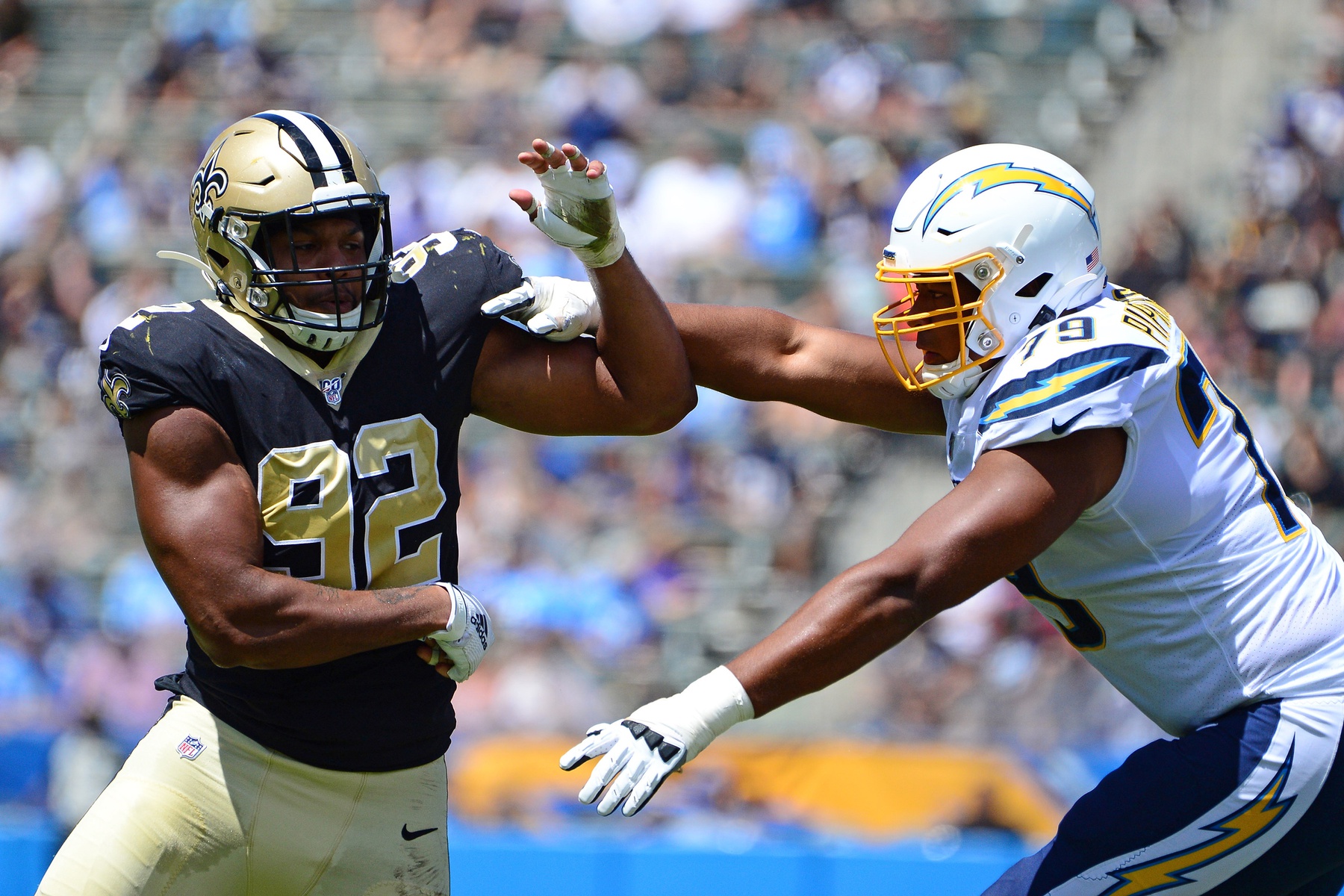 The Saints' decision to trade up to select Davenport was met with some derision at the time of the 2018 NFL Draft. Some of that may still be warranted, but for his part, Davenport is working to show that he was worth it. After a 2018 season in which he earned a 69.7 overall grade, buoyed by strong play in run defense, Davenport saw significant improvement in his second season. His pass-rush win rate rose from 13.5% to 18.4%, and he increased his raw pressure count from 28 in his rookie season to 50 last year despite missing the end of the season with an injury. Davenport also increased his run-defense grade from 76.2 to 82.4. He and Cameron Jordan form a dangerous edge duo in New Orleans.
Hooper is perhaps the most sought-after tight end on the free agent market this offseason given his combination of age, durability and history of production. A career year in 2019 didn't hurt matters, either. Hooper's 78.3 overall grade was nearly 10 points higher than his previous career-high, and his receiving line of 75 receptions for 787 yards and six touchdowns was also the best of his career. Hooper still makes most of his living by finding the holes underneath coverage, but he has shown signs of growth over the course of his career, culminating in his performance last season. At worst, he offers a team a solid run blocker who can be a nice complementary piece in the passing game.
Jensen ended the 2018 season as the 29th-ranked center in the NFL with a PFF grade of 55.7. However, he ended his 2019 campaign as the third-ranked center in the NFL with a PFF grade of 79.3. It's hard to see a whole lot more improvement in one year than that. Jensen raised his run-blocking grade over 20 points this past season, but he was most impressive as a pass blocker. He allowed just 15 pressures in 709 pass-blocking snaps on the season, good for a rate of 2.1% that ranked sixth among players at the position. Whoever ends up behind center in Tampa Bay next season, Jensen will play an integral role in protecting them.
Van Roten has had a winding football journey that has led him to this point. After being signed by the Packers as an undrafted free agent following the 2012 NFL Draft, he played 22 total offensive snaps as a rookie. His next NFL snaps didn't come until 2017 with the Panthers after a stint in the Canadian Football League. He earned the starting left guard job in Carolina for the 2018 season, but he was generally unimpressive, and his 59.4 overall grade ranked 20th among 35 qualifying left guards on the year. Another year as the starter brought slightly better results, though, as Van Roten improved his grade to 65.5 in 2019, which ranked 15th at the position. He has already shown the ability to be an average starter, and continued improvement along that trend could yield even better results in 2020 in Carolina or elsewhere.
NFC West
---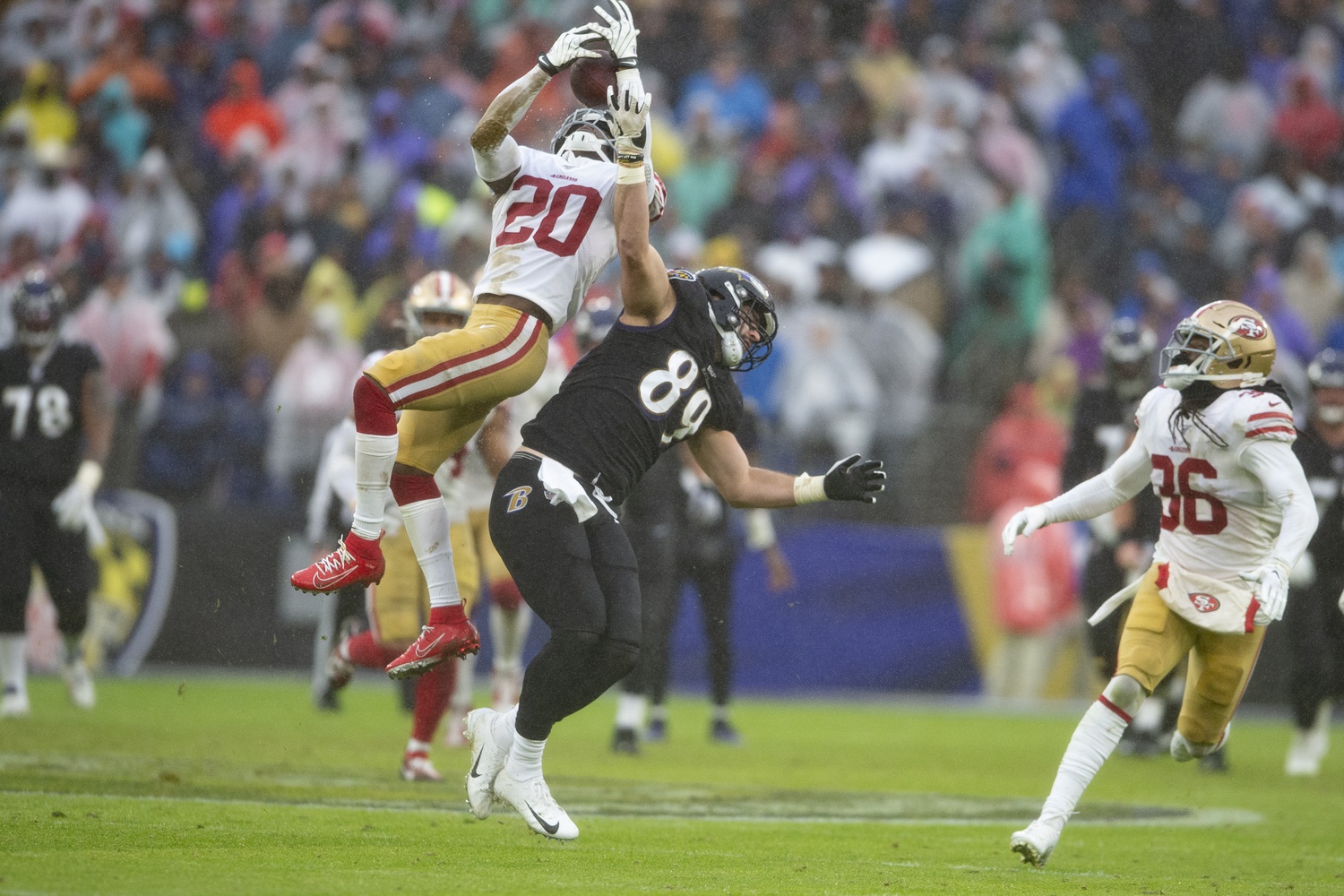 It's hard to separate Ward's career to this point from the injuries that have helped to define it. Prior to 2019, the last full season that Ward played was 2015. In addition to injuries slowing his progress, position changes have kept Ward from getting comfortable at any one spot on the San Francisco defense. He seemed to find his home last season, though, and he had a full year to show what he could do when healthy. Ward's 84.9 overall grade ranked sixth among safeties, and he was also one of the 10 most valuable safeties in the league, per PFF WAR. As the team's primary free safety, he played a big part in San Francisco's league-leading deep coverage unit that allowed just 10 completions on passes thrown 20 or more yards downfield, six fewer than any other NFL team. A big part of Ward's improvement was simply staying healthy, and the 49ers or any other prospective teams will have to hope he can do so again in 2020.
Griffin may not have recorded any interceptions during the 2019 season, but his performance was certainly better than what we saw from the former third-round pick in 2018. Two seasons ago, Griffin recorded a coverage grade of 48.1 and an overall grade of 50.7. That's not what you want to see out of one of your starting cornerbacks. However, 2019 was a different story entirely. Griffin earned a coverage grade of 77.0 that ranked 14th among qualifying cornerbacks, and it stemmed from his ability to make plays on the football. He forced incompletions on 14 of his 66 targets this season for a forced incompletion rate of 21.2% that ranked second among all cornerbacks with 50 or more targets. Seattle's secondary doesn't have a whole lot of reliable pieces at the moment, so if they can rely on Griffin moving forward, it would be big for the defense as a whole.
During the 2018 season, Higbee was used primarily as a blocker, staying in to block on 633 of his 914 offensive snaps between pass plays and run plays. As a result, his contributions as a receiver were limited. Higbee caught just 24 passes for 292 yards and two touchdowns. His pass-game usage ramped up last season, however, and Higbee capitalized on that opportunity. He ended the season with 69 receptions for 734 yards, and his receiving grade of 90.0 for the year trailed only George Kittle at the tight end position. Any way you want to look at it, Higbee broke out as a receiver, joining a talented group of pass-catchers that already consists of Robert Woods, Cooper Kupp and Brandin Cooks. The Rams just need Jared Goff to find Higbee and company on a more consistent basis in 2020.
But Jones has always been good, right? The short answer is yes. Jones has put together a very impressive career, but his season in 2018 just wasn't as good as his 13-sack stat line suggested. He had just 42 total pressures (which is low for a player with that many sacks), and his pass-rushing grade of 68.2 didn't pop out as all that impressive. For us, it was Jones' worst season since his 2014 campaign with the Patriots. He bounced back in a big way in 2019, though, posting an overall grade of 84.9 and a pass-rushing grade of 90.0. On top of the sacks being there again, Jones generated pressure consistently and won more of his pass-rushing snaps. It may seem silly putting a player as good as Jones in a list of the league's most improved players, but that's what he was for the Cardinals from 2018 to 2019.