Eight teams remain ahead of the 2020 NFL divisional round. Counting both the offensive and defensive side of the ball, this makes for sixteen units left in the trenches. As we will see below, only two of them feature a below-average survival curve (or opposing survival curve, in the case of defensive lines), illustrating the importance of generating or avoiding pressure when it comes to winning games.
During the playoffs, we will investigate each game's trench matchups by looking at survival curves for offensive and defensive lines and predicting how often and how quickly the quarterbacks will be put under pressure.
Going into each game, a machine-learning model incorporates several features in order to come up with a prediction:
The survival curve of the offensive line in previous games
The survival curve of the defensive line in previous games
The PFF pass-blocking grades of the five offensive linemen
The PFF pass-rush grades of the pass-rushers and the positions they are projected to line up in
How the blend of individual grades and team-level survival curves from the past are weighted toward predicting the cervical curve depends on continuity and how far in the past the information lies. Less continuity means the individual grades are weighted more heavily.
Schematic factors such as how often the defense is projected to blitz and how often the offense is projected to use play action, designed rollouts or six-plus-man protections.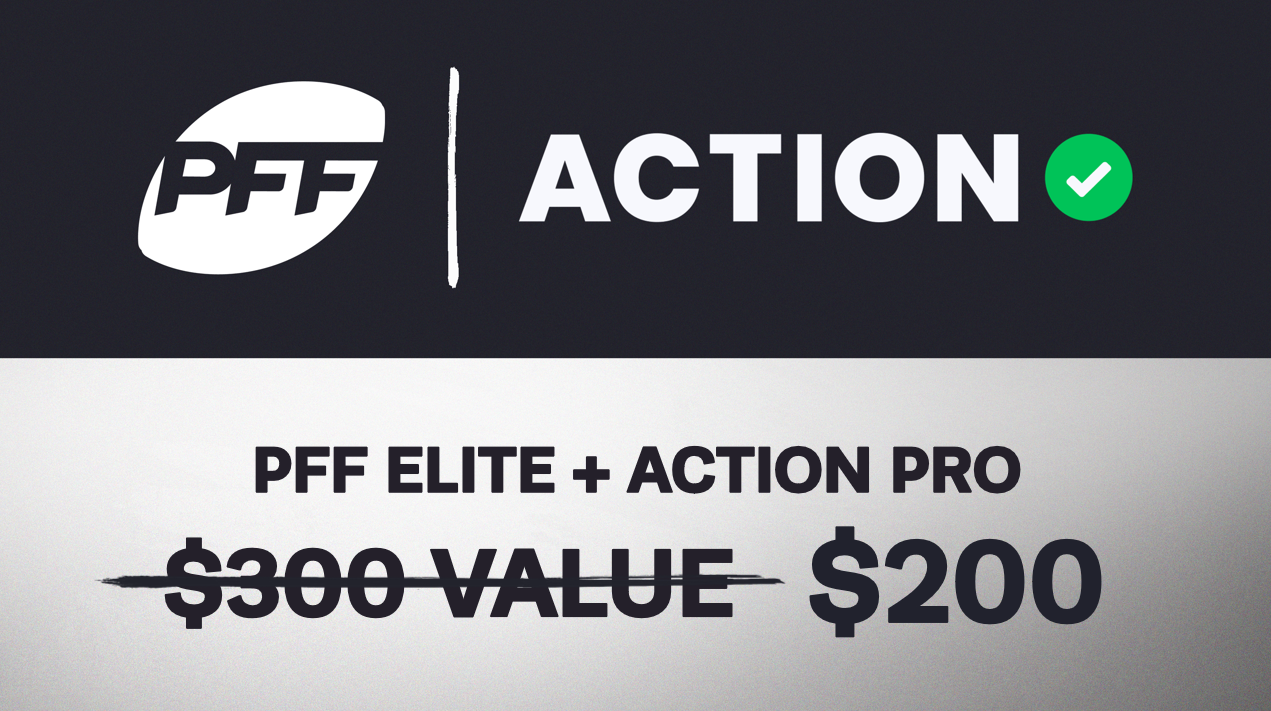 [Editor's Note: PFF's advanced statistics and player grades are powered by AWS machine learning capabilities.]
When the Packers have the ball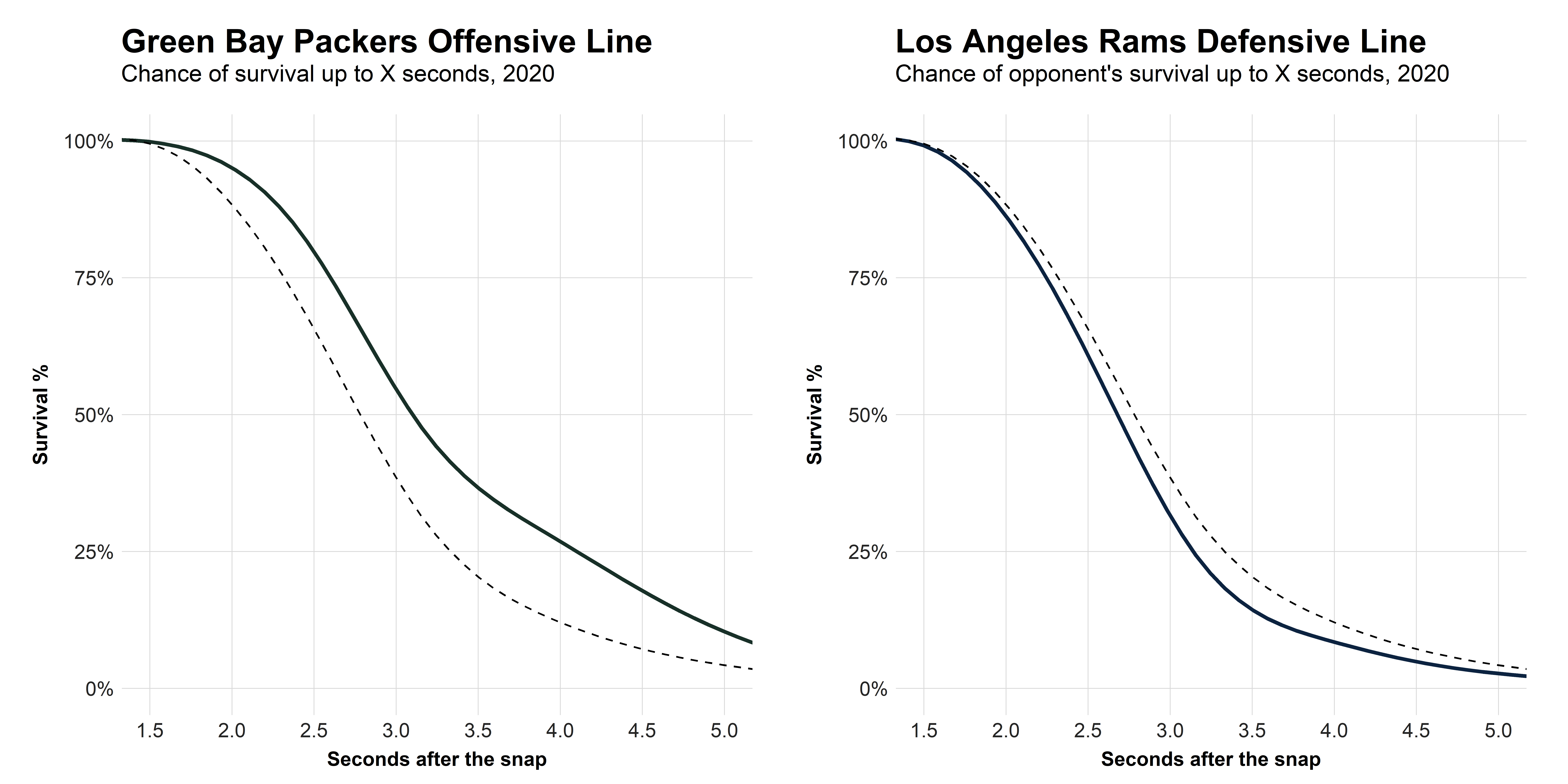 Last week against the Seahawks, the Rams fielded the perfect mix of a dangerous pass rush combined with a good secondary, and they shut out Russell Wilson and his offense for a large part of the game. If they want to keep the Green Bay Packers offense in check this week — and this is likely their only chance to advance — they will need a similar performance.
However, as Green Bay's survival curve suggests, they have a much harder task at hand this week. The Rams wouldn't be the first strong pass rush to be nullified by the Packers' offensive line. And with Corey Linsley (82.8 pass-block grade) and Elgton Jenkins (76.7 pass-block grade), they also have two quality interior linemen to limit Aaron Donald's impact as much as possible.
Expect a much longer day for L.A.'s defensive front this time around.
Subscribe to PFF Edge to continue reading
Already have a subscription? Sign In