In an upset that few saw coming — especially not our friends in the desert — the Tennessee Titans beat the Baltimore Ravens 28-12 Saturday. The Ravens were the No. 1 seed in the AFC, and by nearly all projections systems, by far the the most likely team to hoist the Lombardi trophy at the end of the season.
Now that the Titans have slayed last year's Super Bowl champion and this year's favorite, many want to reassess not only their chances to win it all, but also what record-breaking performances by Derrick Henry mean for the future of offensive football.
The only things more predictable than the continued rise of passing are the predictions that now, finally, we've moved so far toward newfangled passing offenses that a return of smashmouth football is on the horizon. The most recent prognosticators can be forgiven as Henry has been that good. But is the Titans model one for other teams to copy?
Passing is still dominant, still more efficient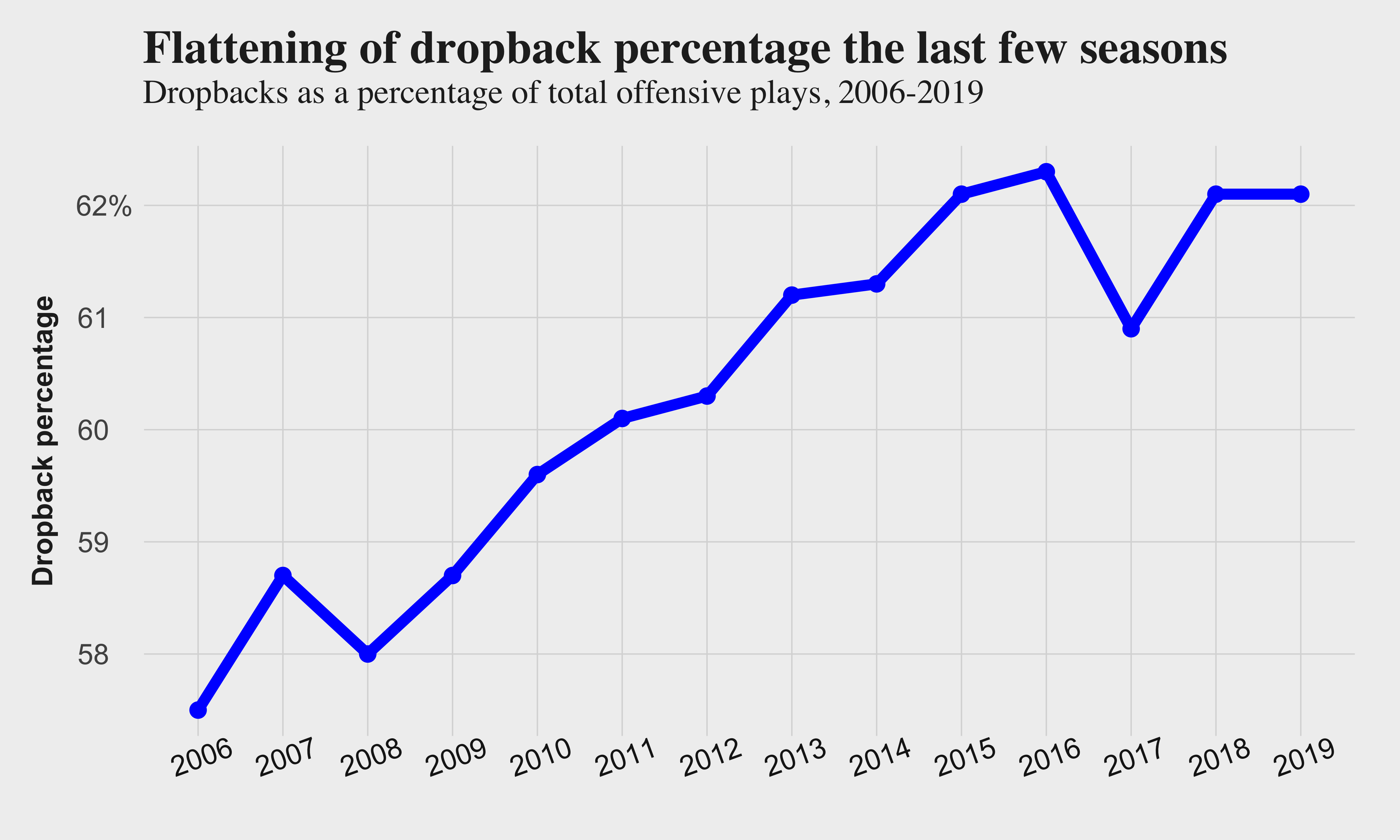 Dropback passing as a percentage of total plays has risen steadily since 2006, though there has been a relative lull since 2015. There is no evidence that the longer-term trend will reverse, as the rise in passing has paused for years in the past only to rise again with renewed vigor.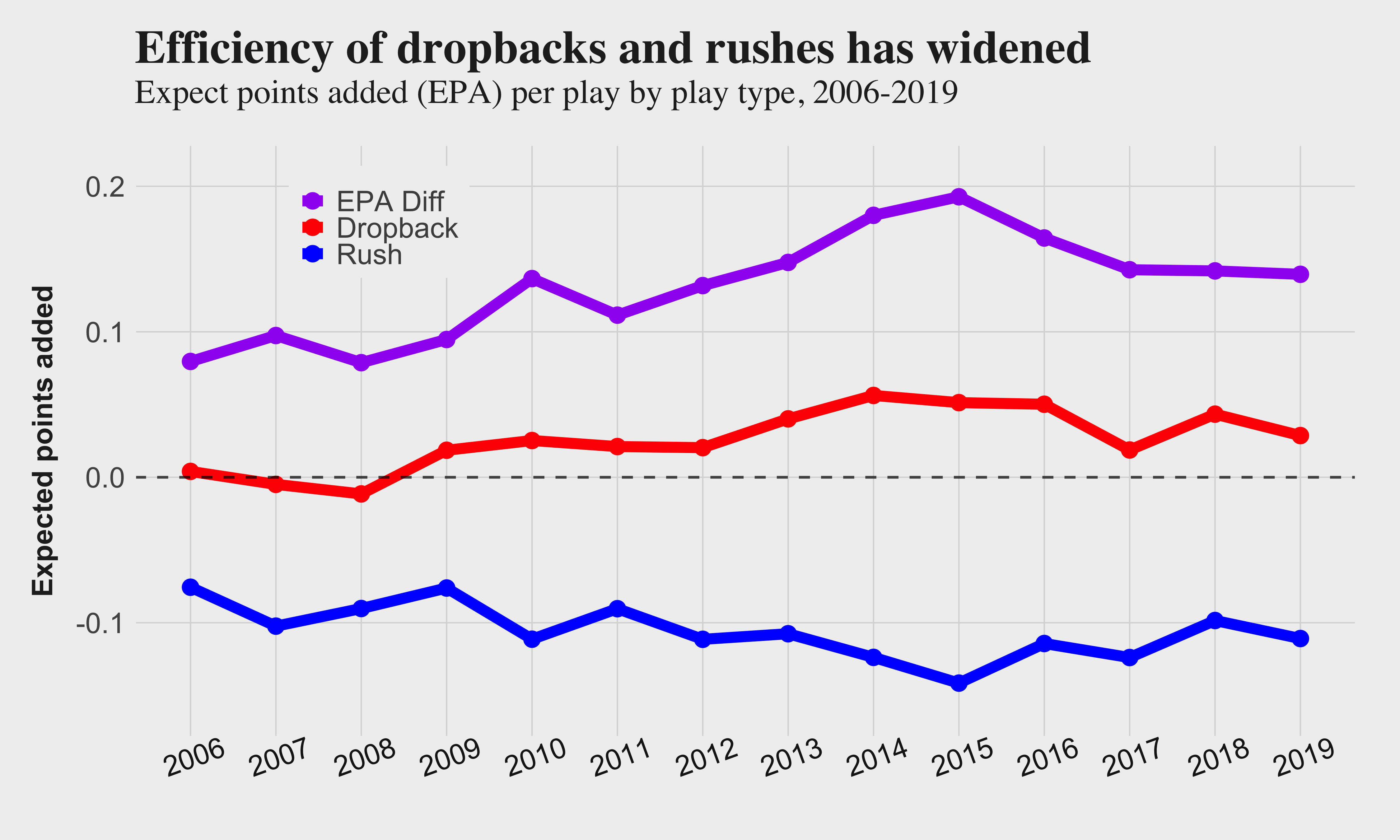 The efficiency of dropping back to pass has also flattened recently. But again, it's not presaging a fall as much as a temporary plateau. The difference between the efficiency of dropbacks and rushes, in terms of expected points added per play, is near recent highs.