The market for the center position isn't on par with that for elite tackles, or even guards, but it is an important offensive position due to the quick decisions and calls they're tasked with making pre- and post-snap. That's why the Arizona Cardinals and Los Angeles Chargers so heavily pushed to improve at the position this offseason.
Using PFF's play-by-play grading and statistics that can be found in Premium Stats 2.0, this is how the current 32 projected starters stack up heading into the 2021 season. 
No NFL center has come close to touching Hudson's level of pass-protecting prowess over the past decade. If you line up the highest pass-blocking grades for all qualifying center seasons since 2015, Hudson owns each of the top five spots for his work from 2015 to 2019. He took a step back in that department last season, but he still ended the year as the league's seventh-highest-graded center. Hudson projects as a significant upgrade over Mason Cole in Arizona.    
Linsley, like Hudson, will be taking his talents to a new offensive line in 2021. He stood out as one of the best offensive linemen available in free agency, coming off the highest PFF grade of his career and a first-team All-Pro nod this past season with Green Bay. Since entering the league in 2014, he's graded out in the 80th percentile or higher in pass-blocking grade on true pass sets and zone run-blocking grade. Linsley is a cornerstone piece in the Chargers' offensive line overhaul this offseason.   
Ragnow stumbled a bit out of the gates in his rookie season with Detroit, particularly as a pass protector (57.1 pass-blocking grade in 2018). However, those rookie snaps came at left guard. Since moving to center — a position where he dominated at Arkansas — Ragnow has steadily risen toward the upper tier of players at the position. His 80.3 overall grade this past season ranked third among all qualifying centers, and it earned him a record-breaking contract this offseason. The arrow is only pointing up for Ragnow as he enters his fourth NFL season.    
Few players outside of Hudson have matched Tretter's pass-protection dominance over the course of his NFL career. Dating back to part-time roles with the Packers in 2015 and 2016, Tretter has recorded pass-blocking grades above 80.0 in six consecutive seasons. He also earned the highest run-blocking grade (76.5) of his career with the Browns this past season. The result was an 81.0 PFF grade that fell short of only Linsley at the position in 2020. 
Kelce falls on the opposite end of the spectrum compared to Hudson and Tretter. There are few years in his career where he has graded out higher as a pass protector than he has as a run blocker, but that's primarily because he's been one of the best run-blocking centers in the NFL. That was no different at 33 years old in 2020. Kelce was the lone staple in an ever-changing offensive line in Philadelphia, and his 79.0 run-blocking grade ranked as a top-five mark at the position.    
Jacksonville's roster didn't have a lot going for it in 2020. That tends to be the case for a 1-15 team. Linder, the Jaguars' top offensive lineman, playing in just nine games was one thing that went wrong. It flew under the radar because he doesn't have the same Pro Bowl or All-Pro recognition as some other names atop this list, but he has been one of the best centers in the league over the past seven years. The only three centers with a higher PFF grade than Linder (87.4) since he entered the league in 2014 are Travis Frederick, Jason Kelce and Alex Mack.  
Jones served as a steady option on the interior for both the Texans and Titans from 2012 through 2018, his first seven NFL seasons. The former Georgia Bulldog graded between 69.4 and 74.7 in each of those years. But his last two seasons for Tennessee have been the best of his career from a PFF grading standpoint. Jones was a big part of Derrick Henry's 2,000-yard season in 2020, as no center in the league had a higher percentage of their run blocks grade positively than Jones last year.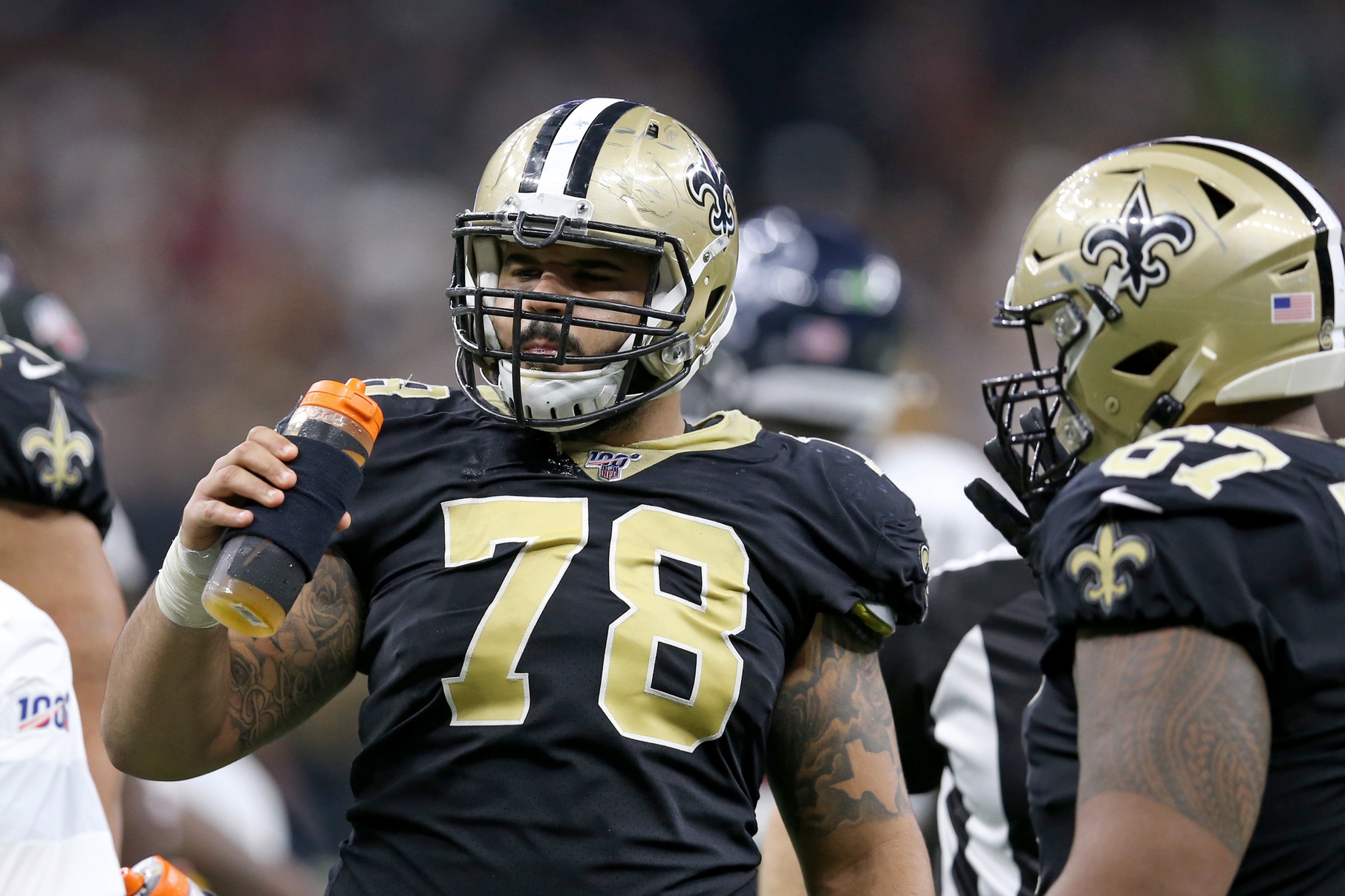 McCoy's 2019 Saints debut went about as well as you could expect for a rookie center. His 78.0 overall grade ranked fourth among qualifying centers on the season, and he was the only player at the position to put up grades of 75.0 or higher as a pass protector and run blocker. Those numbers took a hit in 2020, but McCoy still finished the year as a borderline top-10 player at the position. The Saints will hope for continued development from 2020 first-round pick Cesar Ruiz to ensure a strong interior offensive line for years to come.  
Kelly's grading profile has never quite matched up with his leaguewide reputation that earned him a record-breaking center contract at the beginning of last season. That doesn't mean he isn't one of the better centers in the league; he's just not quite in the elite tier. Kelly is the 11th-most valuable center in the league over the past three seasons, per PFF WAR. 
Washington's tackle positions are in flux, with new starters expected at both left and right tackle heading into 2021. The Football Team still has to feel relatively good about their group up front because of how well the interior offensive line played in 2020, including a career year from Roullier. The former sixth-round pick out of Wyoming has improved his PFF grade every season with Washington, putting up a career-high 76.4 overall mark last year. The only two centers with a higher pass-blocking grade on true pass sets than Roullier in 2020 were Linder and Tretter.   
Jensen plays the game the way you want from an offensive lineman. He's an enforcer who consistently looks for opportunities to introduce his man to the ground. That shows up in his top-five run-blocking grade on gap runs over the past two seasons. Jensen's overall PFF grade did take a noticeable step back from 2019 to 2020, though. That was almost entirely due to his pass protection performance, as he allowed nearly twice as many pressures in 2020 (27) as he did in 2019 (15) on fewer pass-blocking snaps.  
Andrews returned from issues with blood clots in his lungs in 2019 to man the center position once again for New England in 2020. While his performance wasn't quite up to the level he showed pre-2019, Andrews was no worse than average. He has been the seventh-most valuable center in the league in his five seasons as a starter with the Patriots, according to PFF WAR. The hope for the Patriots will be that he gets back to his 2017-18 form another year removed from his health issues.    
The only reason Mack isn't higher on this list is age and an expected continuation of decline. There's still no reason he can't be a quality center option for the 49ers still in 2021, even at 35 years old. One of the highest single-season grades of Mack's career came in Kyle Shanahan's final season as the Falcons' offensive coordinator in 2016, including a 90.9 run-blocking grade that led all players at the position. There are few better fits in that scheme than Mack.   
Carolina's offensive line has a lot of question marks heading into the 2021 season, making Paradis one of the pieces up front the team should feel most comfortable with. Paradis has not been the same player for the Panthers that he was in Denver, where he graded out as one of the best centers in the league. He was much better as a pass protector in 2020 than he was in 2019, though. After allowing a position-high 47 pressures in his first year in Carolina, Paradis cut that number to 19 last season.  
Morse has yet to grade below 70.0 in pass protection in a single season over his six-year NFL career. On the other hand, he has never graded above 70.0 as a run blocker. That's about what you can expect him to provide moving forward. And in that case, Buffalo is as good a spot as any for Morse. The only team with a higher pass rate than the Bills on early downs in the first three quarters of games last season were the Chiefs.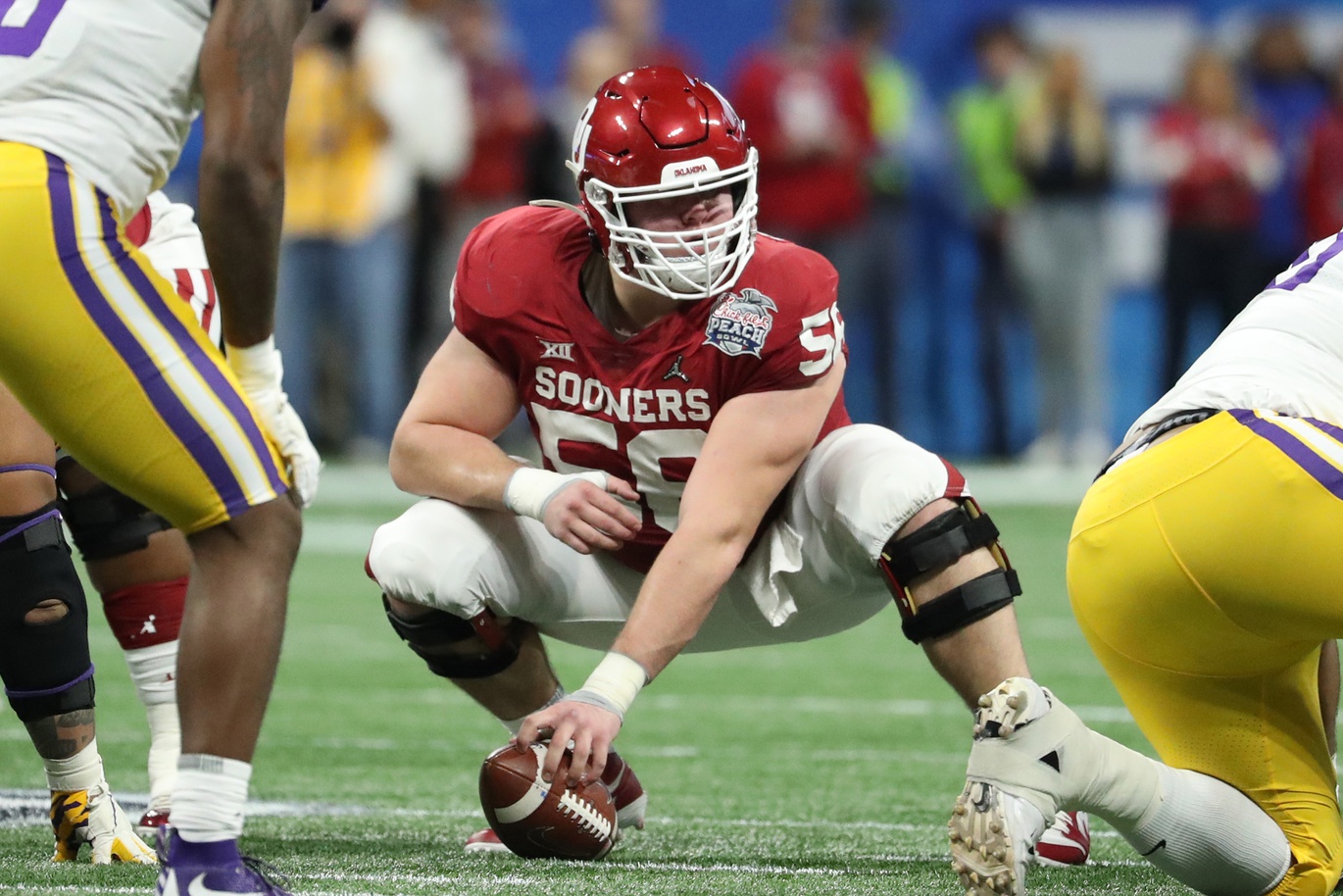 Humphrey is the first rookie to find his way onto the list. He'll have to compete with former Rams center Austin Blythe for the job, but I expect Humphrey will win that competition. Humphrey isn't lacking for experience, seeing nearly 2,500 snaps at Oklahoma. He does a good job of using his hands and leverage to move interior defenders and is coming off a career-high 80.9 overall grade in 2020. He's just one part of an overhauled offensive line in Kansas City, clearly a priority after how the team's 2020 campaign ended.
Entering this offseason, Hopkins was the strong link on the interior of Cincinnati's offensive line. That's more an indictment of that unit's struggles than it is praise for Hopkins. Still, Hopkins has at least been steady for Cincinnati over the past several seasons, particularly in pass protection. The former Longhorn has graded out in the 74th percentile among centers in pass-blocking grade since 2018, when he first earned a starting job with the Bengals at the position.
Bozeman has yet to start a game at center over his first three seasons with Baltimore. However, that is where he played (and excelled) while at Alabama, and there is a good chance he makes the switch heading into 2021. Bozeman has given the Ravens average play as their starter at left guard over the past two seasons on a whopping 2,357 snaps, including the postseason (fourth among all offensive players). That snap count is part of the reason he's been one of the 10 most valuable guards in the league since 2019, per PFF WAR. 
Corbett is another player expected to slide over from guard to center in 2021, where he'll likely replace Austin Blythe. He has started there with the first team at OTAs. Center is where Corbett began his career in Cleveland, but he has split time over the past two seasons in Los Angeles as a starter at both left guard (2019) and right guard (2020). He's coming off a career year this past season for the Rams, boosted by a 76.4 run-blocking grade. 
There was plenty of reason to be optimistic about Gates heading into the 2020 season following an impressive showing in several spot starts at right tackle and right guard in 2019. He did earn a starting job the following offseason, but it came at center. It's a position that Gates hadn't played in either college or the NFL. His PFF grade dropped from 77.0 to 59.7 as a result, but he was still far from the worst starter on New York's offensive line. The Giants will hope for a step forward in Year 2 at the position.    
Injuries have kept Pocic from getting into any kind of rhythm to begin his NFL career after Seattle selected him in the second round of the 2017 NFL Draft out of LSU. Pocic played nearly as many snaps in 2020 (993) as he did in the first three seasons of his career combined (1,026). It was also by far his best season from a grading standpoint, though it wasn't a high bar to clear. Pocic's 59.8 overall grade ranked 26th among 37 qualifiers in 2020, but he has a chance to grow further after the first full season of his career. 
The fear that McGovern would regress following a career season in 2019 with the Broncos came to fruition last year in New York. His overall PFF grade fell 10 points from 2019 to 2020, and that was even with improved play as a run blocker. McGovern was one of the worst pass-protecting centers in the NFL in 2020, coming away from the season with a 42.7 pass-blocking grade. The left side of the Jets' offensive line should be set, but McGovern is part of a group that will need to show improvement to keep Zach Wilson upright in 2021. 
There was much talk about the Steelers' need to address their offensive line heading into the 2021 NFL Draft. They drafted Green in the third round as a result, their first attempt to attack the unit. He spent most of his time at guard at Illinois, but he saw several starts at center, as well.
You like to see the year-to-year improvement he showed after making the switch from defensive tackle to guard in college, raising his grade from 59.0 in his first year as a starter in 2018 to 88.0 this past season. His athleticism and explosiveness should help kickstart Pittsburgh's run game.  
Biadasz claimed the center spot on PFF's All-Rookie team last season, but that was more because of a lack of competition than Biadasz's play. His 53.5 PFF grade was one of the lower marks at the position, but there is reason to expect the former Badger to improve heading into his second season. Offensive linemen often take a year or two to find their footing in the NFL. And Biadasz put together three years of strong play at Wisconsin, grading above 82.0 in all three seasons.  
At his peak during the 2016-17 seasons, Britt was a quality starting center. PFF WAR tagged him as the 12th-most valuable center in the NFL over that stretch, but we're now three years removed from that peak. Britt earned overall grades of 60.8 and 62.0 during the 2018 and 2019 seasons, respectively, and he hasn't played since Week 8 of 2019 due to injury. It's bold to expect him to be even average when he returns healthy in Houston.      
Skura is the favorite to take over the starting center job in Miami, a job manned by Ted Karras in 2020. Skura is coming off a disappointing year with Baltimore last season in which he lost his starting job, partially due to back-to-back games with snapping issues. He ended the year with just a 49.1 overall grade. The hope for Miami is that he can get back closer to his 2019 form when he was a middle-of-the-pack starter when healthy (68.7 grade).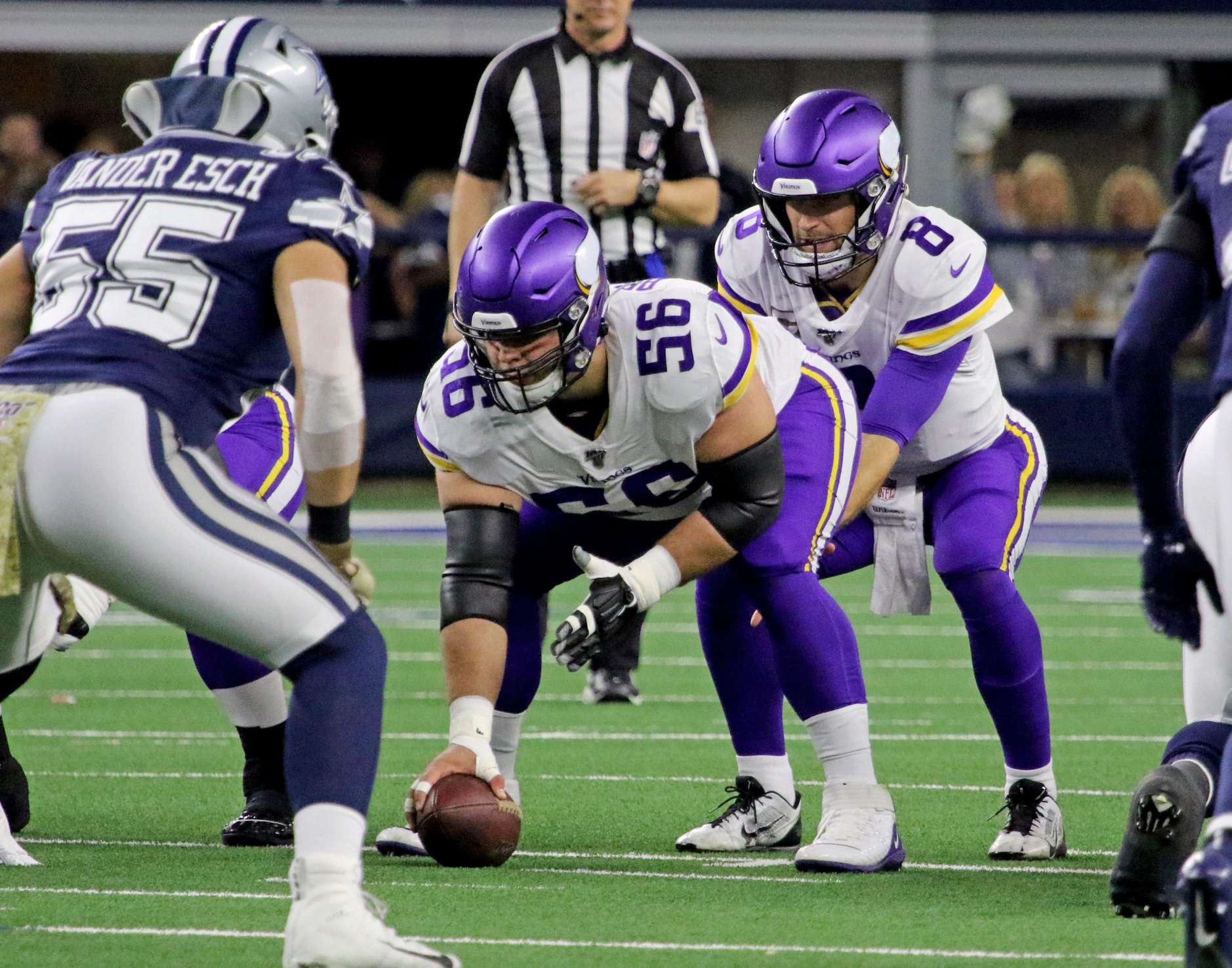 Bradbury has shown redeeming qualities as a run blocker over his first two NFL seasons, but it's hard to ignore just how poor he has been in pass protection. He ranks last at the position in pressure rate allowed (5.2%) and pass-blocking grade (36.3) since 2019. He hasn't been dominant enough as a run blocker to look past those numbers.
The Bears have some options at center. Both Cody Whitehair and James Daniels have started games at the position over the past several seasons, but Mustipher taking over with Whitehair and Daniels at guard seems like the most likely combination heading into 2021. The three-year starter at Notre Dame earned a 59.5 grade across nine starts last season. He did finish inside the top 10 at the position in positively graded run0block percentage, though.   
Hennessy could certainly make this ranking look like a mistake in Arthur Smith's scheme, but it's difficult to place him much higher based on his performance in limited action as a rookie last season. The 2020 third-rounder out of Temple earned a 47.0 overall grade and a 28.6 pass-blocking grade on just over 200 offensive snaps. 
Much of the NFL draft community had fewer concerns about Myers than PFF. He was the 154th-ranked player on our big board, in large part because of questions about his ability in pass protection (65.9 pass-blocking grade in 2020). His size, explosiveness and mentality could lead to some highlight-reel blocks in the run game, but a lack of consistency and those aforementioned pass protection concerns keep him toward the bottom of this list, assuming he ends up as Green Bay's starting center.
Cushenberry will likely be pushed by rookie Quinn Meinerz for the starting center job, but he should hold an advantage as the incumbent. It was a rookie season to forget for Cushenberry in 2020. His 40.5 overall grade at center was nearly eight points lower than the next worst qualifier at the position. The saving grace for Denver is that Cushenberry does have one of the best offensive line coaches in the NFL, Mike Munchak, to lean on entering his second season.
The Raiders are showing a lot of faith in James. He's not only the man to beat at center over a proven starter in Nick Martin, but the Raiders also made him a top-20 center by average money per year this offseason without him having any kind of NFL success to point to. James has played 117 offensive snaps over the past two years, with nearly all of those coming in two starts back in 2019. He earned a 1.9 pass-blocking grade during that rookie season. 
Free agent of note: Austin Reiter (Would be 14th)
Reiter, who is still available in free agency, probably would have found his way onto the top half of this list if he was on a roster. He isn't going to be a difference-maker in the run game, but he has been one of the more reliable pass protectors at center over his past two seasons as the Chiefs' starter. He ranks in the 91st percentile of all players at the position in pass-blocking grade since 2019.