It's hard to argue that the breakout player of Week 3 was anyone other than Minnesota Vikings rookie wide receiver Justin Jefferson. After combining for just five receptions and 70 receiving yards across the first two weeks of the 2020 NFL season, Jefferson exploded for seven receptions, 175 receiving yards and a touchdown in Week 3. Not only was that more receiving yards than any other player in the NFL this past week, but it was the most receiving yards in a single game by a rookie wide receiver since 2017 — when Keelan Cole put up 186 in a Week 15 game against the Houston Texans. 
Who will that player be in Week 4? Here are my thoughts on four guys — two on offense and two on defense — who I could see putting up impressive stat lines this week after quiet starts to the season.
[Editor's Note: PFF's advanced statistics and player grades are powered by AWS machine learning capabilities.] 
Green has not looked like the elite wide receiver we have grown accustomed to seeing in Cincinnati over the past 10 years when healthy. He has earned just a 61.3 receiving grade through the first three weeks of this season, and the connection with rookie quarterback Joe Burrow has looked — in a word — off. 
The most glaring example of that came in the Bengals' Week 2 contest with the Cleveland Browns, where Green caught just three of his 13 targets for 29 receiving yards. You're not going to see too many games where a receiver generates over 200 air yards and puts up less than 30 total receiving yards, but that's exactly what happened.
Biggest difference in air yards and receiving yards | 2020 season
However, it's also worth pointing out that Green hasn't had the easiest slate of matchups to start the season. In his first three games, he has seen primarily Casey Hayward Jr., Denzel Ward and Darius Slay. Now, he gets a Jaguars' defense that is slated to start Tre Herndon and C.J. Henderson outside. Those two have earned coverage grades of 51.3 and 46.5, respectively, over the past two weeks after stronger showings in Week 1, particularly for Henderson. 
I'm of the opinion that it's too early to say Green is washed up, and he is still getting opportunities in this offense. Burrow had the best game of his young NFL career in Week 3 against the Philadelphia Eagles, posting an 84.4 PFF passing grade, and now he gets a Jaguars defense that ranks dead last in EPA allowed per pass play this season. If Green is going to get back on track, this is the spot to do it. 
Smith was a breakout candidate for the Vikings heading into his second season at just 22 years old. He played relatively well as a rookie in 2019, producing a 65.0 PFF grade on well over 500 offensive snaps — both marks ranked near the top of the rookie tight end class. It's safe to say his breakout has yet to come through the first three weeks of the 2020 season.  
Smith has caught just two passes for 14 yards so far this season, and he was held without a catch in last week's game against the Tennessee Titans. Smith was actually more productive in the passing game through the first three weeks of the 2019 season (four receptions for 59 yards) on fewer offensive snaps. It's not like he hasn't been on the field, either; his 50 routes this season are only one fewer than fellow tight end Kyle Rudolph. He just hasn't been a primary target for Kirk Cousins within a passing offense that hasn't matched its production from last season. 
This matchup against the Houston Texans provides an opportunity for Smith to string together some catches, though. The Texans have faced a few tough tight end matchups to start the season — namely, Travis Kelce and Mark Andrews — but their 136.9 passer rating allowed on tight end targets in 2020 ranks ahead of only the Jacksonville Jaguars and New York Jets. Eric Ebron and Vance McDonald combined for eight receptions and 87 receiving yards this past week, each having their best game of the season so far. 
I wouldn't be surprised if Smith has himself a get-right game here. 
Elliott has quietly been one of the better rookie defenders in the NFL through the first three weeks of the season. In fact, no rookie defender with at least 50 defensive snaps has recorded a higher overall grade than Elliott (77.0). The Missouri product has graded better in run defense than he has as a pass rusher, but don't let his one pressure on 51 pass-rushing snaps fool you; Elliott has still shown some things that you like to see when getting after the quarterback.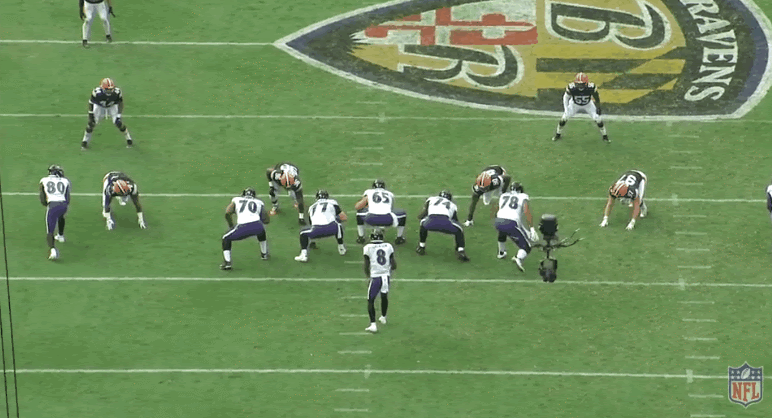 The play above is an example of Elliott "winning" his pass-rushing rep despite not being credited with a pressure because Adrian Clayborn gets there for the sack first. Elliott has five such plays so far this season, which makes his lone pressure a misleading figure. Given how effective he was at getting after the quarterback at the college level — earning a 91.1 pass-rushing grade in the SEC last season — I would expect the pressures to start coming. 
It seems strange when talking about the Cowboys' offensive line, but this is not a bad spot for Elliott to rack up some pressures. Dallas has dealt with a lot of injuries up front, leading to some mixing and matching along the offensive line. The potential return of Tyron Smith at left tackle — who has been practicing this week — makes this a tougher matchup for Elliott than the one he would have had in the latter portion of last week's Cowboys game. Smith slotting back in at left tackle would likely slide Brandon Knight over to right tackle and Zack Martin back to his natural right guard spot, where Elliott will see more of him. 
It's not as if Connor Williams and Joe Looney are matchups an interior pass rusher should be scared of, though. Cleveland will need to get to Dak Prescott to win this game, and Elliott is a player who I think has a chance to do that several times here despite a quiet statistical start to the season. 
You can argue that last week — Verrett's first game of the 2020 season — was already a breakout performance. In 28 coverage snaps, he allowed just nine receiving yards on four targets. He broke up a pass and made another good read on a screen to secure a tackle in the backfield. Outside of a holding call where he grabbed Darius Slayton to keep him from getting over the top, there wasn't much that Verrett did wrong.
His matchup with the Philadelphia Eagles looks like a perfect storm for him to turn in an even better performance in Week 4. Carson Wentz has double the number of turnover-worthy plays of any quarterback in the league through three weeks (12). In other words, he's putting the ball in harm's way a lot. Wentz has absolutely no one to throw to at wide receiver, either. Per Zach Berman, Greg Ward was actually the only wide receiver on the 53-man roster practicing on Thursday because of all the injuries they have at the position. The Dallas Goedert injury should mean more balls go to that limited wide receiver group, as well. 
So, to recap, Verrett will be facing a quarterback who has provided more turnover opportunities than anyone else in the NFL and an injury-ravaged wide receiver unit. If Week 3 was the start to his comeback campaign, he has an opportunity to really crack things open in Week 4 and look like the player who posted a 90.9 coverage grade in his last full season back in 2015.