Estimated reading time: 7 mins
---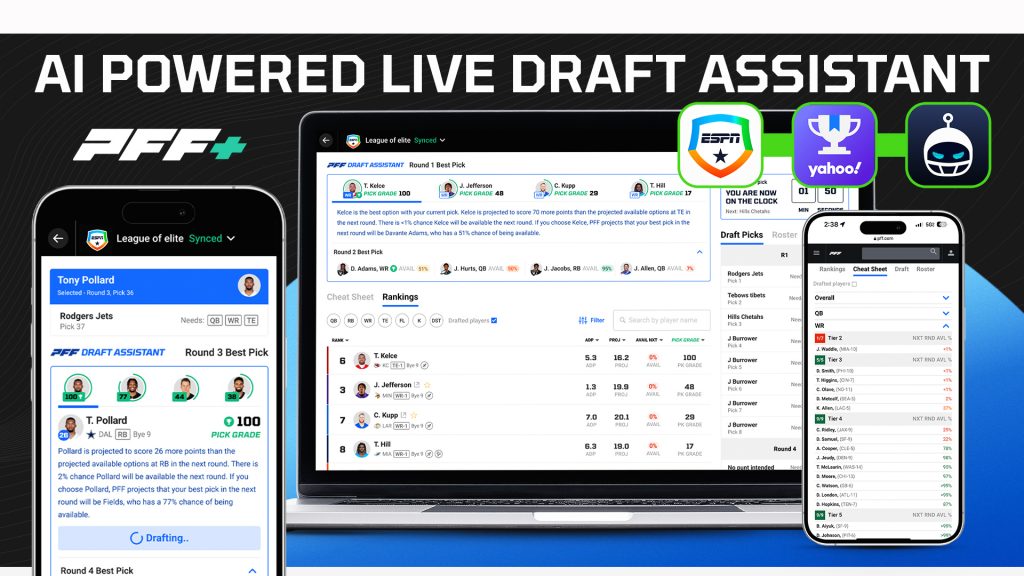 The overturning of the Professional and Amateur Sports Protection Act (PASPA) in May 2018 gave individual states the green light to bring sports betting into their ecosystem.
Today, 31 states, in addition to Washington D.C., have legal sports betting, including 21 (plus D.C) with legal mobile betting. 
Also, five other states have legalized sports betting but are not yet operational.
With all this in mind, if it hasn't already, sports betting may be coming to your state or a state near you soon, and there are betting terms and types of wagers readers should know if they want to dive into the world of sports betting.
Let's cover some basic terms and bet types. 
---
Betting Terms to Know
• Odds
The odds are the most essential part of sports betting, as they illustrate how much money you can make on a bet. 
Odds are listed and followed by either a "-" or "+". The "-" demonstrates the favored side, whereas the "+" is the underdog.
· Example: Take for instance MNF in Week 2 of the 2021-22 season, when Buffalo Bills moneyline odds were -450. Their opponent, the Tennessee Titans, were +350. 
This is one example of how odds can be shown (more on this later), but to show you how much money you'll need to wager or make, let's look at this through the context of $100.
· "-" Odds Example: At -450, you'll need to wager $450 to win $100. 
· "+" Odds Example: At +350, you'll win $350 when you wager $100. 
• Moneyline
· The goal of this bet is to simply pick the winning side: no strings attached. These are the "straight up" odds on a team, as no point spread factors in.
Like the odds, the "-" is the favored side. The "+" is the underdog. 
• Point Spread
· In the NFL, there's no way around it: Some teams are simply better than others. With that, sportsbooks developed a point spread to illustrate the gap between superiority and inferiority. For these, the odds are typically -110, as the spread makes the teams as "even" as possible.
· Example: The Bills had a -10 point spread, and the Titans were +10. Both have odds of -110. In this case, you'll need the Bills to win by more than 10 points to cover the spread. For the Titans, you need them to win outright or lose by no more than 10. 
At -110, you'll need to wager $110 to win $100. 
This is one of the main three bet types. 
• Push
· In sports betting, a push is the same as a tie: If you have a -4 point spread and the favored team wins by four points, they've then "tied" or "pushed" in sports betting.
If the final score is 26-22, that team wins in real life, but in sports betting, it's 22-22. 
When this happens, bettors receive whatever money they wagered back. However, if this occurs in a parlay, this section of the bet is voided and re-calculated to reflect the remaining legs. 
• Juice/Vig
· The juice and odds tie into one another: This is the "commission" or "price" you pay for wagering.
· Example: -110 odds. At -100, you'd wager $10 to win $10. However, with the additional -10, you need to wager $11 to get $10. 
So, if the odds are -101 or better, you can interpret this as the juice.
· Example: -115 odds. The juice is the additional -15. 
· Example 2: -120 odds. The juice is the additional -20. 
• Leg
· When bettors hear the term "leg:" It refers to a parlay wager. With a parlay, they'll bet on multiple contests on one ticket, and each game/participant they select is one of the "legs."
• Bad Beat
· Whether or not they've wagered on sports before, readers have seen this: A team is winning late, and before they know it, the team has given up the lead at the end of the game and suffered a loss.
Of course, with sports betting, this can be interpreted much differently.
· Example: The Chiefs in Week 2 of the 2021-22 season were -4.5 point favorites. They were leading 27-17 with 1:11 left in the game. Then, on fourth-and-goal, Chargers  QB Justin Herbert hit WR Joshua Palmer for a touchdown to pull within three points. 
In that example, the Chiefs needed to stop a fourth down play to cover the spread and couldn't, resulting in losses for all Chiefs -4.5 bettors.
• Hook
· Listen to sports betting analysis and one will hear something like "the Chiefs are the favored team in this one, giving four and the "hook," or the additional 0.5 points.
The hook is important because, with this, there cannot be a "push" in the game, meaning there will be a definitive result.
---
Popular Bet Types
• Parlay
· We've gone over what legs are and briefly touched on what a parlay is — betting on multiple contests on one ticket. However, what makes a parlay exciting are some of the long odds readers have the chance to bet against to win more money.
With a parlay, readers need all legs on the ticket to win to get paid. 
If a single leg loses, the entire parlay losses.
For online sportsbooks, the odds factor in this riskiness.
| | |
| --- | --- |
| Parlay Legs | Odds |
| Buffalo Bills -9.5 | -115 |
| Philadelphia Eagles -2.5 | -115 |
| 2-Pick Parlay | +249 |
So, instead of betting on these contests separately with -110 odds each, readers can parlay them together at +249 odds.
So, if a bettor has a budget of $100, they'll win $249 on this parlay instead of betting $50 on each and winning a total of $86.94. 
• Same-Game Parlay
· A Same-Game Parlay is like a standard parlay, but all legs are from the same game.
Example: Bills -9.5 (-110 odds) and the under of 47.5 (-110 odds) in the same game. 
· When betting same-game parlays (SGPs): bettors can focus on one game and create a "correlating parlay," such as thinking the Bills will blow out and shut down their opponent, leading to them covering the -10 but going under the 47.5 because the opposing team fails to score many points. 
• Props
The best way to think of prop bets is betting on "micro-events" within the main event. 
· "Main Event" Example: Buffalo Bills vs. Tennessee Titans
There are three main types of props: game, player, and team.
· Game Prop Example: Result of Bills First Drive
· Team Prop Example: Total Team Touchdowns
· Player Prop Example: Josh Allen Passing Yards, Stefon Diggs Receiving Yards
· With props, bettors mainly wager through the lens of an over/under: They'll usually gauge whether yards will go over or under the line provided by the sportsbook.
· Example: Josh Allen's Passing Yards: 262.5. The odds for going over are -135, and the under is -105. Here, a bettor is wagering whether Allen surpasses or falls short of 262.5 passing yards. 
• Futures
· Futures are some of the least-wagered bet types but offer plenty of value: For new bettors, the only issue with futures is these contests could take months to settle, tying up their money for the foreseeable future.
· Example: Super Bowl Winner is a bet that can be placed when the offseason begins but won't resolve until February.
However, futures have plenty of "+" odd bets, rewarding bettors with "+" odds cash if correct. 
• Totals (Over/Under)
· Totals, also known as the over/under: A bet targeting the total number of points scored in the game. Suppose bettors don't have a particularly strong leaning on the point spread or moneyline. In that case, they can take both teams into account and see if they clear the totals line together.
· Example: Bills and Titans total line is at 47.5. The odds are the same for over and under at -110. Bettors wager whether, at the end of the game, the final points either go over 47.5 or under that same total. 
• Teaser
· For NFL betting, one can "tease" the legs of a parlay for either six, 6.5, or seven points.
· These are a "positive" for bettors regarding a point spread or totals bet, but the odds will reflect whatever teaser number is chosen. 
Let's look at the original parlay from earlier:
| | |
| --- | --- |
| Parlay Legs | Odds |
| Buffalo Bills -9.5 | -115 |
| Philadelphia Eagles -2.5 | -115 |
| 2-Pick Parlay | +249 |
Now, let's look at this parlay with a six-point teaser on each leg:
| | |
| --- | --- |
| Parlay Legs | Odds |
| Buffalo Bills -3.5 | N/A |
| Philadelphia Eagles +3.5 | N/A |
| 2-Pick Six-Point Teaser Parlay | -120 |
We assigned the "N/A" to the individual game odds because, with NFL betting, the odds for the parlay will reflect whatever point teaser is chosen.
Here's an example of this at DraftKings:
| | |
| --- | --- |
| Parlay Legs | Odds |
| 2-Pick Six-Point Teaser Parlay | -120 |
| 2-Pick 6.5-Point Teaser Parlay | -130 |
| 2-Pick Seven-Point Teaser Parlay | -140 |
• Round Robin
· Round Robin is another way of betting parlays: To engage in round robin betting, the parlay one builds must be three legs or more. 
· With a round robin, the sportsbook will generate the total number of ways a bettor can bet the parlay, and they'll wager an amount on each parlay.
· Example: A three-leg round robin parlay will have three bets one can make on two-leg parlays. The bettor then picks the money they want to wager and this will be on each parlay combination. So, with three two-leg parlays, if the bettor decides to bet $5, they'll bet a total of $15.