Quarterback Baker Mayfield's shoulder injury is more severe than previously reported, according to FOX Sports' Jay Glazer, and it already cost him a start in the Cleveland Browns' Week 7 Thursday night contest. The Browns were able to get a win against the Denver Broncos with Case Keenum at quarterback, but the question becomes: Can they have sustained success if they are forced into that over a longer period of time?
Click here for more PFF tools:
Rankings & Projections | WR/CB Matchup Chart | NFL & NCAA Betting Dashboards | NFL Player Props tool | NFL & NCAA Power Rankings
---
As they showed Thursday, the Browns have an elite offensive line that is capable of paving the way for a dominant ground attack. Nick Chubb and Kareem Hunt represent two of the top 10 backs in the NFL, but the team was without either of them in Week 7 and still got 146 yards on the ground out of D'Ernest Johnson, who was undrafted in 2019 and whose most significant professional playing time came in the AAF before the league folded.
Johnson averaged 6.6 yards per carry and 3.2 yards before contact against Denver, which would lead the league by a full yard if it held over an extended period of time. This was a dominant performance up front led by an offensive line that ranks second in the NFL, even after some injuries.
Such a successful running game puts any quarterback in a great position to perform well. Running plays are generally less efficient and successful than passing plays, but at the point where you are averaging six yards per attempt, that line starts to get a lot more blurry. And it makes the passing plays you do run more effective. When the Browns ran play action in the game, Keenum completed 75% of his passes for 9.3 yards per attempt and a 124.2 passer rating. Of the incompletions, one was dropped and one was intentionally thrown away.
Critically, Keenum didn't even need to play particularly well to take advantage of those plays. He posted a mere 63.9 PFF passing grade in those situations thanks to one turnover-worthy play on a badly underthrown deep shot intended for Odell Beckham Jr. 
When everything else is firing on all cylinders, the quarterback's job becomes little more than a caretaker — the classic game-manager.
Case Keenum | Past Four Notable Seasons
| | | | | |
| --- | --- | --- | --- | --- |
| Season | PFF Grade | TD:INT | BTT % | TWP % |
| 2019 | 55.0 | 11:5 | 4.1% | 4.1% |
| 2018 | 70.0 | 18:15 | 3.2% | 3.7% |
| 2017 | 81.4 | 24:10 | 4.0% | 2.4% |
| 2016 | 58.9 | 9:11 | 3.3% | 3.5% |
*BTT = Big-Time Throw; TWP = Turnover-Worthy Play
We have already seen what Keenum's ceiling looks like in an excellent situation with many of the same traits that the current Browns team has. In 2017, he took the Minnesota Vikings to the NFC Championship game and finished the year with a career-high 81.4 overall PFF grade. Despite missing Dalvin Cook for much of the season, the Vikings that year ranked seventh in rushing yards and rushing touchdowns and had enough of a threat in that area that the receiving duo of Adam Thielen and Stefon Diggs could dominate in the passing game. The offense was a very similar system to what Cleveland has employed this season, and it was by far the best Keenum has played in the NFL.
Outside of that campaign, Keenum has been seen largely as a career backup. Even in that career-best year, he started on the bench before being called into action after Sam Bradford was injured. Keenum has 2,225 career pass attempts including the playoffs, and 26% of them came that season. Almost one-third of his touchdown passes are also from that year.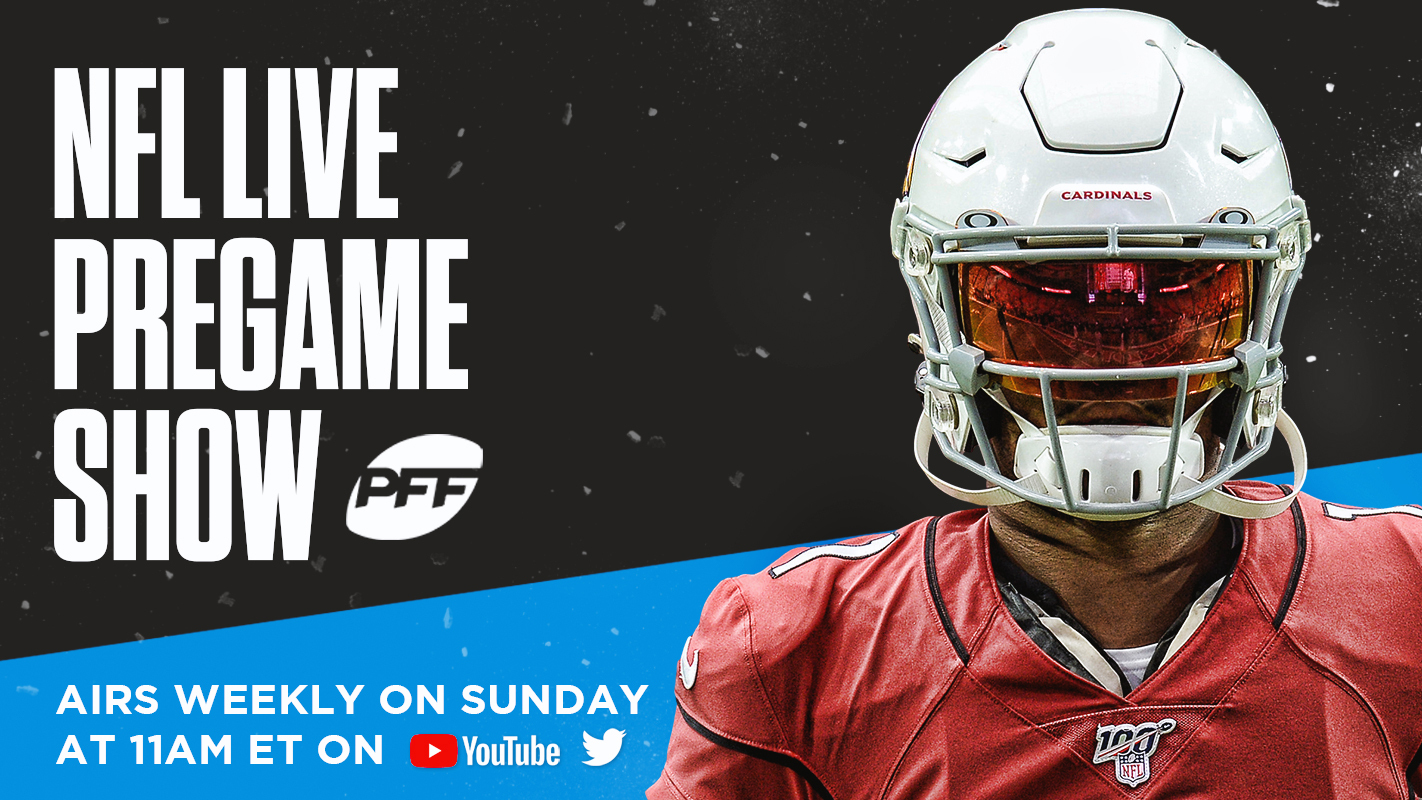 It would be folly to look at that year as a reasonable expectation given how big an outlier it is (his second-best year is more than 10 PFF grading points worse), but it is worth bringing up because of the parallels to his current environment in Cleveland. Head coach Kevin Stefanski — the Vikings' quarterback coach in 2017 — is an obvious connection, but the more important point is that this is a quarterback-friendly environment that doesn't ask as much of its signal-caller as other offenses. And it sets the quarterback up to succeed.
From Week 10 onward last year, Mayfield was the No. 2-graded quarterback in the NFL, despite most people ranking him barely inside the top 10, at best. His own team was evidently hesitant enough about him to drag his contract negotiation into this season to see if that performance was for real or just a good run of play. Mayfield is more talented than Keenum, but the point is that this system has already shown it's capable of elevating Mayfield and should probably be expected to do the same for Keenum. The only question is: How far?
Baker Mayfield vs. Case Keenum: PFF stats since 2018
| | | |
| --- | --- | --- |
| Metric | Mayfield | Keenum |
| Dropbacks | 1,868 | 912 |
| PFF overall grade | 85.1 | 64.7 |
| PFF passing grade | 83.1 | 62.7 |
| Big-time throw % | 6.1% | 3.4% |
| Turnover-worthy play% | 3.2% | 3.8% |
| Yards per attempt | 7.5 | 6.7 |
Ultimately, Keenum as a backup quarterback is good enough in his own right to win a couple of games if he needs to start. The Browns' offense helps him be good enough to challenge most teams in the league, so long as the ground game continues to sing. But does that still function in the playoffs against the best teams in the league? Denver is evidently not in that category after a hot start, and so Keenum may avoid that test.
Mayfield's shoulder injury is something that needs surgery to fix, and he will likely try and play through a torn labrum all season once his fracture has healed. A healthy Mayfield is unquestionably the team's best option at quarterback, but an injury-encumbered Mayfield is much less clear. Case Keenum has already shown he can win in a good environment, and Cleveland's offense is excellent. If Mayfield struggles after his injury return, we may find out just how far Keenum can carry this team.