Leading into free agency this season, we introduced the Improvement Index, which tracks player movements this offseason and quantifies the change in teams' collective WAR (wins above replacement) based on PFF's research and modeling. The details of the Improvement Index can be found here. The simple way of thinking about the number is the percentage change in cumulative player WAR projected for 2020 from end-of-year 2019 rosters to now. 
The most recent Improvement Index can be found below, with the New England Patriots in last place after losing, most notably, quarterback Tom Brady and replacing him with Brian Hoyer. The Patriots have lost other key starters, including Kyle Van Noy, Duron Harmon and Jamie Collins. Those losses drove down our estimate for the Patriots' WAR in 2020, putting them at the bottom of the NFL in terms of offseason improvement.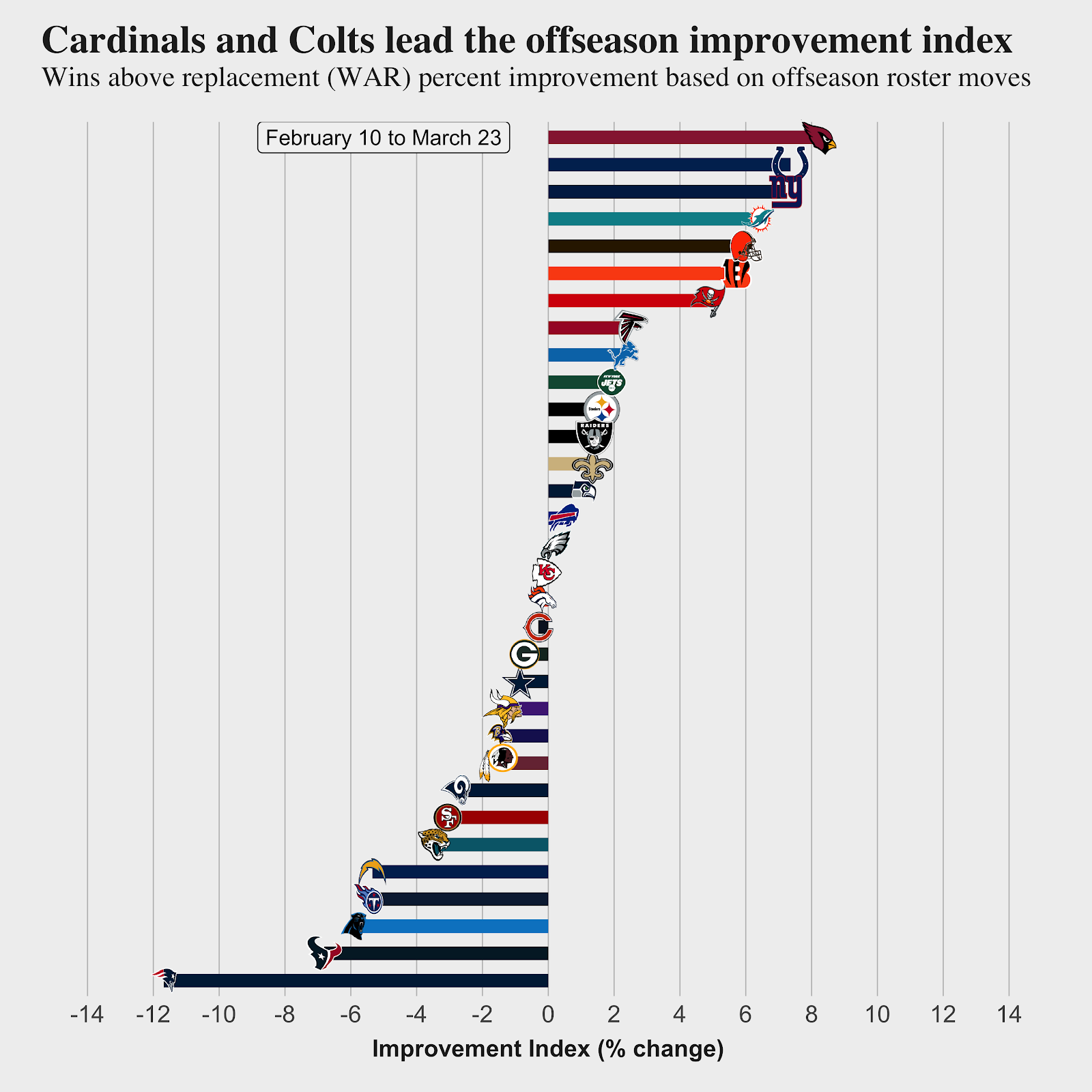 [Editor's Note: PFF's NFL offseason improvement index is powered by AWS machine learning capabilities.]
The biggest question for the Patriots coming into 2020 is what to do at quarterback. They signed Hoyer, who helped mitigate some of their WAR losses according to the Improvement Index (moved from around -14 to -12). But it likely isn't their last move at the position. 
Subscribe to PFF Edge to continue reading
Already have a subscription? Sign In