Putting together positional rankings is never easy. Everyone sees and values things differently. 
How much do you weigh past performance vs. forward-looking projections of players who could continue to develop or decline with age? What factor should recent injuries play when slotting a player into the rankings? 
This is the first of many attempts at PFF over the next few months to answer those questions and rank the top players at their respective positions, starting with the top 32 offensive tackles entering the 2022 season. These rankings are based primarily on three-year PFF grade and PFF WAR results with adjustments made to account for situation and players trending up or down. 
Tier 1: Elite
Two offseasons ago, there were some questions about how Williams would bounce back from multiple injury-plagued campaigns and a full year missed during the 2019 season due to a dispute with Washington. Williams has put those questions to bed with his play in San Francisco over the last two seasons. 
The 33-year old Williams' 96.9 PFF grade since 2020 ranks first among tackles by nearly five points, and you can make the case that he was the best player in the NFL regardless of position in 2021 — an award typically reserved for Aaron Donald.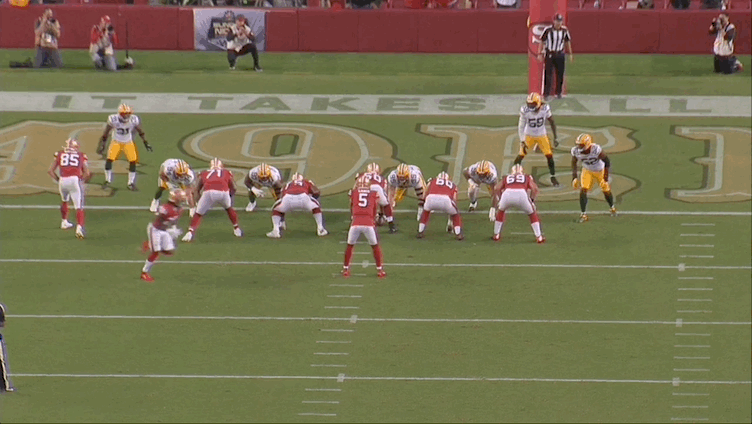 No defender wants to see Williams heading their direction with a full head of steam.
---
Bakhtiari held the throne as the top pass-protecting tackle in the NFL during the five-year stretch from 2016 to 2020, prior to a 2021 season lost almost entirely to injury. He was the only offensive tackle with a PFF pass-blocking grade over 92.0 over that five-year time frame, and he ranked first in pressure rate allowed (3.5%) despite dealing with a relatively long average time to throw from Aaron Rodgers during that stretch. 
Lowest pressure rate allowed at tackle from 2016-20
Bakhtiari's expected return to the lineup in 2022 should give a significant boost to the Packers' offensive line.
---
It hasn't taken long for Wirfs to establish himself as one of the best tackles in the league — a position that often comes with a learning curve once players hit the NFL. 
He's coming off a first-team All-Pro nod in 2021 that comes one year after recording one of the most impressive rookie seasons that PFF has seen since we began charting games in 2006. His 84.1 PFF grade as a rookie in 2020 remains the best mark of any rookie tackle in the past decade, and Wirfs continued to build on that foundation last year. The new right-side tandem of Wirfs and Shaq Mason in Tampa Bay has a strong case as the best in the NFL.
---
No tackle in the NFL has been more valuable than Ramczyk since he entered the league in 2017, per PFF's wins above replacement (WAR) metric. That's a reflection of two things — availability and a well-rounded skill set. 
This past season was the first that Ramczyk didn't clear 1,100 offensive snaps in his career. He's paired that durability with consistency in pass protection and as a run blocker. The former Wisconsin Badger has yet to grade below 73.0 in either facet over the course of a season, consistently grading out as one of the best run blockers at right tackle. Ramczyk's 91.9 PFF run-blocking grade since 2017 ranks first among all qualifying right tackles.
---
Johnson is the prototype for the kind of athlete that teams want at offensive tackle at 6-foot-6 with 35-plus inch arms and better than 90th percentile finishes in the 40-yard dash, vertical jump, broad jump and change-of-direction drills coming out of Oklahoma. Even at 32 years old, that athleticism still jumps off of Johnson's tape. 
The former top-five pick is coming off an 83.3 PFF grade in 2021 (third among qualifying right tackles behind just Wirfs and Ramczyk). It's the fifth consecutive season that Johnson has come away with an 80.0-plus PFF grade with the exception of a 2020 season hampered significantly by an ankle injury.
---
Related content for you:
10 free agent signings that make sense after the 2022 NFL Draft via Ben Linsey
---
Tier 2: Great when healthy but have some injury concerns
Miami made it a priority to add high-end talent to its offense this offseason, and Armstead was at the center of those plans. He should immediately help to solidify what has been one of the worst offensive lines in the NFL over the last few years. 
Armstead is one of the position's best pass protectors and rarely loses in the run game across both gap and zone run concepts. The only real reason for pause in his profile is his injury history given that he's played over 80% of the team's offensive snaps just three times in his career. 
| | |
| --- | --- |
| Season | % of offensive snaps played |
| 2013 | 23% |
| 2014 | 73% |
| 2015 | 80% |
| 2016 | 34% |
| 2017 | 57% |
| 2018 | 62% |
| 2019 | 88% |
| 2020 | 82% |
| 2021 | 43% |
The Dolphins will be hoping that Armstead can get back to the string of good health that he had across the 2019-20 seasons with New Orleans.
---
Smith missed some time due to injury again in 2021 — too common an occurrence of late — but he still looked like one of the best left tackles in the league when on the field. His 90.2 PFF grade last year was the second-highest single-season mark of his career and ranked third among qualifying left tackles in 2021, behind only Trent Williams and Jordan Mailata. 
Plays like the one above as a run blocker, along with the steady pass protection we've come to expect from Smith, were a big driver in his elite grade last season. Smith earned positive grades in the run game at one of the highest rates of his career in 2021.
---
Everything came together for Stanley's fourth season out of Notre Dame in 2019. He was the most impressive pass protector in the league with a position-best 92.8 PFF pass-blocking grade and 1.4% pressure rate allowed that was less than half the next closest left tackle. Part of that can be attributed to Lamar Jackson's unique skill set at quarterback and the hesitancy shown by defenses to pin their ears back and send pressure. Nonetheless, Stanley deserves a lot of credit for his play, as well. 
Unfortunately, injuries have limited Stanley to just under 400 total offensive snaps in the last two seasons. The hope for the Ravens is that he returns fully healthy next season from the ankle injury that has cost him so much time over the last two years.
---
Tier 3: Bordering on elite as a rookie
There's a reasonable argument to be made that ninth is too low for Slater given that he's coming off a second-team All-Pro nod as a rookie. That's not quite where PFF grading saw Slater in 2021, but it was still an extremely impressive rookie campaign after Slater opted out of his 2020 season at Northwestern. 
Lowest pressure rate allowed by a rookie left tackle since 2010
Slater's 3.7% pressure rate tied Wills' 2020 mark for the lowest pressure rate allowed by a rookie left tackle with at least 250 pass-blocking snaps in a season since 2010. And Slater didn't have the benefit of the play action and heavy designed rollout offense that Wills did. 
Pair that with a strong showing on the ground, and it's easy to get excited about the future of the left tackle position in Los Angeles. It might be a little early to put Slater ahead of the more established stars in Tier 2, but another elite showing in 2022 will get him there.
---
Tier 4: Very good starters
The Panthers' offensive line was a weak point in 2021, but it certainly wasn't because of Moton. The sixth-year tackle out of Western Michigan has been one of the most consistent performers at right tackle in the NFL over the last four seasons. He hasn't played fewer than 1,000 offensive snaps in any season since 2018, nor has he earned an overall PFF grade below 75.0. 
Moton provides at least some level of stability for Carolina as the offensive line introduces newcomers such as first-round pick Ikem Ekwonu and free agents Bradley Bozeman and Austin Corbett.
---
Injuries derailed Conklin's 2021 season, just like they did for many of his Browns teammates. He played just 361 offensive snaps last year and earned the lowest pass-blocking grade of his career (63.8) in that time on the field. 
Conklin should return to form in 2022 as a reliable pass protector and one of the league's better run blockers at the position. Over the last three seasons, Conklin ranks in the 95th percentile of qualifying tackles in the percentage of run-blocking plays that earned a positive grade. He's an important component of what the Browns want to do on the ground under head coach Kevin Stefanski.
---
Tunsil stepped into the NFL as a reliable pass protector, and he's developed into one of the best pass protecting tackles in the NFL in the six years since he was drafted 13th overall by the Miami Dolphins. 
The 6-foot-5 tackle out of Ole Miss has earned 75.0-plus PFF grades in pass protection in each of his first six NFL seasons, culminating in 85-plus pass-blocking grades with the Texans in 2019 and 2020. Those results are made more impressive by what Tunsil was asked to do in pass protection in an offense that didn't get the ball out quickly or slow down opposing pass rushes with play-action or screens. 
He slides a bit on this list because he hasn't been a dominant run blocker (no single-season run-blocking grades above 70.0 in six NFL seasons) and did miss time in 2021.
---
Collins represents the Bengals' biggest addition in their offseason efforts to rebuild their offensive line and do a better job of protecting Joe Burrow moving forward. 
The former Cowboys right tackle certainly offers a higher floor in pass protection than the Riley Reiff–Isaiah Prince combination that Cincinnati had at their disposal last season, but Collins is going to add the most of his value in the run game. His last two seasons in 2019 and 2021 both resulted in PFF run-blocking grades above 89.0.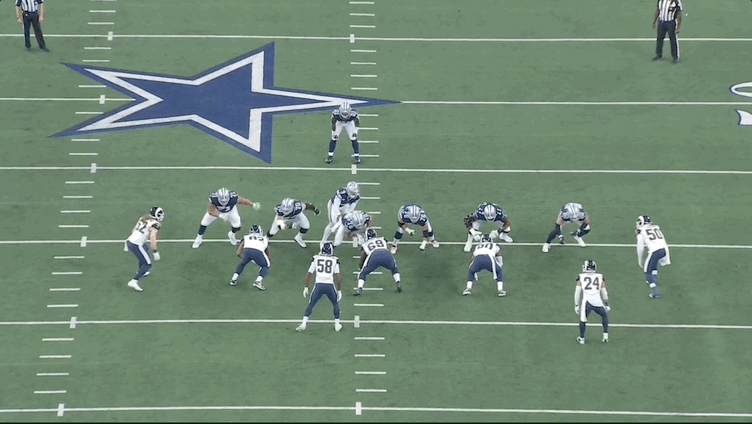 ---
Like several other players in this tier, Smith is a right tackle who provides most of his value in the run game. He's managed to overcome arms that fall below the traditional length thresholds — just over 32 inches — to rank as the eighth-most valuable tackle in the league since 2018, per PFF WAR. 
Smith has come away from each of the last three seasons with a PFF run-blocking grade north of 78.0. That success as a run blocker is reflected in the Colts' average of 4.8 yards per run play when they run the ball to the B- or C-gap on Smith's side of the line (sixth out of 32 offenses).
---
Jenkins has done a little bit of everything on the Packers offensive line since he was drafted in the second round of the 2019 NFL Draft, making him difficult to place on this list of tackles. Only 557 of his 2,768 career snaps have come at tackle, and the vast majority of those tackle snaps (495) came last season at left tackle. Jenkins looked far from out of place in his time filling in for Bakhtiari in 2021, particularly in pass protection, where he allowed just 12 pressures in eight games. 
It remains to be seen whether that carries over on the right side, or if the Packers even decide to start Jenkins at right tackle when he returns from his ACL injury. Nonetheless, it's worth betting on Jenkins' ability to play at a high level wherever he's asked to.
---
Tier 5: Late bloomers
Miller is a good example of why it's a mistake to write off an offensive lineman after just one or two years, as he looked like a "bust" after his rookie season. 
Kolton Miller's PFF grades and left tackle rank by season
| | | |
| --- | --- | --- |
| Season | PFF grade | Positional rank |
| 2018 | 49.6 | 35 / 35 |
| 2019 | 64.9 | 23 / 37 |
| 2020 | 73.2 | 20 / 38 |
| 2021 | 85.0 | 5 / 38 |
Miller has shown consistent improvement from season to season since that rookie year, developing into the Raiders' most reliable offensive lineman and a top-five left tackle in PFF grade last season. There's no reason he can't remain in that range with his play catching up to elite athletic tools.
---
PFF was higher on Bolles than most entering a pivotal 2020 season in which his future with Denver hung in the balance. The former first-round pick out of Utah rose to the pressure and delivered a career-best 90.6 PFF grade. Bolles followed up that second-team All-Pro performance in 2020 with another solid showing last year, and he's recorded fewer than 10 penalties in each of the last two seasons after leading the league in that category in his first three NFL seasons (46). 
Both Bolles and former offensive line coach Mike Munchak, who started working with the Broncos in 2019, deserve credit for the improvements that Bolles has made these last few years.
---
Tier 6: Young tackles trending in the right direction
Last season represented a breakout for the 6-foot-8, 346-pound Mailata, who only began focusing on football in 2018 following a rugby career in Australia. Mailata was forced into action (733 offensive snaps) following a slew of injuries for Philadelphia in 2020, and he won the starting left tackle job outright over former first-round selection Andre Dillard entering the 2021 season. He went on to record an 88.3 overall PFF grade — second among qualifying left tackles — in his first season as a full-time starter last year. 
Given those results came in just his second season of playing time, Mailata could continue to rise in these rankings in 2022 with a rare combination of size and athleticism.
---
Sewell didn't have the smoothest rookie season imaginable. He started the preseason at right tackle — a positional change from his time spent on the left side at Oregon — before kicking back to fill in at left tackle for an injured Taylor Decker to start the year. Then, once Decker returned, Sewell started the final eight weeks of the season back at right tackle. He impressed there, ending the year with an 81.4 PFF grade at right tackle that ranked fifth among qualifiers at the position. 
Sewell is still just 21 years old, and another offseason with some positional continuity should only help him rise up these rankings as he enters his second season.
---
Thomas' uninspiring rookie season in 2020 was made worse by the fact that a tackle drafted behind him, Tristan Wirfs, looked like a perennial All-Pro candidate. However, Thomas' improvement down the stretch in 2020 gave reason for optimism that he would come back a better player in 2021. 
That's exactly what happened. Thomas improved his PFF grade from 62.4 in 2020 to 78.9 last season with the Giants, buoyed largely by a nearly 30-point jump in pass-blocking grade. That improvement coupled with the selection of Evan Neal in the first round of the 2022 NFL Draft should have New York's offensive line in a much better spot entering next season.
---
Related content for you:
The NFL's best wide receivers against press coverage via Sam Monson
---
Tier 7: Good starters
Dawkins has been one of the steadier starting left tackles in the league over his five years as a starter in Buffalo. He's earned a PFF pass-protection grade above 75.0 in all five seasons and has been the 14th-most valuable tackle in the league since 2020, per PFF WAR. That reliability and consistent play was rewarded with Dawkins' first Pro Bowl appearance in 2022.
---
You don't want to make a habit of asking top-10 draft picks to change positions once they get to the NFL, but the Lions made that decision with Penei Sewell because of Decker's track record at left tackle since the Lions drafted him in the first round of the 2016 NFL Draft. Decker has earned PFF grades above 75.0 in four of his six NFL seasons, including each of the last three years. 
Decker may not be in the Pro Bowl conversation every year, but he is an important part of Detroit's efforts to rebuild their roster through the trenches.
---
Browns' success in pass protection with the Ravens came with the caveat that defenses have to alter how they rush the passer against Lamar Jackson, as pass-rushers are often tasked with containing Jackson rather than flushing him from the pocket. 
Brown had to make adjustments in Kansas City after some early-season struggles, notably in Week 1 against Myles Garrett, but he settled in as the season progressed. The 6-foot-8, 345-pound tackle out of Oklahoma finished the year with a 74.4 PFF pass-blocking grade — the lowest of his career but still a respectable mark. 
He projects as a good, not great, starter for Kansas City, which makes the upcoming contract negotiation between the two sides an interesting one to follow.
---
Smith has played a lot of football over the past seven years.
Most offensive snaps at tackle since 2015
No offensive tackle has logged more snaps than he has since 2015, and Smith underwhelmed for much of that span. However, Smith has managed to gradually increase his PFF grade in each of his seven NFL seasons, improving it from 62.5 as a rookie in 2015 to a career-best 80.5 overall grade in 2021.
---
As was the case with Smith above, there are no durability concerns with Matthews. His career-low in snaps came as a rookie in 2014 (955), and he's played at least 1,000 offensive snaps in seven consecutive seasons since that point. 
Matthews loses reps too often in the run game, but he has consistently been one of the better pass protectors at left tackle over the course of his career. The 30-year-old out of Texas A&M has graded out in the 92nd percentile among all tackles in pass-blocking grade on true pass sets over the last three years.
---
O'Neill has been a bright spot in an oft-criticized Vikings offensive line. His athleticism is put to use in Minnesota's outside zone-dominant rushing attack, and he's done a good job of limiting the hits on Kirk Cousins. O'Neill has allowed just 15 combined sacks and hits from 1,699 pass-blocking snaps at tackle over the past three seasons. That rate of 113 snaps per knockdown ranks seventh among 49 tackles with at least 1,000 pass-blocking snaps since 2019.
---
Outside of an uncharacteristically poor showing in 2019, Havenstein has been a reliable starter at right tackle for the Rams in Sean McVay's offense. His 77.5 PFF pass-blocking grade in 2021 was a career-high, but his 80-plus PFF grades in 2018, 2020 and 2021 were largely driven by what he was able to do as a run blocker. Havenstein graded out in the 87th percentile of all qualifying tackles in zone run-blocking grade over those three seasons.
---
Lewan rattled off six consecutive seasons with 75.0-plus PFF grades to begin his career, but his play has fallen off the last two years. Lewan ranks just 31st out of 41 qualifying left tackles in PFF grade since 2020. Injuries have certainly played a role in that dip with Lewan missing 15 games over the last two seasons. The Titans will need a healthy Lewan to get back to pre-2020 form to repeat as the No. 1 seed in the AFC in 2022.
---
Tier 8: How much is left in the tank?
Placing Brown this low feels wrong. He's been one of the better left tackles in the NFL for over a decade across time spent with the Houston Texans and Seattle Seahawks. There's a good chance that Brown's 71.5 PFF grade in 2021 — the lowest mark he's recorded since his rookie season in 2008 — is the start of the decline for the 36-year-old, though. He's still worth a shot on a short-term deal with a team with a need at tackle like the Chicago Bears as the top tackle still available in free agency.
---
Tier 9: Solid starters
Wynn was finally able to play a relatively full slate of games last season after failing to clear 650 offensive snaps in each of his first two years with the Patriots. He's been a middle-of-the-road pass protector in his first three seasons, but he excels in the gap schemes that the Patriots rushing attack favors. Wynn ranks in the 88th percentile of all qualifying tackles in run-blocking grade in gap schemes since 2019. 
Another healthy season and some improvement in pass protection could see the 25-year-old move up this list next season.
---
McGlinchey drops a bit in this year's rankings after a 2021 season cut short by injury in which McGlinchey was — for the first time in his career — a below-average run blocker at the position. A 90.2 run-blocking grade across his first three years in the NFL (second among qualifying right tackles) was what held him up as an above-average starter despite limitations in pass protection. Without that type of performance in the run game, McGlinchey falls back closer to the middle of the pack among starting tackles.
---
Humphries' 2021 performance in Arizona aligned more closely with what he had shown in his career prior to 2020 than his career year a season ago. 
| | | |
| --- | --- | --- |
| Season | Snaps | PFF grade |
| 2016 | 922 | 68.3 |
| 2017 | 204 | 81.7 |
| 2018 | 522 | 70.1 |
| 2019 | 1,046 | 64.5 |
| 2020 | 1,129 | 88.3 |
| 2021 | 1,138 | 67.5 |
That 2021 season might have come with a Pro Bowl berth, but Humphries actually deserved the Pro Bowl appearance in 2020. The 2022 season would be an opportune time to get back to that level of play with Humphries' contract expiring after this season.