It's a new era in Carolina, from head coach Matt Rhule to new quarterback Teddy Bridgewater to the retirement of All-Pro linebacker Luke Kuechly. With new faces and a loaded NFC South, it's a perfect time for the Panthers to undergo a full rebuild. Bridgewater gets another opportunity to start, and he has a solid group of receivers and a reasonable offensive line. That could lead to Carolina being competitive on a weekly basis, even if it doesn't show up in the win column. Defensively, the questions are plentiful, from who is going to cover in the back seven to finding enough pass-rushers to threaten opposing quarterbacks. This season should be about the development of the young players with an eye toward the future, but the Panthers could mix in a few surprise wins to keep the rest of the league honest.
Subscribe to PFF's EDGE or ELITE subscriptions to get access to the following tools, charts, etc. 
– All Premium Article Content
– Fantasy Football Rankings & Projections
– Fantasy Football Draft Guide, Cheat Sheets & Advanced Stats
– Fantasy Football Mock Draft Tool (DraftMaster)
– Fantasy Football Strength of Schedule Matrix
– NFL Player Grades
– NFL Premium Stats
ADDITIONS/SUBTRACTIONS
Additions/players brought back:
S Tre Boston (re-signed for three years, $18 million, $9.5 million guaranteed
QB Teddy Bridgewater (signed for three years, $63 million, $33 million guaranteed)
T Russell Okung (via trade)
WR Seth Roberts (signed)
G John Miller (signed for one-year, $4 million)
EDGE Stephen Weatherly (signed for two years, $12.5 million)
Losses:
G Trai Turner (via trade)
DI Gerald McCoy
EDGE Mario Addison
TE Greg Olsen (cut)
S Eric Reid (cut)
QB Cam Newton 
QUARTERBACK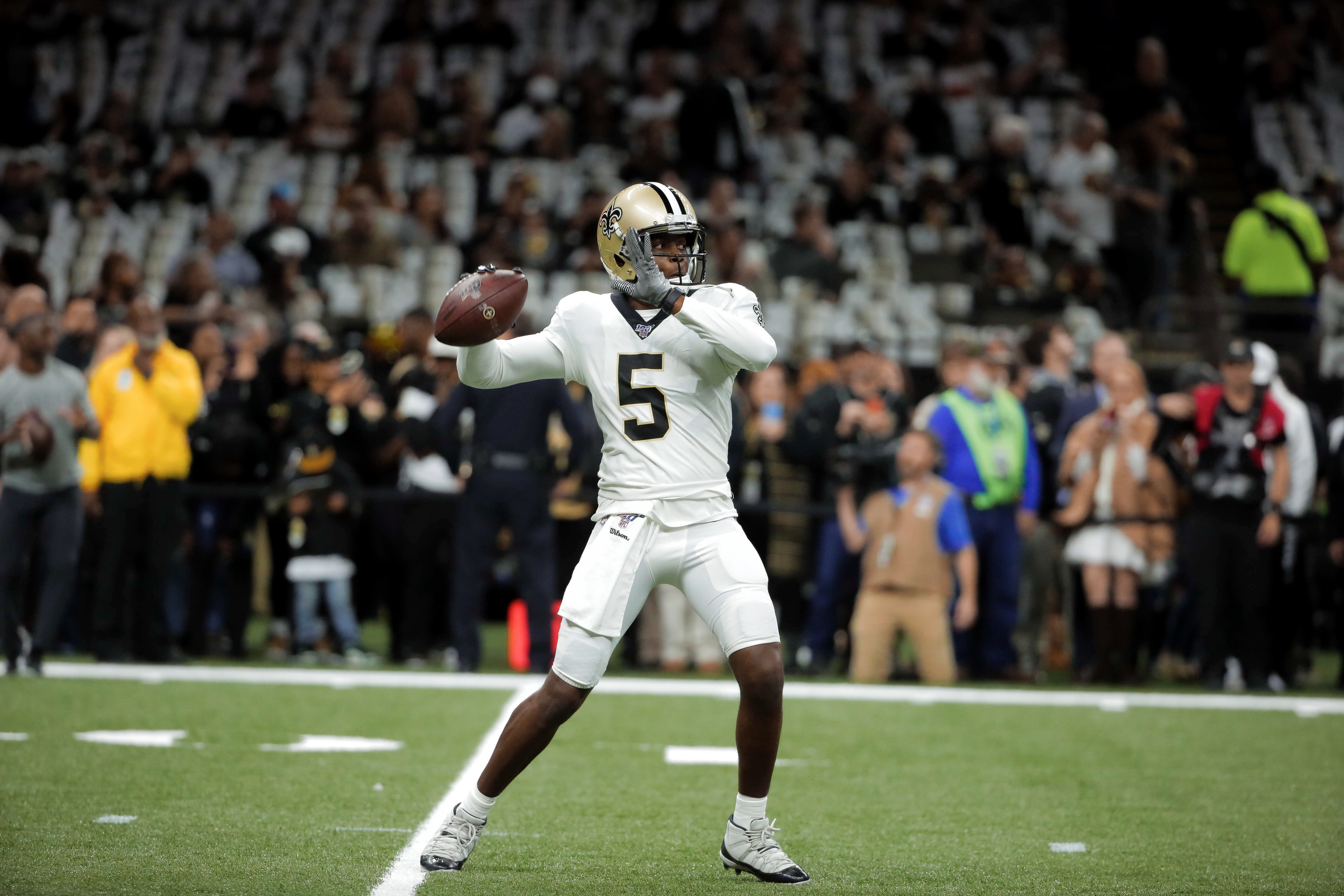 Here's what I said about Teddy Bridgewater after the 2019 season:
Bridgewater saw his first extended action since 2015, and he made the most of it. His skill set remains one that is most similar to the safe, game manager quarterback types, as he finished among the league's best at avoiding negatives and turnover-worthy plays while also posting a low percentage of positives. On the concerning end, Bridgewater's stats were aided by the scheme and playmakers in New Orleans, and he graded below average in a number of key, stable metrics. Bridgewater's performance matches what we saw in his two years as a starter in 2014 and 2015 for the Vikings, and it's fair to project that game manager style if he gets an opportunity to start in 2020.
Bridgewater will get that chance to start, and we'll see if he can take another step beyond the game manager label. He has good short and intermediate accuracy, but even with last year's success, it took a few games for Bridgewater to throw the ball aggressively down the field. One concerning number is Bridgewater's 60.1 passing grade when not using play action compared to a 92.9 mark when using play action, the latter being the best in the league last year. It's an unsustainable split, and the non-play-action snaps tell us more about what Bridgewater will be going forward. Still, with playmakers capable of winning to all levels of the field, this could be the season we see Bridgewater show that he's a franchise quarterback.
RUNNING BACK
Over the past three seasons, Christian McCaffrey has shown that the definition of an every-down running back has changed. McCaffrey is the only running back to play over 2,000 snaps over the past two regular seasons, and his 90.6 overall grade is No. 2 in the league. He's averaged 4.9 yards per carry in the run game and has also caught over 100 passes in each of the past two years en route to a 93.3 receiving grade. McCaffrey gets the most of his underneath targets, and he has receiver-like route-running ability that can be used all over the field. He'll be the workhorse again in 2020.
Reggie Bonnafon will back him up, and while he saw only 68 snaps a year ago, he did rip off a 59-yard run on one of his 16 carries. Former fifth-rounder Jordan Scarlett is also in the mix as a hard-nosed runner who averaged 3.9 yards after contact per rush in college and should be in line for more carries if the Panthers decide to give McCaffrey more of a break. This is one of the best backfields in the league, led by the best all-around threat in McCaffrey.
WIDE RECEIVER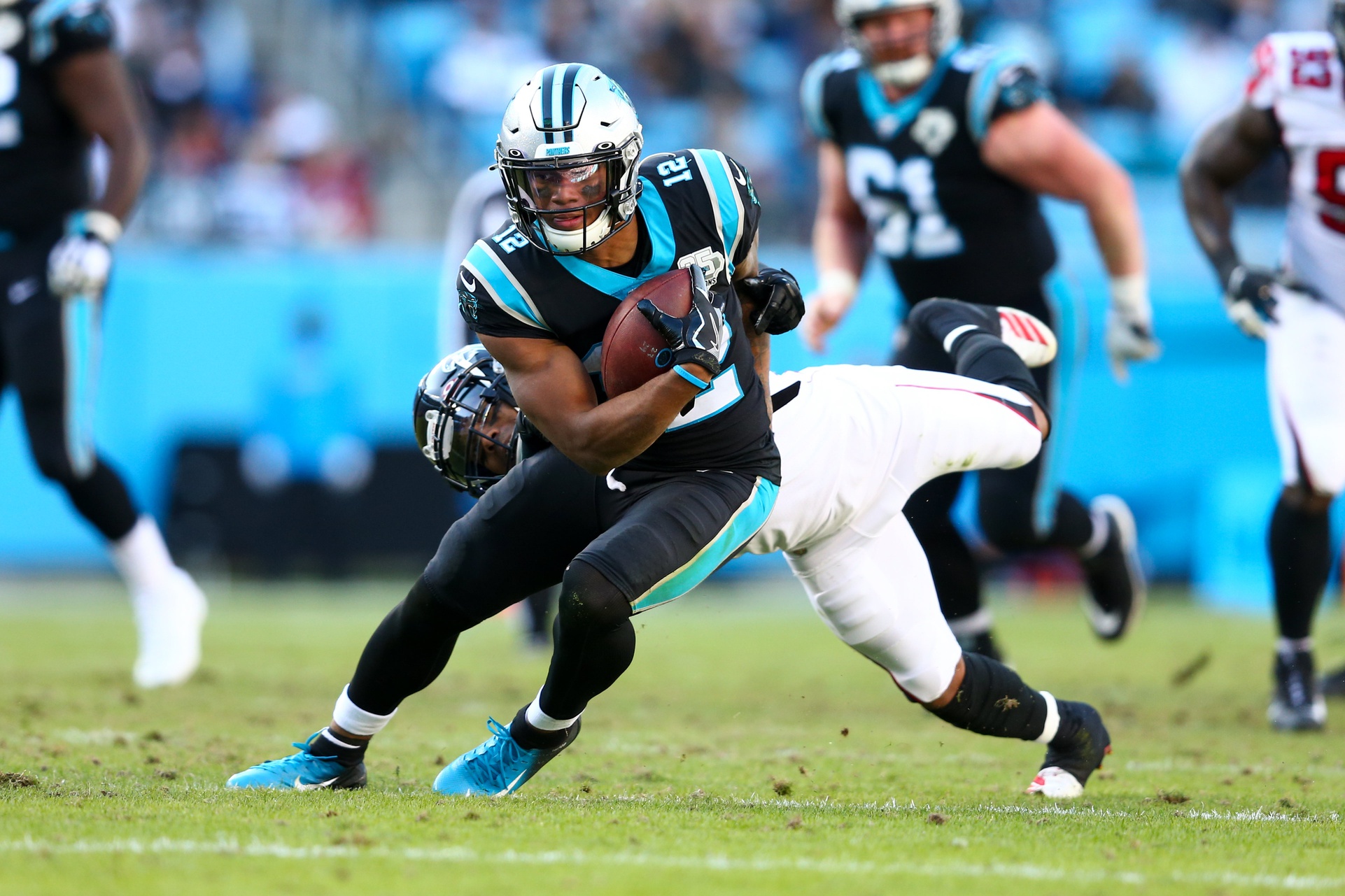 The Panthers have a well-rounded group of receivers led by D.J. Moore, who ranked 15th with an 80.2 receiving grade during the 2019 regular season. Moore tied for sixth in the league with 957 yards on passes thrown up to 20 yards downfield, as he has the quickness to get open and the speed to create after the catch. The addition of Robby Anderson should take some pressure off Curtis Samuel, who was targeted 27 times on 20-plus yard throws, the 10th-most in the league last year. However, only 18.5% of those passes were completed, the second-worst rate in the league.
Samuel is a good playmaker in space, and as the No. 3 wide receiver, that should allow the Panthers to play to that strength. Anderson is at his best as a vertical threat, and he's ranked in the top 20 in deep receiving yards in three of the past four years, including ranking sixth with 408 in 2017. The No. 4 spot will be a battle between veterans Seth Roberts, Pharoh Cooper and several youngsters, but it's the versatility of the top three that gives the Panthers the potential for a top-10 unit this season.
TIGHT END
With longtime Panther Greg Olsen moving on, the spotlight is on third-year tight end Ian Thomas to step up to the No. 1 spot on the depth chart. He has caught 52 passes for 469 yards in his career, and his 52.3 receiving grade last season ranked just 41st out of 44 qualifiers to go with a below-average 52.4 run-blocking grade. Behind Thomas is Chris Manhertz, who has played a little over 1,000 career snaps and caught just six passes in his four years of action.
Thomas has some wiggle to his game, but he's still a projection at this point, making the Panthers' tight end situation one of the worst in the league.
OFFENSIVE LINE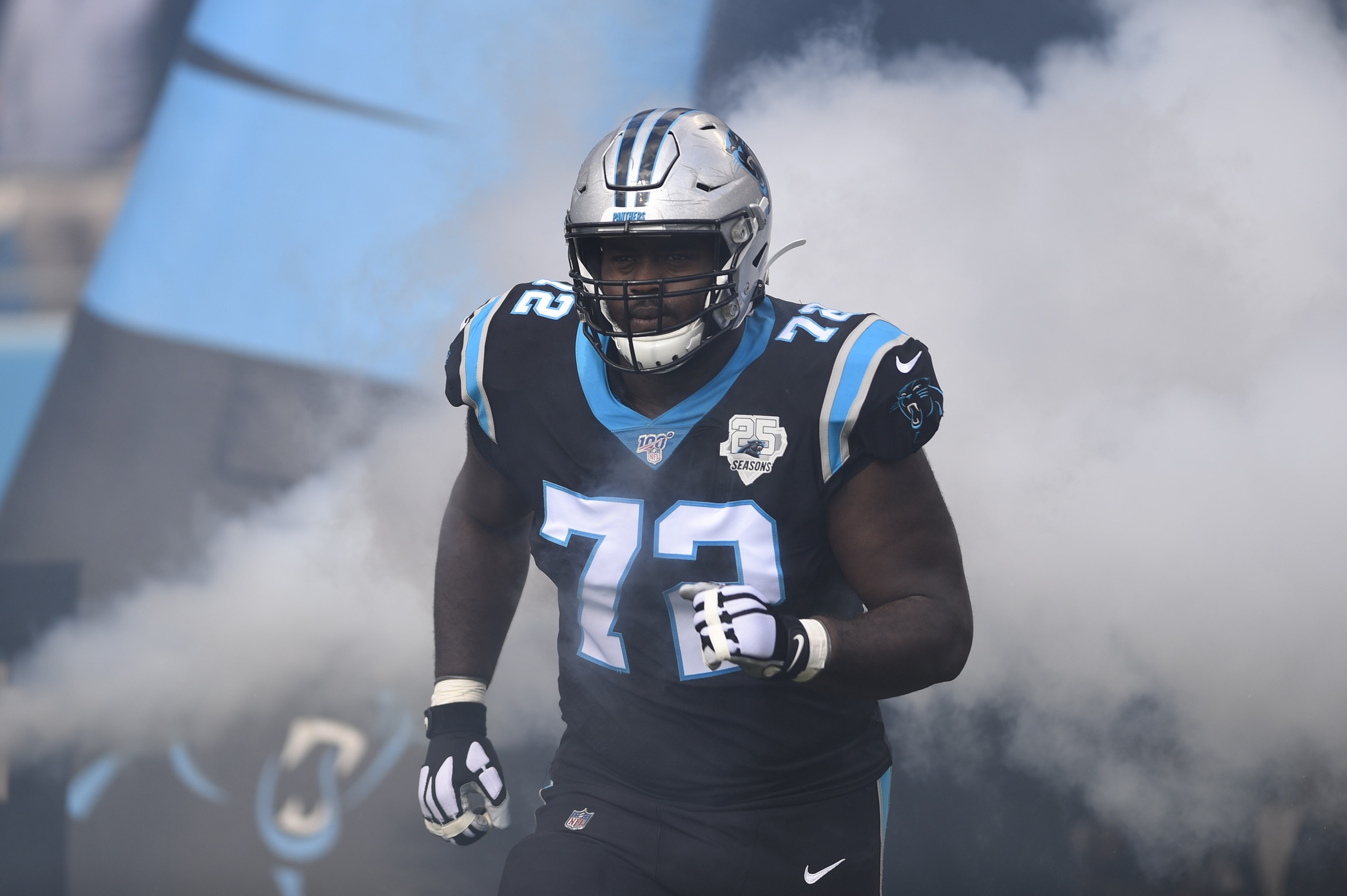 The big move up front this offseason was adding left tackle Russell Okung in exchange for right guard Trai Turner. Okung's 82.3 overall grade ranks 18th among tackles since 2015, though he's coming off a tough 2019 season that saw him limited to only 257 snaps due to a pulmonary embolism and a groin injury. When healthy, Okung has graded just above average as a pass blocker against a tough slate of pass-rushers in the AFC West, and he's solid in the run game. On the other side, only 15 tackles have a better pass-blocking grade than Taylor Moton's 82.6 mark over the past three years, and he ranks 10th in pass-block grade on true pass sets. Moton is also a strong run blocker, grading above average since entering the league. If Okung gets back to form, they'll be one of the best tackle duos in the league.
Carolina's biggest question marks reside on the interior, starting at center, where Matt Paradis is coming off a disappointing year in his first season with the Panthers. He allowed 13 more pressures than any other center — 47 total — on his way to a 43.8 pass-blocking grade. Paradis has been one of the best run-blocking centers since 2015, ranking 11th in percentage of positively graded blocks. It will be a new look at guard with Turner, Greg Van Roten and Daryl Williams all departing. Look for a three-way battle between John Miller, Dennis Daley and Michael Schofield to fill the two spots. Schofield has the 42nd-best grade out of 88 qualifying guards since 2017, while Miller ranks 52nd. Daley struggled to a 58.3 grade last season as a rookie at left tackle.
If the Panthers can get mid-tier guard play to go with bounce-back seasons from Okung and Paradis, they could be right there in the middle of the pack among offensive lines once again.
DEFENSIVE LINE
Few franchises have undergone more change this offseason than the Carolina Panthers, and that extends to their defensive line. Every pick the team made in the 2019 draft was spent on defense — three of those picks were spent on defensive linemen, including first-round pick Derrick Brown.
Few players were as divisive as Brown in the pre-draft process. Nobody doubted his dominance and ability, but there were questions as to whether he could be an effective enough pass-rusher at the next level to justify a high first-round pick. The Panthers evidently believed he can be, and whether they were right will go a long way to determining how good this group can become. Brown had back-to-back seasons in college with a PFF grade above 90.0, and he has rare power and strength.
The Panthers doubled down on the defensive line in the second round, adding Yetur Gross-Matos to play outside of Brown. Gross-Matos is a classic example of a player whose traits have thus far been more impressive than his production or tape, but the Panthers will be hoping they can harness the things you can't teach and develop the things you can.
Bravvion Roy was a late-round addition as a rotational nose tackle who has freakish movement skills for such a fire hydrant of a body and could stick around given his ties to new head coach Matt Rhule. Stephen Weatherly was also added in free agency, and he has been remarkably consistent in his inability to pressure the passer at a high level. Weatherly has three seasons of more than a couple of snaps, and all three saw him post a pass-rushing grade in the 50.0s.
The new additions will be joining stalwart Kawann Short and last season's first-round pick Brian Burns. Short missed almost all of last season but was playing the best football of his career before that point, while Burns flashed pass-rush skills as a rookie.
There are a lot of unknowns when it comes to this group, but there is a very believable scenario where the talent comes together quickly and makes them a very formidable unit to contend with.
LINEBACKER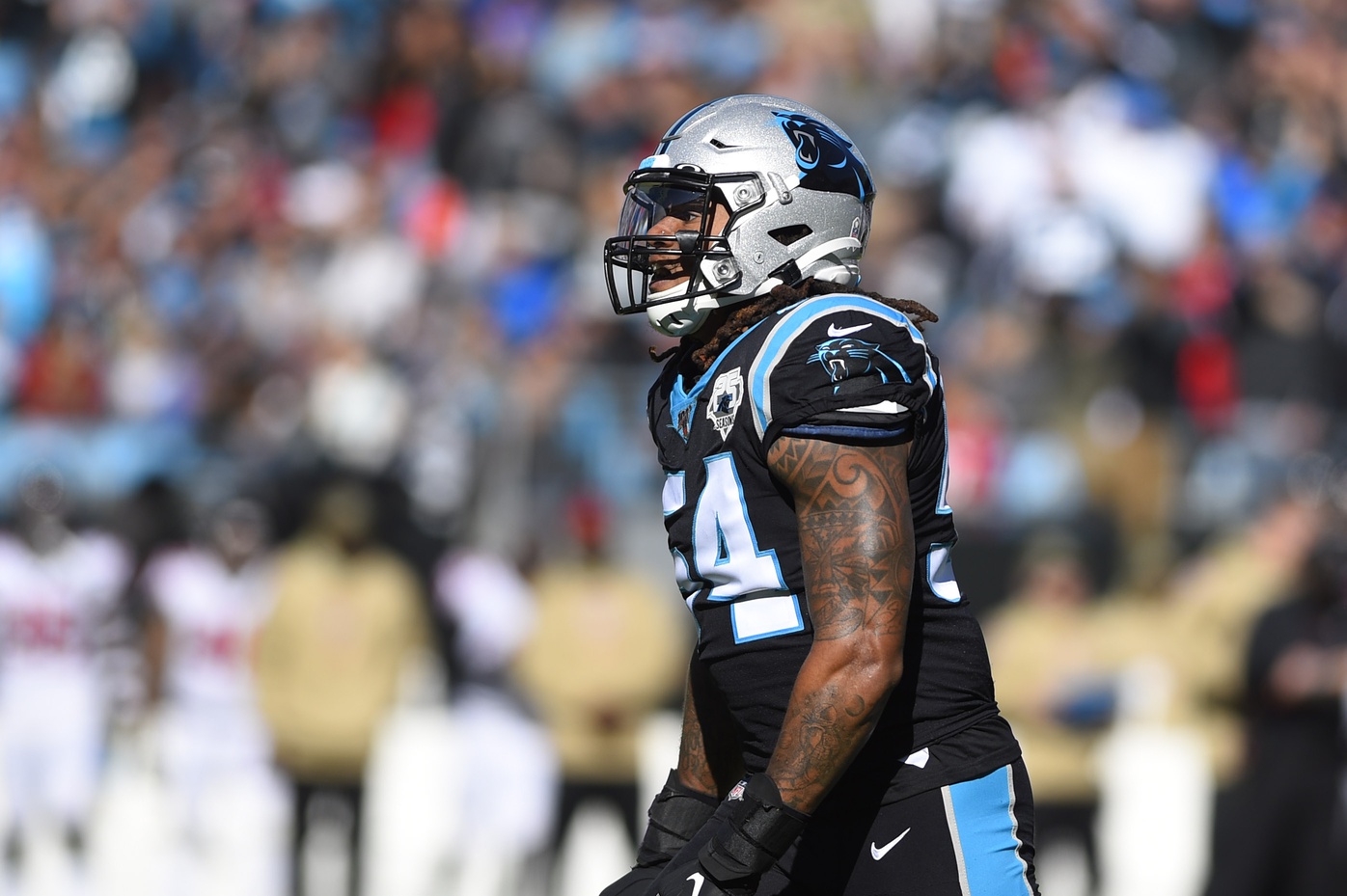 Losing Luke Kuechly, the best linebacker of the decade, was never going to be easy, and it leaves a gaping hole in the middle of Carolina's defense.
Kuechly excelled in all areas, but his instincts and range were at a different level —  he just added a special dynamic to the defense. Shaq Thompson is the top remaining option, and the Panthers showed their faith in him by locking him up before he got to free agency. Thompson is a solid coverage player who takes on plenty of responsibility within Carolina's scheme; he plays under control — missing only 42 tackles in his five-year career — and wins with quickness in the run game, where he's graded at 70.0-plus in all but one year of his career.
Tahir Whitehead takes the first crack at replacing Kuechly after two years in Oakland in which he graded in the 50.0s. Whitehead hasn't posted a coverage grade above 60.0 since 2015, though he has graded well in the run game in two of the past three years.
A pair of 2018 draft picks in Jermaine Carter and Andre Smith add depth, though they've combined for just 383 career snaps with nondescript performances to this point. The rest of the depth chart contains Jordan Kunaszyk and his seven career snaps to go with three undrafted rookie free agents.
With Kuechly out of the picture, the pressure is on Thompson and Whitehead. The Panthers will hope someone emerges from the bottom of the depth chart to take the pressure off the top two.
SECONDARY
The entire Panthers defense has undergone massive change this offseason. Every single draft pick the team used was on a defender of some kind, and four of their picks were spent on secondary players. Cornerbacks Troy Pride Jr. and Stantley Thomas-Oliver III were brought in, while Jeremy Chinn and Kenny Robinson Jr were added at the safety position.
Of the corners, Pride has the best chance at playing time, but he will need to show that he is a better option than Eli Apple, given that Donte Jackson is entrenched at the other spot. Apple has allowed a passer rating of at least 104.9 in three of his four seasons in the NFL and has never earned a PFF coverage grade above 65.0. If Pride can impress early, he could push Apple for that spot.
Chinn likely starts in one safety spot next to Tre Boston, but Kenny Robinson is a really intriguing player. Arguably a first-round talent in college, he left early to play in the XFL to provide for his family, performing well in the upstart league before it folded. He lasted until the fifth round, but there's a lot to suggest that he could even be a better option than Chinn.
Tre Boston is a perennially underrated player and graded exceptionally well in 2019, his second stint with the Panthers. Though it's a new coaching staff this year, it seems unlikely that he will find his spot under threat unless the rookies are outstanding.
Javien Elliott was the team's slot corner last season, but that spot is also up for grabs this year with Cole Luke and Corn Elder battling to prove they deserve the role before somebody like Pride. Luke was impressive in the preseason a year ago and even earned a 77.8 coverage grade, but he has yet to show he belongs in the regular season.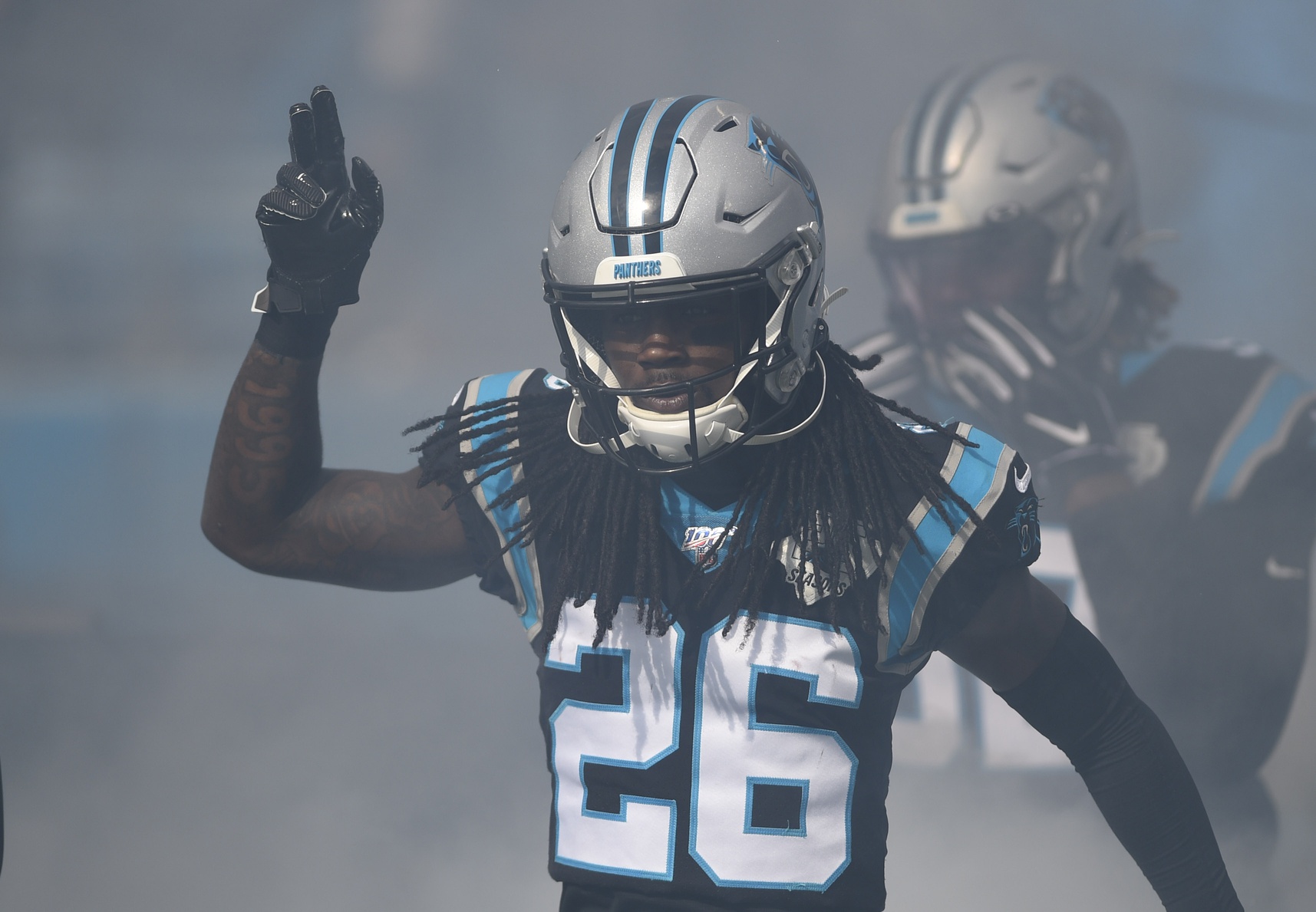 With massive question marks in the secondary, Jackson's development is crucial to Carolina's success. He graded at 65.0 overall as a rookie before regressing to 55.6 last year and allowing a 111.9 passer rating into his coverage. Eli Apple is slated to start opposite Jackson, and they're backed up by seven players with only 161 career snaps. Given his excellent performance in the slot in college, Jackson may be better off playing inside. But, for now, the Panthers need him to up his game on the outside while the other young players develop.
DRAFT CLASS REVIEW
Carolina's draft theme was clear: Beef up on the defensive side of the ball. The first two picks, interior defender Derrick Brown and edge rusher Yetur Gross-Matos, should improve the Panthers' run defense, though there are questions about whether either player will rush the passer effectively enough at the next level. The trio of Jeremy Chinn, Kenny Robinson and Troy Pride Jr. could be a home run down the line, as they all have useful skill sets if deployed properly in the Panthers' secondary. 
BEST BET
Carolina has had more change to its team structure than any other NFL squad this offseason. Bettors have taken note, dropping their opening win total a full game down to 5.5. That appears to be an overcorrection according to our simulation, which has 6.5 as a more accurate price. The division schedule should be the most difficult in the NFL, which doesn't bode well for the over. The lack of time to install a new offensive scheme with a new quarterback also is a detriment to what Carolina can produce in 2020. Our simulation sees the Panthers overachieving in 2020, but some of the outside factors specific to the 2020 season are more baked into market odds than our simulation results, which makes this a bet to pass on.