This weekend was the last without NFL football for the foreseeable future, and with no preseason and an unusual training camp, it also meant roster cuts as teams get their playing personnel in shape for the 2020 season.
For the purposes of this article, the cuts and best available players are all tied as closely as possible to rosters being trimmed down. You could make a good argument that Earl Thomas III is the best available free agent to any team, but his release didn't have anything to do with the weekend's roster management, so he doesn't feature below.
Here's everything you need to know about what went down on cutdown day.
[Use promo code KICKOFF30 here to save 30% off your new PFF subscription today.]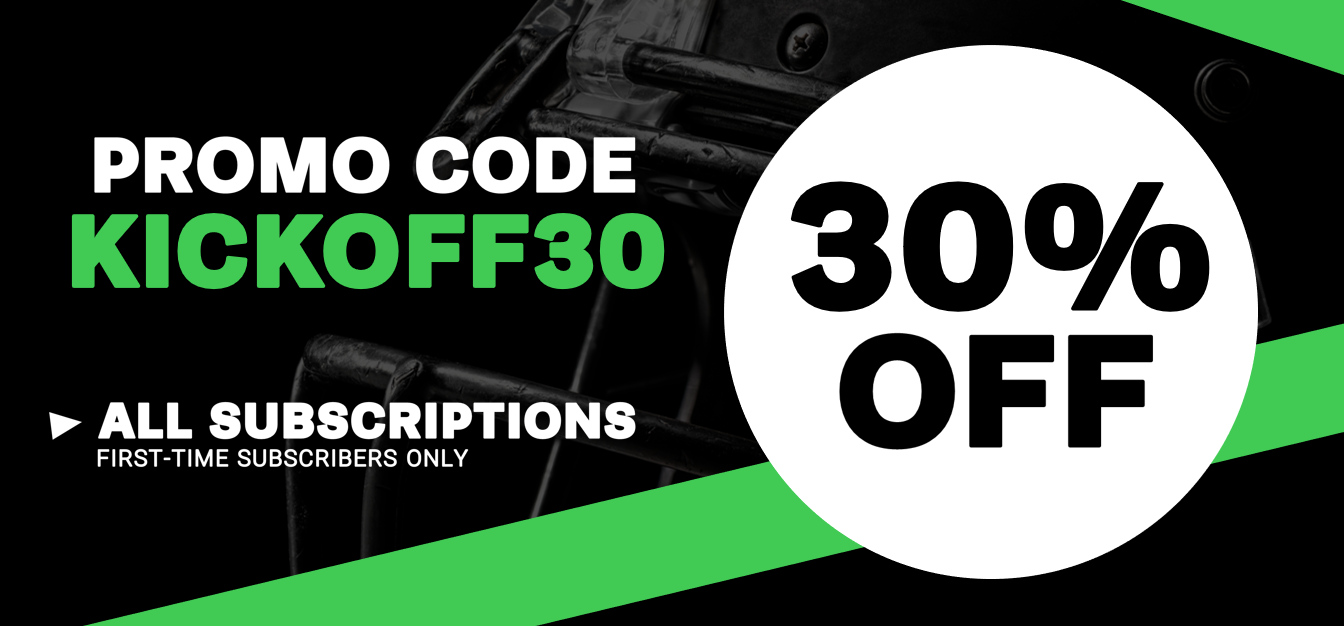 Biggest Surprise
Perhaps due to the lack of preseason and the strange landscape of 2020, this year seemed to see fewer surprises than usual. However, the Raiders shipping out Lynn Bowden Jr., this year's third-round draft pick, to the Miami Dolphins in exchange for jumping from the sixth to the fourth round in the 2021 NFL Draft is as close as you'll find to that.
Bowden reportedly (and evidently) didn't have a good camp with the Raiders, but it's still surprising to see a team cut bait on such a high draft pick so soon. Bowden had played wideout in college before switching to quarterback in his final season. His PFF grades were solid each season but never really dominant, except for a rushing grade of 87.2 in his season at quarterback. Bowden was supposed to have the talent to be a hybrid matchup problem at the next level, but the Raiders evidently didn't see it in his first training camp and were willing to let Miami experiment further.
Honorable Mentions
The 2019 season was Halapio's first full season starting at center for the Giants. It was far from good (56.3 overall PFF grade), but he was also protecting for quarterbacks who didn't help him succeed.
Though he was eclipsed by Alexander Johnson last season in Denver, Todd Davis actually played more snaps at the position (897) than any other Broncos linebacker, earning an overall PFF grade of 65.1 for the year. Davis has graded at least above average every season of his NFL career.
The Cowboys only signed Clinton-Dix in March, but the team decided to cut bait after training camp. At the time, many seemed to think that this cut was to make room for Earl Thomas, but as of now, no Thomas signing has been forthcoming.
Highest-drafted rookies cut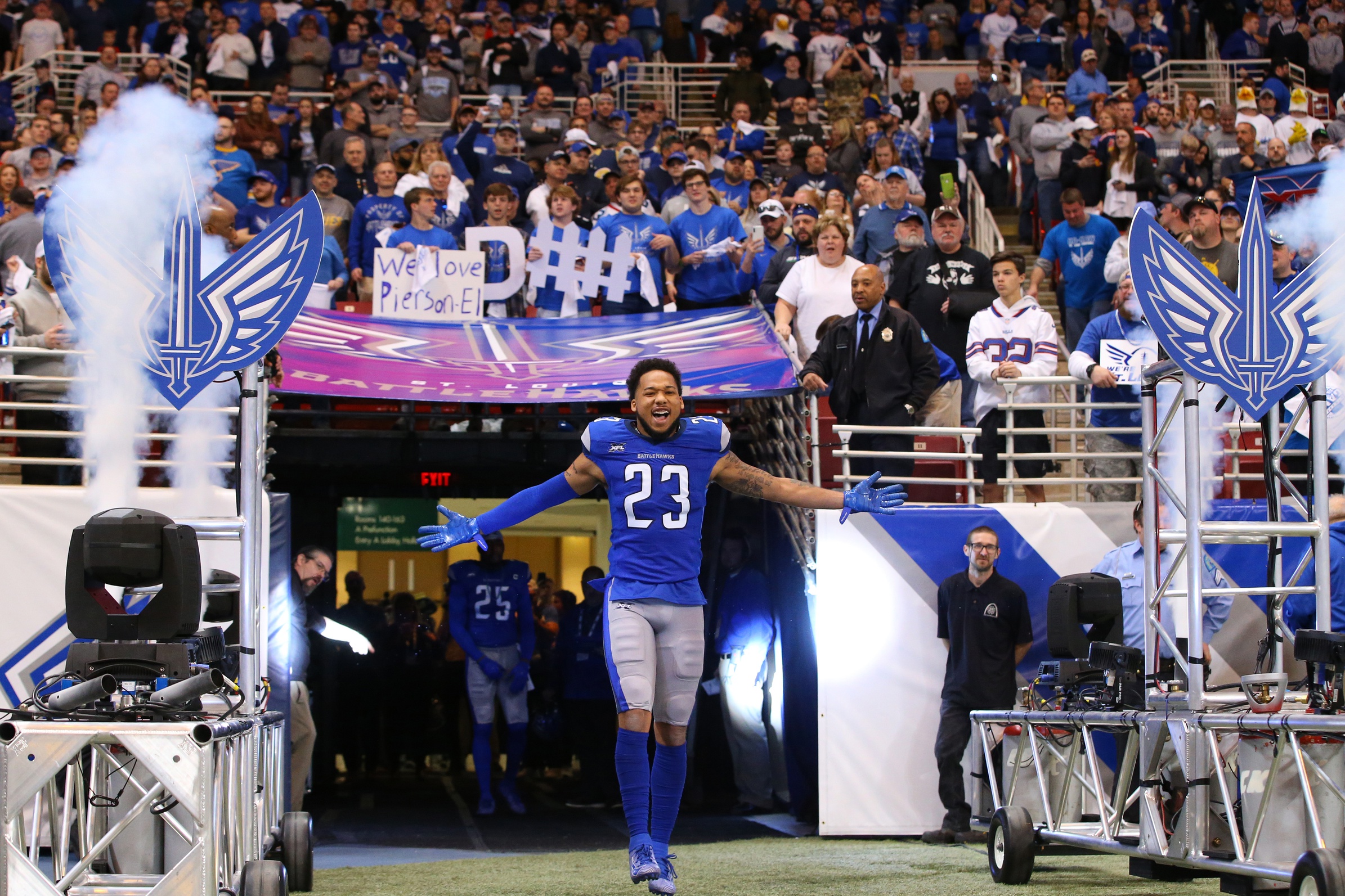 One of the biggest gut punches to players when it comes to final roster cuts is that even those who made it to the 53-man roster have one more hurdle to clear — they need to survive their team releasing players to make room for claiming players who have been cut by another team.
Robinson — the sixth pick of the fifth round — survived the initial round of cuts only to miss out when the team made claims just hours later. Robinson has a fascinating story. A player with excellent PFF grades in college at West Virginia, Robinson left college early to provide for his family and earn a living in the ill-fated XFL. His overall grade there was more modest, but he did flash skills with one PFF coverage grade above 80.0 and a pair of touchdowns before entering the draft and being selected by the Panthers.
The Patriots drafted Rohrwasser in the fifth round of the draft, which is typically a pretty strong statement about a kicker's future. Still, the team opted to let him go before the opening of the season.
Evidently, New England wasn't happy with the kicking situation at all because they also released Nick Folk, who had been Rohrwasser's competition in camp. Folk may have been a calculation in terms of giving the team the flexibility to claim players or keep somebody else more likely to be claimed on the active roster, but Rohrwasser will have to impress from the practice squad to earn an opportunity. He made both of the kicks he attempted from 50 or more yards in his final season at Marshall, and he missed three of the 19 he attempted from closer range. He also showed a solid leg on kickoffs, improving his grade each year and averaging 66 yards per kickoff in 2019.
Honorable Mentions
Huntley was a fifth-round pick of the Lions, but with Adrian Peterson coming on board and the team keeping Kerryon Johnson and second-round rookie D'Andre Swift, he became surplus to requirements.
The Packers are set at center, with Corey Linsley entrenched as the starter, and when it comes to depth on the offensive line, flexibility is key. Hanson was sacrificed in favor or more versatility.
Waiver Claims Most Likely to Contribute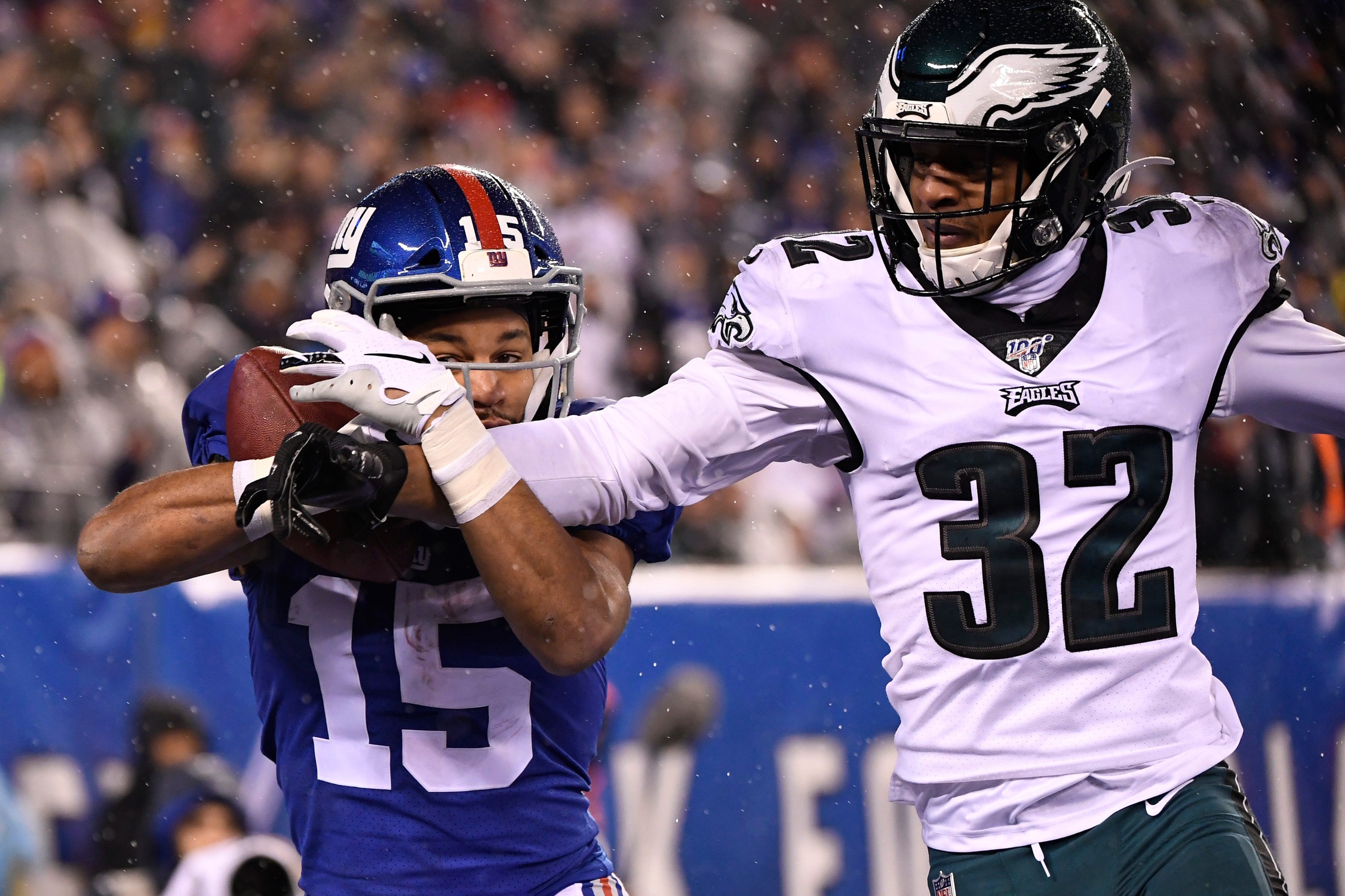 Douglas was released by the Philadelphia Eagles after three up-and-down seasons with the team. He has length and physicality but struggles for speed and quickness and may have a better future as a safety than he does as a cornerback.
Either way, the competition in Carolina is significantly less fierce than it was in Philadelphia for him to earn playing time. Despite being surplus to requirements, Douglas has played at least 400 snaps in every season of his career, not counting another 491 as a key special teams contributor. His special teams play alone would be enough to earn a roster spot on some teams, but for Carolina, he could get on the field on defense, as well. For his career, Douglas has been beaten for a passer rating of 92.0 and allowed 59.9% of passes thrown his way to be caught, but he also has 45 defensive stops and 17 pass breakups in three seasons.
Cleveland's run defense fell to pieces last season. Larry Ogunjobi's PFF run-defense grade slipped to 60.2, and that of Devaroe Lawrence was just 44.7. Taylor has earned a grade of at least 69.2 against the run in each year of his NFL career.
Roberts has been consistently one of the best return men in the league during his NFL career. He was PFF's No. 3-graded return man in 2019 (78.1 overall) and is one of the few returners who return both kicks and punts with equal effect.
Best Players Available
Some NFL players just rub coaches the wrong way. Everybody has seen enough coaching rants about effort, desire and the willingness to put your body on the line to make a play to know that players who don't give 100% every snap are their own worst enemy.
Throw on Clinton-Dix's tape in any season and you see plenty of "business decisions" of the type Deion Sanders made famous decades ago. Despite all of those plays, however, Clinton-Dix is an extremely good football player. Even with those negative plays against his name, he has never earned an overall PFF grade lower than 67.4 (his rookie year) over a season, and he has been above 70.0 every season since that year.
He is at his best in coverage, where his last two seasons earned a grade of at least 75.0, and he has multiple interceptions and pass breakups in every season of play. Clinton-Dix isn't as transcendent a talent as Sanders was, and that's why he doesn't get the leeway with those business decisions that Prime Time once did, but he can still be a very useful member of a team and fix a problem area in the secondary.
Davis isn't coming off his best season, but he has been, at a minimum, a solid player each year of his NFL career. There are teams out there that still can't find viable starting linebackers, and Davis is that.
Jennings earned a career-high PFF grade of 88.9 in his final season with the Vols yet couldn't force his way into the 49ers' short-term plans, even though they've been suffering through a raft of injuries at the position.
Philadelphia's defensive backs went from a liability to an area of strength, and LeBlanc was released to make room. His career has been inconsistent, but his ceiling has been extremely solid play from the slot, where 410 of his 488 snaps on defense came in 2018, his best season.
Best Practice Squad Additions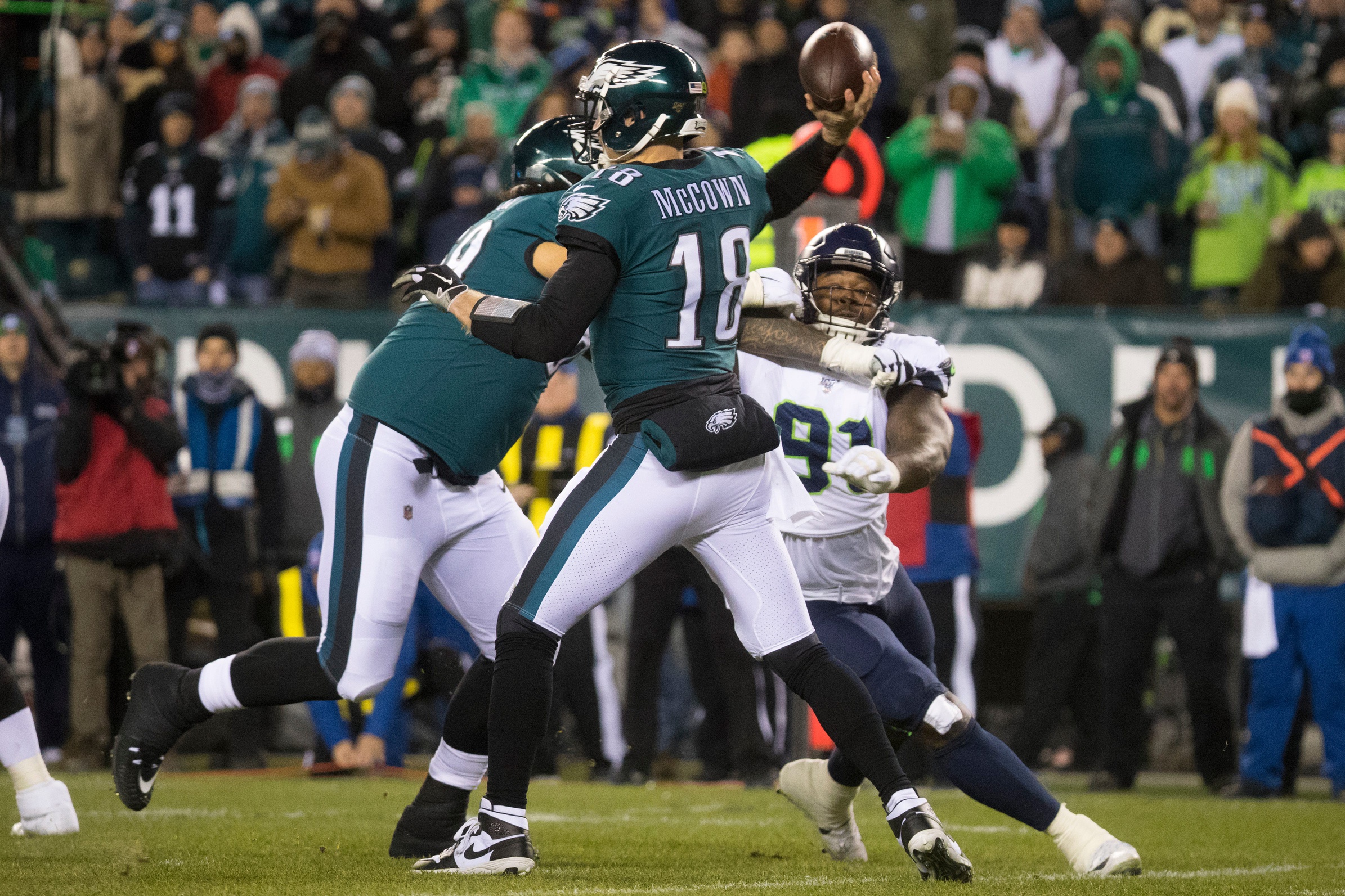 The practice squad system has been overhauled and expanded to help teams contend with Covid-19 contingency, so several veterans who wouldn't be eligible or sensible to stash on practice squads in years past appear on them in 2020.
The name I've chosen is a far more traditional candidate. Few players would have benefitted from a full slate of preseason games like former rugby player Christian Wade. Last preseason, Wade scored a touchdown on his first NFL carry, and while he is exceptionally raw — transitioning to football after a successful rugby career — his raw talent is evident. Unfortunately, running backs need reps in live action to prove they have developed the mental side of their game if nothing else. Keeping him on the practice squad gives the Bills the chance to keep him close and try to get a handle on whether he has any hope of catching up mentally to where his physical tools already are.
The Eagles are using the expanded practice squad system to effectively keep Josh McCown on standby throughout the season. They aren't even going to expect him to be in Philadelphia, but as a member of the practice squad, he can be constantly clued in on the playbook and gameplans each week and be ready to roll off the couch and get up to speed even faster than usual if something crops up.
Jones hasn't looked like the same player he was as a college prospect since injuring his knee. The Eagles have run out of time trying to rediscover that player, but the Jaguars are playing for the future far more than that. Jones allowed a passer rating of just 42.1 and only 47.9% of passes to be caught in his final season in college.
You could make the case that Brett Jones is the best option available to the Vikings at center. They clearly don't agree but have kept him around and able to be up to speed so that if they do need to address the concerning play from Garrett Bradbury (57.8 overall PFF grade as a rookie, 41.4 as a pass-blocker), they don't have far to turn.